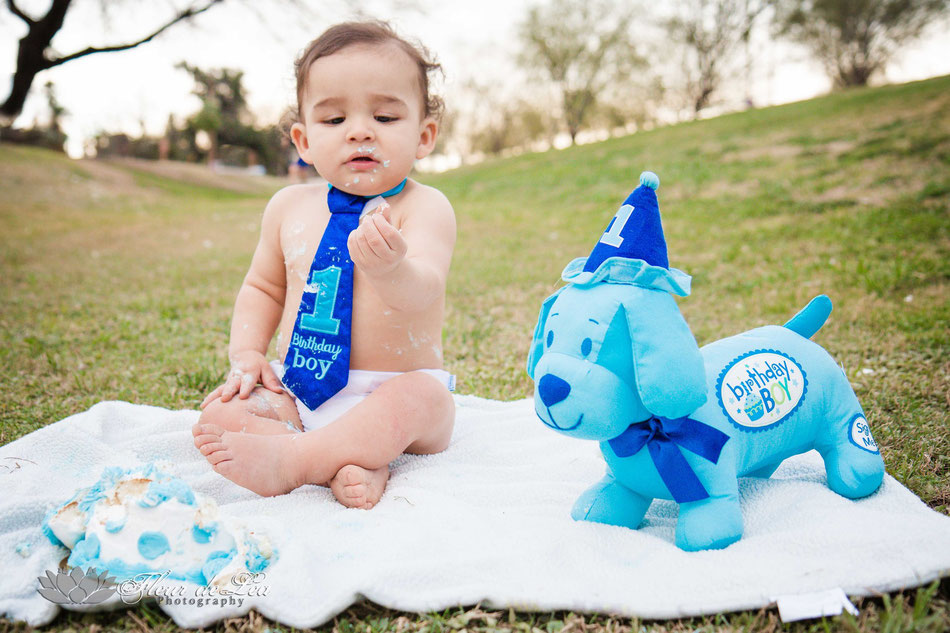 Bradley is turning ONE!! And how adorable does he look in that tie?? He is one super cute birthday boy!
What better way then to celebrate with cake! Everyone loves cake, right?! 
Everyone, Except maybe Bradley. 
At least this time anyway, I don't doubt this will change long before he turns two! Maybe he will even enjoy it more come his actual birthday party! As for now, and his first real experience with an entire cake to himself, he was left quite unsure about what to do with this. It was messy and a bit sticky and this was the part he especially seemed uncomfortable with!  None of that changes how cute his little frosting covered fingers are! 
He is a busy, happy, little man! Good Job mom and dad!