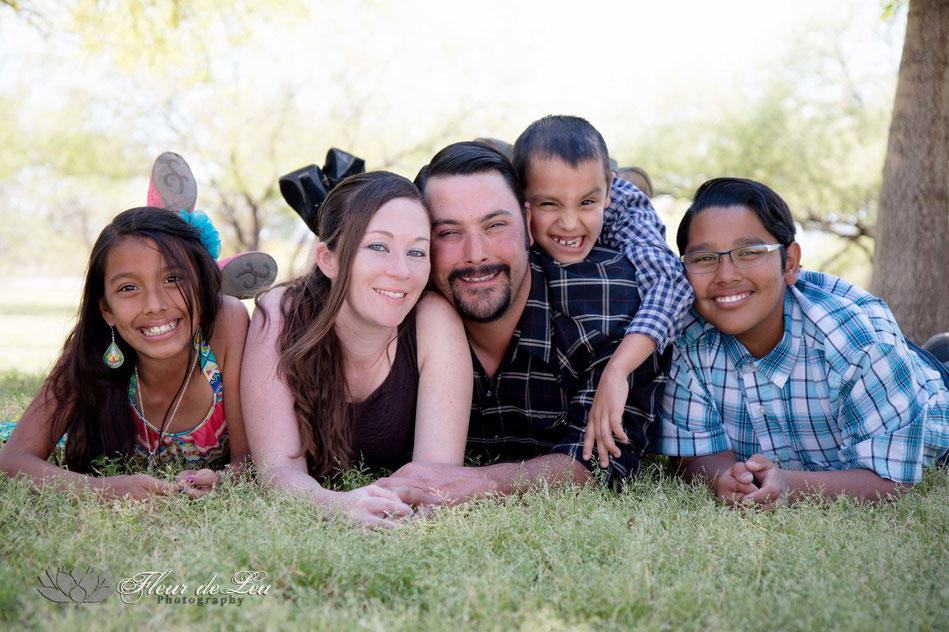 This family happens to hold a special place in my heart. See that young, pretty, brunette beauty with porcelain skin, surrounded by love? That beautiful woman is my little sister.  
She is one of those people that EVERYONE can count on. Even at the expense of her own self, she is always reaching out to help others. She is also incredibly loved. I cannot even tell you how often she has been there for me, in a way I only hope I have been for her. She also has that "Suzie-home-maker" finesse that clearly skipped over my genes. (Sorry to my dear husband, but it is true). I don't know how many times I have had to call her because I forgot how to use a sewing machine! 
Even when I know she has literally had it, she always looks so put together. You wouldn't know it by her kind demeanor and happy face, but she has been through some pain no one  should ever be forced to deal with. She also pushed through to finish her Bachelor's Degree while juggling her family and work. She is a champ and she is inspirational. She deserves so much more in her life then she is often handed.
It wasn't long before she found love in her newest of families. Kids that she adores as her own, they are a Smart, Comedic, and might I also add Good looking group; and a man who adores her, provides for her and makes her happy. This family is now such a big part of my world, I love having them all in my life  and I love seeing my sister happy.
I'd like to quickly add in that, even though her SISTER is a PHOTOGRAPHER. . . do you know how hard it is to get them to do photos??? The last time I did photos for her was more then 2 years ago, when I was just starting out. My talent has grown leaps and bounds since then and I am desperate to replace those photos hanging on her wall! SO!... without further ado... FINALLY, HERE are the new Wilson Family Photos <3.