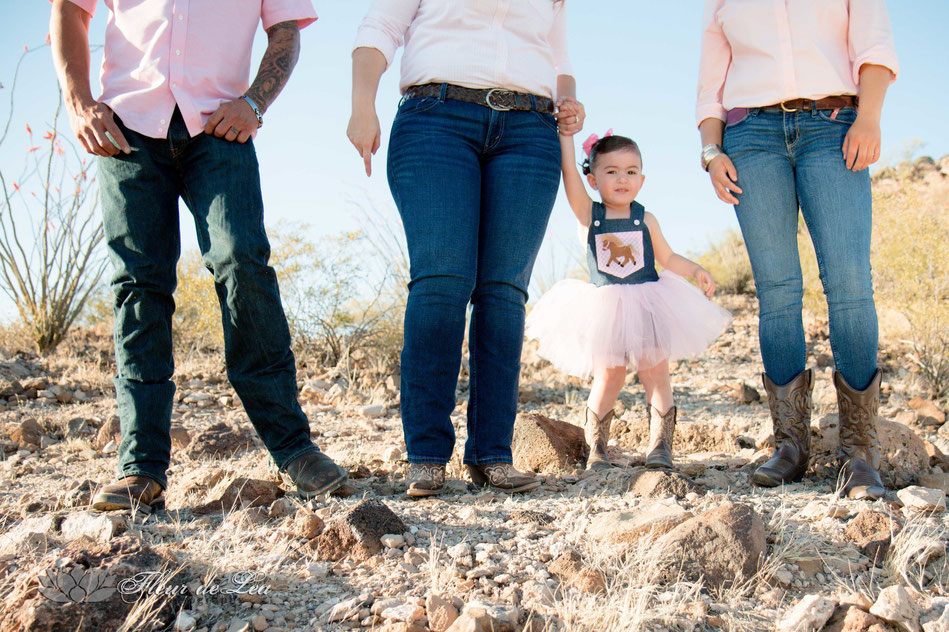 How adorable  is that tutu outfit of Ms. Sofia's?! Tutus and Boots, what a great way to get ready to  bring on turning two! 
Mom did such a great job of coordinating outfits and getting her all dolled up! But don't let that tutu fool you! Sofia had no problem getting dirty! As a matter of fact, she seemed to much prefer playing in the dirt and rocks then to paying any mind to me!
I often find that toddlers have little interest in posing for family photos, you can usually get a couple here and there in between their exploring, but mostly, they just want to play! For this reason I often suggest an outdoor area where they can have the freedom to explore and be themselves versus a studio set up, where they are cramped and stressed.
When they are free to play, the photos are so much more genuine, and you know what? Once mom and dad give in and participate, everyone starts having a good time, and the photo results are genuine interactions, and those are my favorite kind.
High interest in what was available around her, and the opportunity to explore provided us with some fun photos! And her family did such a great job just rolling with her punches, which mostly included throwing rocks! 
By the end of our shoot we had found a few smiles, and Sofia got to let her personality shine through, by the way, her personality includes a love of lipstick! Tutus, boots, lipstick and dirt. . . I'd say she is a well rounded country girl already!