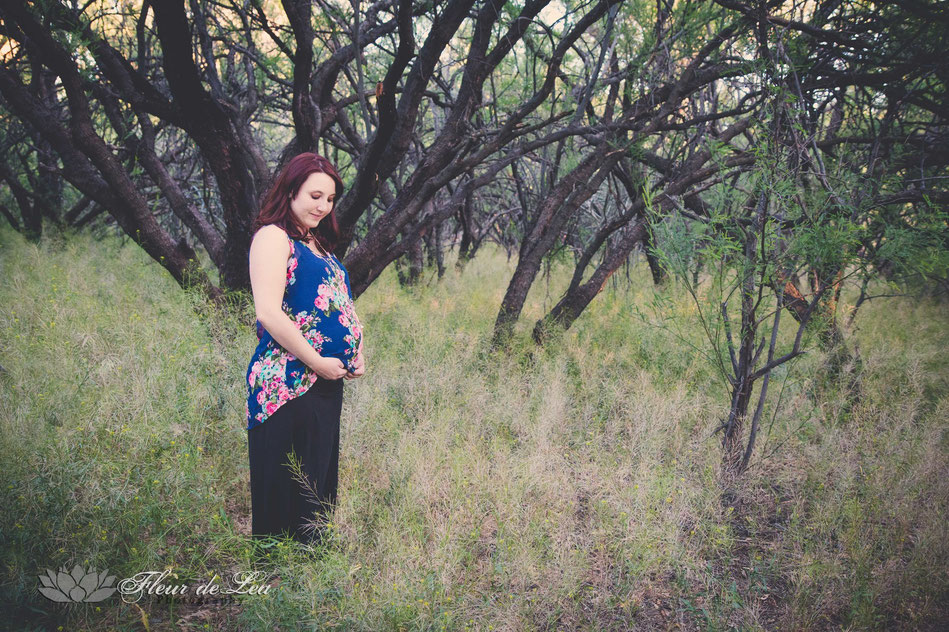 Amanda contacted me,  after seeing her friend Courtney's Maternity and Newborn sessions,  to set up a lifestyle/maternity package of her own. We met over coffee and I got to meet her, her husband and the adorable, blue-eyed, soon-to-be big brother. He certainly was a busy little man! 
Our first session took place at Agua Caliente and she arrived looking beautiful in her floral shirt and long skirt, and her male counterparts looked sharp in their coordinating blue shirts. Pregnant with her second little man, she definitely had "the lovely glow". Dad must have seen it too, judging by the adoring way he looked at her! Big brother did pretty great also! I loved how he would run up during parts of the session to get in an absolutely genuine hug from his mom or dad. That loving little man is going to be a pretty fantastic big brother I think!
I really enjoyed spending time with this delightful family. They may be young (by comparison to myself! . . heh, We won't go into my age) but the bond between the three of them is strong, foundation-ed by a warm and happy couple! I love young(er) love, there is still so much promise in their eyes!  I also love when I get to capture and observe so much connection, this little man will be welcomed into a wonderfully blessed life. I can hardly wait to see them again for their Welcome Home Session!