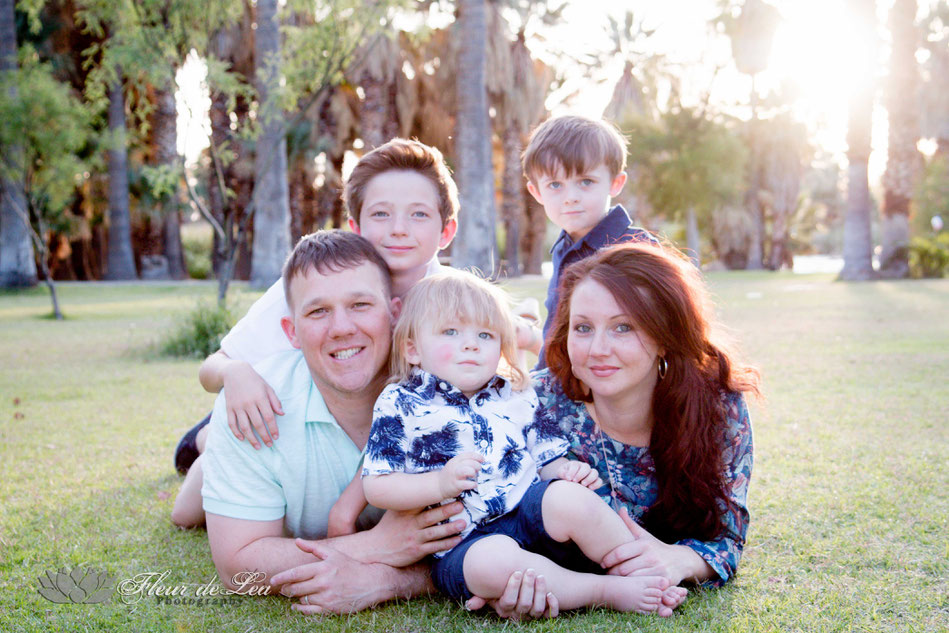 I had the pleasure of first working with Kelly's family back in November and shortly after, her husband was deployed. She contacted me last month to do photos of her and her boys to surprise him! But, boys being boys, one of them ended up with a broken arm and a cast. So instead, they turned into family photos, celebrating dad and husband coming home! 
In my two sessions with this family, I have found a fondness for her boys, they are absolutely adorable and I love seeing the relationship she has with her oldest boy.  Perhaps it is the fact that I have all girls, but when I work with families with all boys, I love seeing the relationships and interactions between them!
 When putting Kelly and Brandon together for photos of just them, for just a moment, they got to be about each other and you could see the love between them. I can only imagine how happy he is to be home and how happy she is to have her husband back in her arms. 
As I had mentioned to them during our session, I am always eternally grateful for our men and women in service and their sacrifice, BUT I am also very thankful to their families, because they too sacrifice so much. I don't know how they find the strength to do what they need to do. To this family, and all families who are in the military, or who have been in the military, Thank you.  And specifically, to the Sullivan-Barrette Family, thank you for allowing me to capture your family's love. Here is your sneak peek! 
*As a thank you, for all military families, I offer free military homecoming photos. If this is something you are interested, please contact me!