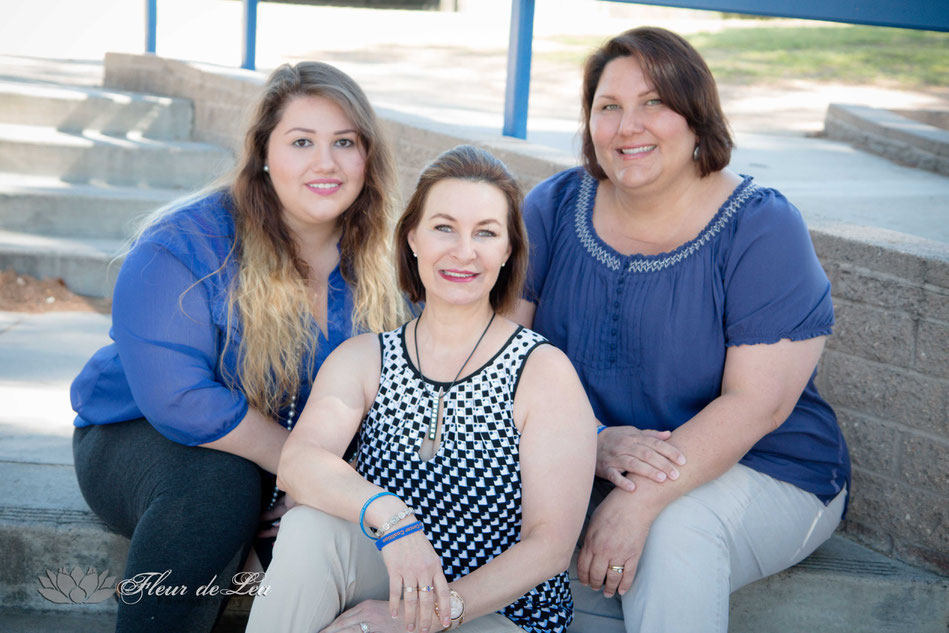 These beautiful ladies have banded together to put on Tucson's first Get Your Rear In Gear 5k run/walk, the signature event of the Colon Cancer Coalition. One of the great things about this particular fundraiser? The funds raised will stay right here in our community! 
Did you know?  
Colon Cancer is the SECOND leading cause of cancer-related deaths!?
It is expected to cause 49,190 deaths in 2016! 
 Tobi, Brianna and Carla all share a different side of how Colon Cancer affects everyone's lives. Carla is a stage 3 colon cancer survivor, Brianna lost her grandfather, and Tobi is currently supporting her best friend's father in the colorectal cancer fight. Together they each share a different story but they all share the same goal: to educate their community and save lives! Colon cancer is the second leading cause of cancer-related deaths! It is expected to cause 49,190 deaths in 2016, our community can make a difference! 
During our short session, Carla shared with me that colon cancer is often a taboo topic, that sometimes when discussing it people will even whisper when saying the name. We need to stop whispering, we need to stop the taboo and we need to start discussing it! It is not a bad word, COLON CANCER! it exists, and the only way to fight it is to create awareness and fund research. 
Speaking of awareness and discussion, it was also mentioned that a not-to-well known fact is that if your family member has been diagnosed with colon cancer, then you should be screened TEN YEARS earlier then the age they were diagnosed at. This means communication is a MUST within your family. Communication and early screening can save lives! 
You should be screened TEN YEARS earlier then the age
a family member was diagnosed at. 
Now! without further ado, please enjoy their portrait session, and watch for their photo and story in the Arizona Daily Star! 
Want to help!? GREAT! Join the fight! 
Get Your Rear in Gear 5K Run/Walk & Kids' Fun Run
Saturday, May 21, 2016
Gene C. Reid Park
Tucson, AZ 85716
Access Reid Park from Country Club, first entrance north of 22nd Street.

Online registration closes Wednesday, May 18, 2016. Register here: 
Event Schedule
Registration: 7:30 a.m.
Opening Ceremony: 8:10 a.m.
5K Timed Run: 8:30 a.m.
5K Walk: 8:35 a.m.
For more information please visit The Colon Cancer Coalition
~Do you have a story to share? Please share with us in the comments below, and share this blog post to help raise awareness! If you want to help join the fight, please see the info above! Thank you!!