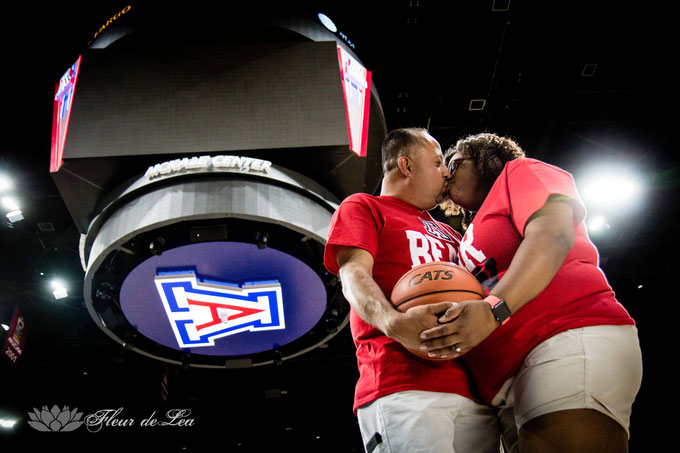 After seeing some senior photos I had done for a friend, Daniele contacted me about photographing their wedding and engagement session. It wasn't long into their coffee shop consultation, however, that I discovered how much I would love working with this couple! Their energy was full of fun, happiness and love.  
Clearly U of A fans, it made perfect sense that their engagement session would take place on campus. It started at the Mckale center. We had a great time and I might have even taken a selfie or two during our tour behind the scenes! After that we headed to the football field, only to be reminded that it was graduation week and they were setting up for the ceremony. 
We returned the following weekend to capture their photos on the field and around campus. I truly enjoyed my time with them! They were fun, easy going and they complimented each other so naturally.  This session has certainly created some of my favorite images! I really can't wait to photograph their wedding in July and witness the love as they tie the knot! Congrats Joel and Daniele!