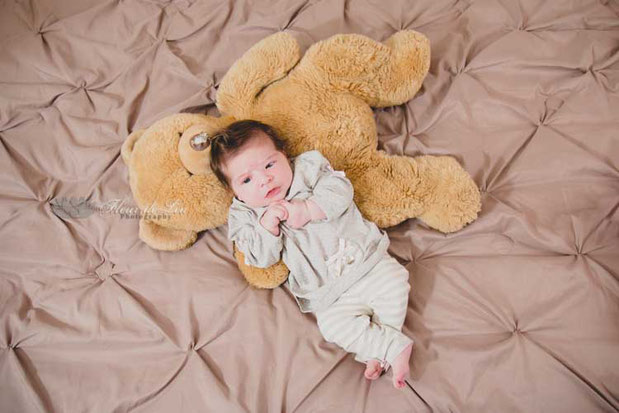 As I have mentioned before,  I have known Carol for several years. You may remember their first daughter, Evangeline's newborn photos, Or their couple's session, Or perhaps you have seen even more recently the maternity session during this pregnancy, OR possibly you even have seen her blog post as she came into the world! You have seen a lot of this wonderful family through my lens over the years, and now I have the pleasure of introducing Rebecca's Lifestyle Newborn Session.  
When we arrived to the home of Carol, Josh, Evangeline and Rebecca; big sister Evy was all dolled up in her pretty dress and little sister Rebecca was wearing one of mom's favorite outfits once belonging to Evy. I love everything about lifestyle newborn sessions. The comfort, the connection, the relationship between the family and their home. I just love the story it tells. I love that it really is all about the family.  Evy was excited, busy and happy, and she showed a lot of love for her new baby sister! 
Clearly taking after mama, both of Carol and Josh's little girls have been blessed with such a beautiful head of hair! This is always incredible to me, as all four of my babies were less lucky in this area! Thank you for letting be part of your family's journey. I hope to see many more years of these two! Congrats to your family on on your newest addition and welcome home Rebecca!