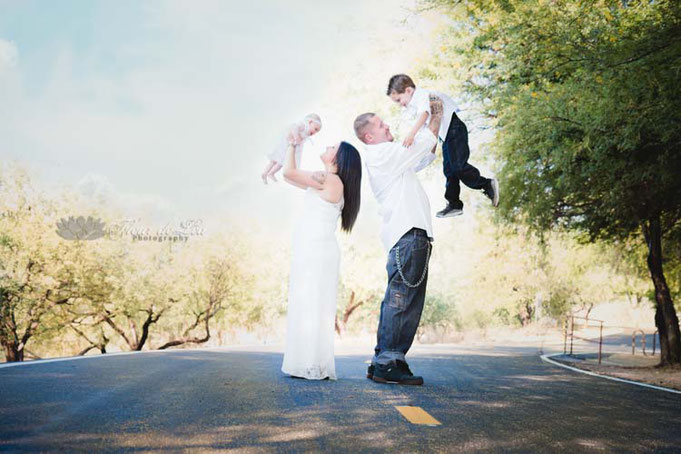 I can't tell you how excited I was to do Ciara's family session at Children's Memorial Park in Tucson, Arizona. Aside from the fact that Ciara is a long time friend of mine and a long time client, I knew her sense of style would help complete this session for some beautiful images-- and I was right!
She was dressed beautifully in a long white laced dress, and everyone else was dressed to compliment. I love when clients dress to impress! Just as a short PSA here, I am always happy to help coordinate clothing that will work best to compliment clothing choices and the camera! A terrific and easy option is often choosing neutrals or you can also choose complimentary colors and a neutral. Pinterest has all sorts of wonderful ideas available! 
Ciara and I have had many sessions together, she and her handsome little son were actually one of my first sessions as the budding young photographer I was, back when I got my very first DSLR. Now, I am so happy to document her beautiful family and her newest addition. It makes my heart so happy to see such a dear friend so deservingly happy, which makes how much I love her family images so much sweeter!