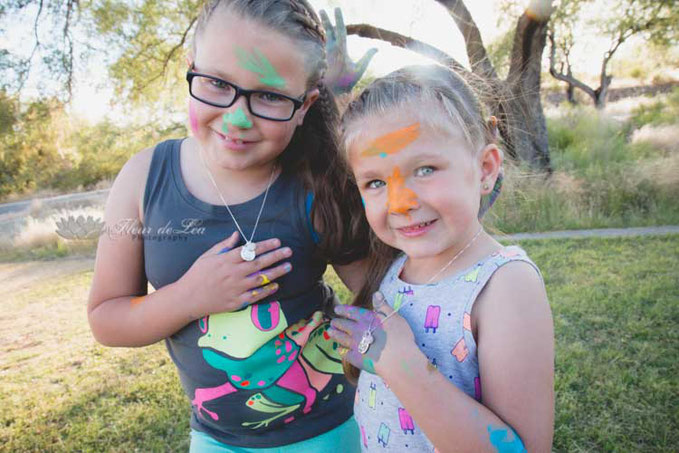 This sister's lifestyle session in Tucson, Az was full of fun painting and bubbles! I am pretty sure those two things make everything just a little sweeter!
Previous to my photography career, I worked with their mother for many years as a preschool teacher, and my daughters got to grow up loving these two in that preschool as well.  I got to hold little sister, Sadie's, hand as she learned to walk! I have had the opportunity to watch these two little girls grow! And let me tell you, their parents are doing a great job! They won a complimentary session, and what a great way to go with it! 
Our session started out with painting a bubble canvas. As bubbles flowed from a bubble machine in the background, they started their creative process. It wasn't long before they were done, leaving beautifully colored paintings! 
We finished up our session with bubble blowing and a paint fight! Poor Sidney ended up with paint in her eye, but she handled it like a pro. I have gotten paint in my eye... on my wedding day... and let me tell you, that stings something fierce! 
On their necklaces, the words "sisters for eternity" are etched in. I hope that these two grow with an unbreakable bond! Having your sister(s) close to lean on in life is such a magical thing! I hope you enjoy their painting and bubble fun.