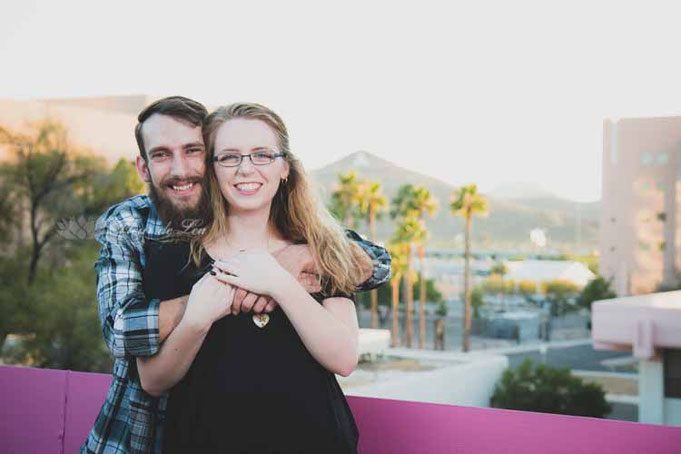 Raquel and Gage's couple's session at La Placita Village in downtown Tucson, Arizona was everything I could have hoped for and more! Starting at those well known buildings and ending on the well known Snake Bridge over Broadway, we enjoyed a lot of fun elements during their session!
Can I just tell you how much fun I had with this session!? I thoroughly enjoyed getting to know these two and had the hardest time culling through their images!  Raquel and Gage received a complimentary couple's session which I had been offering to highlight La Placita Village, as it is scheduled to be torn down. La Placita Village has become a downtown icon with its colorful and unique buildings; characteristics representative of the city of Tucson as well. Sad to see it go, I wanted to make sure to capture it's beauty one more time, and what better way then with a couple who loves their lives close to downtown and are equally heartbroken to see this location go! 
Raquel and Gage shared with me at the beginning of their session some nervousness due to the fact that they have not had professional photos done together since their prom many years ago! You could have fooled me, because they were both natural and beautiful in front of the camera! What a great session we had! I hope you enjoy these as much as I do!