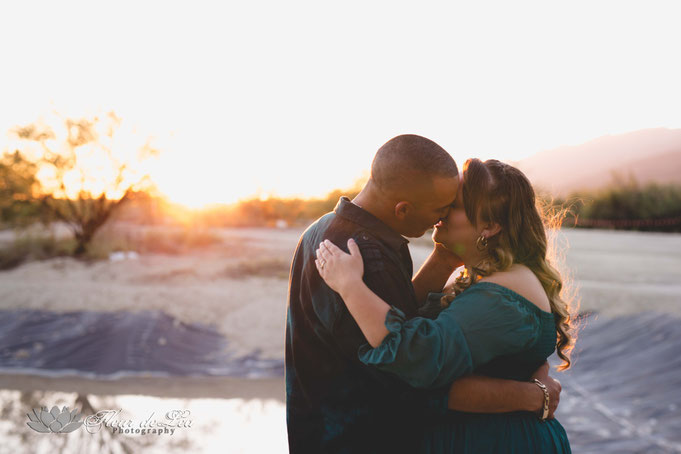 For this couple's Beloved Anniversary Session, we went out to Agua Caliente Park, with a plan. For two hours, they were going to have a session that was all about them and all about reconnecting and remembering who they are as a couple. 
Starting out as high school sweethearts, Marsha and Joel have just recently celebrated their nine year wedding anniversary! As you can imagine, in nine years a lot has happened for them, both ups and downs. They learned to grow up together, they grew a family together and they built a life together. After two beautiful little girls and sacrificing together as an army family, it was definitely time that they reconnected as the couple that is underneath it all, holding it all together. 
I can't even tell you how excited I am to share this session with you all! As an introductory session, showcasing my new Beloved Anniversary Sessions, I was in aw, amazed and emotional as I edited each photo. Reliving from the outside the emotion that I was able to capture happening within this amazing couple. The love that was shown is strongly felt by the end of the session. Thank you Marsha and Joel for coming out with me and giving this time to yourselves. I hope that when you look at these images you relive that love all over again.