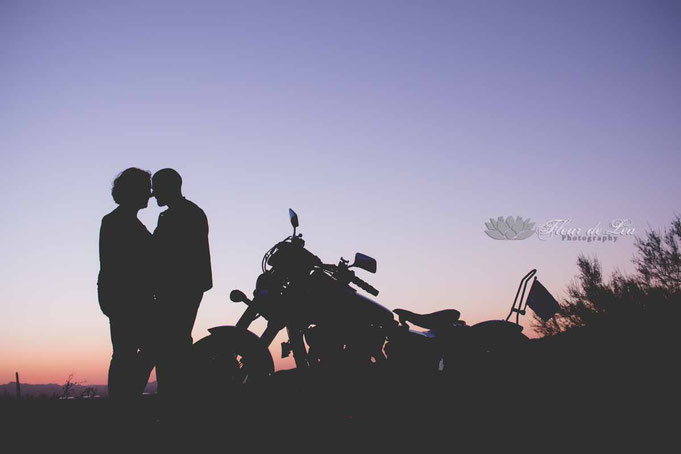 For Kris and Kurt's engagement session, we headed out to Gate's Pass in Tucson, Arizona. As a couple embedded deeply in the biker culture and community, active members of the American Legion and with a wedding planned to implement their biker life and family, I couldn't wait to get some shots that showed this important part of their life, in addition to highlighting the love they have for each other! 
I had so much a great time with them, there was fun, there were tears and there was laughter. So. Much. Laughter! As they are also family, I might be slightly biased in my love for their images... and, possibly, there is also bias as their photographer. During their beloved style engagement session, they were able to focus on each other and nearly entirely forget that there was anyone else around. Creating genuine looks, and genuine smiles. Something Kurt says often evades his photos! I love even more than that I was able to help bring that out and capture it!
Kurt and Kris, you guys are an amazing and beautiful couple, your light-hearted souls compliment each other so well, and you each have hearts of gold. I am blessed to know you and be part of your life and celebration. Congrats on your engagement, I can't wait for your big day!!