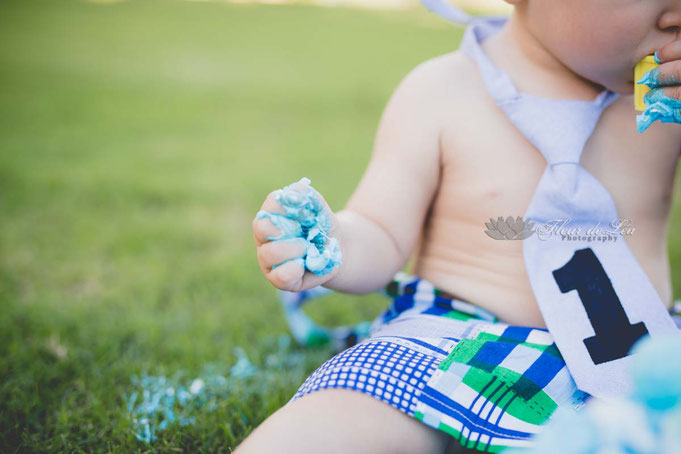 When Tara contacted me about Maddox's one year cake smash, I was so excited! I had the pleasure of photographing his super cute newborn session (which you can see here), and I always adore seeing my newborns as wide eyed and curious toddlers! It's always so amazing to me how much changes in that first year. 
To celebrate Maddox turning 1 and big brother Otto turning 12 we went down to the University of Arizona, a place that holds a special place in the heart of this family of Wildcat fans! We set up near Old Main and began our fun. 
While the session was to mainly focus on the boys and Maddox's cake smash, we began the session with a few family images, portraits of the boys, and of course we couldn't forget about their big sister! I was also excited to get images of Otto in his Captain Arizona costume, not only does he rock his gear well, he has even found his way into a spot onto a University of Arizona commercial! Otto was quite the gentleman through out the session, happily offering to carry things and always so polite. Job well done mom and dad, you are raising quite the young man!
After the portraits, it was time for the fun filled cake smash session for Maddox. You can never be sure during these if they are going to love or hate the messiness of the cake, after a bit of exploring the frosting he sure loved getting those hands right down into the center of his cake! Following the sugary fun, we planned a "clean up" bubble bath portion, and the splash fun and hilarious faces that followed here were a huge favorite! 
It is always a joy to get to see how the babies and families of my amazing clients grow. Malone family, thank you so much for trusting me with capturing your family's memories! I look forward to our next session together!