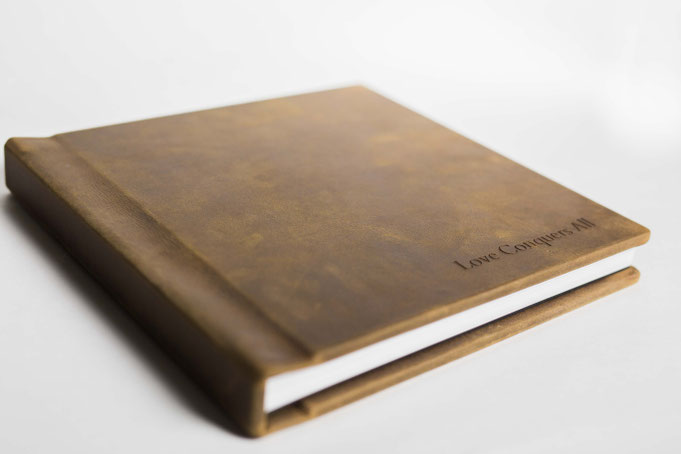 Oh my goodness! I am so excited to finally have found a break to show these off to you! Unlike the basic albums I offer, my new premium albums showcase your choice of leather cover and extra thick pages. Shown here is also the add-on option to engrave the front with your favorite short quote or possibly names and date! 
When un-boxing the 10 inch album, I literally squealed with excitement. The first thing I noticed was how heavy and solid it is, the soft leather feels phenomenal in your hands and it smells just like you expect leather to smell, I personally love that smell. All of my albums come with a canvas dust bag for protection, but the premium ones will also come with a box for safe keeping. 
As you will see below, your images are designed and printed directly onto the pages, which are are thick and sturdy, much like mounted prints. This gorgeous heirloom quality album is assembled lovingly by hand and meant to last for years to come.