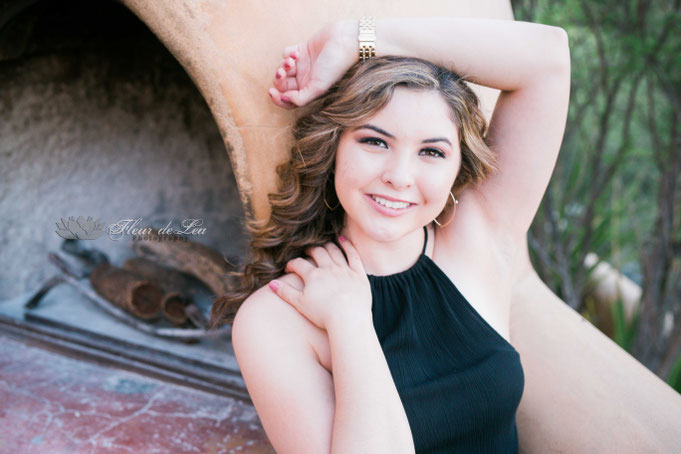 Nicole's senior session took place at the beautiful Star Pass Resort and Spa in Tucson, Arizona. Between the beautiful mountain views and the gorgeous interior, it was the perfect backdrop for her session. 
After Nicole's mother, Tania, contacted me; we met to plan out the session at her place of business,  Tania's Mexican Food. In between a busy flow of customers I got to spend a little time with them, get to know her family a little more and we designed Nicole's session. By the way, let me tell you, the food was absolutely delicious! Definitely check them out, you will not be disappointed. 
Nicole's favorite color is pink and her favorite candy is a Hershey's bar! When I asked who her role model was, without hesitation, she said it was her mother.  As a mom, that gave me all the feels! I loved the relationship these two shared. She plays both softball and volleyball, she loves music and is into writing stories! 
During her session, Nicole was easy going and easy to photograph! We definitely had some excitement dodging the random popping up of sprinklers to get that one "must have shot". On the plus side we got cooled off some considering the heat we are still having here even in October! 
Tania and Nicole, thank you so much for trusting me to capture such an important time in your lives! Enjoy your senior year and good luck on your next journey through life! I have a feeling that you will do amazing!