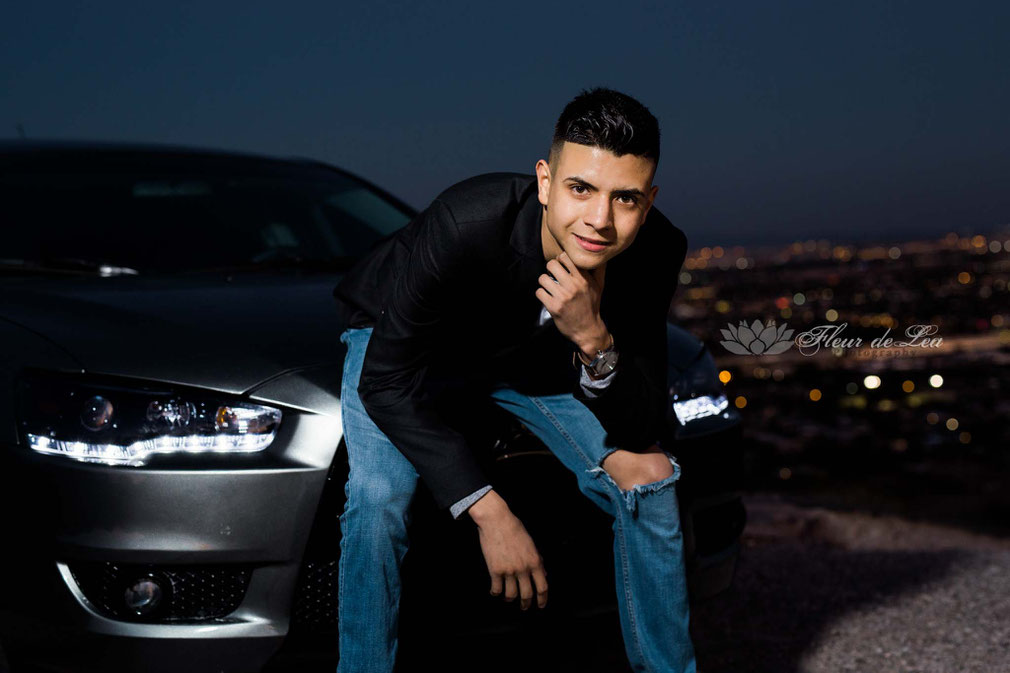 City lights, sunsets and cars, every guys dream. These were also the main things Andres requested for his session. So it only made sense to plan his session at the top of Sentinel Peak (aka "A" Mountain) in Tucson Arizona. Here we could capture the sunset and see all the lights of the city as the sun fell behind the mountains. 
This day was not without it's challenges as the wind was up and active, and it was even more so at the top of Sentinel Peak. Thankful for his short hair in this wind the only other challenge was managing the lighting! As it blew around my soft box making it nearly impossible to use, we traded it out for a reflector for the day time shots. Andres' mom, Yara, was a great help to my assistant holding it down as it acted much like a sail in the wind. As night fell, it was easier to use the bare flash to capture some of my favorite images from this session.
 Yara and Andres, thank you for trusting me with this important time in your lives! I know you will cherish these images for years to come! Enjoy your senior year and good luck on your future endeavors!