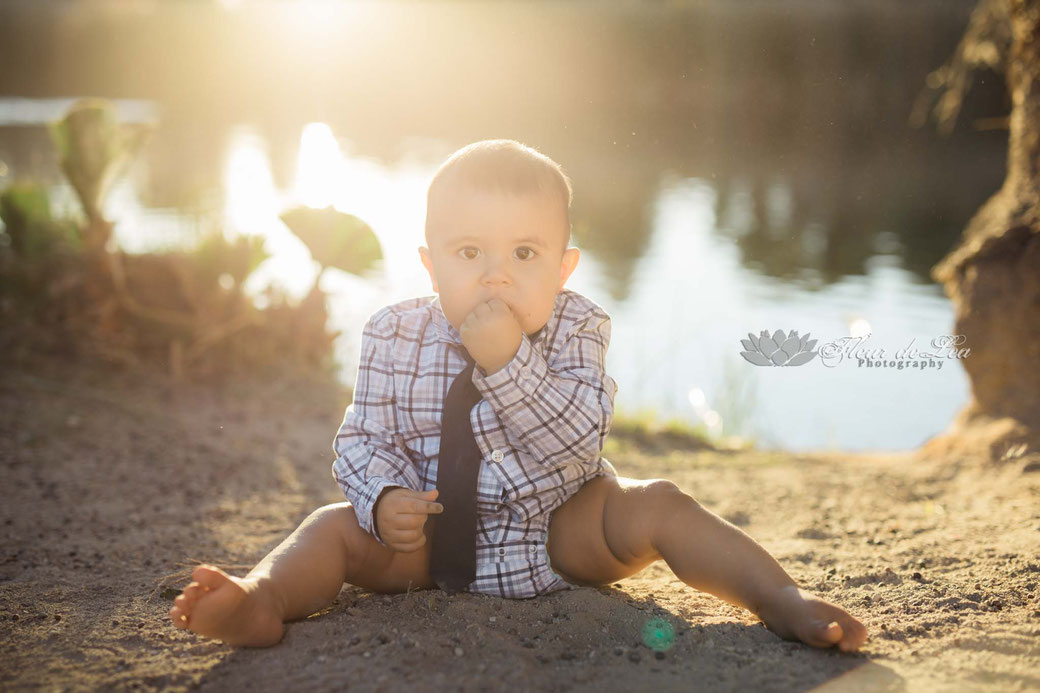 To celebrate Brennan turning one, we headed out to Agua Caliente in Tucson, Arizona, to give us a little bit of green, that delicious warm sunset lighting, that wonderful pond and a wide open grassy area... for just in case little man wanted to roam. His big beautiful brown eyes capture you, drawing you in; and his smile is infectious and inviting, it is literally impossible to not smile when he offers one to you. I was definitely excited to getting him in front of my lens. 
When his mom, Elena contacted me we spoke a little on the phone and already I was touched by her family story, which included a little about her father, who I believe has strength that I can only imagine. When I met with Elena to design her session, she was one of those people you just automatically like. Sweet, inviting and strong. After spending some time getting to know her and her handsome guy, I was looking forward to a super fun session. Portraits, cake and bubble baths here we come! And how cute is he in that little dress shirt? BUT even better,  oh my goodness, was he so adorable in those suspenders and that tie!! 
Thank you Elena for trusting me with such an important milestone in your lives. I truly enjoyed getting to know you two, and  had such a great time at your session, especially that bubble bath fun, what a blast he had! (Make sure to scroll to the bottom for those fun photos!) I left this session with a smile on my face that stuck all through the editing! Please enjoy!