Like many of our clients, Paige found us after seeing one of our other blog features for one of her good friends, Desha, for REfashiond Magazine. 
As it always is in Tucson, there are few degrees of separation! We discovered she knew my mother in law (because we share the same uncommon last name!). Interestingly this is not the first time this has happened to me, the last name Korff seems to all but guarantee that if you know that name you know someone from my husband's family lol.
Paige and I had a fantastic conversation and I absolutely loved her passion for supporting other women... something pretty near and dear to so many of my projects, and the rest was history. 
She came in for hair and makeup with our favorite makeup artist: Renee of Radiate with Renee J and then we proceeded to simply create together and have some fun!
I am so excited to share her and her story with you today! We have very limited spots remaining for this project, so if this seems like something you would like to participate in, please find out more about how at the end of Paige's interview.
---
Jessica: Let's start by telling me who you are? Where are you from? What do you do? Tell me about You, The Woman.
Paige: I grew up in Tucson, started my professional career in the banking/mortgage industry, and changed industries 11 years ago to Medical Software.  Currently, I manage our Client Support team.  I ran a jewelry business for 10 years and in 2019, opened a new business, Creative Connections, with one of my closest high school friends.  We specialize in Personal Development; creating healthy relationships with yourself and others.
My husband and I are a blended family and have been married for 12 years.  We have 5 kids between us (4 boys and a girl) and 5 grandchildren. My God given purpose for being on this earth is to encourage women.  In my experience, women struggle immensely with insecurities, low self esteem and poor body image. As a result, we get "stuck" and struggle to find our way to an abundant life.  We were made to thrive, not just survive.
My faith in Jesus is a huge part of who I am and how I approach difficulties.  I am equally grateful for the hard times in my life.  Without them, I would not have opportunities to grow, learn and become the person I am today.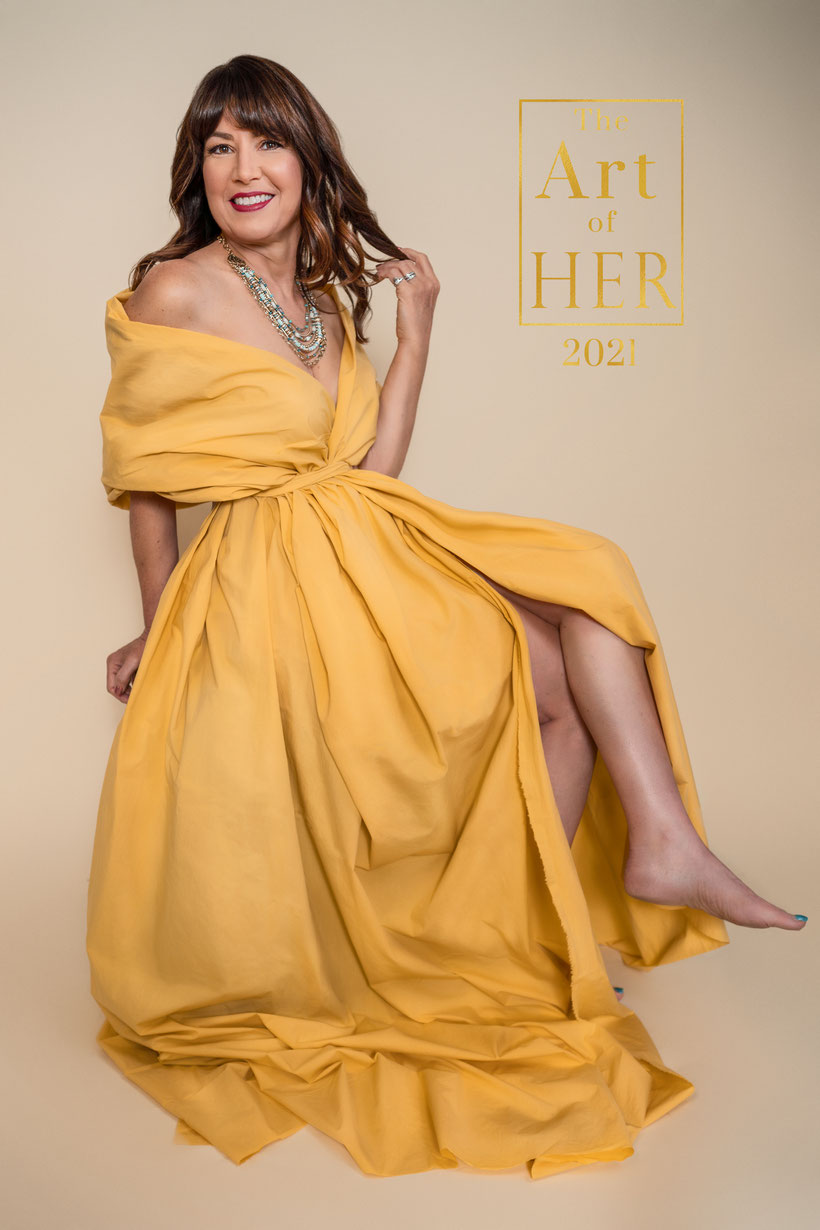 Jessica: Tell me about the significant event that you went through and will be part of the Art of Her Project for.
Paige: My story is more about a series of life events that have brought me to where I am today.  Our family has endured divorce, death, depression, domestic violence and drug addiction.  For a period of time, I let these events define who I was.  Through the journey, though, I've learned they are not who I am, but events I've experienced.  I get to choose what I do with these experiences and how I will move forward. That's where the determination comes in.
One specific example was when I started my new job in the medical software field.  I had zero experience and was pretty unsure of myself.  It was hard to learn a brand new industry from the ground up and the perfectionist in me was terrified of failing.  Many tears were shed during the first year, but I persevered. With every failure, I got back up and kept going. I learned to be a better problem solver and to be an innovative thinker. As my skillset grew, my confidence grew. Today, I am a People Leader with the same company and couldn't love my job more!
The growth I experienced at work spilled over into the dream of becoming a public speaker. I have always believed that I was meant to work with women, to be transparent about my experiences so that others might find hope and encouragement.  My life up to this point has been the training ground to prepare me for this.  Almost two years ago, my high school friend Tammie and I started Creative Connections.  We speak to groups about their personal development, changing their mindset and working through the obstacles that prevent them from moving forward.  I became a certified Life Coach and Tammie is a licensed therapist so together we can cover just about any subject. I'm finally at a place where I believe I have something positive and worthwhile to offer the world, but it took 50 years to get there.  We are never too old to live out our dreams or try something new.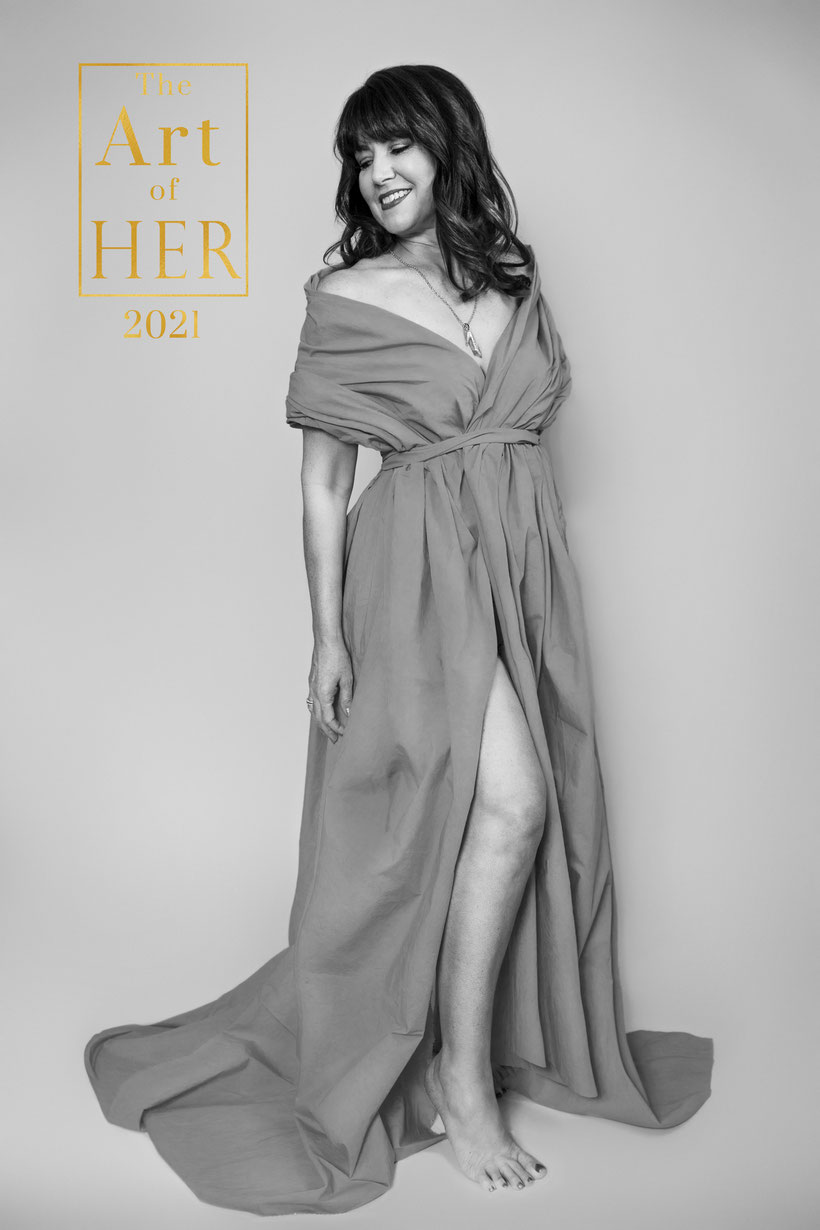 Jessica: What would you say you learned about yourself during this event? About others?
Paige: With Gods help, I am strong, stronger than I thought I was. Being in a struggle doesn't mean we're weak, the struggle is the training ground that develops the muscles. 
Failure - Any type of failure, especially when I disappoint someone I care about, used to derail me. It lead to feelings of shame, which perpetuates self sabotage and a whole cycle of negative thinking. Recently, I have shifted my thinking to see a "failure" as an opportunity to gather information and to learn. Asking myself, why did this happen? What else is going on in my life? What can I do to set myself up for success in the future?  ITs been a game changer.
I call myself a recovering perfectionist; perfection is a myth (unless your Jesus) lol.  Why would I put an expectation on myself that is impossible to achieve?  Letting go of the self judgement and allowing more grace for myself, is just good for the soul, period!
Jessica: How would you describe the difference in you, before and after the event? How did it Change you?
Paige: My level of confidence has grown tremendously.  I believe in myself, I am learning to let go of other peoples opinions of me, and I've learned to set time aside everyday to do what fills me up.  Otherwise, how can I give to others if I'm running on empty?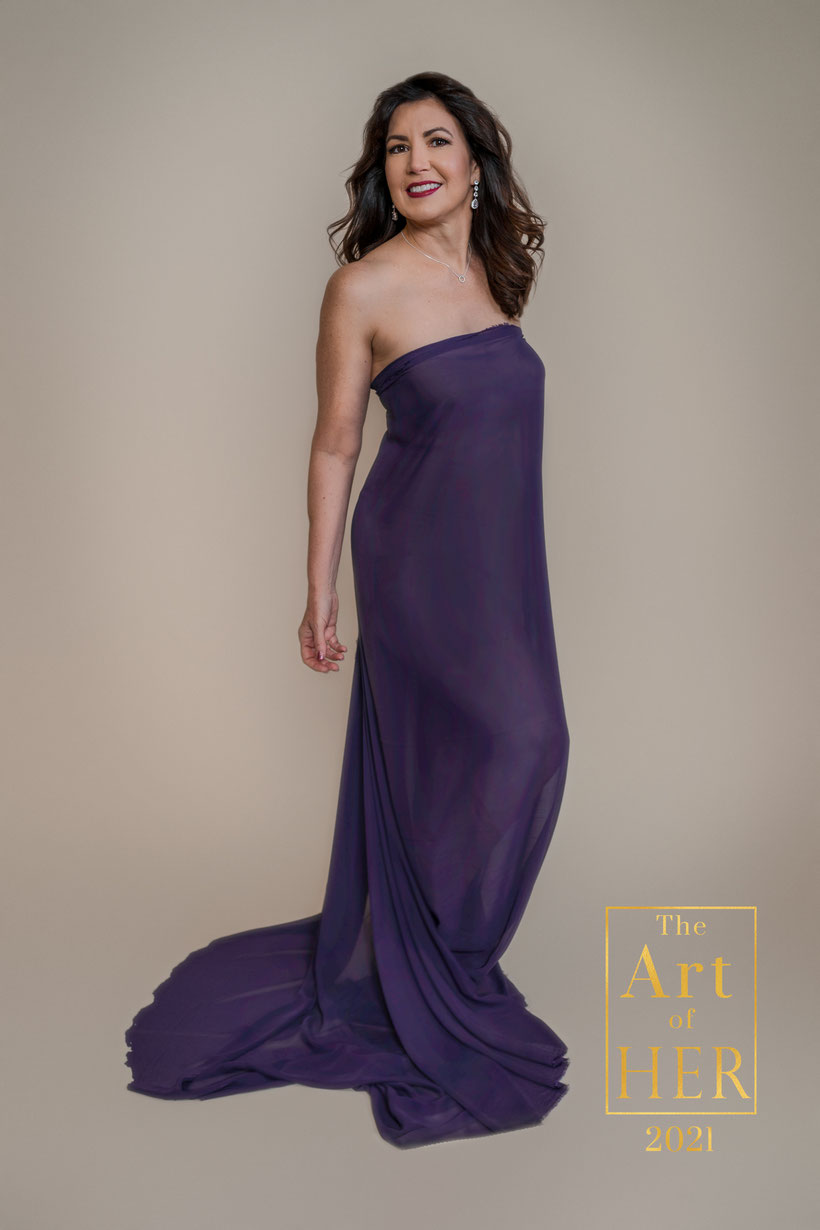 Jessica: What is the one piece of advice would you give your younger self?
Paige: Believe in yourself!  You are strong, capable, smart, funny, and loyal. Believe this to your core and you will accomplish so much more that you ever thought possible.  Surround yourself with likeminded people that challenge you and hold you accountable for your integrity. This will keep you humble and grounded. These two components have the makings of a beautiful life.
Jessica: What gets you up in the morning? What are your motivations?
Paige: First and foremost, I want to fulfill my God given purpose to impact lives. My family though, especially my grandchildren, is the driving factor behind all that I do.  I want them to know and believe in themselves much earlier than I did.  Seeing the world through the eyes of a child is nothing but joyous, but as they grow, start school, navigate friendships and learn, they start to doubt themselves. They experience failure and make mistakes. Giving my grandkids the tools to do hard things, to look at failure differently, to be grateful even on a bad day, will serve them well in the future.
Jessica: What do you wish other women or young girls knew about themselves?
Paige: They are strong, capable, beautiful, resilient and downright incredible.  I hope and pray they can value themselves as God does.  We are all created on purpose, with a purpose. What we do with it is up to us.
---
If you or someone you know would like to share their story, and be part of our The Art of Her project, please find out more at: www.ArtofHerTucson.com