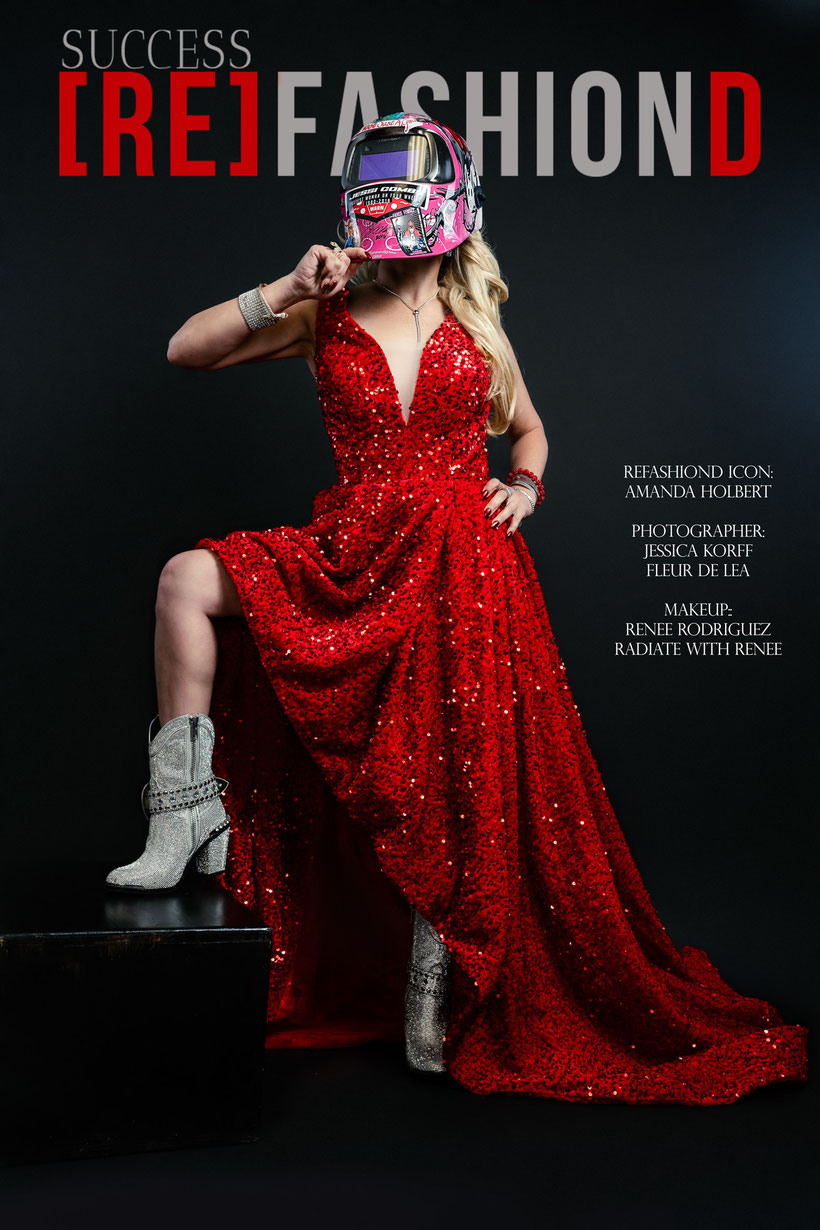 Oh my! It is December and we still have quite a few women coming at you this month! 2021 created some challenges that have put us behind schedule, but let me tell you, these women are worth waiting for! 
When I first had the chance to talk to Amanda, I could immediately see why she had been nominated and chosen by the selection team. 
She is fierce, she is unapologetic, and she works in a very male dominated field, and still does it with sparkle and style. 
She is someone who has had to fight her way to where she is, and her story is inspiring and hopeful. Being in her presence makes you believe you can do anything, so its no surprise she treats every challenge she sees with that exact same grit and determination. 
All I can say is, if you don't know Amanda, you definitely want to. She is the type of powerhouse you just want to stand next to so that some of what makes her incredible falls onto you too.
Read more about her here, and get yourself inspired.
---
Interview with Amanda Holbert
---
Jessica: First, I must both congratulate you on your nomination and acceptance as one of our Top Most Impactful Women in Business here in Tucson! Thank you for being part of this, thank you for being willing to share your story and give inspiration, and thank you for giving back of yourself to our community of women! 
Amanda: First, please let me say thank you to you, Jessica, for the empowering platform and message that you are delivering with REfashiond Magazine and with such powerful photography from Fleur de Lea. I have never had the opportunity to get glammed up and photographed, I was SO nervous!  But, you and the makeup artist (Renee Rodriguez) made the experience very fun, motivational and memorable.  It felt amazing to stand in my beauty and power and not have to apologize for it.  Thank you again for the opportunity, it is humbling to be amongst Tucson's Fiercest Females!
Jessica: What does RED symbolize for you?
Amanda: Well, if you have ever met me, it is no secret my favorite color is red.  Almost everything I own is red.  From my signature red lipstick, to the powder coat on my wheels = RED!  RED symbolizes many things to me such as passion, love, power, freedom and fearlessness. For me red evokes an emotional response, like a bull attracted to the matador's red cape.  Red is without compromise, it is a symbol of strength, empowerment and authenticity.  
When I get ready for the day,  I apply my red lipstick as war paint, bold and unapologetic.  The strong and attentive are drawn to it's color, while others are repelled by it. Red represents the power to say the right thing, even when it is not the answer everyone wants to hear.  It is a warning sign for danger, but also the color of eternal love.  Red is the fire that burns deep in my soul and the blood that courses through my veins.
Red is dominant, unwavering and confident.
Jessica: What does Success REfashiond Mean to you?
Amanda: Success refashioned means that one has the ability to create their own destiny and version of success that works for their lifestyle unequivocally free from boundaries.  It is multifaceted and ever changing.  It is the ability to overcome life's biggest challenges and not letting it make you hard, bitter or ugly. It is reinventing yourself when you need to, however many times you choose. As a lot of hard work and failing a lot...yes FAILING and I mean BIG TIME!!! 
Learning to fail fast, fail frequently and especially fail forward ever pivoting.  Visually speaking, success looked like being an entrepreneur, owning and operating a successful well respected manufacturing company where I could be the leader, as well as a mom, bringing my children into work.  Mom's can have it all raising babies and businesses, side by side.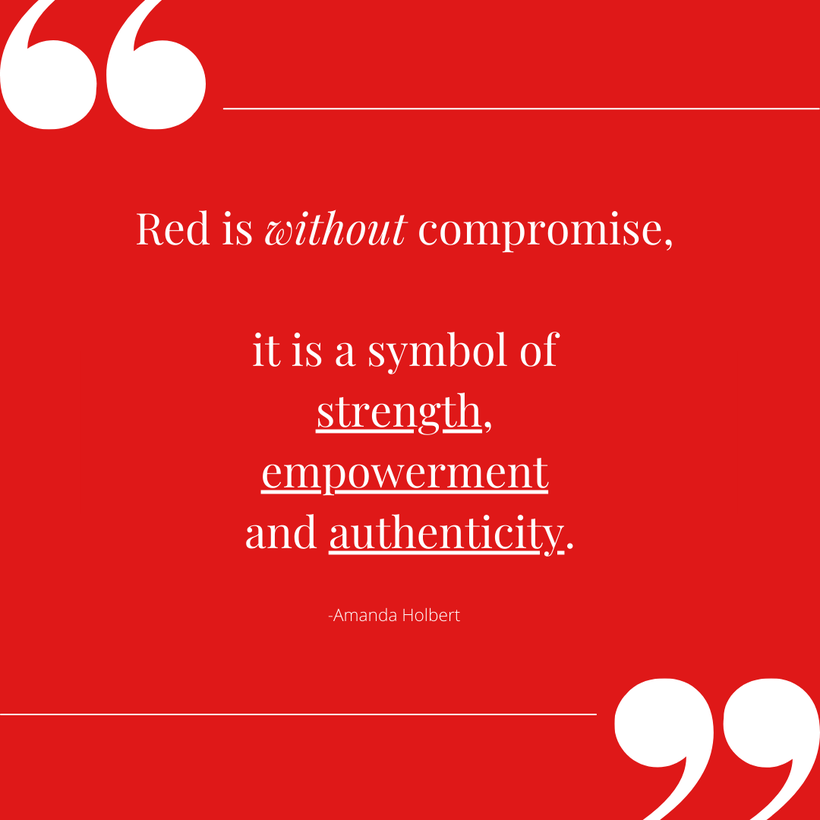 Jessica: Tell us about you.
Amanda: Though I stand at 4'7" I am often referred to as the 10 foot woman, firecracker, the fixer, smoke show or my personal favorite sunshine in human form.  I love to lead.  I am a leader, strategic planner and learner with a high level of responsibility, integrity and action.
My family consists of my two beautiful "Irish Twin" girls and gorgeous spouse the Silver Fox.  I love mentor within the entrepreneur community.  I participate in the Tucson Innovative Partnership and was accepted as an industry expert to Arizona's Colleges Welding Board of Directors. This year I am in the Greater Tucson Leadership class of 2022 and obtaining a Masters Certificate in Supply Chain Management from Thunderbird School of Global Management.  
My hobbies include being a Specialty Equipment Manufacturing Association Women's Business Association member, as well as a being a lifetime member of the Ladies Offroad Network.  In September I got to go with the Ladies Offroad Network to Moab, UT on a week long -all ladies- camping, education/ training and off-road/ rock crawling adventure.  It was RAD! You should join!
Jessica: Tells us about what you do.
Amanda: I am a serial entrepreneur and own my fourth business Fierce Female.  Fierce Female is a social impact organization empowering, educating and aligning women to nontraditional careers in welding trades in manufacturing, automotive, construction and entrepreneurship.  
In addition to my passion project, my entrepreneurial mindset and adventures keep me busy.  I provide consulting services to businesses on government contracting/ certifications and manufacturing related functions.  I love woking with manufacturing companies to restructure and rearrange for higher profits.  I am a solution oriented problem solver.  Business owners call me with a problem that they do not know how to solve.
My skills include metal fabrication, welding processes and certs, cradle to grave product manufacturing, LEAN manufacturing, risk evaluation, tooling and automation, finishing, powder coating, abrasive blasting, anodizing, heavy chemical processing, waste water management, quality systems, operations systems, designing and prototyping, intellectual property and patents, supply chain management, HR management, leadership training, marketing, sales, accounting, budgeting and my favorite for the longest run on sentence ever profitability. 
Jessica: Why is the work you do so important?
Amanda: It is important because entrepreneurship and small businesses help to drive the development of the economy, workforce and controbution within our community.  We also innovate creating new ideas, technologies and change.  As per the trades; welding, manufacturing and construction are particularly important because they involve the skills of building and fixing things.  Those skills are tangible and can be trasmuted into many jobs across multiple industries.  Careers paying high in dollars and respect.  The mentoring I do speaks for itself if others are moved to action by my words. 
Jessica: Describe a routine or action you do daily for success? Why does it work for you?
Amanda: When I put on makeup, I apply it as if I was preparing for war.  With each brush stroke of blush I mentally prepare a game plan of what I want my day to look like, what I want to accomplish and  what I want my results to look like.  I go over each mission, vision, fact, detail, need, ask, risk, cost, roadblock, resource, value and opportunity.  
After prioritizing tasks, I factor in people and relationships to create a strategic plan of actions with timing needed for completion. I create worst case scenarios and solutions to match the problems.  By forecasting, it helps to reduce the probability of being surprised or ambushed by life.  
By the time I have applied my red lipstick, I have a game plan with potential outcomes. Each one of these thoughts I view as a tool or weapon in my war chest to be pulled out and used throughout the day.  It works for me because when I'm done with my makeup, I'M READY!!!  THERE'S NO GOING BACK! I HAVE EVERYTHING I NEED IN MY WAR CHEST TO SUCCEED.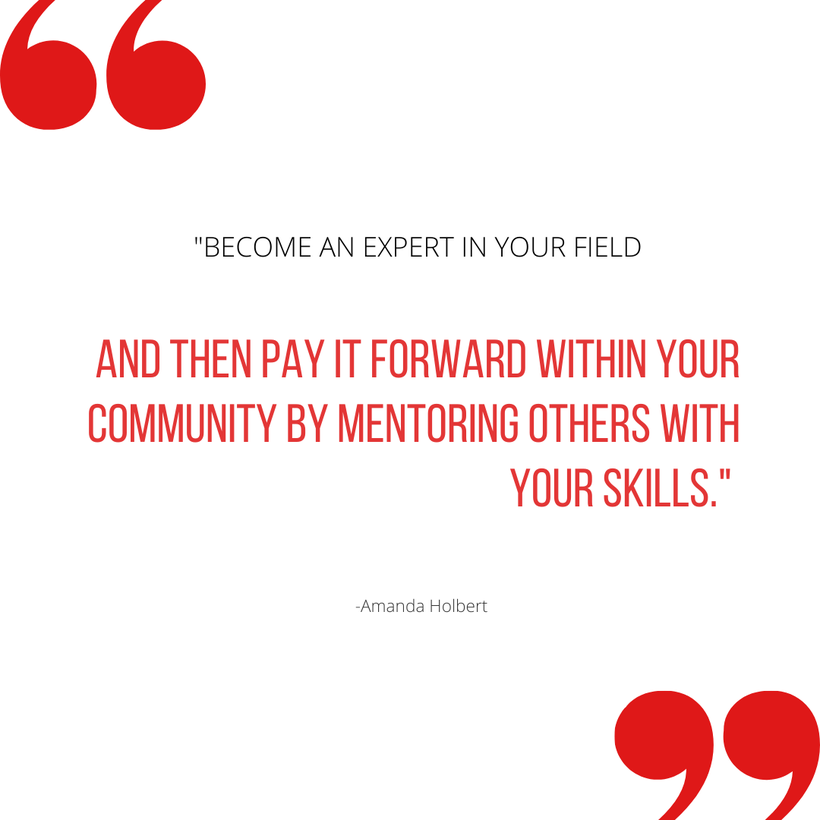 Jessica: What advice would you give to someone wanting to enter your industry or profession?
Amanda: Be excited.  Get educated. Make a plan. Be safe. Be Relentless. Pay it Forward.
Everyone should consider becoming an entrepreneur at some point in their lives.  It takes hard work, takes a lot of thick skin and the willingness to fail over and over.  You have to build a thousand light bulbs and still have the faith that one will turn on. Learn to pivot quickly and not take rejection personally or internalize it. Get a mentor and a network of people to support you. Become an expert in your field and then pay it forward within your community by mentoring others with your skills. 
Jessica: Do you think being a woman impacts any part of what you do differently than it might otherwise? 
Amanda: Yes. It impacted many things.  Physically I am not as capable as my big manly peers who are in metal fabrication.  To compensate I had to invest in tooling, equipment and people to help me accomplish the same mission.  I learned from years of being the leader/ boss and only female in an all male environment that I had to have the skill, tact and organization of a woman, but I had to think, communicate and produce like a man to achieve results.
Jessica: You mention an all male environment, do you feel like your industry is male dominant? If so, has there been improvement in this area in recent years? 
Amanda: I work in the welding, manufacturing, automotive and construction industries and am an entrepreneur.  All of my employees, bosses and entrepreneur friends/ peers are all men.  It is the land of man and there are jungle rules for business and behavior that come with it.  Anything goes.  I have seen improvement in individual shop cultures.  With companies hiring women and enforcing strict behavior policies and education programs promoting women to join trade.  However the industry, business networks and money are all still male dominated and controlled. I feel this is in part due to not only the adversity women face in a male dominated field, but lack of resources to help them stay in and be successful in the trade. It will take a culture and mindset shift.
Jessica: What are some steps that individuals or society could take to support creating more gender balance in the future?
Amanda: Some steps that can be taken are to be couscous of whether or not you, family, friends, peers and or industry have gender balance related to behavior and culture.  Are daughters taught the same things as sons, like how to use tools or get dirty?  Encouraging more young ladies to get excited about STEM, STEAM and pursuing fruitful careers in trade.  
The most important thing industry can do is to help change shop culture. Only until a network of businesses developing a pipeline of resources that support the hiring, promoting, culture and continuing success of the females will this work. We all must lean in and Pay It Forward for it to work.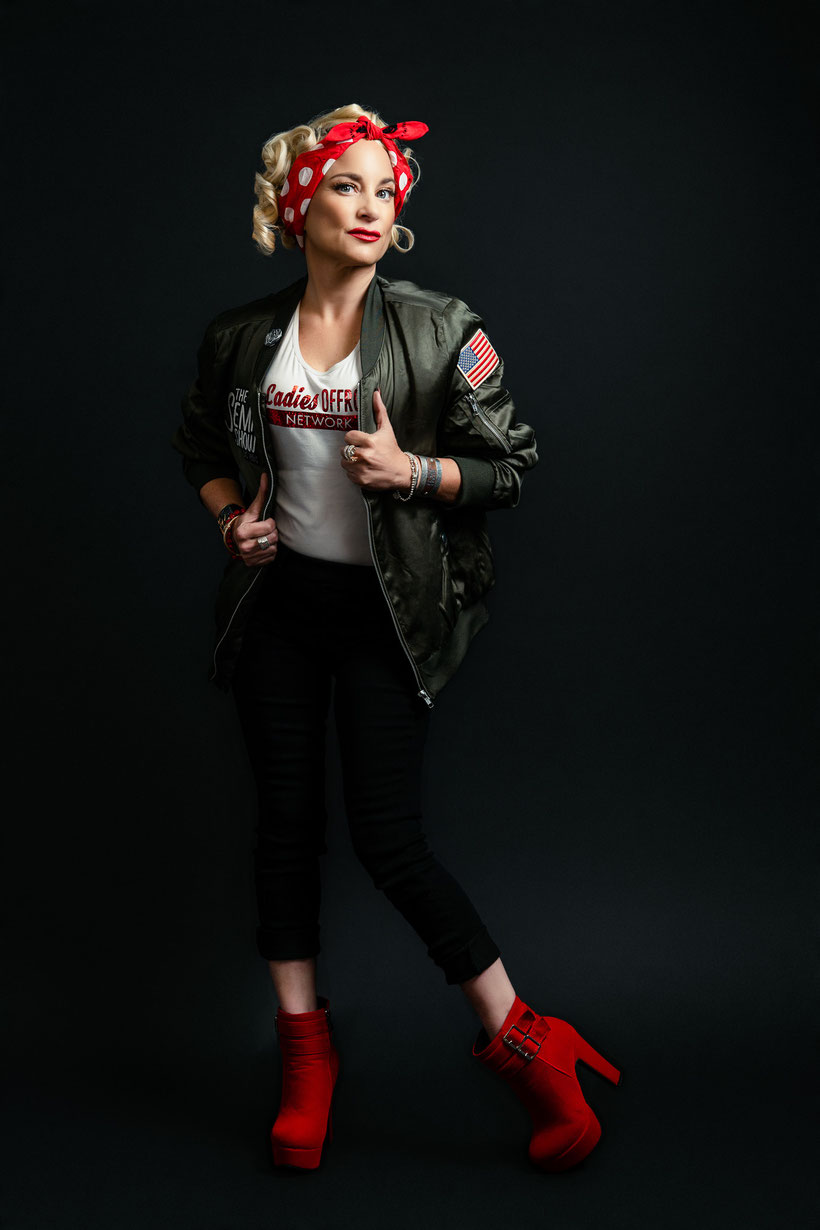 Jessica: What do you wish you had known when starting out?
Amanda: I wish I would have known that female safety was a REAL issue.  Sexual assault, sexual harassment, assault, sabotage, blackmail, bullying, stalking, termination, and the list grows.   Unfortunately is not "if" it will happen, but rather when "it" will happen.  Yes, this happens right now in 2021.  It happens all day every day.  The worst is when it comes from your customers, team mates, employees or boss.  That is why I think so many ladies working in trades like welding, manufacturing, automotive and construction graduate trade schools and do not make it past the first three years in the field.
Jessica: Are there any resources that have really helped you on your overall business journey?
Amanda: Yes! The best thing you can do for your success is to first find a mentor and educate yourself. Especially a mentor that is the right fit for you.  It may take a few times to find a fit.  
One pro tip from me, I always seek out the knowledge of people who are smarter than me.  I recommend utilizing the MANY resources available to entrepreneurs from idea, startup, scaling and exiting of a company.  I have mentored for many of these organizations, they are top notch.
Mentoring and education can be found at:
Small Business Administration, Small Business Development Centers, SCORE Mentors, Startup Tucson, FORGE, Women's Business Center, DreamBuilder Women's Business Creator, Arizona Center for Innovation, TechLaunch Arizona, Arizona Commerce Authority, Tucson Young Professionals, Greater Tucson Leadership, City and County Economic and Workforce Development, Chambers of Commerce.  
A personal thank you to my mentor Karen Burns at the Small Business Development Center.  I could not have made it this far without your support and expertise. Thank You for believing in me!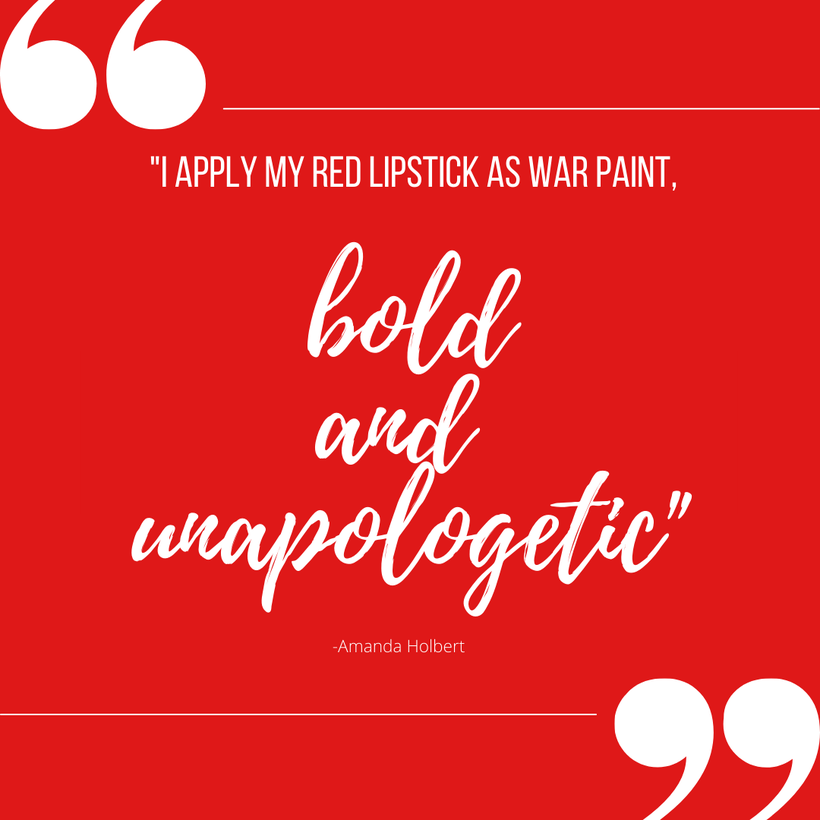 Jessica: If your best friend was visiting Tucson for the first time, what other favorite local places or hidden gems would you take them to? 
Amanda: Eat at Hotel Congress's Cup Cafe while listening to live music on the patio drinking margaritas.  Hike Sabino Canyon, go to the Desert Museum, ride a motorcycle down Mt. Lemon, off road in Redington Pass, attend 4th Avenue Street fair and eat from food trucks,  horse back riding during a full moon in Saguaro National Monument.
Jessica: What's Your hype song? What is the song you would walk out on stage to?... Is there a story there? 
Amanda: My favorite hype song is Ride the Lightning by Metallica.  One time I was guest speaking on a panel at the Arizona Innovation Conference in Phoenix and as the Moderator grandly introduced me to the stage, the song blaired on the loud speaker.  I got a standing ovation.  It made me feel like a Bad Ass, it was very satisfying!
Jessica: Tell us about your awards, accolades and notable mentions!
Amanda: I am humbled and honored to represent the Tucson community that I call home.  Every time I am asked to write a list of accolades, I make myself type out each word, instead of cutting and pasting them, so I invoke an emotional response to feel the weight and magnitude of the hard work, selflessness, trust, consistency, faith, resilience, resolve and perseverance it has taken to build such a reputation and the responsibility that that carries.  
For the first time, I am proud of myself! For never giving up, even in the face of death, I'm a badass!
Awards and accolades include: 
-2011 Manufacturer of the Year, ASBA
-2012 Small Business Advocate of the Year, ASBA 
-2013 Women of DreamBuilder, ThunderBird
-2014 Thryve, StartUp Tucson
-2015 Women Business Owner of the Year, WBA
-2015 InnovateHer Challenge Finalist, WBC
-2015 ScaleUp America, SBA
-2016 SEMA LaunchPad Finalist, SEMA
-2016 Athena Award Finalist, SEMA
-2016 40 Under 40, THC
-2016 Congressional Letter of Recognition, McSally
-2017 Outstanding Entrepreneur, WOF
-2018 Public Relations Champion, WOF
-2018 Women of Impact, Impact of SAZ
-2019 Women of Industry, Pima Community College  
-2021 Economic Development Basics Certification, AAED
-2021 Non Profit Leader, Tucson Young Professionals
-2022 Community Leadership, Greater Tucson Leadership
-2022 Masters Certificate Supply Chain Management, Thunderbird School of Global Management
---
Session credits:

REfashiond Icon: Amanda Holbert | Fierce Female LLC
Photographer: Jessica Korff | Fleur de Lea Photography
Makeup: Renee Rodriguez l Radiate with Renee J
---
Are you joining us at the launch party!? Save the date! 
When: 
February 12th at 2pm! 
See you there, and wear your red! 
Where: 
Karen Lukacs studio:
2456 N Pantano Rd
Tucson, Arizona 85715
AND get your copy of the 2nd edition of Success Refashiond Magazine Below!
---