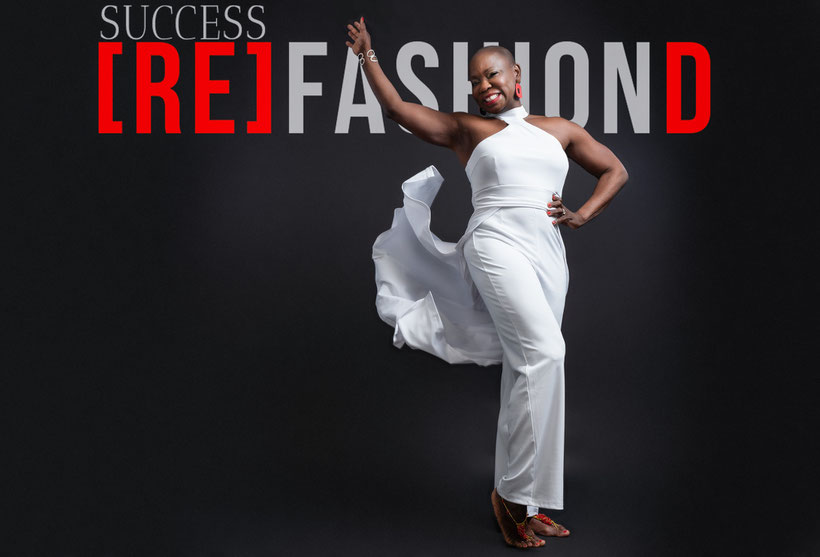 Oh man! We are only about a week from Christmas, and we are less than 2 weeks from the new year! 
That means we are less than 4 weeks from the launch of the 2021 edition of Success Refashiond Magazine!! This year, I hope you will join us on January 22nd for our official Launch Party!! Mark your calendars, and get your magazines early, maybe you will be able to get them signed at the event ;). 
Today I have the pleasure of bringing you Dr. Arianna, a local medical professional and author, that is on a mission to help women "live Juicy" and embrace their best selves as they move into the second half of their lives. 
---
Interview with Dr. Arianna Sholes-Douglas
Jessica: What does RED symbolize for you? 
Dr. Arianna: Red symbolizes power and love
Jessica: What does Success REfashiond Mean to you?
Dr. Arianna: Success refashioned means that you are coming into your own. It means that you were already a success, but you decided to take it to the next level and to step into your true authentic self. Success refashioned means that you don't necessarily play by the rules. You understand that the world is your oyster, and you get to create a new and different reality. 
Success Refashioned has led me to think beyond what I would normally consider. For example after looking at those beautiful photos [created for the magazine], I am seriously considering the idea of modeling. I have never considered myself attractive enough or having that "it" factor to take a stab at modeling. But why not?! That is success Refashioned.
Jessica: Tell us about you. 
Dr. Arianna: I am Arianna! I was born and raised in southern California, but I have lived all over the country including Saint Louis, Nashville, Maryland, and now Tucson for the past 14 years. I am a mother, daughter, wife, friend, doctor, and entrepreneur. I have been married to Errol Douglas for 22 years and we have two wonderful kids, Khalib (18) and Moe (17). Some of my favorite things include indulging at a fabulous spa, hot baths, hanging out my girlfriends, traveling, and most recently working out. I recently placed third in women over 45 category in my first physique competition.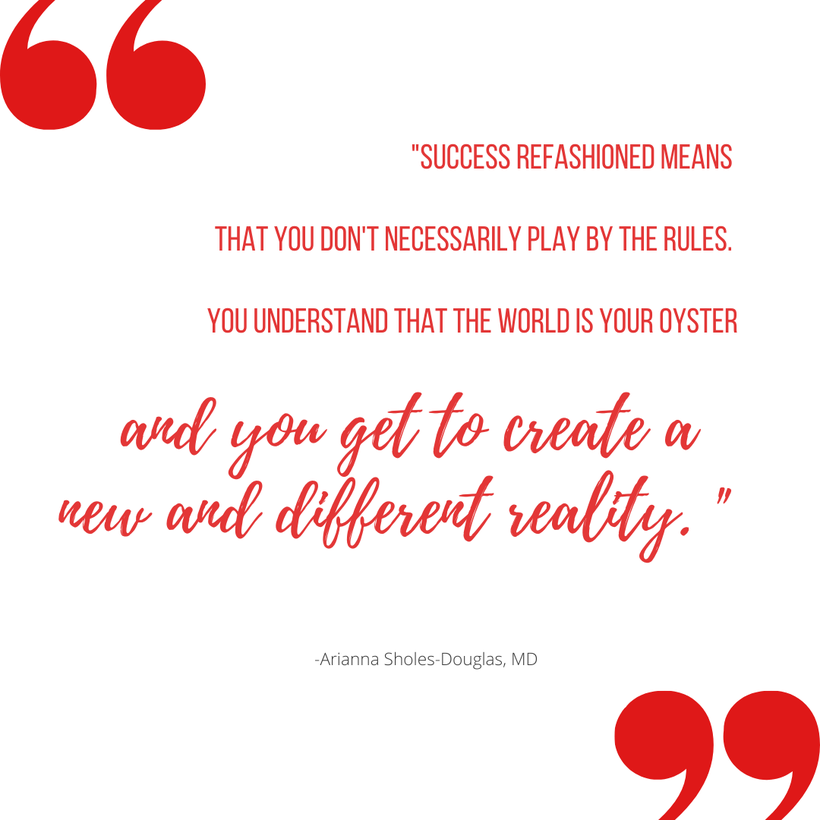 Jessica: Tells us about what you do.
Dr. Arianna: By training I am a maternal fetal medicine specialist. I am an obstetrician gynecologist that specialized in high risk pregnancy for the 1st 20 years of my career. By age 45,  I knew it was time to leave the hospital and high risk pregnancy and venture out into something different. I did not know what that was. At the time I decided to enroll in the University of Arizona's Integrative medicine program in hopes that it would inspire me and teach me more about integrative medicine. A year after I graduated from the program I opened my first business, Tula Wellness and Aesthetics. I am the founder, owner, and medical director. I have transitioned from managing high risk pregnancies to managing women as they enter their magical midlife/menopause transition.
Tula means "balance" in Sanskrit and 2023 will mark my 10th year in business. In 2019 I published my first book, The Menopause Myth: What your mother doctor and friends haven't told you about life after 35. I spend my time coaching women through midlife, educating and treating women for sexual health issues, and performing aesthetic procedures. Most recently, I am building a second business as I develop the Dr.Arianna brand. I am creating products, speaking, and collaborating with multiple organizations as a menopause consultant.
Jessica: Why is the work you do so important?
Dr. Arianna: Women's Health is some of the most important work there is.
I have always been an advocate and worked on behalf of women. The first 20 years of my career, I spent helping countless women achieve their goal of a healthy, viable pregnancy. After 30 years I am still seeing the fruits of that labor. There were pregnancies that I was almost certain would not make it. But by the grace of God, I had the opportunity to usher countless miracle babies into this world.
The second half of my career has been just as impactful. After starting the practice, and going through the menopause transition myself, I realized how important it was to help and educate women going through this transition. The book has been another important part of my work by being a resource guide for women and their families to start the conversations around aging and thriving through the menopause transition.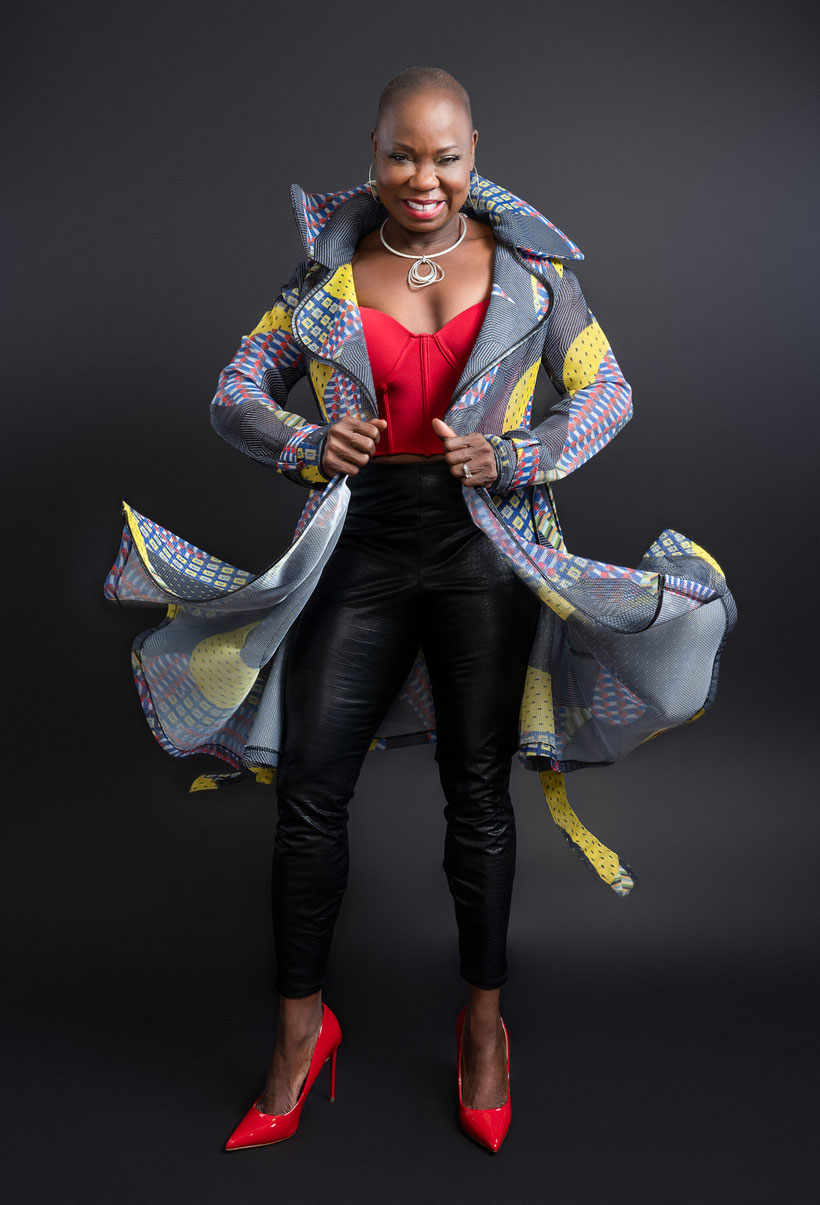 Jessica: What's a common myth about your industry or business? and can you debunk it? 
Dr. Arianna: This idea that we shrivel up and can't live juicy lives as we age is clearly a myth. And I am here to bust every myth around women not embracing that they really CAN be their best selves as they enter into their second half. This is why I wrote the book.  
The other part of my work deals with aesthetics. I was guilty of judging individuals who delved into this world of aesthetics. But I quickly learned that aesthetics and taking care of your outward appearance is simply another form of self care. When we love what we see when we look in the mirror, this gives us confidence and boldness to be our best selves.
Jessica: Do you feel like your industry is male dominant? If so, has there been improvement in this area in recent years? why?
Dr. Arianna: Medicine, of course, has been a male dominated field. But the area of obstetrics and gynecology has seen a shift with the majority of those entering it being female. In general, I believe that more female providers improves the quality of care to some extent. However, being a woman does not necessarily give you empathy and passion around treating women. Part of the issue is that we are still trained in a male dominated field. We are not even aware of the gender biases that we have embraced. This has far reaching implications in how we approach and practice medicine.
Jessica: What was a moment where you felt like you had to be brave? Something that was scary for you, but you got through it anyway?
Dr. Arianna: I think I was my bravest moment was when I left a very successful career in maternal fetal medicine and started a small business. It literally felt like jumping off of a cliff. In retrospect it was the bravest thing I've ever done, and it was without question the scariest moment of my professional career. The first several years were immensely challenging and I questioned whether I could get through it. There were countless times I had to dip into my savings in order to make payroll. I can't even tell you how I got through it but I'm glad I stuck it out.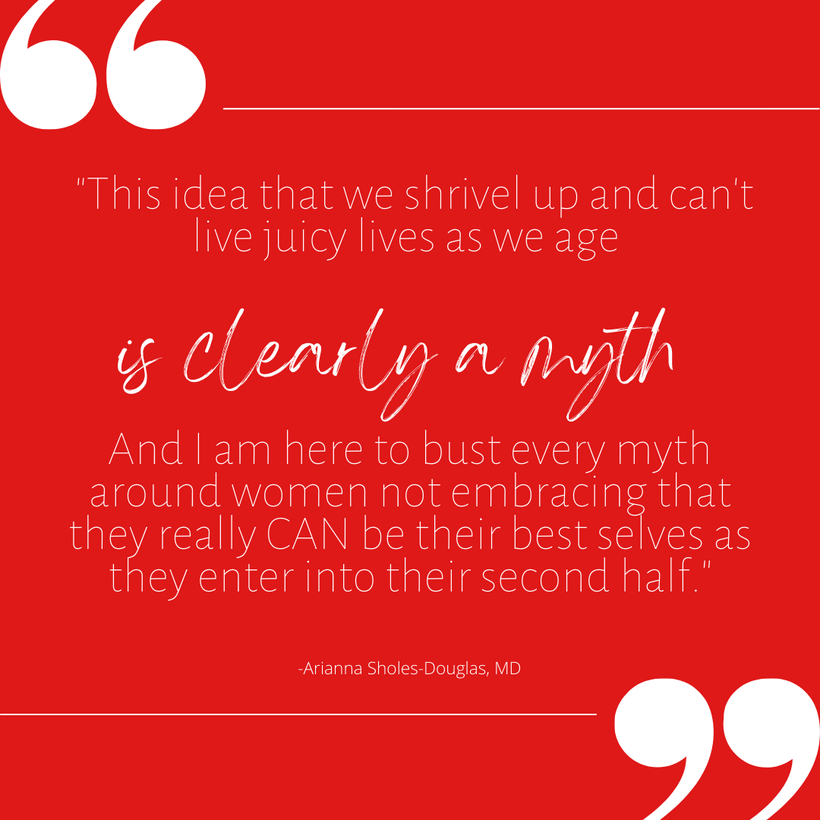 Jessica: Do you have a favorite local restaurant? What's your favorite dish? Tell us about it!
Dr. Arianna: I adore the mussels at Wild Garlic Grill. After I devour them, I take the delicious warm bread and dip it in the amazing sauce. Happiness in a bowl...
Jessica: Do you have a favorite word? What is it and why?
Dr. Arianna: persnickety, per·snick·et·y , I love the way it sounds but I am generally the opposite. I don't like details. Just show me the big picture and move on.
Jessica: What's Your hype song? What is the song you would walk out on stage to?
Dr. Arianna: Beyoncé's -  Run the World (Girls), love the beat and the message.
Jessica: Tell us about your awards, accolades and notable mentions!
Dr. Arianna: 
In 2016, Dr. Arianna was awarded first place in the Outstanding Women's Health category by Inside Tucson Business. This award recognized her as a visionary and innovator in the women's health community.
In 2020, Dr. Arianna was awarded the Southern Arizona's Woman of Impact Award and Inside Tucson's Business Women of Influence Award: Business Owner of the Year.
In 2021, she was awarded Women of Color Achievement in Business Award by Women's President Organization and 100 Black Men - honoring Women of Color who have businesses with gross revenues exceeding $1MM
---
Session credits:

REfashiond Icon: Dr. Arianna Sholes-Douglas | Tula Wellness
Photographer: Jessica Korff | Fleur de Lea Photography
Makeup: Renee Rodriguez l Radiate with Renee J
---
If you haven't seen the rest of our 2021 REfashiond Icons, make sure to see their sneak peek features HERE. 
Are you joining us at the launch party!? Save the date! 
When: 
February 12th at 2pm! 
See you there, and wear your red! 
Where: 
Karen Lukacs studio:
2456 N Pantano Rd
Tucson, Arizona 85715
AND get your copy of the 2nd edition of Success Refashiond Magazine Below!