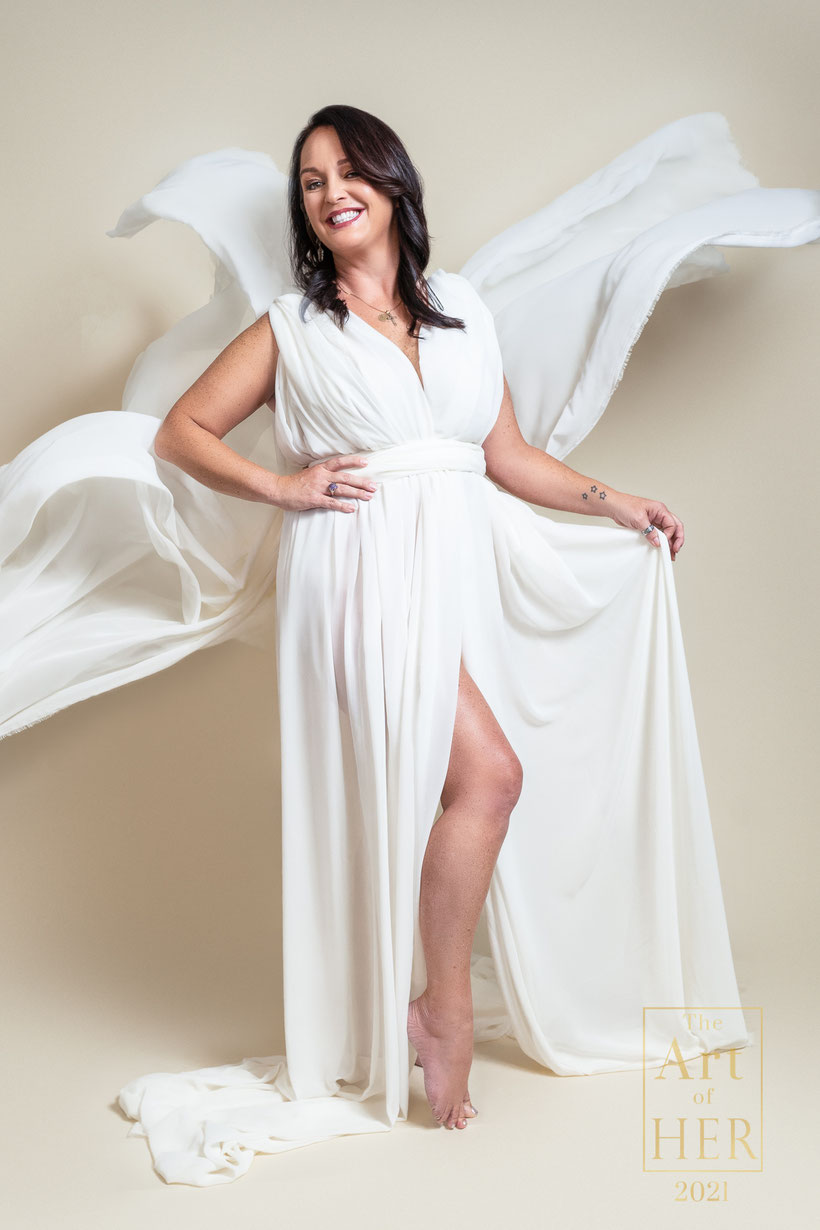 Oh wow are we ever getting close! Our event celebrating The Art of Her women is March 26th! Will you be joining us?
I have had the pleasure of knowing and working with HelenMarie for a few years. Her passion and drive for using her experience to help other go from barely surviving to thriving and flourishing is so apparent when you meet her. She has worked hard to tell her story in places like #SheWins 2 - A book that carries a collection of story from women who have lived through domestic abuse, and on KOLD in her segment about Breaking the Silence-- talking about the book and her experience -- I even got to share a small tidbit of my own on that segment. I have been so honored to be able to support her through her journey.

Now she brings her story to The Art of Her.
This is the Art of HelenMarie.
This is the Art of Her.
---
Jessica: Let's start by telling me who you are? Where are you from? What do you do? Tell me about You, The Woman.
HelenMarie: I am HelenMarie Majer McCracken aka (HM3) I was born in Chicago IL, and raised  Elk Grove Village, IL; a northwest suburb outside Chicago. I grew up in a blended family with four siblings, 3 brothers and 1 sister.  In August of 2017 I moved across the country to Tucson AZ. 
I wear several different hats. First and foremost I am a child of God and a spiritual being.  I am a blessed momma to 3 amazing humans (two bio and one born from my heart). I have pretty much been a stay at home mom for the last 20+ years.  Over the last five years, I have been building my professional toolbox. I have taken several certified training courses, courses, accredited classes and have received multiple certifications.  I am an intuitive guide and energy healer (light worker), trauma recovery specialist, author, advocate, master hypnotherapist, master NLP practitioner, and empowerment & transformation coach, to name a few.  I have a passion for helping others, and helping make our communities safer. I have founded a 501 c3 nonprofit, HM3 Advocate, Inc. We provide a holistic approach to healing. Our Mission: HM3 Advocate is dedicated to bringing hope, healing, and transformation to victims and survivors, of domestic and sexual violence. We strive to end violence in our region, transforming our victims/survivors into "Angles". 
I love being outside in nature, I love being in the sun and getting my daily dose of vitamin D. I practice daily self care & self love by doing yoga, meditation, journaling, breath-work and dancing.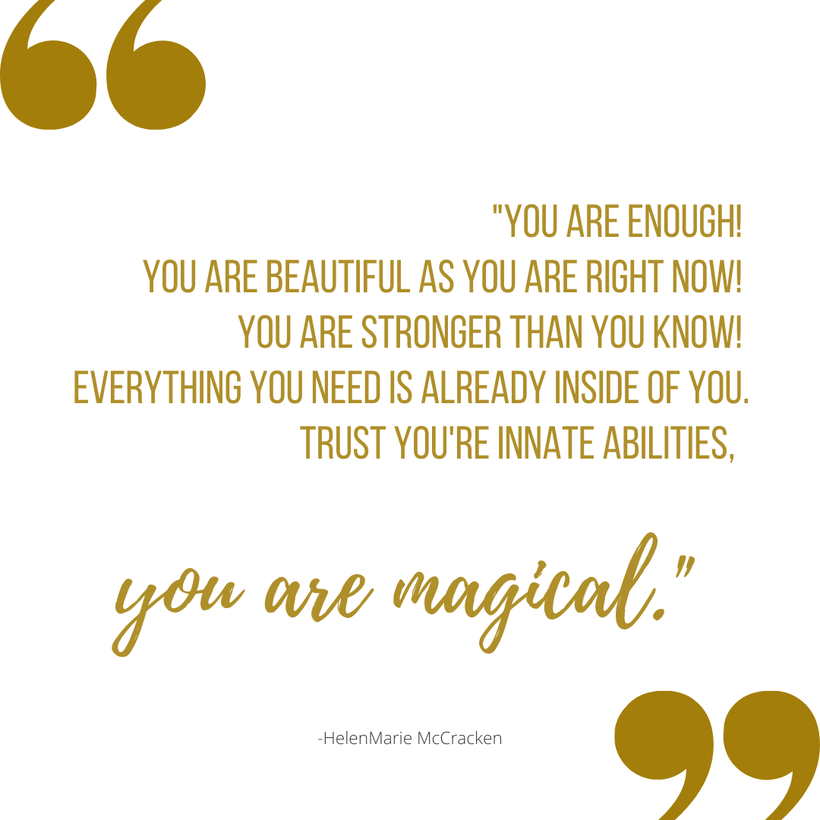 Jessica: What's Your Story?
HelenMarie: My reason for wanting to be a part of the Art of Her Project is to provide inspiration and hope for women who relate or have experienced traumas and abuse in their life. At no matter what age, you can start over and completely reinvent yourself and live your best life. For my first four decades of life, I was living in survival mode with Complex PTSD and didn't know it.
 My story is filled with complex and generational traumas. From my mom being abused while I was in her womb, to being born addicted to heroin to being sexually abused by one of my brothers starting at age 5 to teen domestic violence relationships to marrying a narcissistic domestic violence child abusing child pedophile to losing my Daddy to lung cancer and while pregnant to pre-term labor to raising children survivors of domestic and sexual abuse to losing my Mom to siblings fighting and dividing... a lot of trauma!
Jessica: Tell me about a specific experience as it surrounds your story.
HelenMarie: When I filed for an emergency Order of Protection and for a divorce, from my abusive ex-husband, it began a very long, hurtful and exhausting smear campaign against me. At the time, I didn't know what was worse, the cruel hurtful lies he was gaslighting about me or the fact that people who I knew (some family and friends) who were engaging in gossiping or spreading the things he was saying about me or us. This hit me HARD and I fell even harder.  I hit rock bottom and knew I had two choices. Stay there and basically rot or dig deep within myself, find my inner strength, rise and fight back.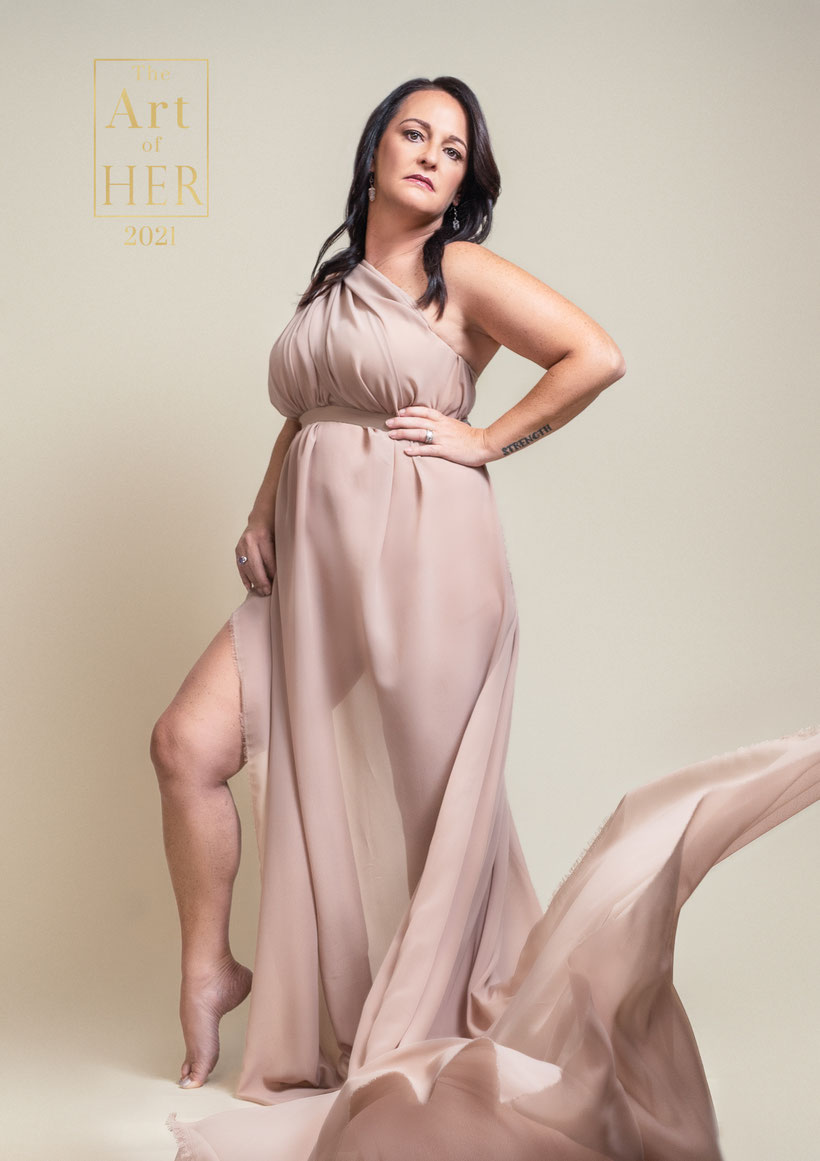 Jessica: What would you say you learned about yourself through out your experience? What about others?
HelenMarie: My kids are my why! I learned that I can do hard things! Love always wins. Everything is energy and to trust my gut about people. I have incredible strength, my voice is powerful, I have unshakeable faith. 
About others: People aren't always who they say they are. Other peoples opinion of me is none of my business!
Jessica: Do you feel being a woman had any significant bearing on your experience? 
HelenMarie: Yes. In his "corporate America boys club" he called me his stay at home crazy wife.
Jessica: How would you describe the difference in you, before and after your experience?
HelenMarie: Before I started my healing journey in 2012, I did not love myself. I was insecure having low self esteem and self confidence. Stuck in constant trauma blocks and patterns. Over the past 10+ years I have healed layer by layer of my subconscious mind where our traumas and inner child wounds are stored. Now I love myself completely and I am now the happiest I have ever been. I didn't know this level of happiness existed. I am grateful for my life and I love being me.
Jessica: What is the one piece of advice would you give your younger self?
HelenMarie: Always believe in myself and to trust my gut.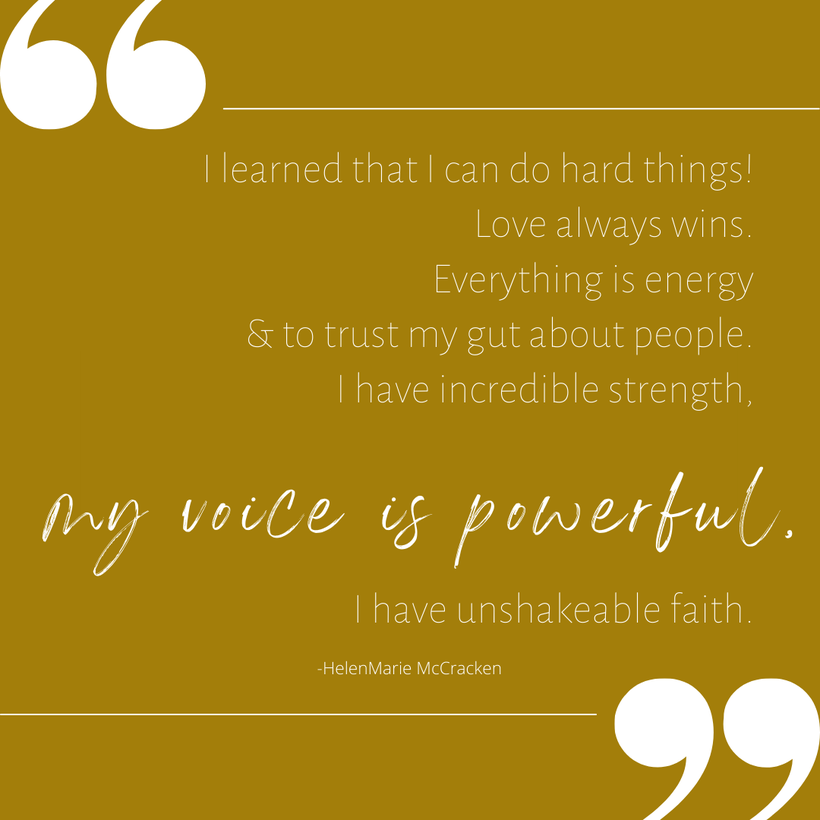 Jessica: What gets you up in the morning? What are your motivations?
HelenMarie: I wake up every morning with the mindset that, " today is going to be the best day ever"! I love my morning routines and rituals. Everyday I try to be 1% better then I was the day before.  Being with my family and serving and helping as many people as possible on the daily. Serving others is what sets my soul on fire. Tomorrow is not promised, live for today!
Jessica: It would be really interesting to hear about any ambitions you have for the future? 
HelenMarie: I am thinking about taking my magic to the online space. Creating different healing, coaching empowering programs for women. Using several different holistic and spiritual modalities. I believe that together we are stronger.
Jessica: What do you wish other women or young girls knew about themselves?
HelenMarie: You are enough! You are beautiful as you are right now! You are stronger than you know! Everything you need is already inside of you. Trust you're innate abilities, you are magical.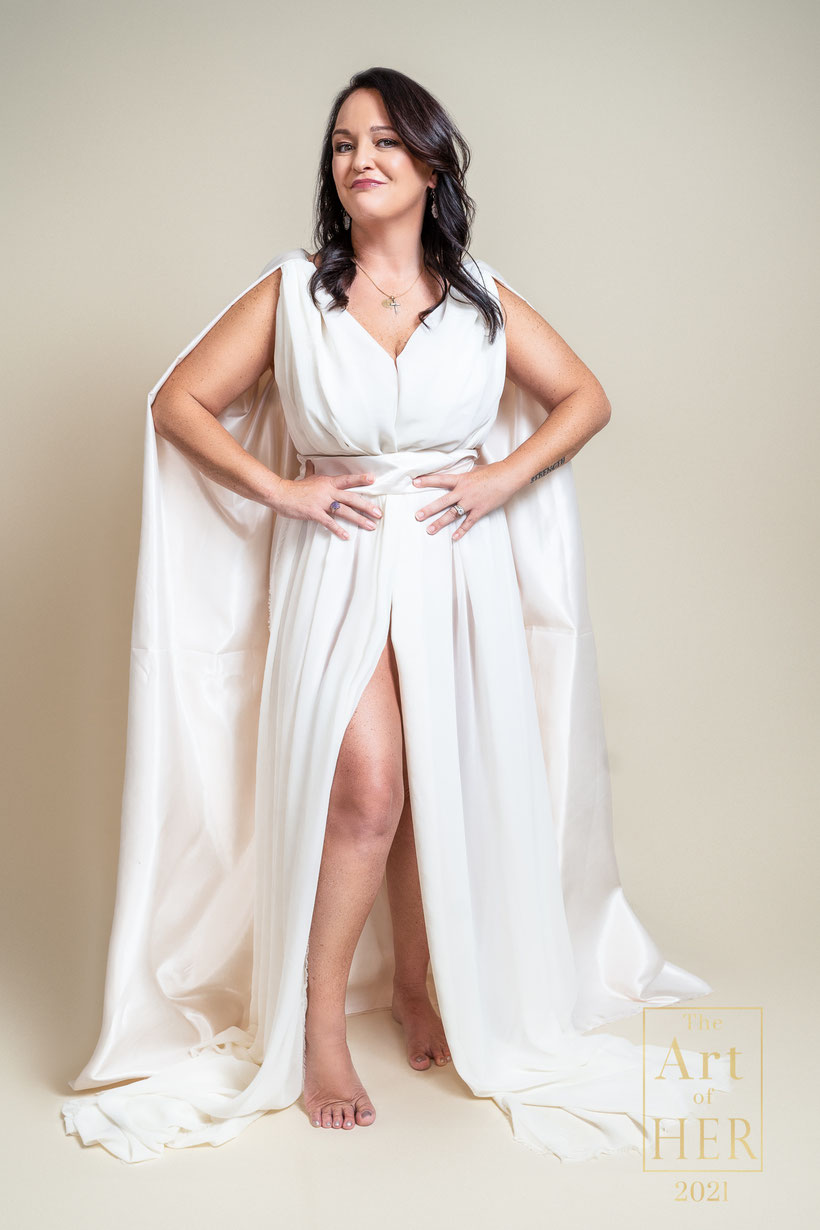 ---
Join us for The Art of Her Portrait Exhibition & Celebration event 
on March 26th, to support, connect and celebrate
these women and their stories.
Tickets on Sale Now! 
$32 at the door, $27 when purchased now!