I am genuinely so excited today.
Today we have a treat. Not only is it the FIRST in the next series of The Art of Her here in Tucson; It is also the day I get to share with you all about Alyssa.
Like many of us, Alyssa grew up in a world that told her who and what she needed to be. But more than just society standards we all face, she faced growing up in a religion that had very set standards on what you were to become, who you were supposed to be, and how you were to show up in this world. A life that gave her zero freedom to be herself and find her joy.
Not anymore. 
If there is one thing I see in the photo above and felt in the presence of Alyssa it was joy and freedom and excitement to take her life as her own.
If you are anything like me, you are going to read through Alyssa's incredible words and you are going to keep saying to yourself "YES GIRL! That's the stuff". Some of this, when it speaks to you, I encourage to write it on a sticky note and put it on your mirror, and let Alyssa's words speak to you on the daily.
This is The Art of Alyssa.
This is The Art of Her.
---
Interview with Alyssa
Jessica: Let's start by telling me who you are? Where are you from? What do you do? Tell me about You, The Woman.
Alyssa: My name is Alyssa.
I am the product of every circumstance, event, and decision that led me the the space and time that I now inhabit. I live a continuous cycle of choosing and shaping my future, learning from it, and becoming a new version of me. Because now I've taken control of my circumstances. I've made the decision to live the life I choose. 
But that wasn't always the case.
I grew up in a highly demanding religion. I was taught that, as a woman, my one real purpose was to be a mother. Nothing else in this life compared with the importance of that truth, and nothing else in my life should interfere. It was never a decision. It was, in every sense, my destiny. To get married, have babies, and stay at home to raise them. That was why I existed.
And that's what I did. 
So here I am now. I am 32 years old. I got married at age 20. At 21 I spent my first wedding anniversary in the hospital recovering from the birth of my first child. And I had another. And another. But far from experiencing the "joy in my posterity" that I was always promised, I was miserable.
Jessica: What's Your Story? Tell me about the significant event or the collection of events, that you went through or the reason behind what you will be part of the Art of Her Project for.
Alyssa: The "event" that led me to where I am today came in two parts.
1st, realizing that I could never feel fulfilled without something to live for outside domestic duties. Changing diapers, washing dishes, carpooling--that wasn't enough.
2nd, realizing that if there is a God, he wouldn't want me tied down to a life in which I felt unhappy and stuck. He would want me to build a life that I enjoyed living. But more significantly, I realized...I no longer cared. I no longer care if there is or isn't a God watching and judging everything I do. What I know is that I exist. Right here. Right now. This life is mine. And I'm going to make it whatever I want.  
So I started going to school for a masters degree in Systems Engineering.
Jessica: Tell me about a specific experience as it surrounds your story of what you had to endure or work through as you pushed to rise?
Alyssa: Where to begin?! There are SO many challenges I've faced in accomplishing this feat. I think one of the biggest things I had to work through (and continue working through still) is imposter syndrome.  
I'm working on undoing 30 years of believing at some level that women aren't as good at math and science, or anything tech related, or don't belong in the field. Believing that my brain is less equipped to perform these tasks. I have to work extra hard to prove to myself that I belong. There are so many times I caught myself mid-semester feeling guilty for tricking everybody into believing I was a good student, and feeling like I'd somehow lied to myself and everybody around me to get where I was.  
As a child I was taught that men and women are completely different from each other. That men have one set of god-given skills, and women have a different set. I "knew" that god created women with the skills they needed to be loving, nurturing care-providers. Whether it was explicitly taught that women weren't smart enough to have certain careers, I can't say for sure. But I definitely believed it.  
It was my husband who helped me begin to unravel that damning tapestry of lies I told myself. From the very beginning of our relationship, he's been nothing but supportive and encouraging, and always told me that I'm smart enough to do anything I want. After YEARS of him telling me, I finally believed it enough to try.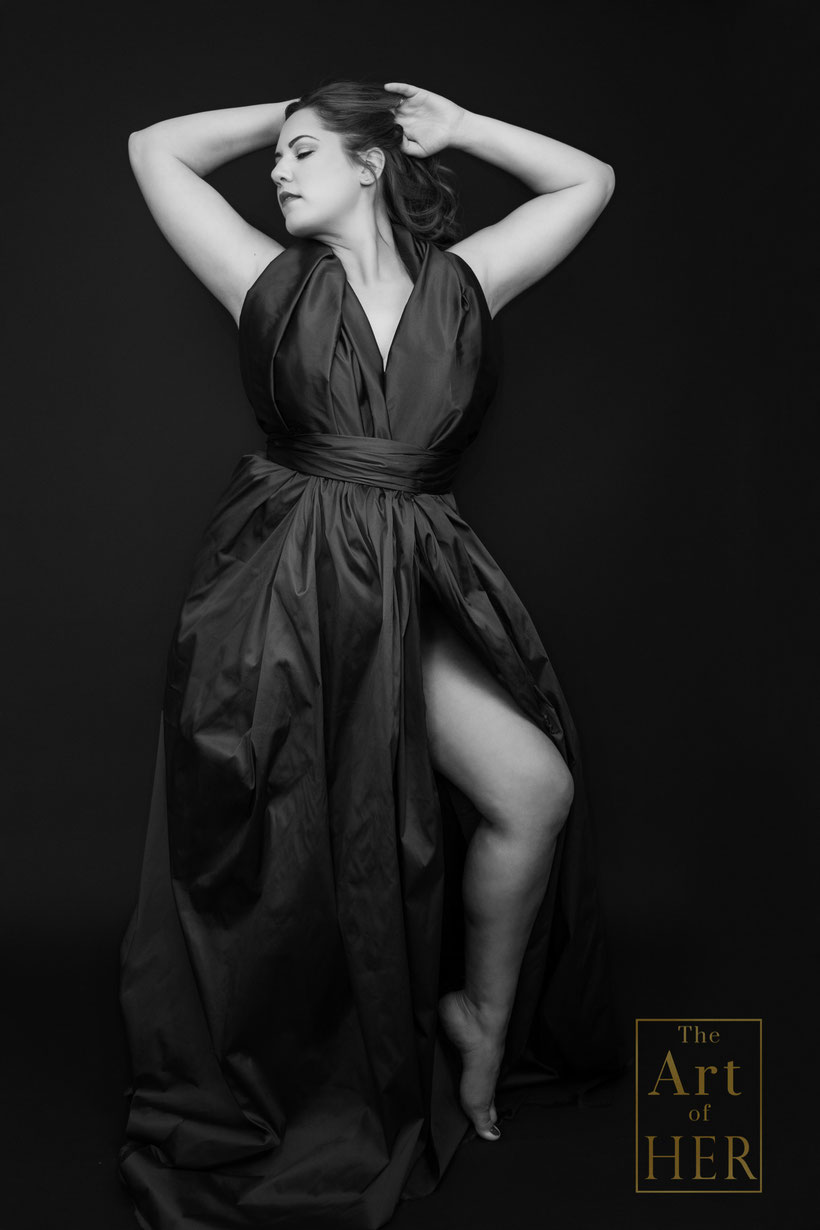 Jessica: Do you feel being a woman had any significant bearing on this event? How so?
Alyssa: Being a woman has EVERYTHING to do with my story. I was told that being a woman was the one single most significant part of my eternal identity, and that nothing else in life mattered as much as how I embraced my womanhood. And that was meant in the most traditional sense.
Additionally...  
I saw a statistic somewhere about girls around fifth grade, about ten years old, suddenly drop drastically behind boys in their interest in math and science. A study found that it's around this age that teachers and other mentors tend to encourage STEM to boys and girls in a lopsided manner, leaving girls behind.
I definitely experienced that in school, and it only served to reinforce my already ingrained beliefs about my identity as a girl and what it meant for my aspirations.  
In tenth grade, I was in an AP Biology class, and I loved it! I remember telling my teacher that if I was smarter I would go into biology in college. She looked at me puzzled and said something along the lines of "you're smart enough." But already, I'd received the opposite message for too long. I disregarded what she said. It was the first time I'd ever received any words of encouragement on the matter, and the last time until after I completed my bachelors' degree in sociology (because no math was required). The next time anybody said I was smart enough was when my husband began telling me.
Jessica: What is the one piece of advice would you give your younger self?
Alyssa: I wish I could tell 10 year old me to advocate for herself. To ask to be admitted into the advanced math class.  
I wish I could tell 18 year old me that it's ok if things are hard, that doesn't mean I can't do them. And that I should follow my passions, and explore a degree in something I was really interested in-- maybe biology or biotech.  
I wish I could tell 20 year old me to just hold off for a minute on getting married and starting a family. That's it's ok to focus on growing as an individual before rushing into having babies. That motherhood is not my only purpose for existing. That I'm allowed to have ambition and aspirations.  
I can't go back and tell younger me any of those things. But I try to believe them now--that I have permission to advocate for myself, to have and follow passions, and that I am more than motherhood.
I exist as a complete and complicated fully individual human.
Jessica: How would you describe the difference in you, before and after the event? How did it change you?
Alyssa: I was the absolute rule-follower, true-believer, fit the mold kind of religious girl. I was taught to shine with the countenance of Christ. To have a prayer in my heart always. To be a witness of Christ at all times and in all things and in all places. To avoid anything about my visual appearance that might be distracting. That there are always good, better, and best things to do with our time, and to always do the best. And I did it all.  
I was taught that there are not only sins that we commit, but there are also sins of omission. That any time I failed to do something that I should have, that was a sin, and I needed to repent and change. That my goal in this life was to become perfect--but that's impossible. So it's ok so long as I'm at least trying. All day. Every day.  
And perfection meant becoming invisible. It meant disappearing as an individual to become only what the church taught me to be. It meant supporting my husband and volunteering at church and reading scriptures with my children. It meant that anything that didn't line up with what my church taught must be scrubbed away, chipped away, burned away (pick your metaphor) until there was nothing left but a window to godliness. That my job was to glorify god.  I wasn't allowed to have pride, desires, individuality-- those things distracted from the true meaning of life. I was meant to be invisible.  
And I did it all.  
And it was crushing me.  
I now wear my whole self with confidence. I speak up for myself. I wear what I want. I make my own choices about what I want my life to look like. I'm no longer attempting to disappear. I still wonder sometimes who exactly I want my Self to become. But I can choose anything now! It's entirely up to me.  
I feel powerful. I feel victorious. I feel strong.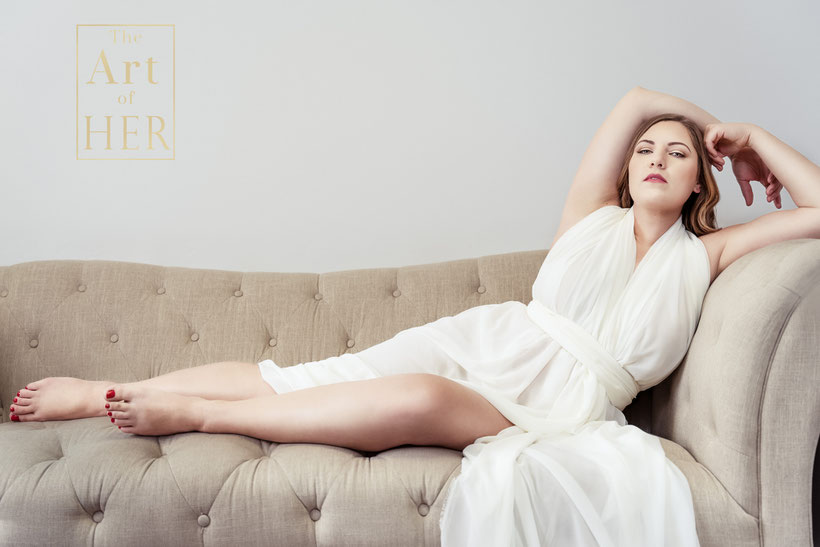 Jessica: Have your values changed since the event? What do you value now?
Alyssa: Before, my values were dictated for me. Nothing else in life was so valuable as my commitment to God and to motherhood.
I now value the life I live. I value happiness. I value my own strength. I value me.
Jessica: What would you say has helped you along your healing journey?
Alyssa: My husband has been with me through every step of this crazy and long journey. He helped me believe in myself. He helped me believe in a future where I was allowed to be ... me.
Jessica: What is your story of now? 
Alyssa: I am amazing! I am strong! As I write this, I am awaiting my graduation ceremony. I did it. I found a life that looked worthwhile, and I pushed and worked and studied and cried and fought and I made it! I made it through school (possibly with a 4.0? I'll find out tomorrow), and I've accepted a job offer. I'm going to be working full-time as an engineer. But more than that, I feel the freedom to exist unapologetically.
Jessica: Are there any myths you would like to bust about growing up as a female? If so, can you tell us about them?
Alyssa: We aren't inherently ANYTHING more or less than little boys in school. It's all learned. The way we behave in class, the way we interact with friends, and yes, the things we choose to study--they aren't because we were BORN as girls. It's because we're being RAISED as girls.
Jessica: What do you wish other women or young girls knew about themselves?
Alyssa: YOU CAN DO IT!  
I don't care what it is, or who does or doesn't believe you, or even what you believe of yourself. I believe in every young girl and woman. We are strong. We are capable. We are amazing. We can do anything! Just allow yourself.
Jessica: Anything else you would like to add?
Alyssa: Somebody once said they were taught to be pure and clean so they can be a window that reveals Christ. One object lesson frequently taught us that we were like Michael Angelo's David...existing in the marble, waiting to be revealed through chipping away the excess. Sometimes we were taught from the bible about the refiner's fire--that God is watching us in the flames, burning out the impurities.  
Whatever the lesson, the message is the same. There's too much of you. Whittle it down. Be less. Fix yourself. Become invisible.  
I now choose to love all of me. There is no such thing as perfect. Just like there's no perfect color, or perfect food, or perfect anything! There's no such thing as a perfect human being, because we are all glorious and beautiful and unique and complex and flavorful and wonderful in our individuality.
I am allowed to be wholly ME!
---
We have launched the next series of The Art of Her! If you would like to be part of it and share your story, find out more HERE>>
You can also read more stories from last year HERE>>
---
Creation credits

Photography: Jessica Korff | Fleur de Lea Photography 

Makeup: Renee Rodriguez | Radiate with Renee J

Dresses built and styled in studio.