The end of September is upon us! And we only have a few more of these incredible ladies to share with you! 

Laila was nominated by a recent REfashiond Icon and are a few things she said about her:
"Dr Laila Hishaw is a powerhouse! This woman truly embodies the term superwoman in so many ways...Of course I am biased because my children grew up in her dental chair. But there is no question that she is the best pediatric dentist in town. She was recently inducted as a Fellow of the International College of Dentists (ICD) ! This preeminent honor society is built on the pillars that are the same values she holds as she serves her patients and her community: •INTEGRITY•LEADERSHIP•SERVICE...Your 2022 Refashioned Magazine featuring Tucson business women will NOT be complete without her being featured."
Laila owns a thriving practice she is passionate about, a non profit that is making a difference and is even an author of an amazon best seller!
I was so thrilled when I saw this acceptance come through, I have had an incredible time getting to know this amazing woman, I even got to meet her mom and can see where some of her powerhouse must have began cultivating! and I am so thrilled to bring her to you!
---
Interview with Laila Hishaw
Jessica: What does RED symbolize for you?
Laila: Red has always been my favorite color since I was a young girl.  I remember my red and white room with little hearts on my bedding and matching wallpaper that my mother ordered from the JC Penny catalog. Red symbolized love and comfort to me.  It was the selfless love of my mother that shaped me into the strong woman I am today.  As I have grown, red has been a color that elicits feelings of confidence and power.  When I put on a bold red dress, accessorize in ruby red or just put on my favorite cherry red lipstick,  I feel unstoppable and can command any room.  Whether I'm sharing my vision in the boardroom, presenting on topics in dentistry in the conference room, or dancing away in the ballroom, I am my boldest self in red.
Jessica: What does Success REfashiond Mean to you? 
Laila: Success REfashiond means that we can define for ourselves what success looks like and design a life that brings us true joy.  As the product of an African-American, single-parent home, I was taught security and financial stability came from working harder and sacrificing more than anyone else. My mother taught me that, as a woman of color, I'd have to work twice as hard as everyone else. With this work ethic, I have found great success as a pediatric dentist and business owner.  I measured success by the fullness of my schedule and the size of my dental practice which led to exhaustion and overwhelm. It took a lot of silent reflection and prayer before I could hear what was in my heart–I had to make a change.  Today, I have REfashond my success which is now measured in time and joy.  I make sure that I have more time for things I am passionate about and say no to the things that don't serve me.  I am also living my life on my terms and not the narrative set by others.  When we do that, we can truly live authentically!
Jessica: Tell us about you
Laila: I truly feel like I'm the luckiest woman on the planet.  I have been married to the love of my life for 20 years and we are the parents to three bright, kind, and gracious children, one of which will be leaving for college this fall. I am also very close to my mother and two sisters who moved from Kansas City to Phoenix to raise our families closer together.  My sisterhood of friends is also a huge part of my life.  I cultivate these relationships because they keep me both grounded and uplifted.  My self-care involves spending quiet time in prayer and reflection, yoga, and regular messages–dentistry is hard on the back!  I love our big family gatherings around any and every holiday with great food and storytelling.  My family loves to travel and explore new restaurants, but I find true joy when I am relaxing at home with my husband, kids, and our furry rescues, watching our favorite series on television or cheering on our home team, the Kansas City Chiefs–now there you'll see a lot of red!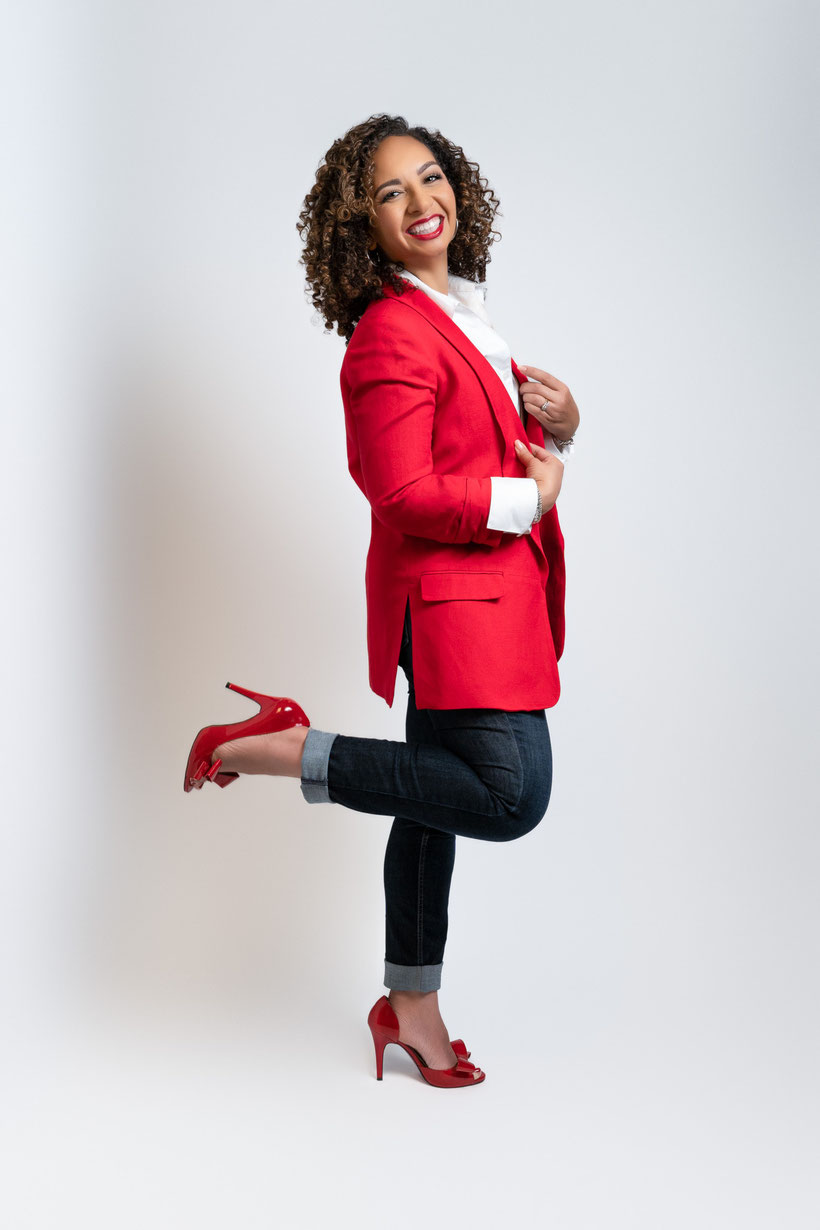 Jessica: Tell us about what you do. 
Laila: I am a board-certified pediatric dentist and have been practicing in Tucson, Arizona for 20 years.  Pediatric dentists are the "pediatricians of dentistry" with a minimum of 2 additional years of training after dental school to specialize in the oral health care needs of infants to late teens, and those with special health care needs.  Although I love preventing disease and relieving children of pain, what I love even more are the kids behind the smiles. I find pride in being a role model to many of them, especially those who see me in them as a woman of color.  I encourage them that they can be whatever they want in life, but always end with, " I think they would be a great dentist one day!"  I love planting seeds of hope in the lives of others and nurturing them towards their greatest potential.  I get to do this through my nonprofit, Diversity In Dentistry Mentorships, Inc.  Our mission is to strengthen the diversity pathway from middle school to dental school through mentoring, educational and hands-on programming, and scholarships to youth and pre-dental students from African-American/Black, Latinx, and Native American backgrounds.  
Jessica: Why is the work you do so important? 
Laila: Not long ago, I came across an alarming statistic from the American Dental Association's  Health Policy Institute that only 3.8% of all dentists in the U.S. are Black, only 5.2% are Hispanic, and a mere 1.1% are American Indians, Alaska Natives, or Pacific Islanders. Shocked that these numbers had not improved since I graduated dental school 20 years, 1 of only 4 Black students in our class of 80. I knew I had to do something to change these dismal numbers. When the racial diversity of the dental workforce does not mirror that of the U.S. population, it is a problem because studies have shown a lack of diversity in medicine leads to poor cultural competency or understanding amongst health care providers. Lack of cultural competence leads to ineffective communication, and bias, and ultimately results in inequity in the delivery of healthcare including oral health to minorities ultimately leading to poor health outcomes.  Increasing the diversity in dentistry will positively impact both the lives of the dentists and the communities they serve, improving the overall delivery of equitable oral health care to everyone.
My work as a pediatric dentist is important because oral health is linked to a child's overall health.  The sooner children begin getting regular dental checkups, the healthier their mouths will stay throughout their lives. Early checkups help prevent cavities and tooth decay, which can lead to pain, trouble concentrating, and other medical issues. Kids with healthy teeth chew food easily, learn to speak clearly, and smile with confidence.
Jessica: What's a common myth about your industry or business? and can you debunk it?  

Laila: One of the most common myths I hear in my pediatric dental practice is that baby teeth are just going to fall out and it doesn't matter if they get cavities.  Parents and caregivers are shocked when I tell them that the baby's molars are not replaced by their permanent teeth until age 10-12 years.  If they get a cavity now and it goes untreated, it will continue to grow and infect the nerve of the tooth.  This can lead to pain, infection, and in extreme situations death.  Dentistry does not have to be painful or expensive if we see a child by their first birthday to educate parents and caregivers on proper oral hygiene and nutritional counseling.  Did you know cheesy crackers and gummy vitamins are my #1 culprit of cavities in my practice?  As a mother and dentist, I understand the science behind a healthy smile but also empathize with a parent's struggle of brushing their toddler's teeth and the challenges of finding healthy snacks for picky eaters! That's why I decided to write Cavity-Free Kids: How to Care For Your Kids' Teeth From Birth Through Their Teenage Years to serve as a complete and practical dental guide for parents and caregivers.  Just as each kid is different, how one approaches dental care varies as well. My book answers the questions that arise in deciding how to best care for your child's teeth.  I am proud to share that it is an Amazon Bestseller and available online at Barnes & Noble, Amazon, or TheMommyDentist.com.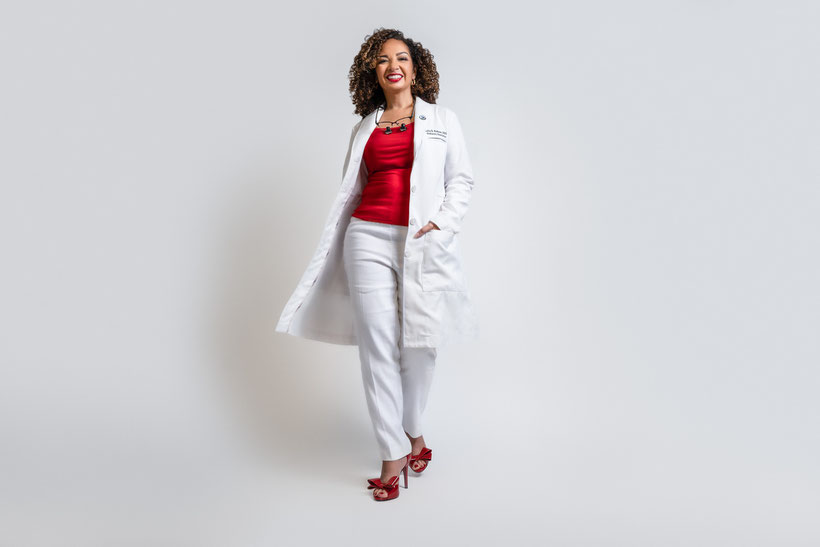 Jessica: Do you think being a woman impacts any part of what you do differently than it might otherwise? If so, how?  
Laila: Being a woman and especially being a mother has impacted my work as a pediatric dentist.  It may seem crazy for an infant to see a dentist but I have found such satisfaction in helping mothers and newborns bond and help them thrive.  How does a dentist do that?  I am one of the few pediatric dentists in Tucson that perform lip and tongue tie releases on newborns with a laser to aid in improving their latch.  Seeing a mother's relief when their infant can latch on without pain and improve their intake of milk immediately after the procedure is the best feeling in the world.  Now their child can thrive and nursing can continue until both mother and child are ready to stop.  I have even flown to Los Angeles with my portable laser in tow (that was an interesting conversation at the security checkpoint) to release a severe tongue tie on my baby nephew, Julien.  His male pediatrician told my sister there was nothing she could do to improve her milk supply or his latch.  This was nonsense!  I quickly released his tongue tie on his changing table with mom holding him and he was able to nurse right away with immediate improvement!  I can't even count the number of times mothers have shared the same experience with their child's pediatrician and wished they were referred earlier.
Jessica: Do you feel like your industry is male-dominant? If so, has there been improvement in this area in recent years? why?  
Laila: The truth is that dentistry has long been a male-dominated profession. According to the American Dental Association, as of 2020, 65 percent of dentists working in the United States were male. However, over the last two decades, there has been a paradigm shift in women entering the dental workforce.  Latest statistics revealed that 60% of dentists under the age of 44 years are women and more than half of dental students are now female.  As more men are retiring from the profession, more women are entering.  I feel dentistry is an attractive profession for women because we are natural nurturers and this profession affords us the ability to design our work schedule for better home/work balance and the opportunity to be business owners as well.  
Jessica: What was a moment where you felt like you had to be brave? Something that was scary for you, but you got through it anyway?  
Laila: Within days of my 40th birthday, my friend, doctor, and fellow REfashiond Icon, Dr. Arianna Sholes-Douglas, urged me to get my mammogram.  Weeks later, I was diagnosed with breast cancer. My brain couldn't process it, and I convinced myself it wasn't "real" cancer. My oncologist assured me it was.  I worried about so much during that time–how I would tell my young children, what about my team, who depended on me for their livelihoods, and finally, would my husband still be attracted to me after my double mastectomy?  As I reflect back on this pivotal time in my life, I see it was my family and friends who gave me the strength to be brave.  Their love, encouragement, and support drowned out my fear.  Being sick was the catalyst that ultimately led me to reevaluate my life.  Before cancer,  I measured success by the fullness of my schedule and the size of my dental practice. It took a lot of silent reflection and conversations with God before I could hear what was in my heart.  
I realized keeping everyone around me happy wasn't the way to my happiness. I was more than a dentist, a mom, and a wife and I was finally trusting my authentic voice and finding joy.  My prayers were answered and I am sharing this story with you 9 years later, healthy and whole, and on a mission to remind other high-achieving, busy women in healthcare to permit ourselves to heal through group coaching and my upcoming online course.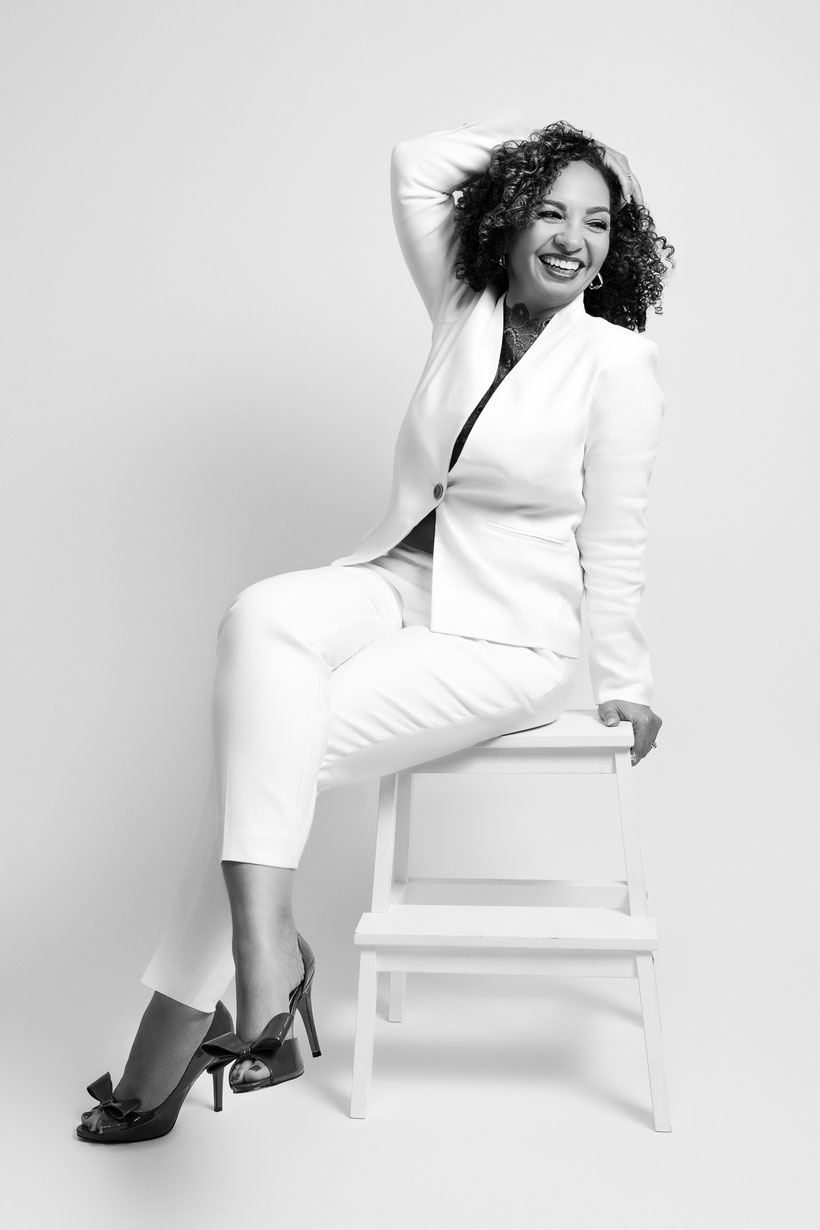 Jessica: What is your biggest accomplishment?  

Laila: I am proud of my many accomplishments and I'm finally learning not to push the goal post even further before truly celebrating my achievements.  Professionally, I would say my biggest accomplishment is being invited into Fellowships by my peers for my demonstration of integrity, leadership, and service to others.  Both the International and American College of Dentists are two of the oldest and most prestigious honorary dental societies in the world.  Fewer than 3% of dentists in the United States have been accepted into these Fellowships.   I am also proud that I have ignited a movement of mentorship in our profession through my nonprofit, Diversity In Dentistry Mentorships, Inc.  This legacy will continue to impact so many lives and it's humbling to have the support for it so early on.
Jessica: What is your favorite quote?

Laila: "What you seek is seeking you."--Rumi
Jessica: Do you have a favorite local restaurant? What's your favorite dish? Tell us about it!  

Laila: I am half Persian so I LOVE the Persian Room.  I promise you will love every item on the menu but my favorite is Ghormeh Sabzi, which reminds me of my father, whose spirit lives in me.  It is a gorgeous green, slow-simmered stew of braised lamb with cilantro, parsley, spinach, chives, and spring onions; tangy dried limes, which excites every single taste bud you have, giving the stew its uniquely Iranian flavor.
Jessica: What's Your hype song? What is the song you would walk out on stage to?... Is there a story there?  
Laila: Although I am a huge Whitney Houston fan, my best hype song is Beyoncé's "Run the World (Girls)".  Why?  Because we do!
Jessica: If you could have one superpower what would it be?

Laila: I wish I could teleport especially when I am having to schlep my kids all over town for activities, competitions, and performances.  So much of my life is spent in the car--this would make life so much easier.
Jessica: Tell us about your awards, accolades, and notable mentions!
Laila: Tucson Lifestyle Magazines Top Pediatric Dentist consecutively 2011-present
Arizona Daily Star Reader's Choice Winner Pediatric Dental Practice 2020
Amazon Best-Selling Author, CAVITY FREE KIDS:  How to Care for Your Kids' Teeth from Birth Through Their Teenage Years
Board Member, Delta Dental of Arizona, Arizona Dental Foundation, and Founder, Diversity In Dentistry Mentorships, Inc.
Incisal Edge Magazine, Rising Influencer in Dentistry
---
---