When I first talked to Alyssa's mom over the phone, you could hear the pride in her voice for her daughter. You could also hear the exasperation for how often Alyssa's age would stop her from being able to make the difference she strived to make. 
Sometimes we forget that there are young people in our community who also want to be up to big things, they want to make an impact and a difference and use their voice to create change, but are facing the roadblocks of being young and not being taken seriously at every turn. 
It's a curious thing, societal expectations. They dictate if you're too old, too fat, too thin, too short, too tall, too outside the perfect box of beauty, and in Alyssa's case, too young. Who is in charge of that anyway? Who is the "they" that seem to dictate these rules?
I am proud to be part of what I believe is a movement to see that change. To not just step out of the box, but also completely tear down its walls. That's what this project is about, it's about giving voice and power where it has been taken from us, it's about loving ourselves in the space where we may have been told we are not good enough. It's about changing the narrative and it's about taking our power back by telling our story.
This is The Art of Her.
This is The Art of Alyssa.
---
Jessica: Let's start by telling me who you are.
Alyssa: I am Alyssa Diaz. Although I was born in Twenty Nine Palms California and have lived in a few different states, Vail, Arizona is where I call home. I feel very close to "Home is Where the Heart Is." This year I will be a senior at Cienega High School. I am the Youth Ambassador the Tucson American Cancer Society. I work with a local cancer survivor/fighter who also owns her own business, Desert Camo Apparel. We are always creating new projects for her line that consists of sunscreen, leggings, and other skin protective products from the sun to promote skin cancer awareness. I volunteer for other organizations that have a focus on cancer prevention.
Jessica: What's Your Story?
Alyssa: I started #BELIEVEinaCUREforCANCER when I learned I have an 80% chance of getting breast cancer based on my own family genetics. My grandmother passed away from breast cancer and my aunt is a breast cancer survivor. I started my advocacy at only 13 years old and realized quickly that people were not taking my efforts seriously because I was so young. I still depended on my parents for everything and I couldn't even volunteer alone because I was too young.
Being young quickly felt like a handicap when I wanted nothing more that to advocate on behalf of people that could not and also to educate people on cancer prevention. I volunteered all the time, asked my parents for their help, told them I was serious about being a volunteer and building my voice, and when my school schedule would allow it and made to sure that I always showed up to the commitments that I would make.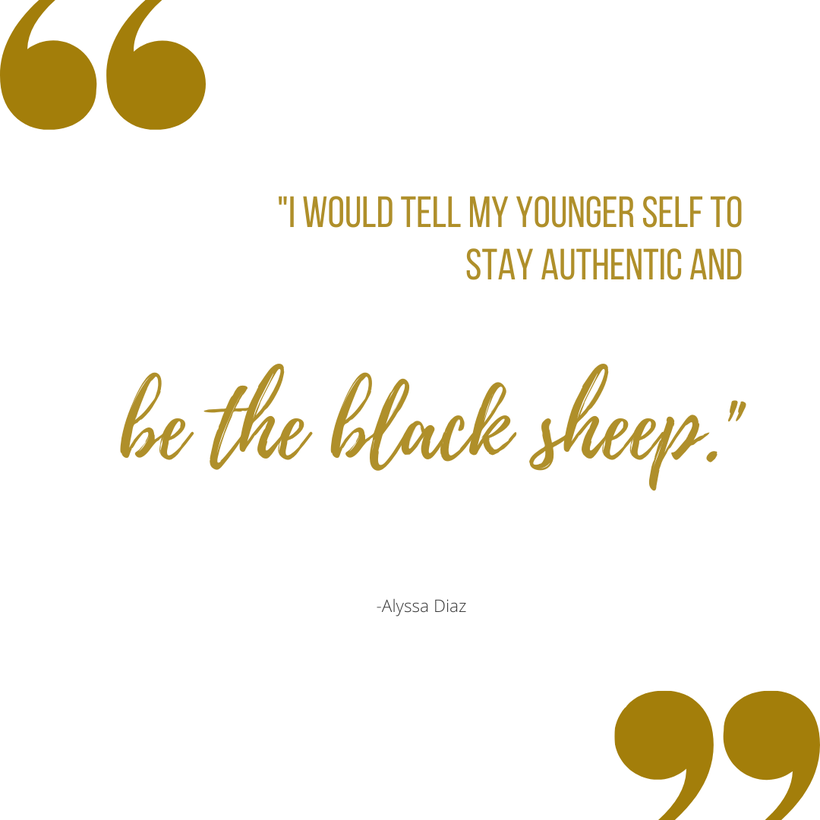 Jessica: Tell me about a specific experience as it surrounds your story.
Alyssa: Starting my platform at age 13, not many people took me seriously at such a young age. A lot of people also did not understand what exactly I was doing or what I stood for. Some events or positions I wanted I was too young for, or did not get for the simple fact I was too young and either had to be either 16 or at least 18. It was definitely a struggle, but it has lead me to build all the important relationships I have today. It has also allowed me to continue working and building my resume.
However, it was also the perfect opportunity to become a youth ambassador which I became for the American Cancer Society Board of Tucson. I helped plan many events so it would attract the youth including kids and teens and also promoting the events to them mostly through social media. One of the biggest events I help plan for the American Cancer Society in Tucson was "Making Strides for Breast Cancer" under Alexis Cassidy and Denis Courneyer, I took every opportunity to share the event through all my social media channels. While some argue all the reasons that facebook is and can be a negative force, I think it is vital for success of so many things. In my case, FB and Instagram grew my voice, my platform, and my goals for advocating for the MSBC event. The event brought out crowds of support for loved loves and so much love for their fighters and survivors. The volunteer network grew to include the Salpointe Pom line, local high school clubs and local teen musician groups.
Jessica: What surprised you about yourself (or may surprise others) in those moments?
Alyssa: One thing that surprises others is that they often ask me to my face, why I am there. When I first started volunteering I would tear up in memory of my Grandmother and I couldn't find the words, and my Mom would help me answer. Now, I can speak about my Grandmother from a place of love and share her memory and my why with courage and pride.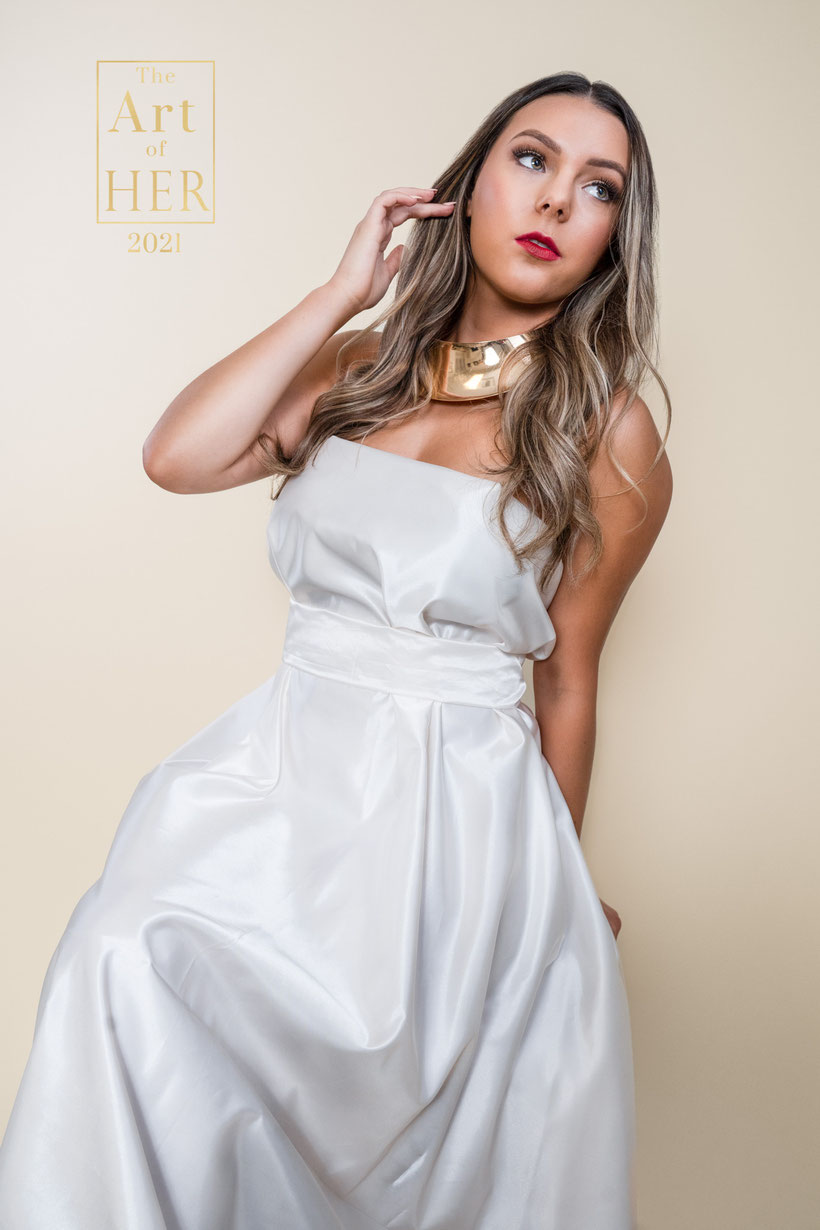 Jessica: What would you say you learned about yourself or others during or since the start of your journey?
Alyssa: I started my platform #BELIEVEinaCUREforCANCER when I was 13, and going on 17 there have been so many learning blocks in my path. I have learned that a whole community of people can come together for one single cause, for one single person and all ignited by love and passion for that cause. Most people are willing to walk the extra mile and then some, I know I am.
Jessica: Have your values changed since the start of your journey? What do you value now?
Alyssa: As I have grown as a person, my values have slightly changed, but most of my priorities and goals remain the same. I was younger and more immature than I am today but you could still say that I am young and immature in ways. No negatively intended in understanding that while we grow through all that we go through, we are all still growing. I know that because of my parents. My parents have taught me to keep my eyes open, and I still close them sometimes. My parents have taught me to listen, and I still can't hear sometimes. I value my parents, and I value my family.
Jessica: What is the one piece of advice would you give your younger self?
Alyssa: I would tell my younger self to stay authentic and be the black sheep. Sometimes, I would change myself a little bit to fit in whether it was clothes or even personality. Moving across the U.S., people are just going to be different because of weather, slang, etc. and so will the clothes and what people do to hangout. While I mostly stayed myself, there were parts of me I changed because I thought I would be more likable that way, and even parts I hid of myself for the fear of being judged. I was already seen as the new kid so I wanted to blend in as much as I could to not get any more attention than I already did. Telling my younger self that it's okay to be different and that it does not matter what other people think of you.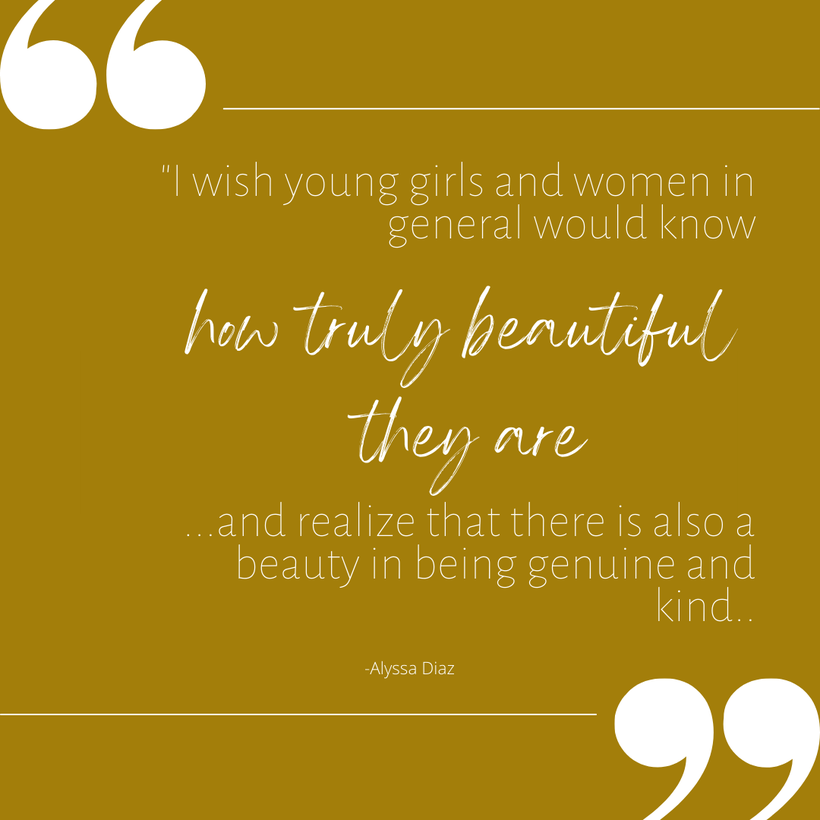 Jessica: What would you say has helped you along your healing journey?
Alyssa: Honestly, having a good support system such as my family has healed me in every struggle. Moving around a lot as a kid could be hard at times, but it also made me learn that home was not a place it was people.
Wherever my family is, is where my home is.
And usually when people hear "heal" they think of being there for someone or letting them cry on your shoulder etc. And while that might have happened occasionally, my family just being themselves could make me feel better. Whether it's my brother and sister arguing over something petty, or one of us making fun of the other, or my dog throwing the ball at us with his mouth so we will play with him, my family never fails to make me laugh. Especially because we are a bigger family, there is 5 of us (6 including our dog, Judge), and we all have our busy schedules, the time we all collectively spend together is precious because, it truly is the little things.
Jessica: What is your story of now?
Alyssa: I am the current reigning, Royal International Miss Arizona Teen 2021! I am so excited to be competing for the title of Royal International Miss Teen 2021 at the International competitions 10-17, 2021 in Orlando, FL. I am eager to share volunteerism, service, sisterhood and so much more on an international level. I have so much to offer and I hope that I earn that opportunity!
Jessica: How would you like people to describe you or see you?
Alyssa: When people hear the name, "Alyssa Diaz" I want them to think of a girl that is genuine and  they could count on to tell anything or simply be there for them. A girl they can never stop smiling or laughing around. And while she is easygoing, she is quick to defend something she believes in, and a girl you can simply not walk right over. She is an ambitious girl, not with a dream, but many dreams!
Jessica: It would be really interesting to hear about any ambitions you have for the future?
Alyssa: In the future, I would love to be a psychologist for the VA. I have always wanted to be a doctor of some sort and even wanted to be a pediatric surgeon until I took a psychology class which sparked my interest to be a psychologist. I would also love to travel to many different countries like Spain, Italy, and a few others to experience all different walks of life and their culture, music, and food (mainly the food though because what's not to love). Modeling in New York and LA would also be living a dream.
Jessica: What do you wish other women or young girls knew about themselves?
Alyssa: I wish young girls and women in general would know how truly beautiful they are and it really is from within, too. Especially with social media and photoshop it is very easy to compare yourself to someone who is all dressed up, makeup, edited while you might be with no makeup and sweatpants on and you're comparing that version of yourself to what is on social media. These women and young girls need to realize that there is also a beauty in being genuine and kind.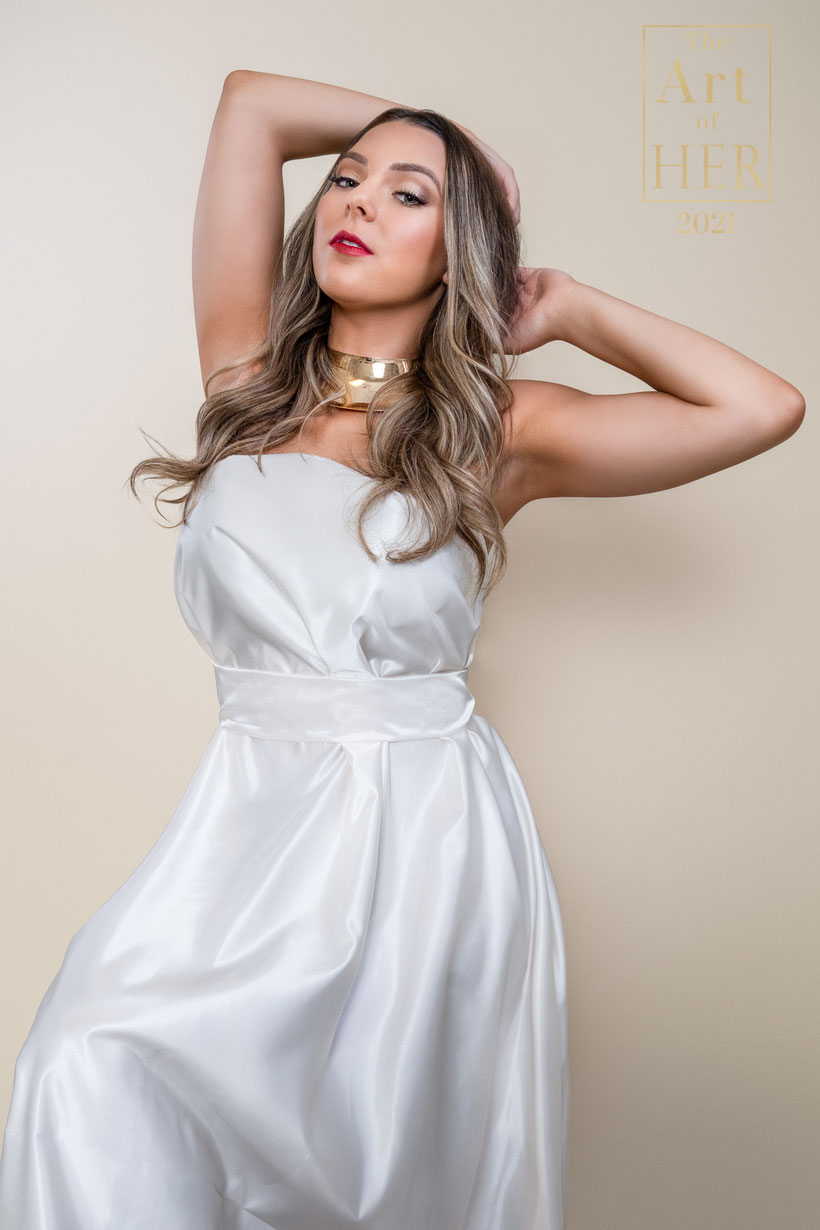 ---
---
Join us for
The Art of Her Portrait Exhibition and Celebration event on March 26th,
to support, connect and celebrate these women and their stories.
Tickets on Sale Now!