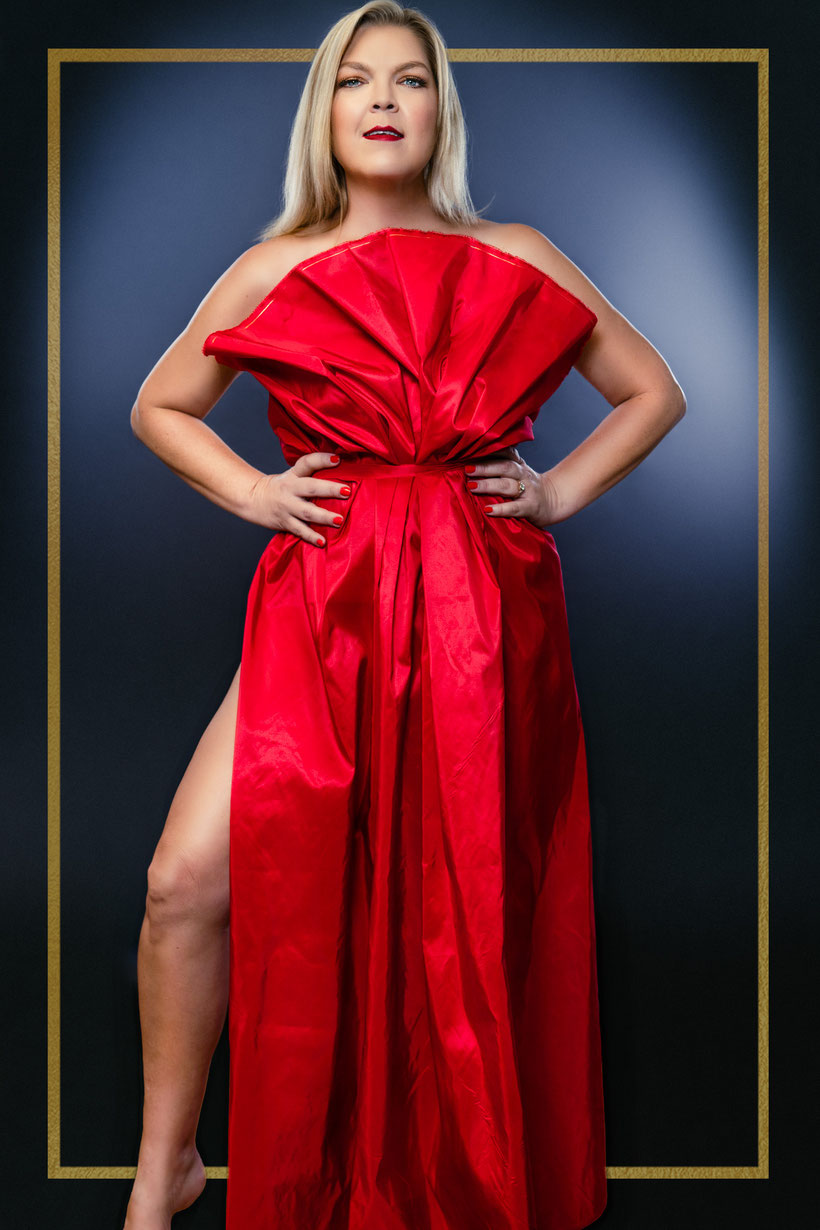 Red. Its something you see A LOT of in our other projects, such as REfashiond Magazine. But its used a little less in our Art of Her. 
I'm not sure why. Red encompasses strength, boldness, passion. And its one of Errin's favorites... so we definitely knew we had to use it! Errin is self described as strong minded and high energy... and I can't think of a better to color to represent her!
If you know her, you know that she is pretty amazing energy to be around. Her drive, leadership and connectiveness to anyone she meets is apparent to everyone around her. 
And her story is one of strength and determination. 
This is The Art of Errin.
---
Jessica: Let's start by telling me who you are? Where are you from? What do you do? Tell me about You, The Woman.
Errin: My name is Errin Mendibles and I'm a 6 sigma MAVERICK, according to my personality index. I'm a strong minded, high energy individual that seeks to lead and have an impact in my community that I hold near and dear to my heart. 
I was born and raised here in Tucson. I went to Amphi high school where I met my husband. I was involved in sports and lettered in softball and soccer. I loved going to St Andrews for youth group every week and went on to be the youth governor of AZ as well as being the recipient for the HOBY Leadership award. I left Tucson to attend NAU in Flagstaff and while I was sad to not be a Wildcat I wouldn't have changed it. I loved being in Flagstaff. I was able to see the different seasons for the first time in my life. The leaves changing, the snow falling and the crisp air were all highlights that I loved having for a college experience. My son was born in Flagstaff which makes me feel like I will always have a piece of me there.
Jessica: What's Your Story?
Errin: Well, at the age of 14 I was diagnosed with type 1 diabetes. There was no history of type one in my family so it was truly shocking to us all. I went into high school looking at myself as so different. I had to give myself multiple shots throughout the day as well as test my blood sugar. High school is a tough time without having a reason to be looked at. 
When I turned 16 I was told I had endometriosis and that I would likely never have children. It was nice to finally have a reason why my cramps were so painful but to hear that I would never have children was mind boggling to me. At the age of 19 I had my first surgery for endometriosis and over the next 11 years I would have 27 surgeries for endometriosis.
At the age of 20 I delivered my son.
I found out I was pregnant with him when I was 25 weeks and would then go to deliver him 9 weeks early. He was the biggest surprise ever.
I would later go onto to be the first recipient of a pain pump that was inserted into my stomach and wrapped around to my spine to administer medicine so I was no longer needing to take the heavy doses of oral pain medicine. 
I've had two other very significant life experiences but I am just not ready to share them, publicly.  Not yet.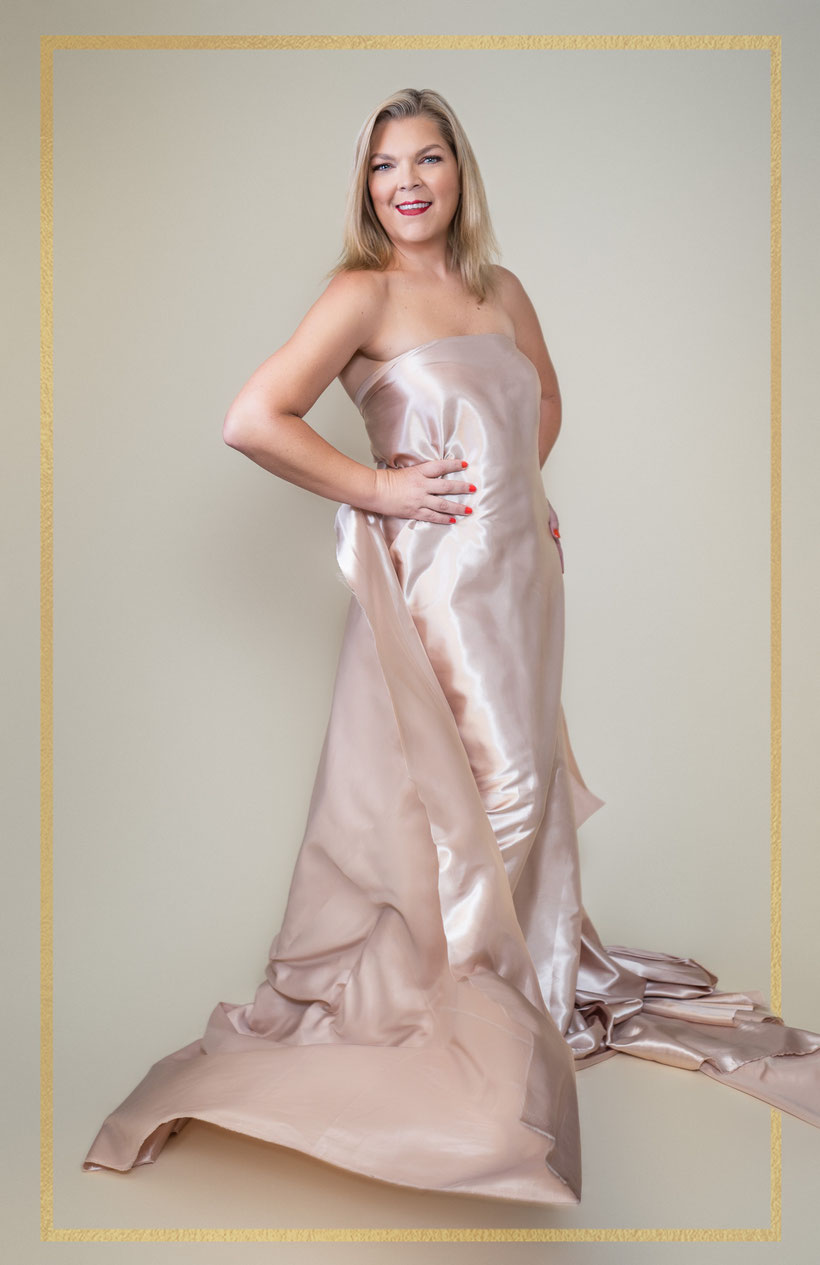 Jessica: What surprised you about yourself most as it surrounds this experience for you?
Errin: I believe what has truly surprised me about my grit and determination through all of this is that I haven't let anything break me. I have had to get up, day in and day out and sell. Sell the company that I owned, sell the different products that I have worked to promote and then ultimately sell me on people. I have always had the ability to talk to people but once I got out of teaching and into marketing I had to learn how to network with people. I had to learn that there really are people who are very good at networking and other who are not. I really thrive in a networking environment but I had to teach myself how to do this.
I learned, despite all the things that were trying to break me down I rose up. I became a better version of myself.
Jessica: What surprised you about others as it is connected to your situation?
Errin: What surprised me is who has continued to be here for me. I have a VERY small friend group. I have maybe 4 people that I feel like I could call about anything and they would come and help me. It's hard to think about that when you have a job like mine. Marketing can be superficial and I've had to learn how to navigate that. I don't let many people into the pain of how I get through my life and how my family gets through with me but at the end of the day it all comes from me.
I am the one that has to push myself up and out and stand tall. Everyday I do just that.
Jessica: What would you say you learned about yourself or others since this event
Errin: I have learned to speak out and up about what I have gone through. I have learned to speak up about the lack of education in the medical field in regards to type 1 diabetes as well endometriosis. I could go on and on about the lack of response from doctors when a female goes to the emergency room and has to speak to male doctors about something they'll never truly know anything about, endometriosis and the same can be said about type 1.
ER doctors have to know a little bit about a lit of things. When a type 1 diabetic walks into the ER and has to educate the medical staff about what they're there for, its infuriating, sad and leaves me feeling so defeated.
I would love to be an advocate that goes into the hospitals to educate about the need to be empathic and to give them a deeper understanding into dealing with type 1 diabetics. We are not the same as type 2 diabetics. The sliding scales that are "for everyone" don't work for everyone. Being told information that is truly just not true about type 1 is scary. I have had to become my loudest medical advocate. I have had to be my own supporter and when a person is at the ER wanting to speak up isn't always what I want to do. I have had to.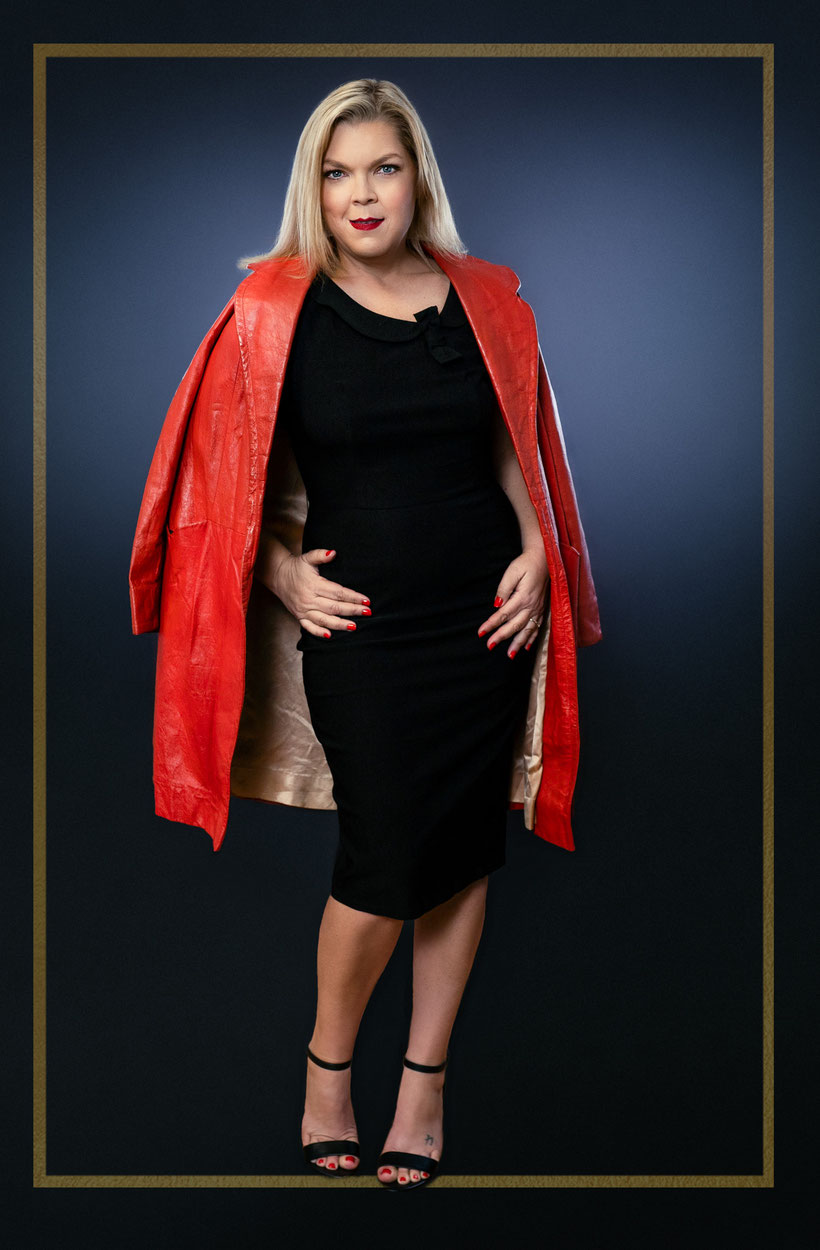 Jessica: What would you say has helped you along your healing journey?
Errin: Slow down. It's when I don't slow down and take care of myself that I truly feel sick.
Jessica: Have your perceptions of what being 'attractive' means changed over time? What do you define as attractive now?
Errin: I am still changing my mind of what attractive means. Every time I think I know what makes me feel attractive my husband tells me something else is attractive on me. I have learned to just accept the wrinkles that are coming and the difference in my body shape too. I just have to learn to go with it.
I think the ongoing challenge is to just feel good in my own skin and to know that I will always be attractive just in different ways.
Jessica: It would be really interesting to hear about any ambitions you have for the future?
Errin: I would like to get back into education in some format, I would like to see about doing some sort of standup comedy and I'd like to ultimately see about running for office in Pima County.
Jessica: What do you wish other women or young girls knew about themselves?
Errin: 
Know your worth!
If you don't know, ask!
If you need anything, ask.
If you need someone to talk to, reach out.
Don't suffer in silence.
---
Do you want to join us for The Art of Her Portrait Exhibition and Women's Event? To share in the stories, photos and celebrations of women? Make sure to join the list, as soon as we have those dates, you will be the first to know!
---