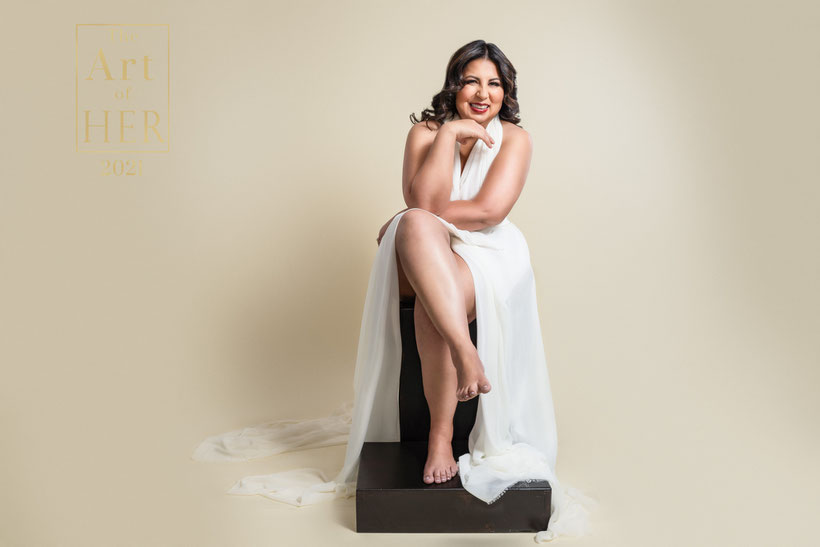 We are less than 3 weeks from The Art of Her Portrait Exhibition! If you haven't gotten your tickets to attend this elegant evening of celebration, the time is NOW!

Today I get to tell you all about Laura. I have had the true pleasure of getting to know Laura over the course of this year, when she came in for her branding session I got to learn about how much she cares and gives to her agents and her clients. She is an incredible and generous human with an even more incredible story. 

Her story is one of perseverance and the most incredible case of forgiveness and letting go I have ever seen. Through all the pain she experienced over her life, she persevered knowing it would one day have an end... and then not only did she not let her experience affect her view on others, she gave forgiveness and love where most would deny it. 
She is strong, courageous, heart-centered, generous and loving. And it comes out in every interaction she offers someone. 
This is the Art of Her.
This is the Art of Laura.
---
Jessica: Let's start by telling me who you are? 
Laura: Born to parents from El Salvador , I am first generation American was raised in Los Angeles, California. I own real estate brokerage with my husband of 16 years.  I specialize in residential sales and new construction of single family homes in the Sahuarita, and Vail area.  I am a mother of two amazing children that have given me the strength to do it all.
Jessica: What's Your Story?
Laura: Throughout my childhood, I suffered all forms of abuse, physically, sexually, and verbally, starting at the age of 5 and stopping when I left home at age 19.   One of the more memorable events of my life occurred when I was 5 years old. I was laying on my bed in my room watching "The Pink Panther" ( I now hate pink ) and looked up to see my Uncle, who was a drug addict, standing there with a knife, ready to use it to stab me.  Thankfully my grandmother came and grabbed the knife from him just in time. This was one of the lighter incidents of my life. I wanted to be part of the Art of Her Project to give strength to women to persevere regardless of any unfortunate beginning of life.  You can still be who you were meant to be; the drama is just to help you build the foundation of your strength.  I want every woman to know you are beautiful and you have a purpose. You are to the core a goddess.
Jessica: Tell me about a specific experience as it surrounds your story.
Laura: It wasn't just one event but years of physical, sexual, and verbal abuse. I don't want to disclose those involved because at this point of my life it doesn't matter who it was, just that it happened and I overcame it. I was repeatedly beaten until I bled and puked for no more reason than just being a child that questioned everything. I was just a very inquisitive child and wanted to make sure that what I was being told was the right thing.  There was one event that I remember when my uncle who lived with us, who was a heroin addict,  locked me in a room with a stranger in order to get his fix. Well, sparing everyone with details, he got what he wanted and I lost my innocence. What was hard to accept then, and even now as an adult, was that everyone saw it but no one did anything to protect me to take me out of the situation, or even to tell me it would be okay. I was the one that loved my family more than I loved myself so I kept the abuse a secret, not just by this one by this particular family member, but others as well.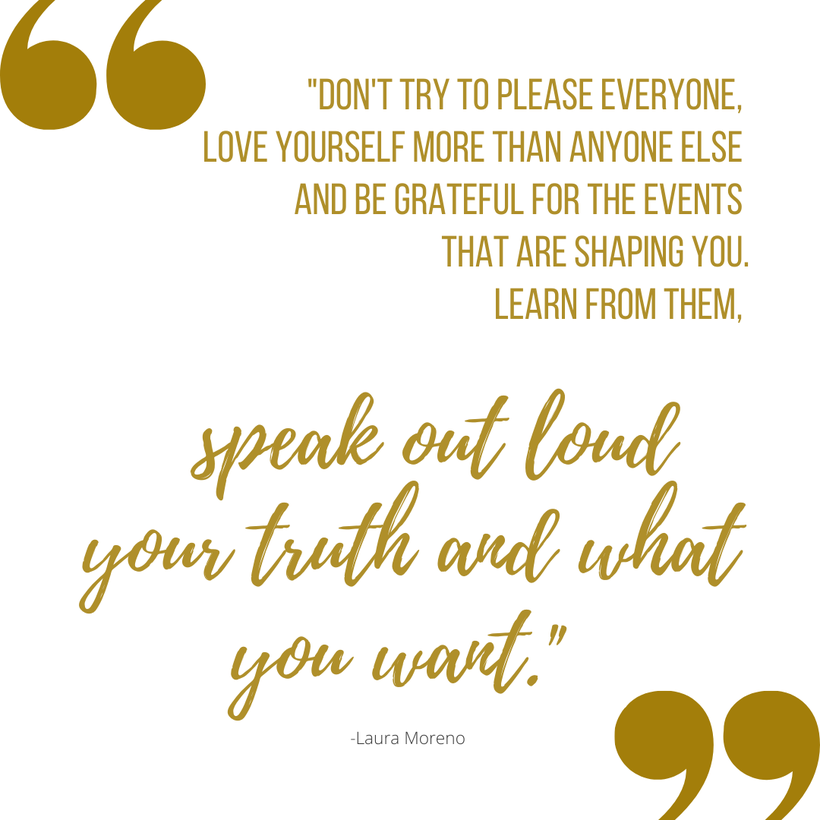 Jessica: What surprised you about yourself in those moments?
Laura: There was a moment when I believe I hit rock bottom when I felt like I couldn't live anymore being hit to point of bleeding and puking, which occurred when I was 12, I think. I was willing to die because I completely surrendered to the pain and I was willing to just die and go back to my maker as I was repeatedly beaten, but my human spirit just didn't let me. At that moment I did not feel alone, and the pain I had been feeling for those seconds ceased. Somehow I knew that all of this was going to be over soon, that this was just temporary. I knew that the moment that I gave up and wanted to just die. I did not get off the hook, I lived, and that had to mean I lived for a purpose to be something better than this. I had everything in me to be better than this. At this moment I shifted my mindset, and even though I suffered through many more years of abuse I saw each day as bringing me one more day closer to freedom and to letting go of the pain. I am more valuable to this world than what everyone judged me, hurt me claimed to love me saw me.
Jessica: What surprised you about others as it relates to your story?
Laura: I came to understand that at the end of the day they were human. They weren't able to fill me and show me the love I deserved, but they are human, which means not perfect and going through the journey just like me. Every single pain, even though it may be different, is still pain, so we can relate to the pain regardless of the difference. There is no one person that has not suffered in pain and yet gotten out of the dark if they made that choice. The people that surrounded me as a child when this event happened made a choice that to me seemed wrong, or not the right choice, but it shouldn't determine my worth and will never determine my worth.
Jessica: What would you say you learned about yourself since your experience?
Laura: I have had a lifetime of learning and growing and rediscovering who I am. I am more receptive and more compassionate because of my experiences. I learned to forgive and that means that I lost hope that the event could have been different, or could have been avoided. I have accepted and embraced who I became because of the event. I am stronger and appreciate my worth and the worth of others.  Everything that is possible that I want for myself is possible because what I see for myself is 1/10th of my true potential because my creator has more for me. I just know my purpose is to serve others and my area to serve is in finance in real estate. I love helping others make the largest financial decision that they make for themselves for their family. This one decision that I can be part of does impact them, makes them more educated, more confident, and secure.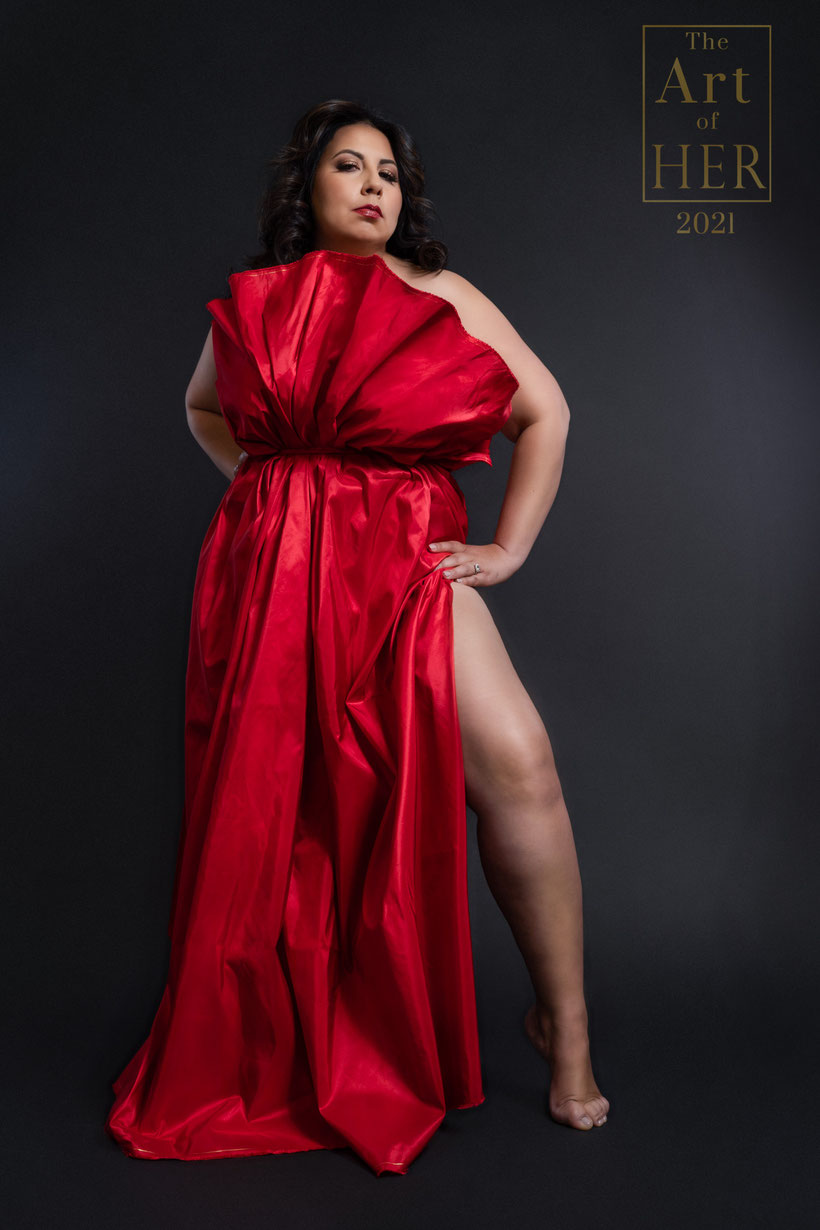 Jessica: How would you describe the difference in you
Laura: The child I was and the women I am are totally different and I actually thank the events that help build my character.  As a child I would pray and pray for change and I know I was embraced in God love through it all and I know my life would change. I remember praying one time and saying I wanted all of it to be over after being hit over and over and at that moment I just let go my fight and said to God take over.
Jessica: What is the one piece of advice would you give your younger self?
Laura: Don't try to please everyone, love yourself more than anyone else and be grateful for the events that are shaping you learn from them, speak out loud your truth and what you want. Know that you existed before and you currently exist and will always exist, so stop taking energy away from yourself by wondering what someone else is doing, just concentrate on you and how you can become bigger than what you are in that moment.
Jessica: Have your values changed since the beginning of your journey?
Laura: Significantly, I am stronger and I know who I am to the core. I value myself more and I understand that everything I endured was just a moment in time it was temporary pain. I learned the importance of being a good person, a great mother and wife and to do my business with Integrity.
Jessica: What would you say has helped you along your healing journey?
Laura: Having loving husband that loves me , support me and see me as beautiful soul. As damaged as I thought of myself, he saw me as priceless . I found what love truly is and found my strength in partnership we are both are important to each other and balance each other out. Becoming a mother was the moment I forgave myself and let myself be loved and gave me stre ngth to endure all because I wanted to be an example to them.
Jessica: What is your story of now?
Laura: I celebrate that I was able to overcome drama and still get to be a mother, a wife and a successful business women. I love life and more importantly I forgive who did this to me and I was able to give another opportunity to my parent to be the most amazing grandparents . When you forgive you just let go and just let the blessing of life come. Life is to short to live in the drama or be stuck in the events.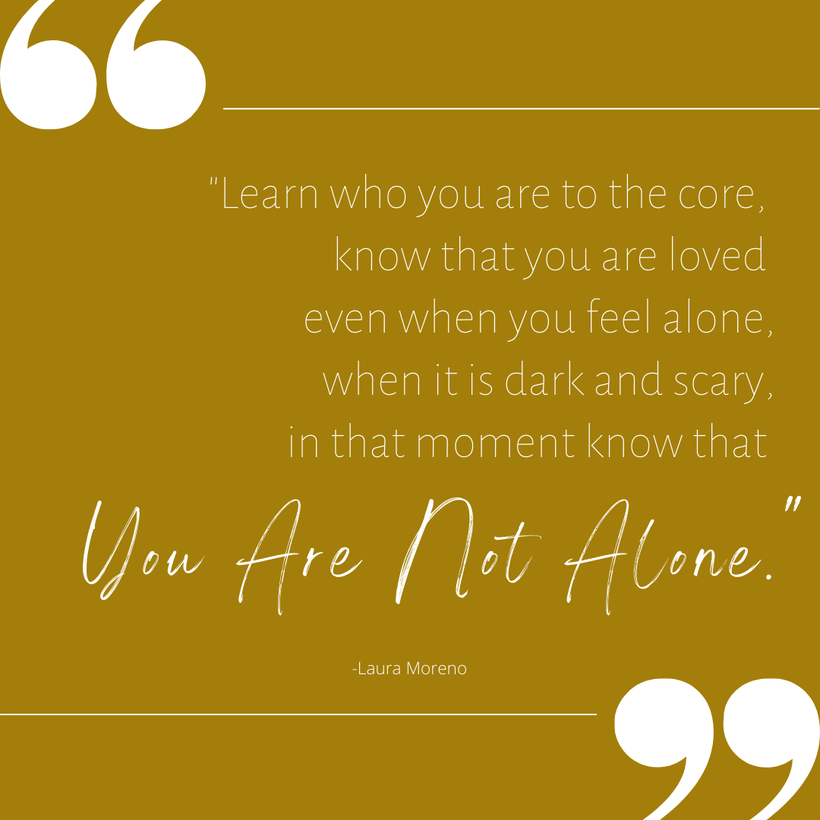 Jessica: How would you like people to see you?
Laura: I want people to see that I have value and I care about them because they all have a purposes.  I am a problem solver I like to fix things and if I can help people feel valued and find their core of who they are.
Jessica: It would be really interesting to hear about any ambitions you have for the future?
Laura: I want to continue creating and building the brokerage with my husband really building and developing the real estate agents that come to our brokerage and really show what the profession is about.
Jessica: How do you think you being a woman is perceived by men?
Laura: Difficult to say what men think about me . What I can say is how they react to me, seeming a bit intimated by me. I worked in Bank of America in my late 30's in the litigation department and being one of only women in the department and the youngest I can see men had a hard time dealing with the fact I was equal.
Jessica: Are there any myths you would like to bust about growing up as a female?
Laura: Because we are Women we have to accept the judgment and take the path that everyone else want us to take. That our value is defined by what society says it is.  Which is all bull, we are more than what everyone says we are because they only have a fraction of knowledge of real love and self worth is.
Jessica: What do you wish other women or young girls knew about themselves?
Laura: Learn who you are to the core, know that you are loved even when you feel alone, when it is dark and scary, in that moment know that YOU ARE NOT ALONE. Continue your path and listen to you gut and do the right thing always because in that you will always live in peace and have a heart of service.
Jessica: How would you describe how you felt AFTER your session with Fleur de Lea?
Laura: I felt amazing to be part of something that is going to help women feel empowered and know that there are many of our sister doing great things and that all of us are here to support each other. If we can help one of our sister see through the pain and experience and know they are QUEENS than being vulnerable for a few hours was worth it.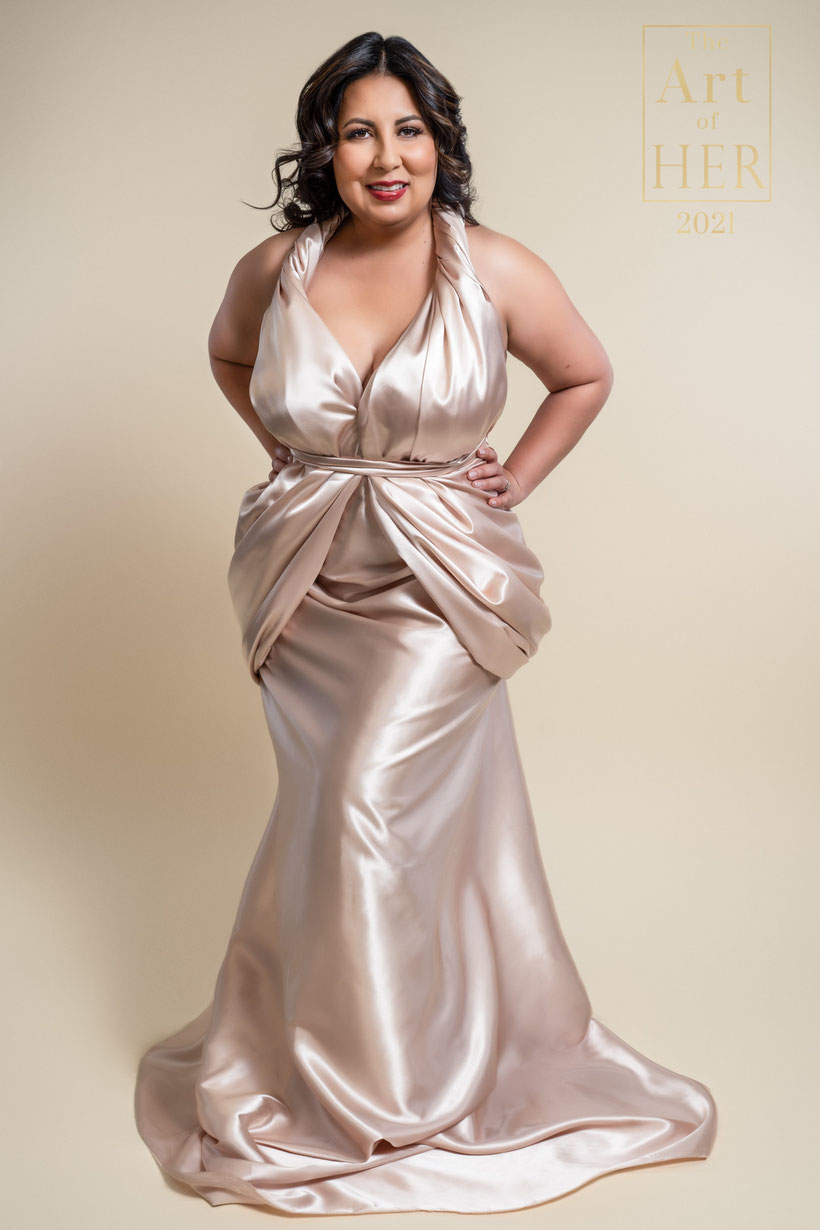 ---
---
Time is running short!
Join us for The Art of Her Portrait Exhibition
and Celebration event on March 26th,
to support, connect and celebrate these women and their stories.
Tickets on Sale Now! And Go up at the door!