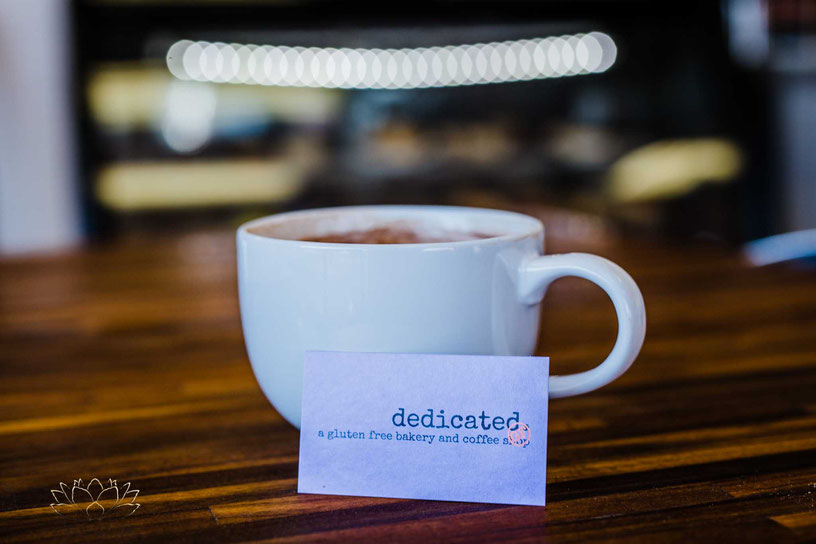 Over the past year I have had the great pleasure of getting to get to know Rebecca, owner of Dedicated. And also the great pleasure of enjoying the deliciousness found within her bakery, sometimes several times a week! If you ever stop by for breakfast (and you definitely should!) Make sure to try out their Daybreak (that is my favorite) or one of their many other incredible sandwiches or baked goods.
In case you missed it, we even had a recent fun Latte Session here! Check out Sammi's session here>>
I am so excited to include them in this month's #tucsonspotlight.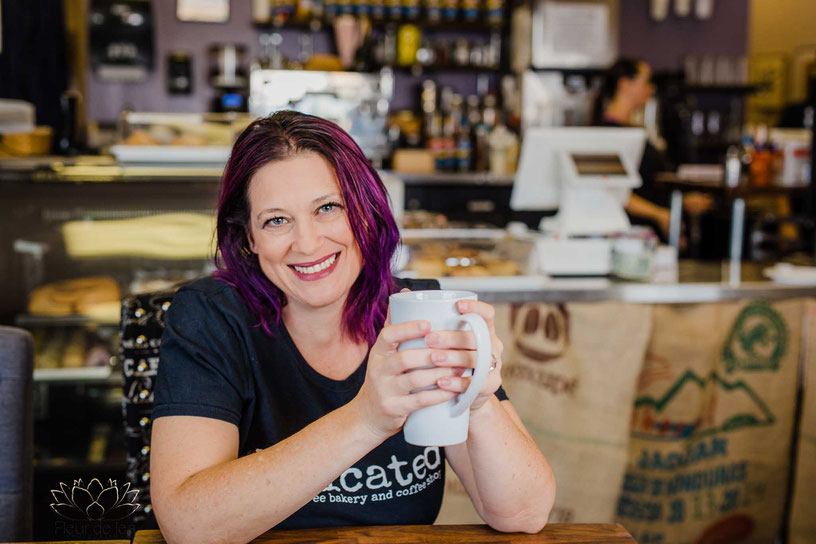 Owner(s) Name(s): Rebecca Wicker

Telephone: 520-310-1619

Email: rebecca@dedicatedgf.com

Business Name: Dedicated. A Gluten Free Bakery and Coffee Shop

Website address -- Where can customers get the latest news?: dedicatedgf.com

Type of Business: Completely scratch bakery and cafe with local coffee

How long have you been in this business?: 3 years, 4 months

Hours and Location:
 Sun and Mon 6am-5pm, Tues-Sat 6am-630pm
4500 E Speedway Blvd #41, Tucson AZ 85712, in Midway Plaza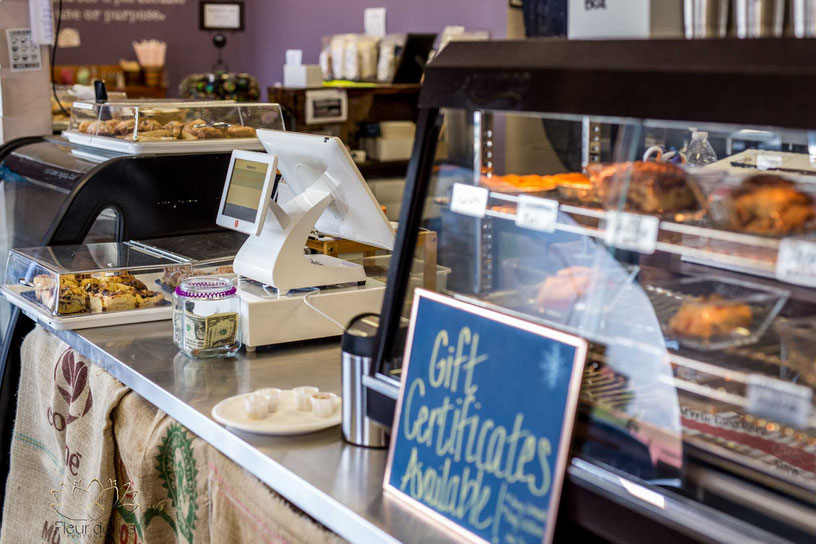 Tell us about your business--- What do you do? 
We are a completely scratch bakery and café with local coffee.  We begin by blending our own special recipe GF flours for breads and baked goods.  We bake fresh breads every day, along with muffin, scones, cookies, cakes, pie...you name it!  We are very aware of allergens and strive to offer a safe place for people with food sensitivities to enjoy the good things in life.  We offer a wide variety of dairy free and vegan items, as well.  We have a great breakfast menu and a large lunch menu. We pride ourselves in being a great mid-town place to meet up, even if you aren't gluten free!  From a single cookie, to a catered event, to a tiered wedding cake, we do it all.  Without gluten.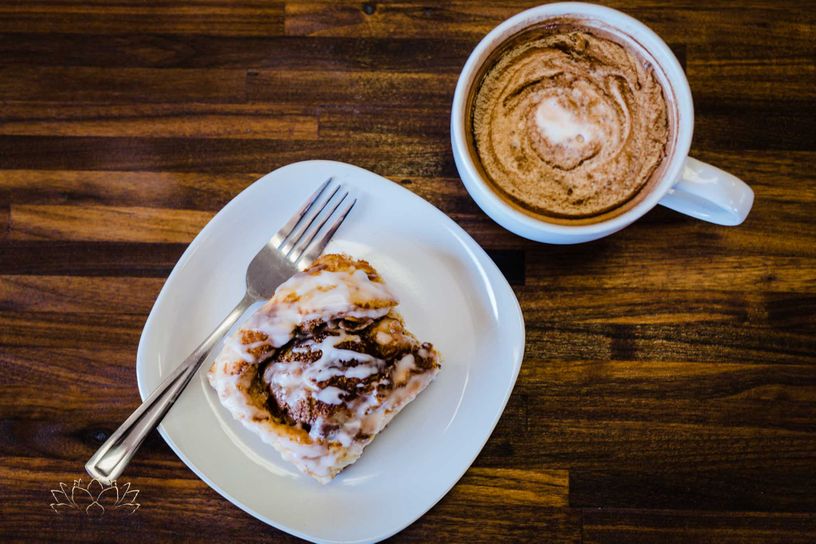 Tell us about YOU... WHY did you choose to do what you do?
My husband, Gordon, was mis-diagnosed with Lupus for nearly 15 years.  He had all the symptoms, but the bloodwork was always outside the range for Lupus.  Doctors just treated the symptoms.  Finally (and thankfully), he found a doctor who was interested in the cause of the symptoms, not just in writing a prescription.  He performed some tests and determined that Gordon has a severe wheat allergy - the kind that says, "carry an epi-pen".  The doctor said he needed to be Gluten Free, and at that time we didn't really know what that meant.  I decided to be GF also, out of solidarity. What I discovered was that I no longer woke up with joint pain. My hands and knees didn't hurt.  I wasn't itchy and congested all the time.  I stopped having annoying little spots all over my body. 
We tried all the GF foods in the stores, and kept saying the same thing to ourselves,
"it can't taste this bad and be this expensive". 
Though I was an accountant by trade, I have always loved baking, and began experimenting with flours and blending flours.  I eventually came up with a blend that works, cup for cup, in all my old recipes.  I would take every opportunity to bake...meetings, parties, gatherings with friends.  Everyone kept telling me that I should open a bakery.  I kept telling them I was an accountant.  The more time went on, the more people begged us to open a shop.  It seemed everyone knew someone who needed to be GF.  I was feeling some corporate burnout from my accounting career, and felt the universe was calling me to share my wares with the community.  And so, Dedicated was born!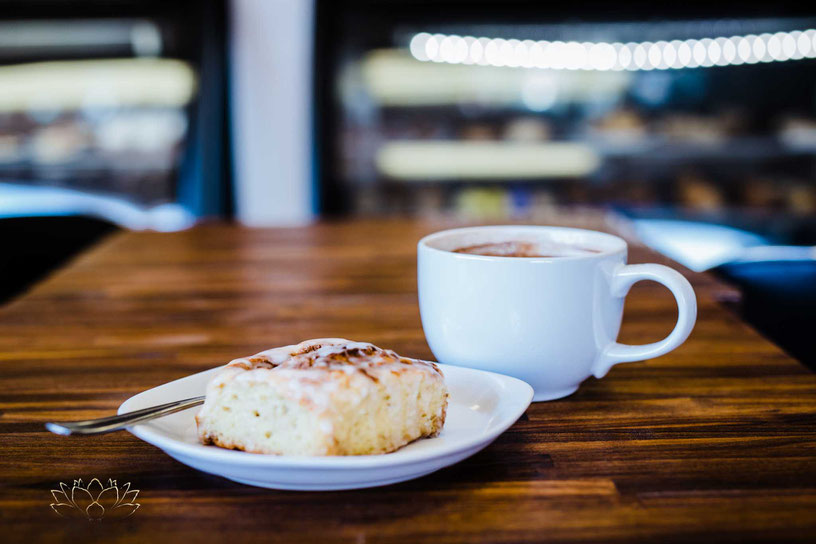 What item/service on your menu or in your shop do you just LOVE and think everyone needs?
 Bread.  It is so difficult to find GF bread that tastes like bread.  Guess what?!  Our bread tastes like bread.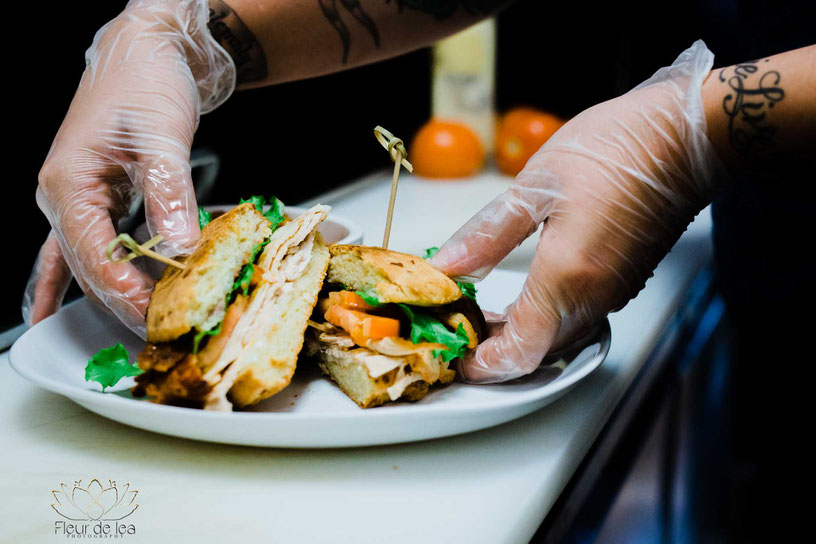 In what way have you gone above and beyond in the past for a customer?
Oh, we love a challenge.  Knowing what it is like to live with food allergies makes me really aware of the struggle our customers face every day.  We have had several challenges from customers with a variety of allergies, and have always been able to accommodate their needs. 
We had a customer recently who could not have gluten, dairy, egg, or corn...but wanted a birthday cake.  So, we needed to make a GF cake, vegan, and without baking powder, as baking powder includes corn starch.  I developed a recipe that was so delicious, that it is now the base for all our cupcakes!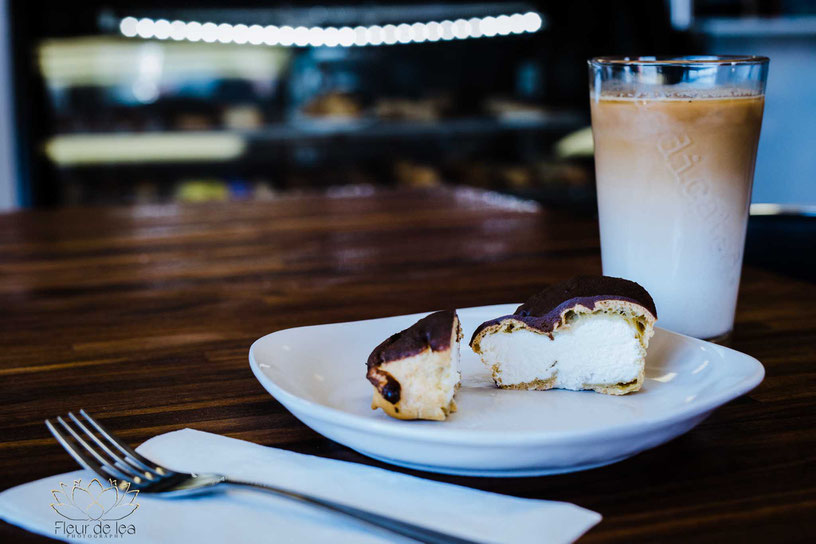 What is the coolest thing you have ever had a client do for you?
 Trust.  Customers trust us with their health, and I am so grateful. 
Last month, we had a little girl who was turning 5 and had such an extensive list of allergies that I consulted with the mom for over an hour before attempting to make her cake.  Her sensitivities were so severe, and so specific, that she could not have most of our usual ingredients.  She could not have rice flour, corn, egg, potato...or even sodium.  I made a cake for her that tasted like cake!  I truly feel that the universe wanted this little girl to have a cake, and I was just fortunate enough to be the delivery system for her.  
When she came to pick up the cake, her mom and I both cried.  It was quite an amazing feeling, seeing the look on this sweet little girl's face!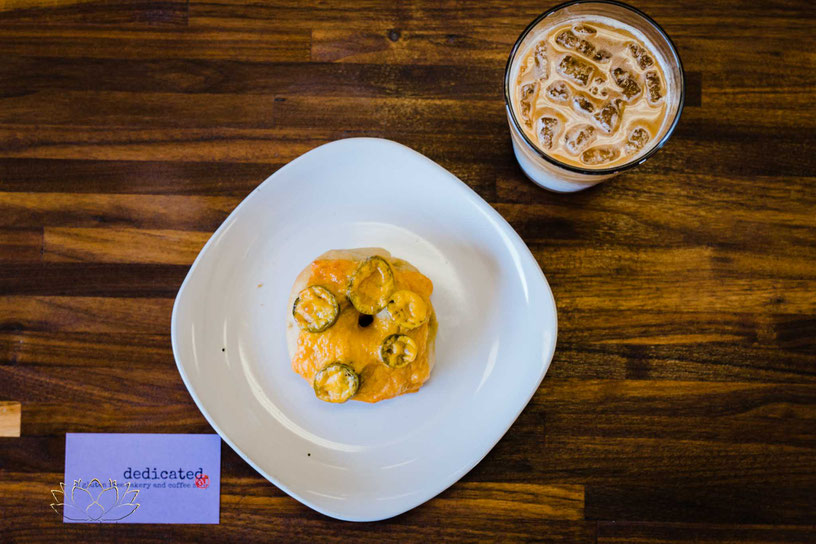 What tool/equipment/or other vendor could you not imagine doing business without?
I couldn't imagine how our business would be, if I hadn't been invited to join BNI (Business Network International).  The genuine love and support from my friends in BNI has been encouraging and has made all the difference.  I know that I have a group of people that I can rely upon, who truly "have my back", who truly care and truly want me to succeed.  The professional and personal development I have gained through this organization has made a huge difference in my business.  Seeing my BNI friends in my shop always brings a smile to my face.
( If you would like to visit one of our local BNI chapters, please feel free to email Rebecca or myself, we will get you all the details.)
What other local businesses do you just LOVE? Why?
I really love Unscrewed Theater.  I love that they are a non-profit, and that they support other non-profits.  I always enjoy their shows and always have a great time there!  Plus, the people are just great down-to-earth people!
I also really love Tucson Coffee Roasters.  We partnered with them shortly after we opened - they supply our espresso and we supply their GF pastries.  Their owner is a great guy with a dream.  Their coffee is amazing, which means ours is, too! We really believe in supporting local businesses, and keep it local as much as possible.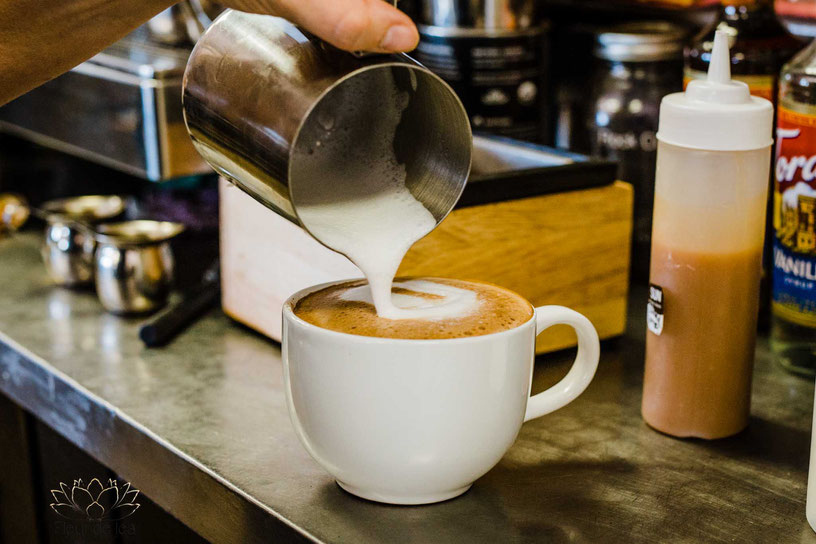 What are you passionate about outside of your business?: I love our community.  I am proud to be a Tucsonan, and although I am not a native, I have a native heart.  I feel strongly about supporting our community leaders and always moving Tucson forward.  I have been fortunate to serve on several candidate committees and ballot initiatives. 
I believe that doing good works starts with how we live our daily lives, who we associate ourselves with, and the voices we allow to be heard.  
When we surround ourselves with positivity and peace, we allow the universe to pour its abundance and light into our souls.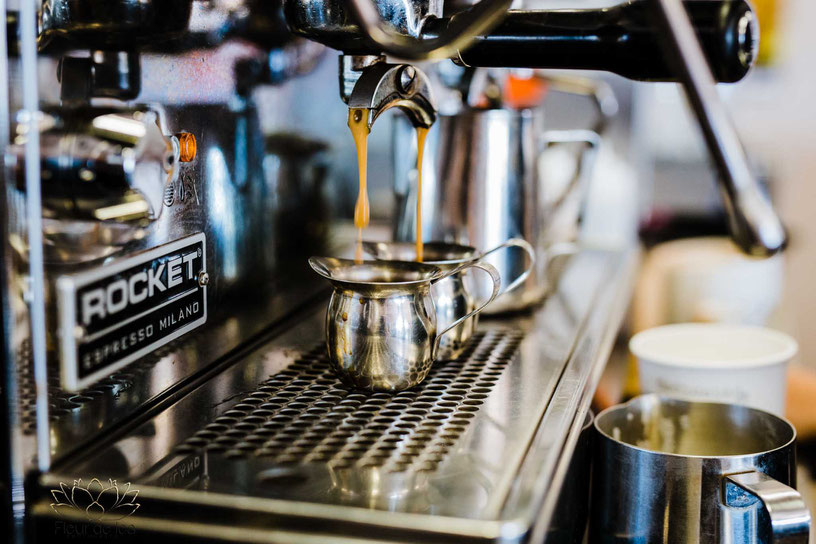 Describe your PERFECT day.
Sleep.  That is all.  <kidding>

My perfect day would have me waking up rested, having a nice breakfast at home with my husband, and taking time to review my daily list before heading in to the shop.  I would check in with my staff (having no issues at all, no problems, only successes), and spend a few hours greeting customers and serving them deliciousness to start their day.  I would then have some office time to work on growing my business, having no emergencies, and a list which is completely manageable.  I would have time to chat with my kids and family members, time to devote to my husband and his business, and still manage to complete my list at the end of the day.  I would have time in the evening to enjoy sitting outside with my family and my baby dog, relaxing and watching the sunset.
Are you a locally owned business who would like to be featured on our #TucsonSpotlight? 
Please email me at info@fleurdeleaphotography.com for more information!