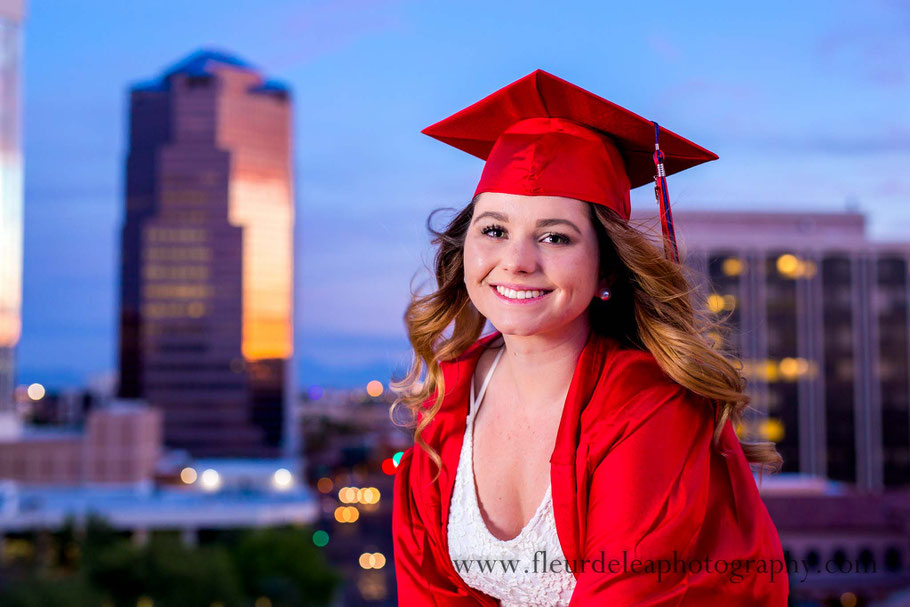 During Emilee's design session, we decided showcasing downtown Tucson, Arizona would be important to her and who she is right now. She is very interested in biology, anatomy and sports medicine (you should see her light up when she talks about these things!) and will be attending the U of A to pursue being an Athletic Trainer in the fall. 
If you ask her to describe herself, she will tell you she is original, hopeful and creative. Mom will tell you that she is silly, lovable and smart.
She loves Corn Nuts and Milk Duds. Her favorite movie is Cars and her favorite animal is the llama! One of my favorite things about getting to know Emilee is that if you want to make her laugh, she loves corny pick up lines!! But good luck beating her ability to pick up on herself and make herself laugh. Her sense of humor happens to be one of the things she loves about herself.
I will leave you with her favorite quote: "Every storm runs out of rain"
Good luck on all of your big dreams Emilee, I know you will do amazing things and I can't wait to hear about them!