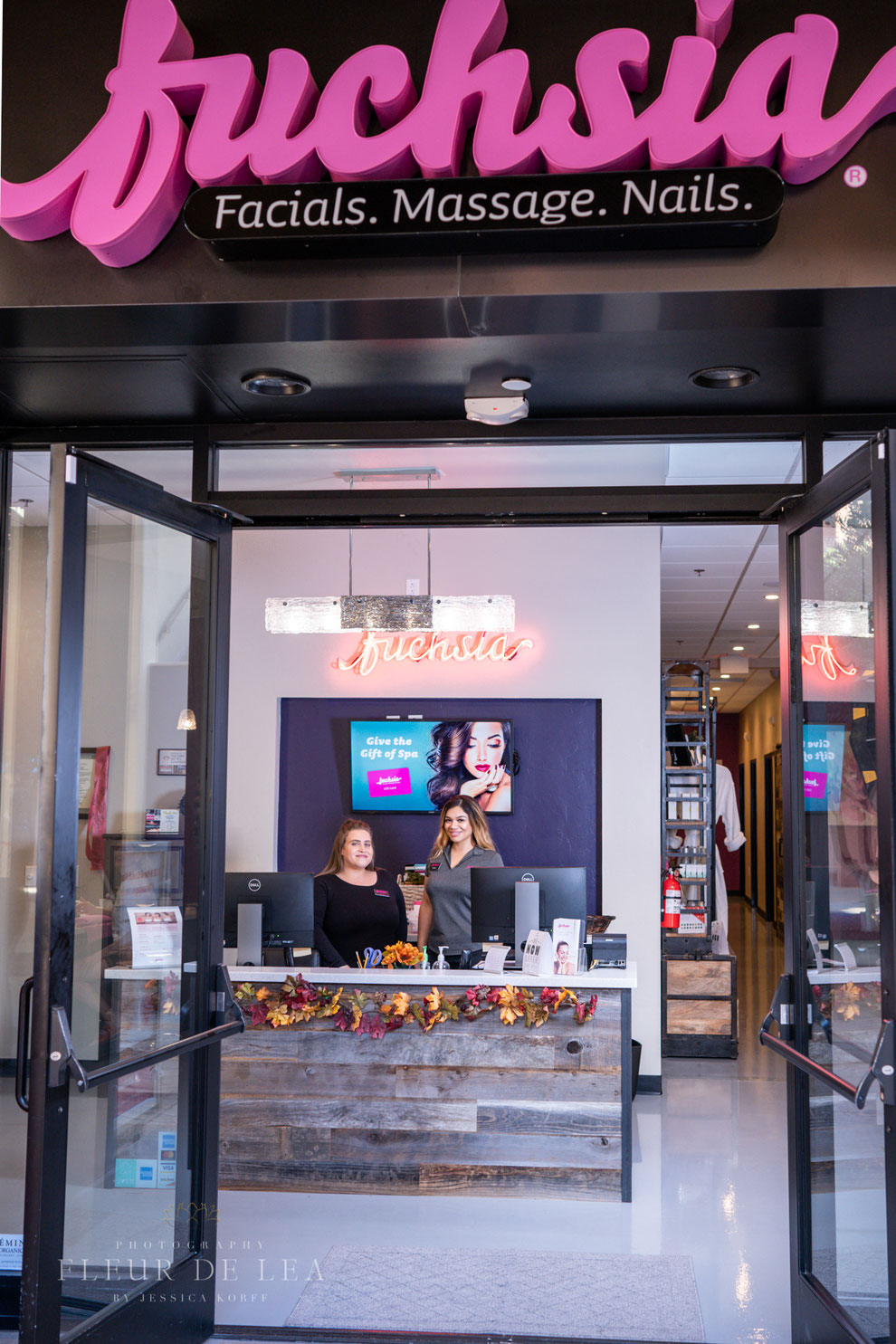 Have I got a treat for you! And JUST IN THE NICK OF TIME for the holidays.
I had the extreme pleasure of photographing Fuchsia Spa in La Encantada Mall. Not only is this place beautifully designed, and elegantly inviting, it is staffed with some pretty wonderful people. And to top it all off, they have a monthly membership that gets you a relaxing service, discounts on additional services, cocktails with certain services and many more member perks.
This location is owned by Suzanne McNamara, I knew from the moment I met her that she was going to be one of the kindest hearted people I have ever met. I think after reading her interview below, you will love her too! She really wants to see women get the self care time they deserve, offering a truly luxury experience at an incredibly affordable price.
I had the benefit of getting the best facial on my visit! It came with a fabulous shoulder and arm massage, a delicious chocolate and my face... well it still is showing the benefits! I will definitely be doing that again. Then I went back and got a fabulous hot stone massage. This place is simply amazing.
The staff is knowledgeable, friendly and welcoming. It will quickly become one of my favorite places to frequent and I am so looking forward to my  pedicure and cocktail next week! Perhaps I will see you there!
If you're looking for FABULOUS last minute stocking stuffer or if it's time to give to yourself after you've loved ok everyone else all year...  You  can't go wrong with a yearly or monthly membership for monthly massages and facials. Say Thank You, the right way ;)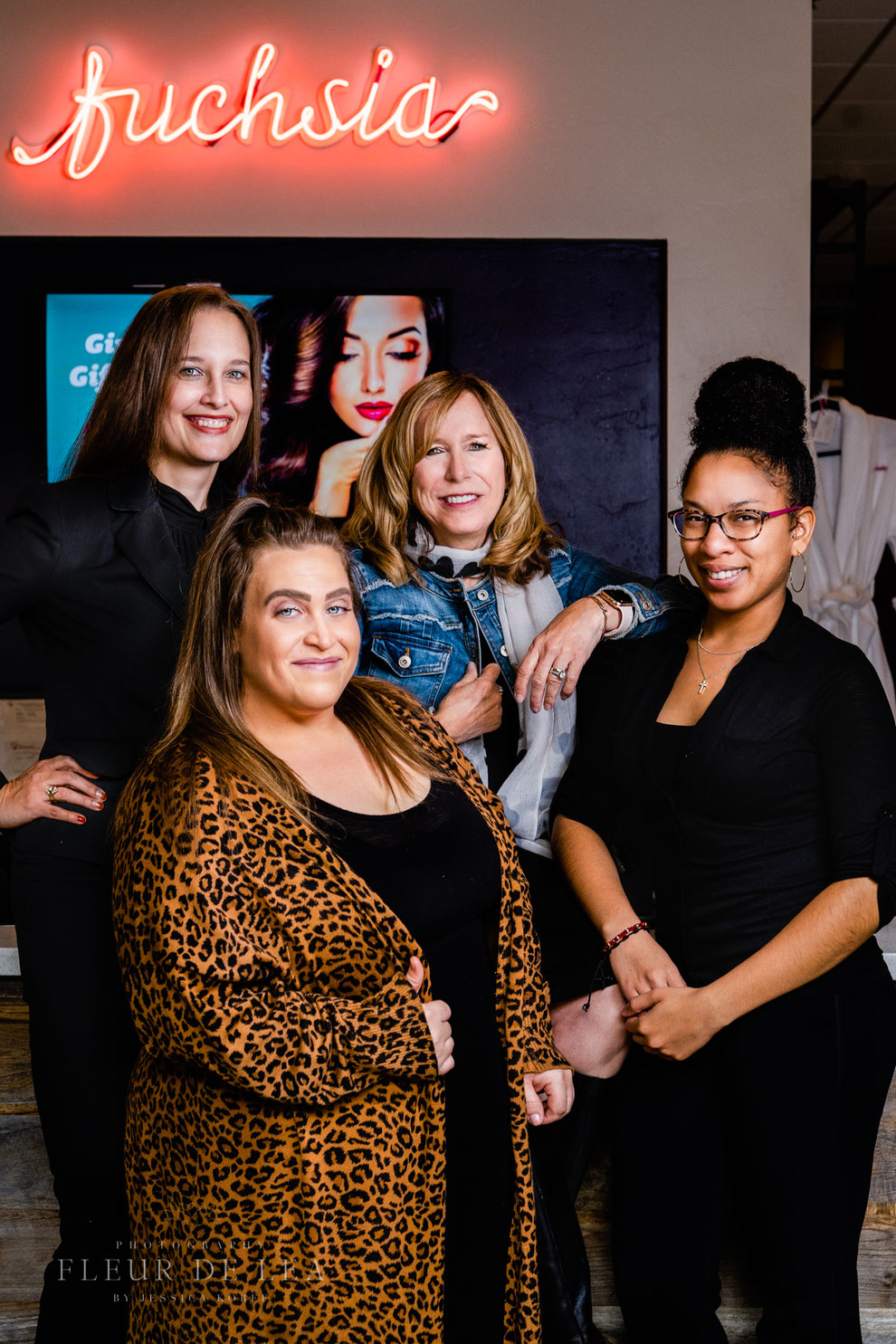 The Details:
Business Name: Fuchsia Spa - La Encantada
Website: www.fuchsiaspa.com/laencantada/
Type of Business: Spa
How long in Business: 1 year
Hours and Location:
Tuesday, Wednesday, Thursday & Sunday - 10:00-5:00
Friday & Saturday - 9:00-7:00
2905 E. Skyline Dr., Suite 129
Tucson, AZ  85718
Tell us about your business, What do you do? 
We are a new spa at La Encantada offering a unique experience for our guests at affordable prices.  We have a full menu of services for women and men for overall skin care and wellness.  We also have a dry sauna.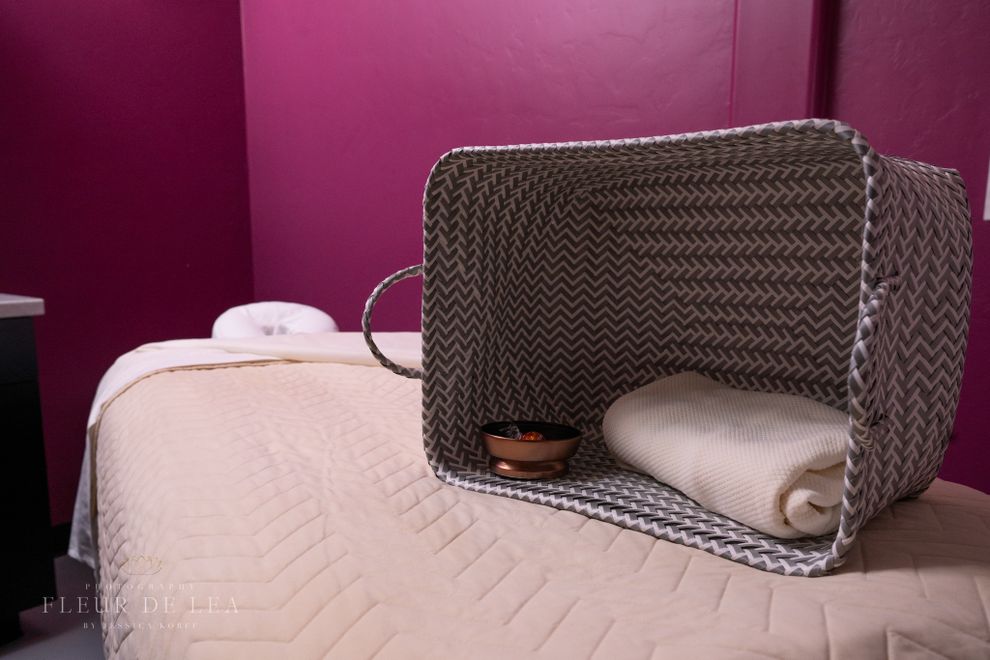 Tell us about YOU, Why did you choose to do what you do?
My Fuchsia journey began with a visit to the Fuchsia SanTan location when I had the opportunity to meet Lisa and Erin, in addition to receiving an amazing facial. I was so inspired by the passionate and talented staff at Fuchsia. It is so genuine and apparent that every employee truly believes in making people feel good and look good. This positive energy gave me so much motivation that I knew when I walked out, I needed to bring the Fuchsia entrepreneurial spirit to my friends in Tucson.
After a long career in the Aerospace and Defense business and being a Mom, I recognize the dedication, time and endurance it takes to be successful both at home and working in a competitive industry. My personal experience at Fuchsia provided me the understanding that each of us needs and deserve a break from our busy lives to take time to relax and do something that makes us feel beautiful.
Fuchsia was designed to bring delightful and relaxing services to a larger population who had been left out of the market. Beauty doesn't have to come at a high price and Fuchsia's goal is to provide the most current, results-based techniques in skin and body care along with quality products, professional and passionate staff in an energetic, warm and welcoming environment.
Fuchsia Tucson is committed to staying innovative and educated in the industry to ensure we are bringing the best possible care to our customers at an affordable price.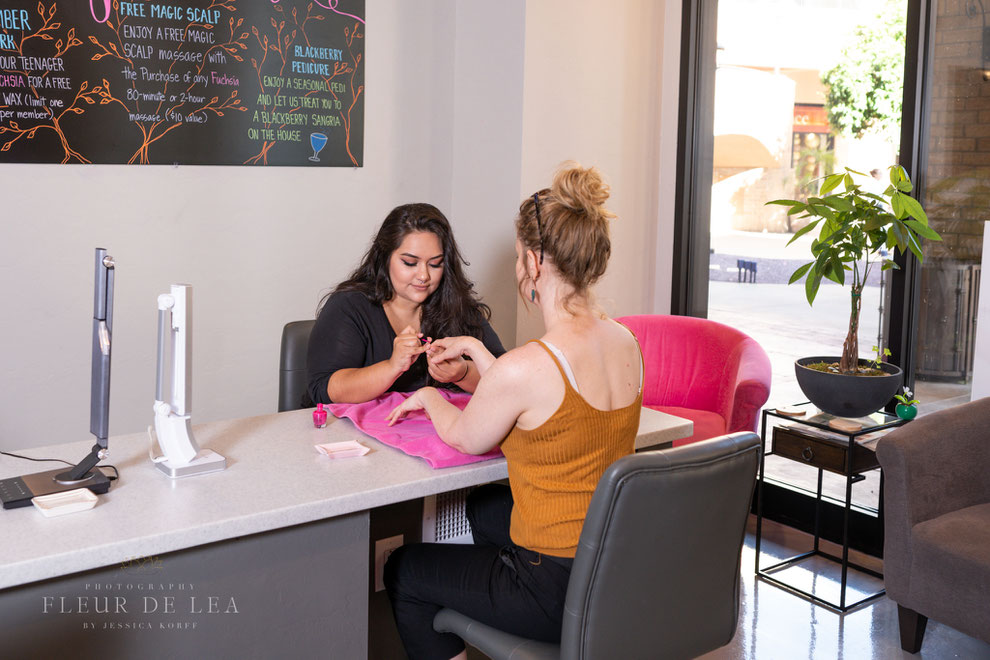 What item or service on your menu do you just LOVE and think everyone needs?
massage, facial, wax, nail services, and dry sauna.  Women and men need all of these at affordable prices in a clean and healthy environment.  We are a one stop shop for all of these wonderful services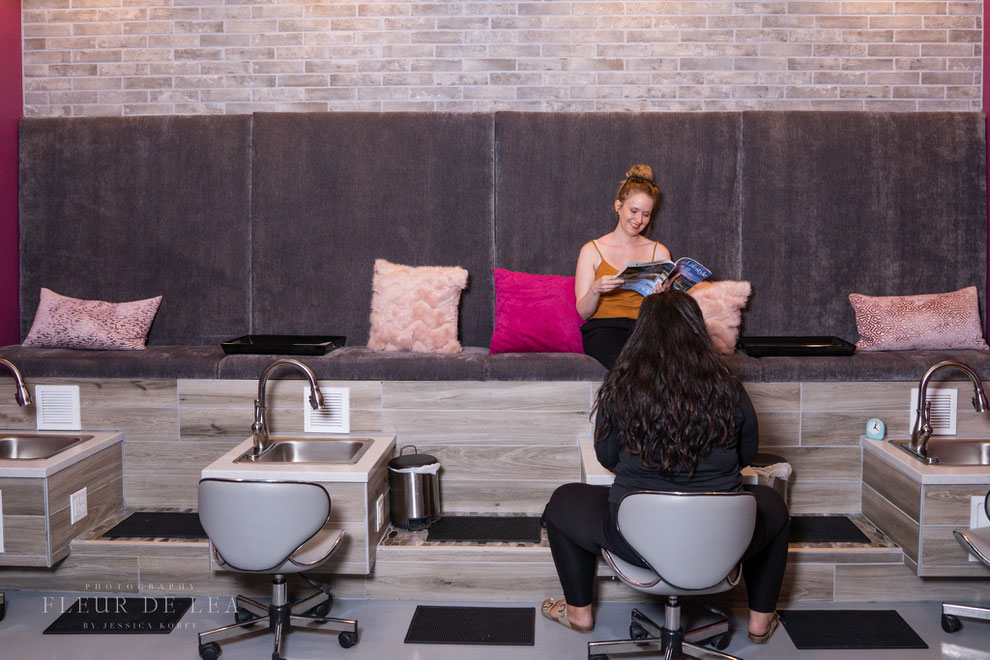 In what ways have you gone above and beyond for a customer in the past?
I want every guest to leave happy  with their services.  If not, we try everything to make things right, including re-do's.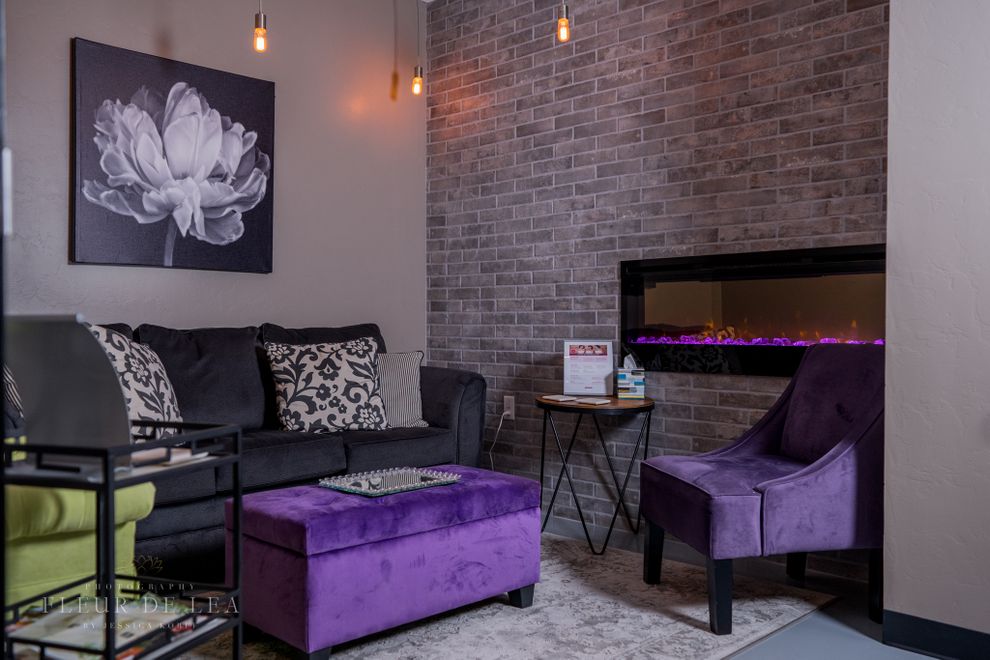 What is the coolest thing you have ever had a client do for you?
Tell me that they love our spa and that they continue to tell their friends about us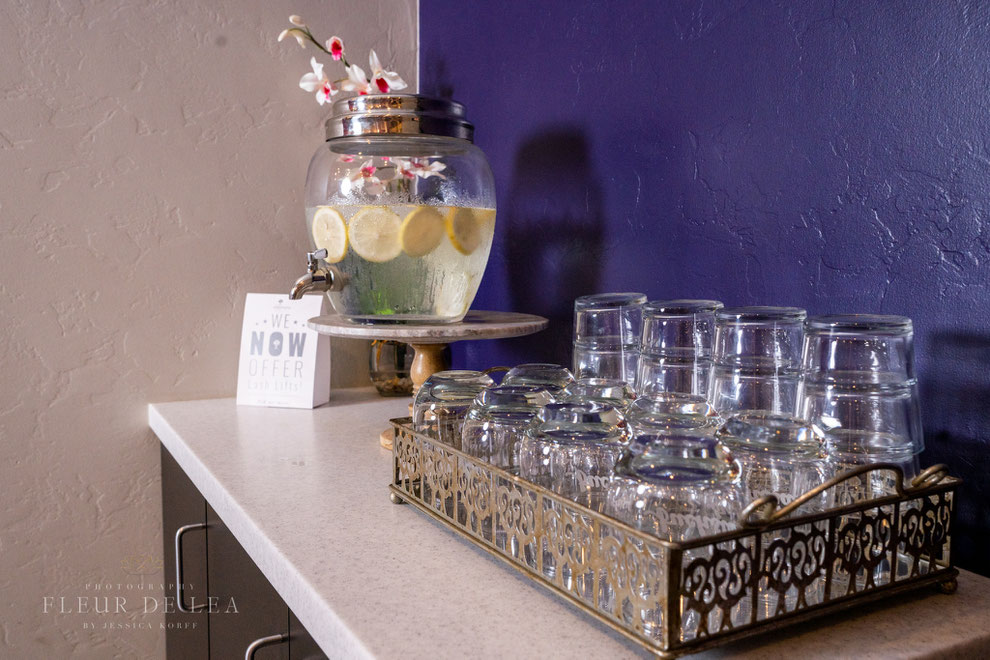 What equipment/tool or other vendors could you not imagine doing business without?
Skin care vendors - Eminence and Image are both amazing.  I also love working with our promotions gal (Phyllis Jasken) - P's Specialty
What other local businesses do you just love and why? 
My neighbors at La Encantada are great and I love shopping at their stores... Ann Taylor, Clarks, AJ's, Pottery Barn, Williams & Sonoma in particular
What are you passionate about outside of your business?
Taking care of animals - dogs and horses as well as spending time with good friends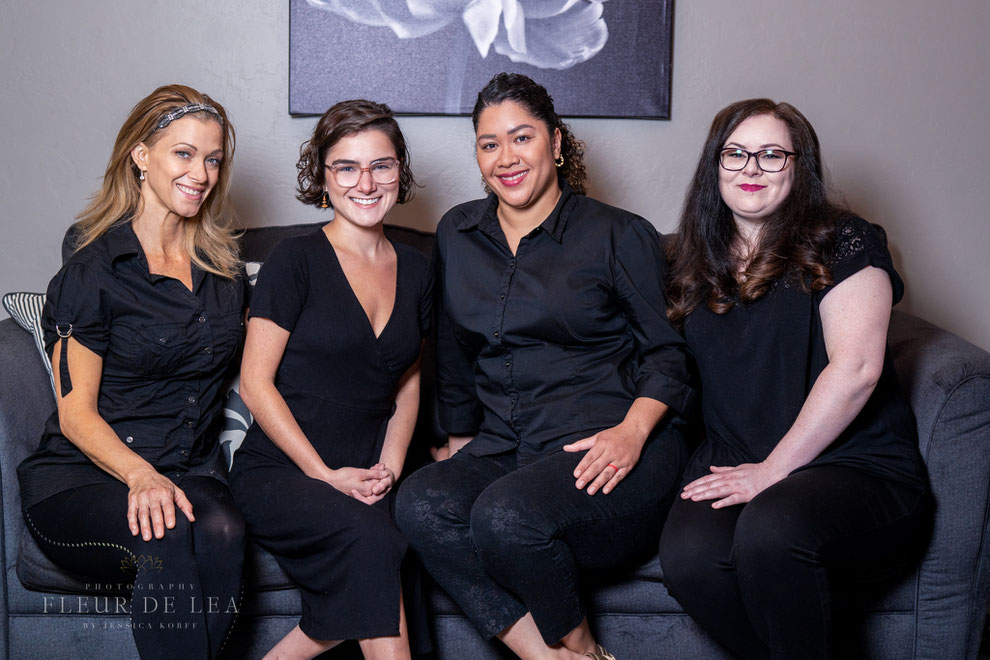 If you want to know more about Fuchsia services, or to book an appointment, check out their website or give them a call!