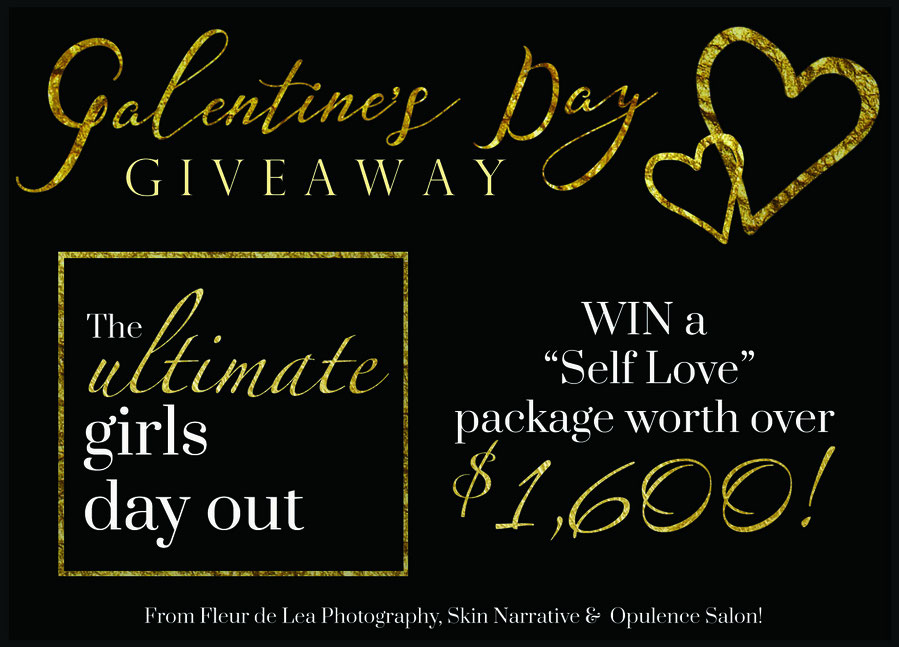 Do you have the ultimate best girl friends?? 
You know the kind,
the ones who come into your lives and are: 
-GAME CHANGERS
-SOUL SISTERS
-Always have your back in any given situation.
-The kind of best friends who will tell you how it is, and stay with you through every situation. 
-the ones that you couldn't see your life without.
Well we have something AMAZING for you to share with them. What better way to celebrate your friendship then with an ultimate girls day out, that starts with getting your glowing skin on at Skin Narrative, then getting pampered together with hair and makeup at Opulence Salon, and ending with an incredible photo experience and photos to always remember your best girls at Fleur de Lea Photography. AND a beauty basket full of all sorts of goodie!
This Giveaway is worth over $1,600.00!!! 
And the best part?
For up to 3 lucky best friends, this ultimate experience is going to be completely on the house!
Not sure it gets better than that!
Now I know what you're thinking! How do I get in on this??
It's so easy and simple that it's insane!
1. Register>>> HERE
2.TAG the names of your two best girl friends that you want to celebrate with in the comments below either:
OR
use the social media page of your choice... or use both! 
3.Go and follow all of 3 these local boss babe business owners!
on Facebook:
and/or
on instagram:
Make sure to share this blog post with all of your friends! 
Winners will be chosen by Facebook LIVE on February 16th. Winners will also be notified by email, and mailed their certificates. The winnings are non transferable, and may not be exchanged for other services. Good only for what is listed and holds no cash value.
---
Voted 2018 Best photographer in southern Arizona in reader's choice awards and Awarded TOP 200 senior photographers, world wide, by Senior Year Magazine.
Don't you deserve the best? Find out more about Jessica and what she will do for you HERE  then Contact her to get started!