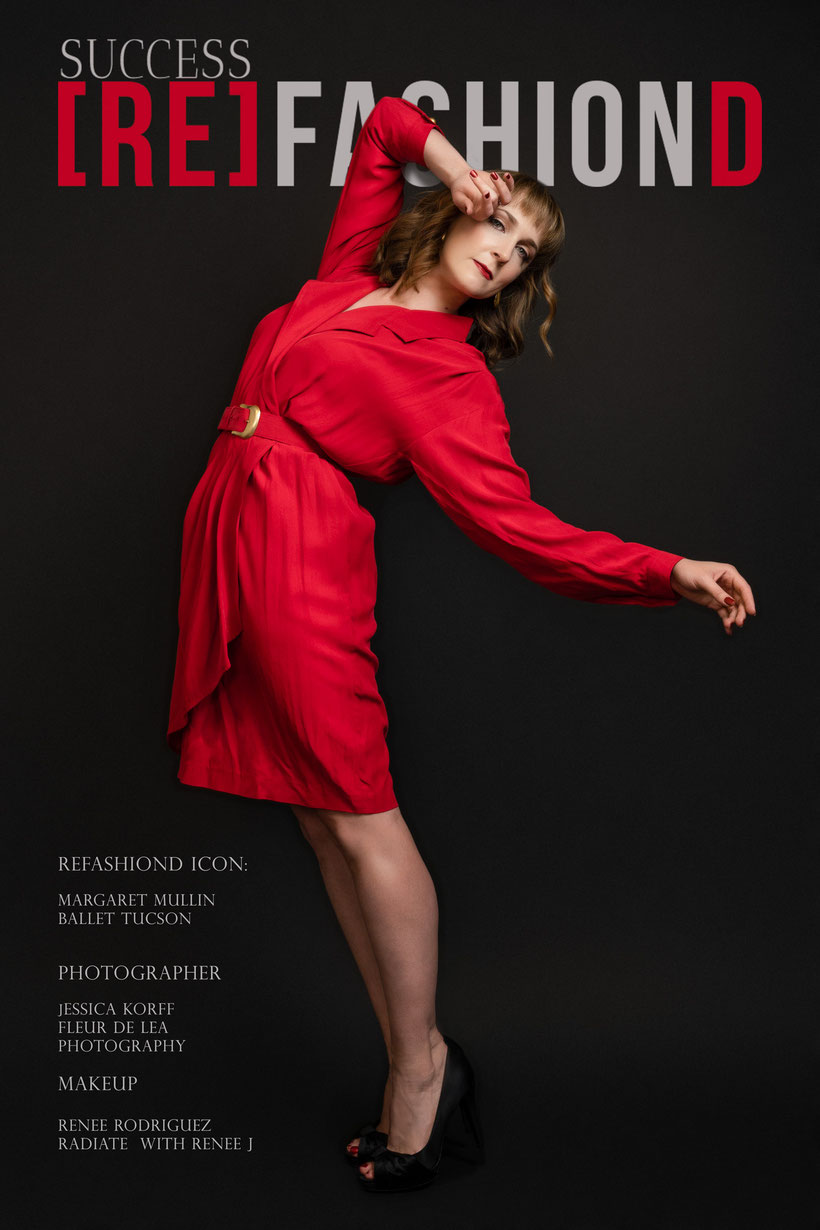 I am really excited to bring you today's REfashiond Icon. A woman who is the leader of an organization making an impact on our community. 
Because someone can not pay to be one of our Icons, we have a process to filter through. It's often a difficult task as there are so many incredible women in our community doing incredible things. After someone is nominated, they go through the selection committee who then pulls the details and sorts through who is creating change, making an impact or trailblazing in their industry-- once selected as a possibility, they are sent a form that asks them to tell us how her business is making an impact. Selections are made further from there. These were Margaret's words, and I agreed so whole heartedly.
Have you ever listened to a song that touched you so deeply you felt it in your soul, or watched a dance with so much heart in it, it moved you to tears? Or been inspired in anyway by the arts? I have. And when I read this response, I felt it in my core.

"The pandemic has reaffirmed my belief in the importance of the having arts present in our lives. I have felt profoundly moved by seeing the impact of live dance on our audience members. They felt the joy, inspiration and hope that had been missing from their lives during these challenging Covid years. I saw the people who left our theater after our performances look renewed, with a new found sense of optimism, imagination and resilience that only art can provide.  I feel honored that it is my job to create these opportunities for members of our community to rediscover (or discover for the first time) the spark that dance ignites in all of us... I don't think there is anything more healing and more inspiring than the arts, and we are proud to serve Tucson in this way."
So with that in mind, I am so thrilled to showcase this woman and bring a reminder of the power of the arts to you.
---
Interview with Margaret Mullin
Jessica: What does RED symbolize for you?
Margaret: A few years into my professional dance career I started working with a mindset coach for athletes, and as a part of that work discovered that red is my "power color". For me, it is the color that first comes to mind when I am trying to summon the commanding strength I used to need onstage as a performer and now need as the leader of an organization. Red inspires me to feel bold, tenacious, and confident.
Jessica: What does Success REfashiond Mean to you? 
Margaret: To me, Success REfashioned means resilience and determination. Based on many curveballs and upheavals throughout my life, I made peace a long time ago with the fact that the path to success is not a linear journey. Life is nothing if not surprising in good ways and bad, and learning to be open and agile through it all is a constant process. I have been endlessly amazed at the challenges that have occurred in my life, that I am proud to have worked through and learned from, and the incredible gifts I have received that I am tremendously grateful for.
Jessica: Tell us about you 
Margaret: I am primarily a passionate and ambitious person, who loves and values things very deeply, whether it comes to the art form I have dedicated 29 years to or the people in my life. I work A LOT, but it's because I care a lot. I have loved ballet since I was four years old, and it means so much to be a part of keeping the art form alive now. When I'm not working there is nothing I treasure more than quality one-to-one time with my friends and my husband. I love having a good meal and a great conversation with a friend, or enjoying a movie in the quiet comfort of my home with my husband Cory.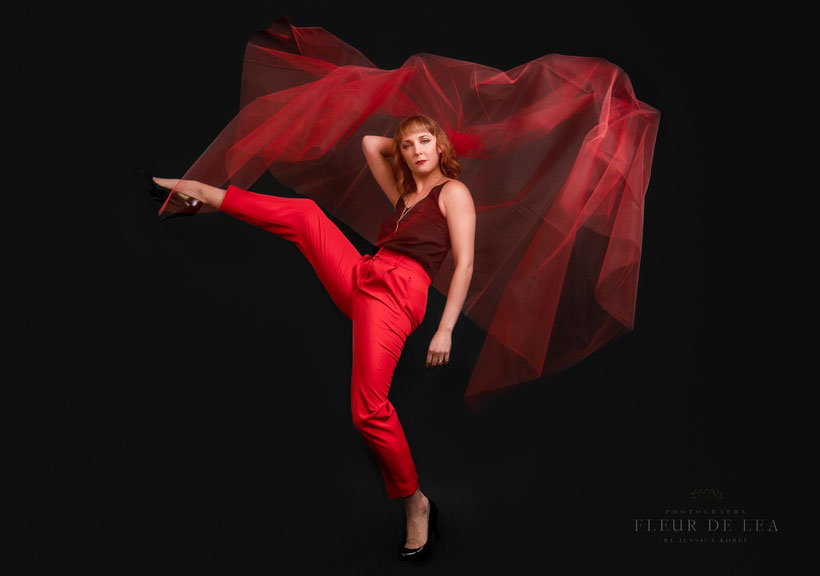 Jessica: Tell us about what you do.
Margaret: I have a pretty unique job in a field that many people don't know much about, besides the dramatized version that appears in movies and tv shows. I am the Artistic Director of Tucson's only professional ballet company. I manage our company of 31 professional dancers and run the various business/operational components of our nonprofit organization. That runs the gamut from crafting marketing materials, to implementing development and outreach initiatives, to managing contracts and partnerships, to planning and executing performances (and more!). I also spend a lot of time in the studio with our company dancers as a teacher, choreographer, stager, and rehearsal director. A lot of people don't know that this is an actual career for our dancers. They are elite athletes and this is their primary occupation, which they do at an incredible level. I do have an amazing team of people who work alongside me, who also care deeply about this art form and our company. We have accomplished so much together in a short amount of time and I'm very excited for what the future holds for Ballet Tucson.
Jessica: Why is the work you do so important?
Margaret: The world can be so challenging and I genuinely believe that the arts are vital to our personal wellbeing and our ability to maintain our humanity in times of crisis. With the return of our talented company artists back to the stage last fall, we have witnessed firsthand the transformative power of dance. Our dancers spark our belief in the extraordinary, allowing us to relish in this beautiful art form's ability to foster inspiration, hope, imagination, and resilience.
Jessica: What's a common myth about your industry? 
Margaret: A couple of common myths about my industry are A. That it's only a hobby for the dancers and B. That it's like the movie Black Swan.
We do have a school (The School of Ballet Tucson) that offers classes for children and recreational classes for adults, but our professional company dancers have trained for most of their lives at an extremely high level to make this their profession. Very few dancers reach a high enough level of skill and artistry to go pro, so I hope that our patrons know what an exceptional group of people they see onstage at our performances. They are also a very kind and caring group of people who strive to uplift each other and work as a team. They are far from the overly dramatic figures depicted in dance films.
Jessica: Do you think being a woman impacts any part of what you do differently than it might otherwise? 
Margaret: I think I approach my role as Artistic Director with much more care as a woman. I have seen a lot of emotional detachment from leaders in my industry, and the damage it causes. I work to lead from a place of humanity and empathy, and I think that is a special gift of many women leaders I know and have been mentored by.
Jessica: Do you feel like your industry is male dominant? 
Margaret: Things are starting to shift in my field, but leadership in ballet is still quite dominated by men. Additionally, since there are so many more women who want to be professional ballet dancers than men, women are often treated as highly replaceable and disposable. Having been a dancer myself for fourteen years and having experienced that sentiment firsthand, I strive to make the women in my company feel seen, valued, and appreciated for what they offer our company. Empowerment of women in this industry is very important to me.
Jessica: What are some steps that individuals or society could take to support creating more balance in the future? 
Margaret: I think in general we just need to start giving women the credit they deserve. Shifting our society's mindset from treating brilliance and success from women from being a novelty, to being a given. We also need to encourage more confidence in women. I used to apologize for just about everything all the time and "sorry" was one of my most frequently used words. It took a long time to break that habit and to let myself feel calm confidence in my work. The impulse still arises in times of stress, and I work on that constantly, but I think if our society showed more appreciation for women generally, this battle that so many of us fight internally would come to an end.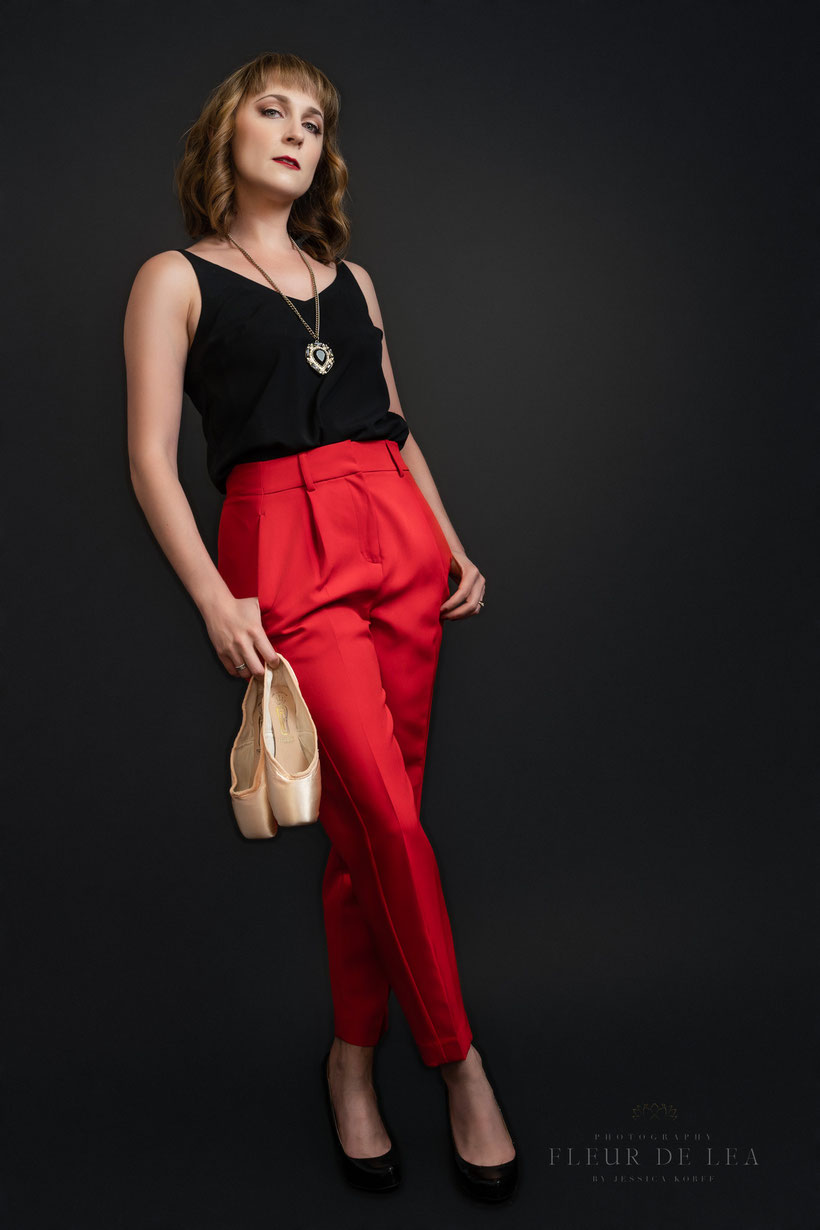 Jessica: Who are 2-3 women who made huge influences on your life?
Margaret: I would say three women who had the greatest influence on me are women who are in my family or who I consider family. I was raised by my fiercely independent single mother and a wonderfully wise grandmother. Their love, guidance, and incredible strength shaped the person I am today. I also consider my Associate Artistic Director Chieko Imada my family and one of my greatest mentors. She has held many roles in my life: teacher, coach, shoulder to cry on, friend, inspiration, and now business partner. She has a quiet strength, but it is profound, and she has helped me through some of the most challenging experiences of my life. I am incredibly grateful to now work beside her. It's an honor and a dream come true.
Jessica: What was a struggle you remember facing when you began?
Margaret: One challenge I faced as I started on my path to a career in the dance world was my financial situation. My mom worked incredibly hard to provide for me when I was growing up, but as with any elite extracurricular activity, participation expenses can run high. I actually used to scrub the toilets of the building of the organization I now run in order to pay for dance classes as a teenager. It's one of the reasons I'm so passionate about scholarship programs and financial aid programs now. Receiving scholarships to Pacific Northwest Ballet School as a young dancer altered the entire course of my life and career for the better. I hope that we at Ballet Tucson can make a positive difference in the lives of Tucson children by providing assistance and access to this inspiring art form.
Jessica: What is your biggest accomplishment?
Margaret: This may sound cheesy, but I think my greatest accomplishment is my marriage. I am a very career-minded and independent person, and I thank my lucky stars that I found my soulmate, my husband Cory, who constantly encourages me to go after my dreams and to never shrink for anyone. I have had many personal highs and lows, and pursued many crazy career adventures, and he has supported me every moment for fourteen years. I never thought I would meet the person I would share my life with at 19, and now I'm so grateful to have shared my entire adult journey with him. We have been able to grow together. I do think that love is the most important thing in life, in any form we can experience it. I consider myself incredibly fortunate to deeply love this wonderful person, my best friend, and I am very proud of our bond.
Jessica: What do you wish you had known when starting out? 
Margaret: I wish I would have known to trust myself more, both in ability and resilience. I used to have such a scarcity mindset, always afraid I would be cut from my job, or wouldn't figure out a way to provide for myself. I also always felt shy and self conscious, worried that most people wouldn't like me. After a few substantial upsets in my personal life, and after doing a lot of work on myself including therapy, I finally broke through a lot of my fear.
I started to ask myself the hard but simple questions like "what kind of person do I truly want to be" and "how can I genuinely help others and make them feel safe and loved". I started to focus on what felt most authentic to me, and that was putting my moral compass at the forefront of everything I do, even when it's hard or seemingly unpopular. I also now trust that I can face hard situations and survive with my humanity in tact. I feel much more grounded as I face extreme challenges, knowing that I will be determined enough to work through most any situation.
Jessica: Are there any resources that have really helped you on your overall business journey?
Margaret: I have really valued the wonderful education and mentorship I have received through the Community Foundation for Southern Arizona. I highly recommend that anyone working in the nonprofit world explore their incredible resources. I have learned so much from them and developed relationships with some very inspiring people who do great work throughout our community to make Tucson a better place.
Jessica: What is your favorite quote?
Margaret: I will hold myself to a standard of grace, not perfection. 
Also the simple adage: Clear is kind
Jessica: What are you curious about right now?
Margaret: I'm curious if I can achieve my goal of creating a sort of oasis for dancers in Tucson, where they can focus on their love of dance and experience a feeling of genuine appreciation and support through their careers here.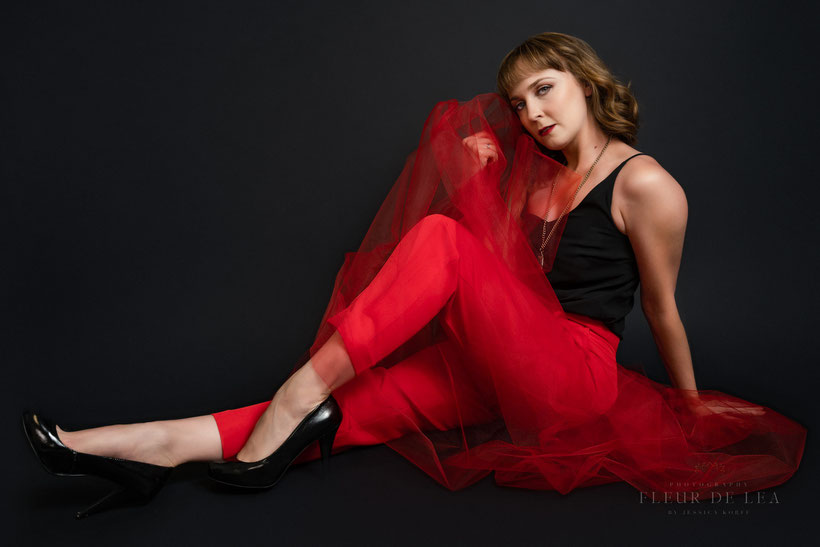 Just for fun
Jessica: What's Your hype song?
Margaret: My hype song is probably Into the Blue by Kylie Minogue. I find it uplifting and she herself is such a fierce and inspiring person.
Jessica: If you could have one superpower what would it be?
Margaret: Definitely teleportation. I love to travel generally, but I do hate airports and plane rides. How lovely to just appear somewhere in the blink of an eye.
Jessica: On a scale of 1 - 10, how weird are you really?
Margaret: I'll say dorky and probably at least an 8 based on my love of Marvel alone. No matter how busy I am, Marvel films and shows especially will be a priority for me. I am almost done with my rewatch of their entire cinematic universe, and this is far from my first time...
Jessica: Tell us about your awards, accolades and notable mentions!
Margaret: In 2011, I was the recipient of a prestigious Dance Fellowship Award from the Princess Grace Foundation USA, for my talent as a dancer and my potential to impact the field. I was the fourth artist selected to be an Artist Curator for the foundation's #gratitudeandtonic initiative in July 2020. I am also the recipient of a 2018 CityArtist Award from the City of Seattle Office of Arts and Culture. As a student, I was the recipient of a Thurber Scholarship Award in 2003 and 2004, and the 2006 Founding Director Award from Angela Whitehill of Burklyn Ballet Theatre. I appeared as a guest speaker at the Dance USA national conference in June 2017. I am now a member of the Tucson Young Professionals Board of Directors and serve on their Nonprofit/Public Sector and Arts and Culture Teams. As a professional dancer, I have performed in Seattle, New York City, Los Angeles (Celebrate Forsythe festival), and Paris, in addition to performing numerous times at the Jacob's Pillow Dance Festival and Vail International Dance Festival. In 2021, I received my Nonprofit Leadership and Management certificate from the University of Arizona Eller Executive Education. I am also a graduate of Tucson Young Professionals' Nonprofit Leadership Academy and the Dean Street Society Entrepreneur Mastermind program. I have choreographed works for Pacific Northwest Ballet, Kansas City Ballet, Pacific Northwest Ballet School, Ballet Arts and Ballet Tucson. I'm the director and producer of the documentary dance film No Dominion: The Ian Horvath Story, and was the host of the notable dance podcast Beyond the Barre. I have been featured by Dance Magazine, Pointe Magazine, Dance Informa, Seattle Magazine, EmpowHer New York, We are Minding the Gap, Dance Lifestyle, Balancing Pointe podcast, Tucson Young Professionals, Radically Distinct Podcast, The Whole Dancer, Knowbox Podcast, BizTucson, and Discount Dance Supply as a representative. I was also a return guest on Seattle morning show New Day Northwest, and have served as a brand ambassador for Five12 Athletic Apparel, Nuun Hydration, RubiaWear and Zeyba Apparel in addition to being a member of the press for Vermouth App, Enchant Seattle, and the Seattle International Film Festival.
---
Nominations are OPEN for next year!!
These close on October 1, 2022.
If you know someone who would be an incredible woman who you feel should be featured, please nominate them below: