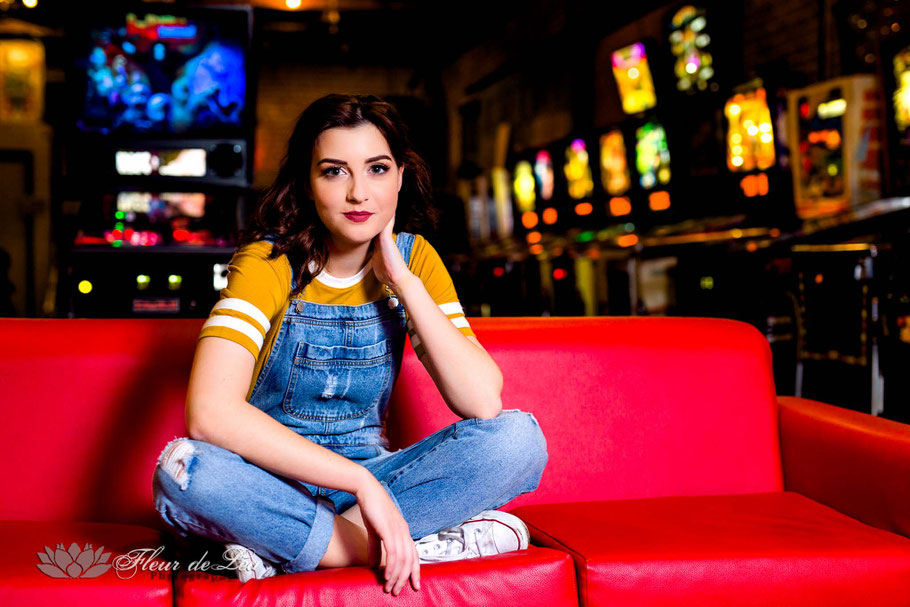 We chose to do Kaitlyn's senior session in Downtown Tucson, Arizona and off of Fourth Avenue. When I met with Kaitlyn and her mom, it was clear that she loved all things retro and vintage. She loved to read, and she loved the idea of travel and culture experiences.  She also loved the Fourth ave scene. Requesting places like Cafe Passe and Antigone Bookstore, to showcase some of the Tucson places she loved. 
We were actually just finishing up her session when we came across D & D Pinballs. I didn't even know this place existed! It couldn't have ended more perfect for her last retro choice of outfit, and as a result we got the image above! 
Kaitlyn, I loved getting to know you and I know you will go on to do great things!! Keep dreaming big!