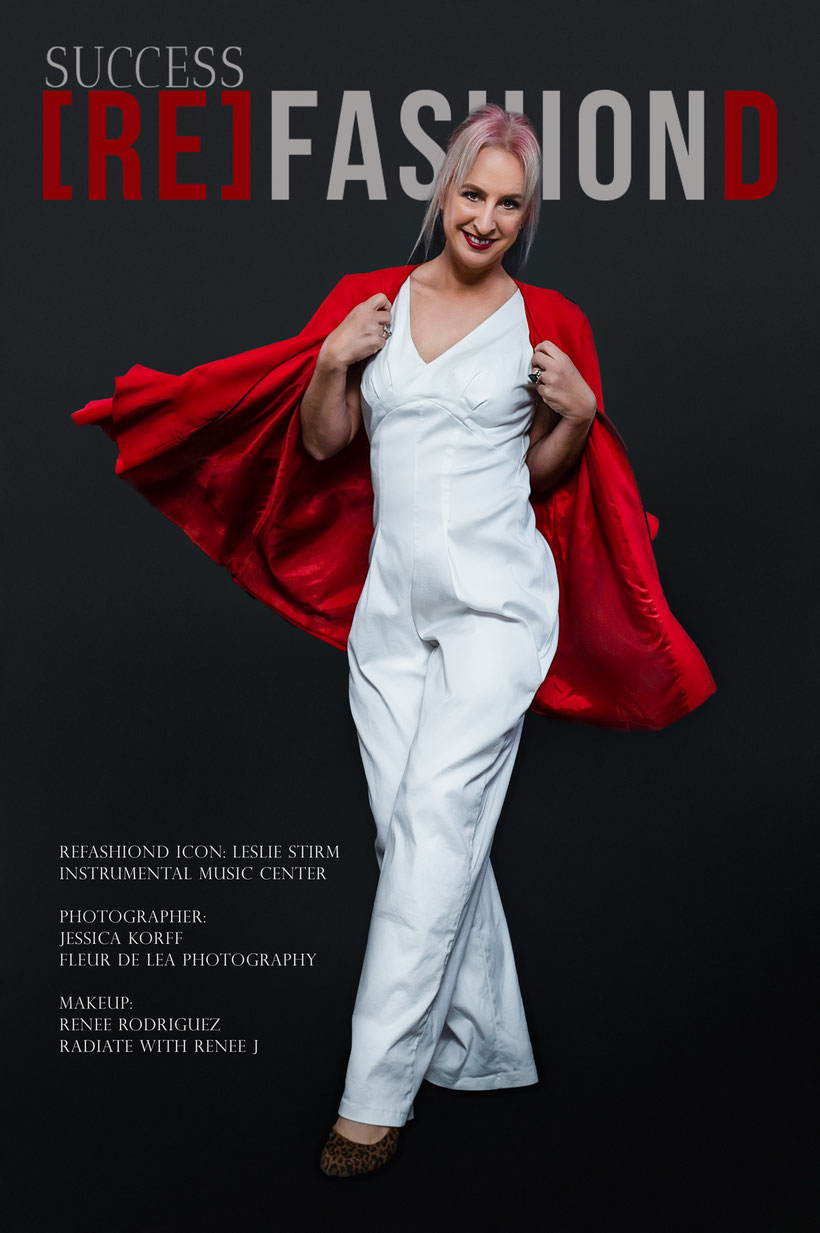 Ok Tucson... I am so damn excited to share this sneak peek with you! 
If I could ONLY describe Leslie with one word, it would be fun.
If I had more words, they would include powerhouse, inspirational, and someone you just want to hang out in their space & soak up their amazing-ness.
From the moment she stepped in my studio, Leslie radiated with a fabulous care-free, confident and connective energy. Her free-to-be me vibe was both refreshing and uplifting. That energy almost gives other people in the room the permission to be themselves also. 
I know you know what Im talking about when I say that sometimes we, as women, feel like we need permission to be ourselves. Like we aren't quite supposed to be so honestly and truthfully ourselves... for many reasons, including how vulnerable it may feel and that fear it won't be accepted.
Leslie doesn't play that game. And without saying it, she invites you not to play it either.
I can tell you from her nomination form, and from just spending time with her studio, she is a fantastic business owner who both deeply cares for and takes care of her employees, she gives back in a huge way to our musical community, and if you didn't know, she is one of only a few women in her industry. 
Leslie was an absolute treat to have in the studio and I am so thrilled to share her with you! 
---
Interview with Leslie Stirm
Jessica: What does RED symbolize to you?
Leslie: Fire, Ignite, Life
Jessica: What does Success REfashiond means to you?
Leslie: I love how you allow each woman to find her own voice, then share it to others.
Jessica: Tell us about you on a personal level.
Leslie: I'm between lives currently.  
Was a housewife/business owner with 2 kids.  
Now, a Single human (who is also a business owner) pushing my self knowledge journey.  
Later... who even knows?!
Jessica: Tells us about what you do.  
Leslie: Instrumental Music Center was founded by my family in 1999.  We sell, rent, repair and teach musical instruments.  We specialize in band and orchestra instruments, and also carry guitars, drums, and keyboards.  
Currently, I run the financial side of the business and inspire the rest of the staff to operate the balance of the business.
Jessica: Why is the work you do so important?
Leslie: We help people make music.  That's one of those universally good things in the world.  It's a easy place to make friends, and express your personal vibe in the world.  I think everyone should try music.
Jessica: Do you feel like your industry is male dominant? If so, has there been improvement in this area in recent years? why? 
Leslie: Yes, the music industry is very male dominant.  90% or so are white dudes.  
I've been impressed with the actions of the SWIM (smart women in Music) to advocate for women in leadership and to help with mentoring support.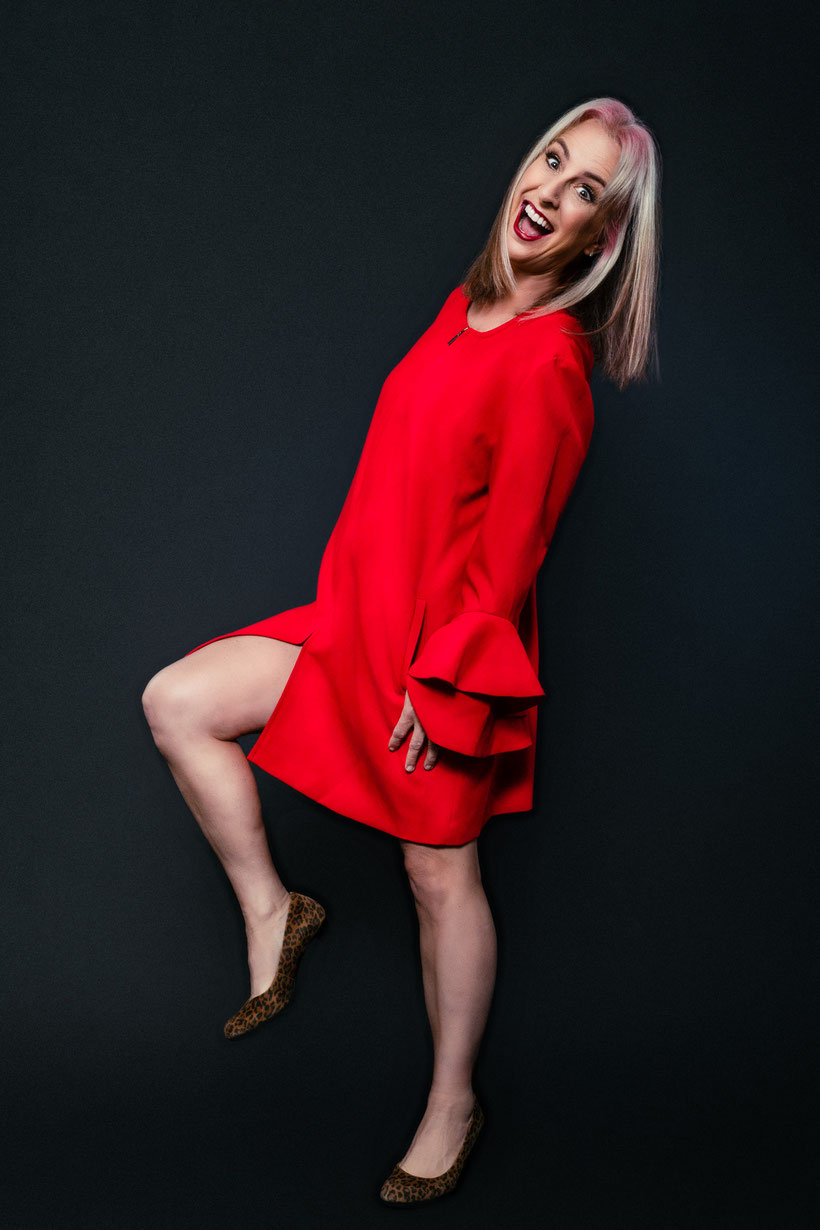 Jessica: What are you curious about right now?
Leslie: There's so much stuff I'm curious about right now. I'm really into self realization, that is the big thing I'm working on, I'm halfway through seminary program at United fellowship Chapel and I'm going to be a reverend at the end of this year.
Jessica: That's amazing!
Leslie: Isn't that crazy? It's a metaphysical chapel and the whole thing is learning that you have only control over your thoughts, words and actions and you better figure those out. And you better figure yourself out, because that's the key to everything; and realizing that our choices belong to us and that's what forms our lives. Then putting that into action, and watching my life just materialize as I'm watching my actions change and then my life changes, it's the most glorious thing. It's amazing and I love it. So I'm super curious about self realization, that's what I'm working hard on right now.
I'm also really curious about Virtual Reality Retail, and where the future of retail is going to be post pandemic. Consumers want to see some stuff different, and retailers need to step it up. We've done a re-model that has addressed some of those, and made sure it's like, really clean and really well organized and labeled, because the eye sees clutter and dust and stinky carpets, as dirty. So watching the arc of what what consumers want different in retail, is really interesting. 
Jessica: What would you say is something that people misunderstand about you.
Leslie:  oh man, all the things. They totally misunderstand everything about me.
I've got a lot going on, I run a business with compassion, and a love of my staff and a knowledge that I'm growing these people and their lives are growing and they're buying cars and houses and like, it's so great that my employees are buying cars and houses, that's just the greatest thing to me. And a lot of people think that I'm just in business for money. They just think it's all about the money. And... that's the furthest from my mind. Of course, at every step, I look at money. I have to pay the bills and I have to make sure that the ship is solvent. I'm guiding the ship, but, at no point did I ever say "Oh, I totally want to do this and get really rich". That would just be the dumbest reason to start a business, I think.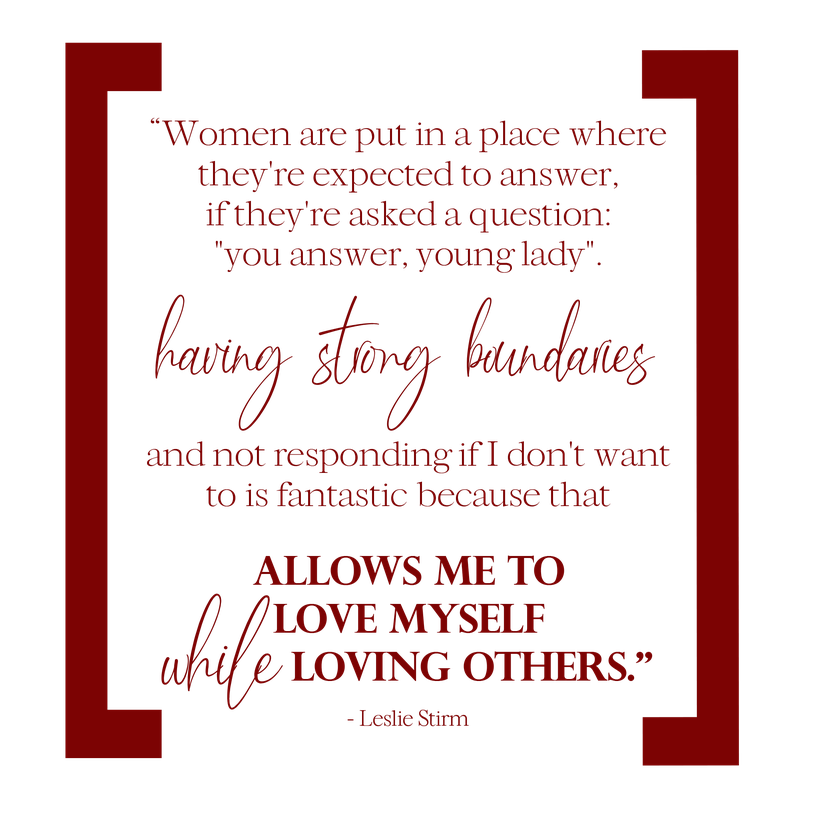 So that's the easy one, but then there's other things people misunderstand as well but, eh.. whatever. They only get to know what they want to know. And then one thing too is, I've become very honest, very, very, I'm absolutely honest with my word. And, and if I choose to not divulge something that is not dishonesty, I just don't answer the question.
I know so many people that get into habitual lying or casual fibbing. You know just casual cruelty, casual complaining about everything, you know, and oh my god it's exhausting. So, being very impeccable with my word and making sure that I'm only saying positive things to myself and others and not just not responding if I don't want to respond, rather than like having anxiety about that. Women are put in a place where they're expected to answer, if they're asked a question "you answer, young lady".  So having strong boundaries and not responding if I don't want to is fantastic because that allows me to love myself while loving others.
Jessica: YES!  I think the confusion is that by having those boundaries that makes you unpolite, or difficult, or what have you. I try to teach my kids that they can be kind, and still have boundaries. There is no "or". If we could all go through that, what an amazing uprising we would have! 
Leslie: Yeah! It's not for sissies though, its hard work. Nobody wants to dig into the wound, but that's where the cure is, it's in the wound. It's in the uncomfortable thing, the thing that you're getting triggered about, again and again and again, you're going to get that lesson again and again until you learn it. Until you figure out what it is and then it doesn't have power over you anymore. 
Jessica: What was a struggle you remember facing when you began? 
Leslie: Overcoming uncertainty.  
It's so scary when you aren't sure what tomorrow brings, and now you have employees... It's requires some steel backbone.
Jessica: What is your favorite quote?
Leslie: Our choices belong to us, and are the seeds that form our lives.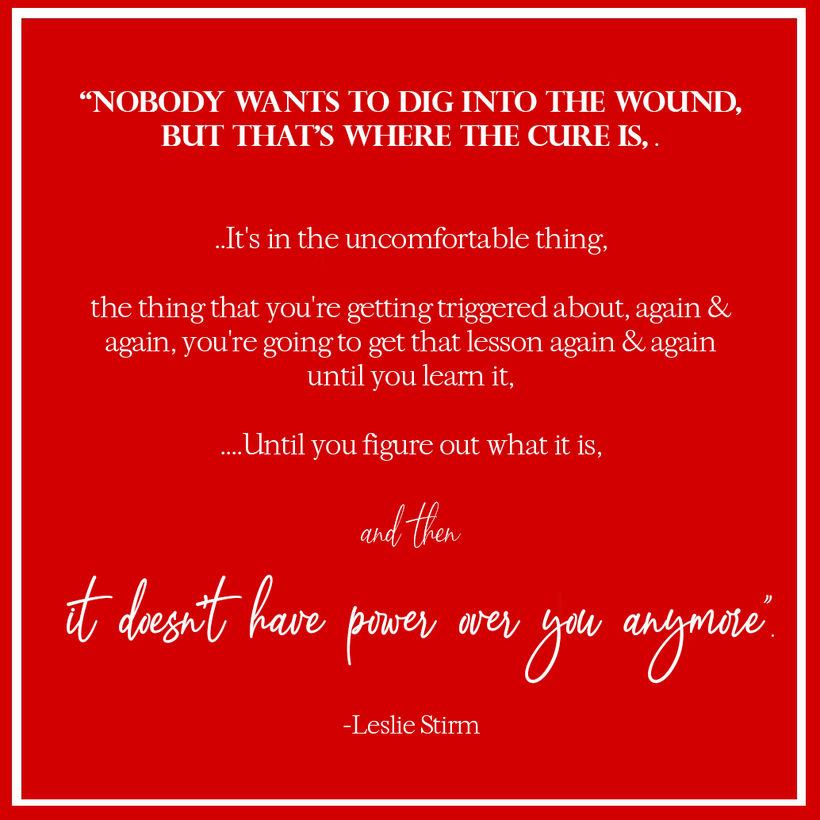 The Fun Stuff:
Jessica: Do you have a favorite local restaurant? What's your favorite dish? Tell us about it
Leslie: Hanging a bunch at Union Public House lately,  I'm a pickles and chicken pot pie kinda girl.  Also, the happy hours are bomb... and live music!!
Jessica: If your best friend was visiting Tucson for the first time, what other favorite local places or hidden gems would you take them to? 
Leslie: Owl Club bar, Campbell bat bridge, Agua Callente park and the sweet desert around it.
Jessica: What's Your hype song? What is the song you would walk out on stage to?
Leslie: Lose yourself by Eminem
Jessica: Do you have a favorite word? What is it and why?
Leslie:  Choice.  We are in choice.  You are in choice.  
People pretend that they aren't were their feet have taken them... I like to put people back in the drivers seat of knowing they are in choice.
Jessica: On a scale of 1 - 10, how weird are you really?
Leslie: Sweetie, I turn it to 11.
I'm on my way to a 3 week roadtrip to Yellowstone to clear my brain.  I have to be back in time for a big tattoo project.
Jessica: Tell me something that's true that almost nobody agrees with you on.
Leslie: Everyone you encounter in life is actually you.  It's a reflection of you or a lesson for you.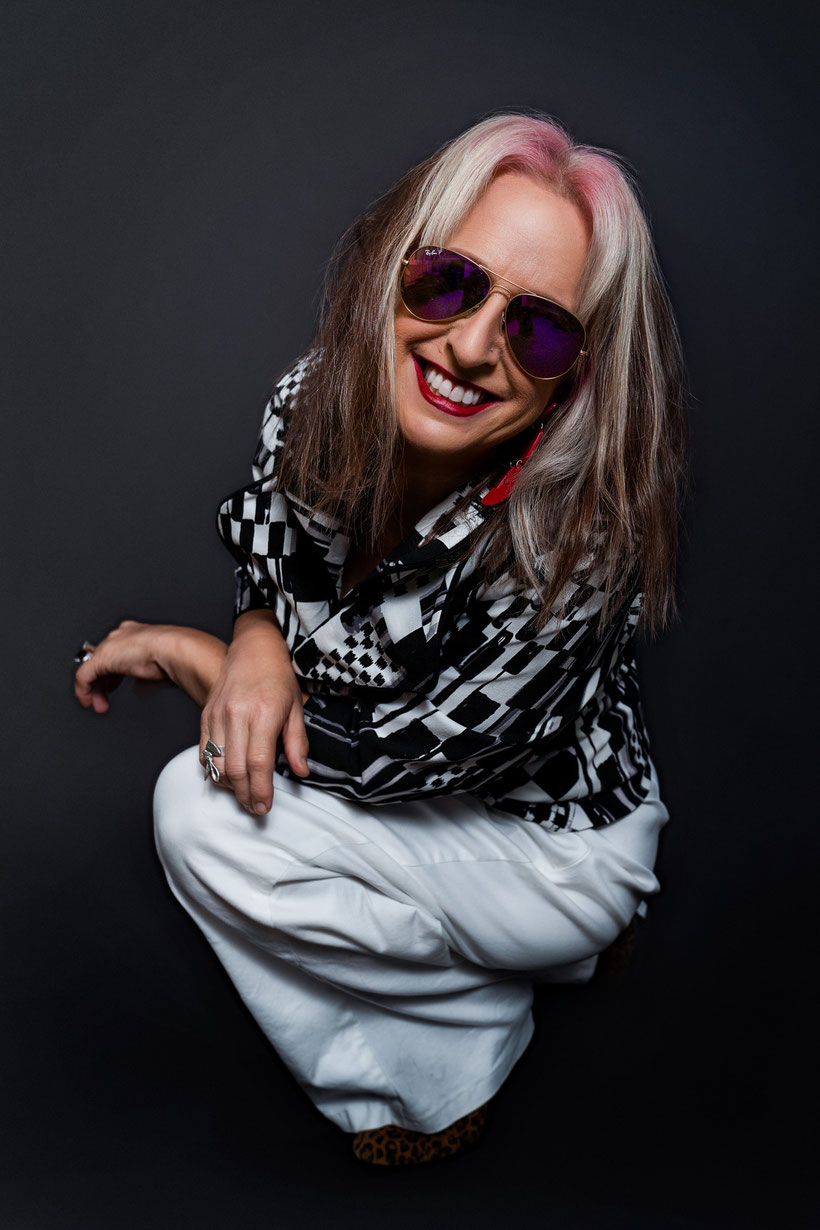 Jessica: Where would you like people to go to find you or find out more about what you do? Please provide links here.
Leslie: www.imc-az.com
IG:  i_inthestorm
---
Are you joining us at the launch party!? Save the date! 
When: 
February 12th at 2pm! 
See you there, and wear your red! 
Where: 
Karen Lukacs studio:
2456 N Pantano Rd
Tucson, Arizona 85715
AND get your copy of the 2nd edition of Success Refashiond Magazine Below!
---
And don't forget to join our exclusive women change maker community to connect, uplift, ask questions and keep up to date on exclusive events!