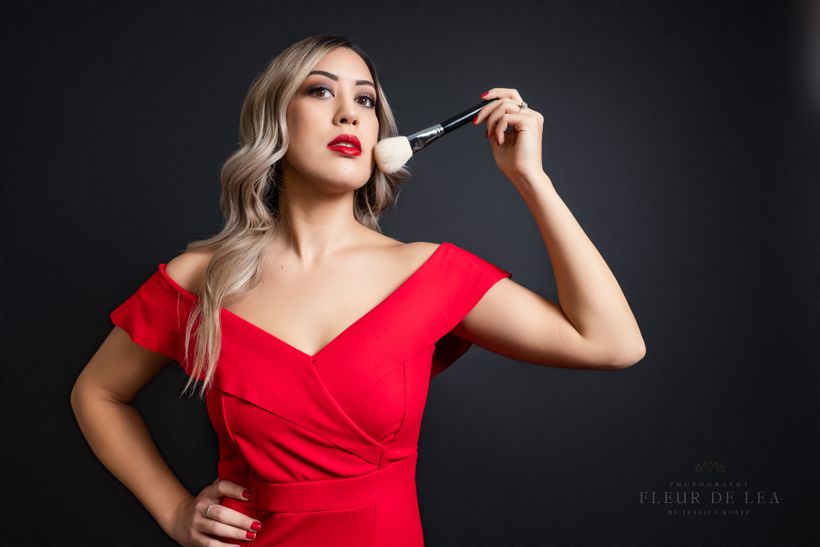 If you have done photos with us in our studio, you have likely met Renee Rodriguez of Radiate With Renee J, many of our clients who have enjoyed her work in our studio in the past, will rearrange schedules to make their's line up so that she is the one they get, because quite frankly, she is that amazing.
While having great camera ready makeup for your shoot is important, makes you feel amazing and pampered and makes your photographer's job a ton easier, what people love even more about her is the way she fits right in to our company culture. The way she takes care of each of our clients and connects with them and makes them feel, is an essential piece of the experience we offer.
On top of taking care of all of our clients, she is the makeup sponsor for Success Refashiond Magazine, where she takes amazing care of each of the REfashiond Icons you see in the magazine, and where you will also find this original interview. 
If you have worked with Renee, drop a comment below and let us know what you loved the most!
---
Jessica: Tell us all about you on a personal level.
Renee: I'm a Tucson native that loves the desert heat! When I'm not glamming my clients you can find me traveling to new places with my Fiancé, eating delicious vegan food or binge watching a Netflix series while cuddling my three small dogs on the couch. I've also been busy planning my destination wedding that's happening in August 2022 in Baja California - so exciting!
Jessica: Tell us what you do!
Renee: I am living my dream! Being a hair and makeup artist for all occasions is a dream come true! I specialize in enhancing my client's natural beauty with airbrush foundation that leaves them with a flawless finish to their skin. I strive to help each client feel and look beautiful while keeping them true to themselves!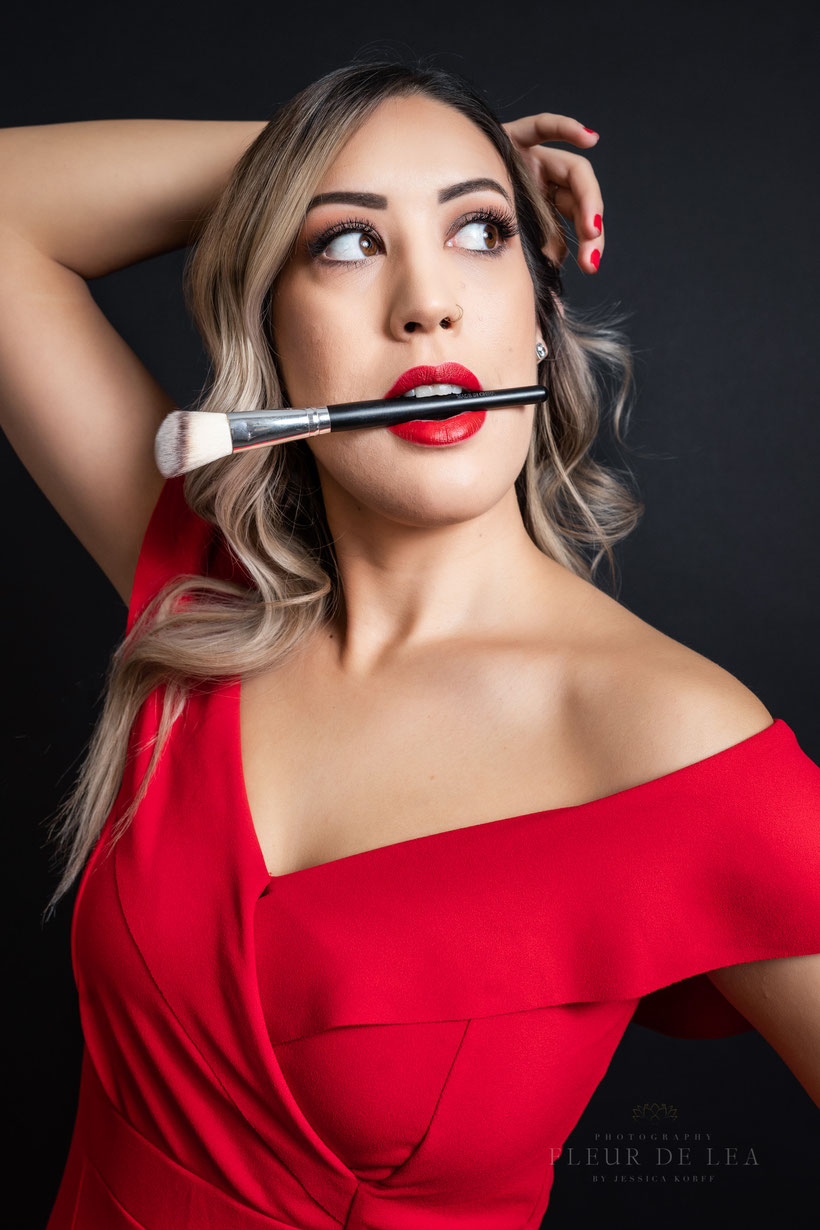 Jessica: What does RED symbolize to you?
Renee: Red to me, symbolizes power and confidence! Especially with makeup, a red lipstick can change the way a woman feels about herself. I love seeing the confidence shine when they look into the mirror!
Jessica: What does REfashiond mean to you?
Renee: To me, REfashiond means having the freedom to be who you want to be. The media has a very strong influence on how women feel they should look, dress and act but it's important to have that choice and be true to yourself!
Jessica: What's your favorite part about what you do? 
Renee: My favorite part of being a hair and makeup artist is helping women see their own beauty in a different light. I love my clients reactions when they see themselves and say "I didn't know I could look this good!" Or "Oh my gosh, that's me?!" Seeing their confidence is the best!
Jessica: Red lipstick is often a topic of conversation around here! What are your best tips for wearing red lipstick?
Renee: Red lipstick can be scary for some people but I have a few tips to help you apply the perfect red lip!
Always be sure to exfoliate your lips so you can have a smooth application.
If you're using a red lipstick, apply lip liner in the same shade all over your lips - this acts as a primer and you won't have to touch up your lips as often throughout the day/night.
If you're using a long wear liquid lipstick, apply that first and then use a lip liner that's a slight shade darker to smooth out the edges of your lip shape.
I always finish a red lip off with some concealer and "clean up" the edges with a small flat brush (less product is key here). This will really make your lips pop!
Jessica: What do you wish other women knew about themselves? 
Renee: I wish other women knew that they are beautiful just the way they are and makeup is not a necessity to feel or look beautiful - it helps enhance our features and is a fun way to be creative and change out look each day!
Jessica: Where can people find out more about you?
Renee: Future clients can reach me on my website at ReneeJMakeupNHair.com or my email RadiateWithReneeJ@gmail.com. You can also follow me on Instagram or Facebook @RadiateWithReneeJ