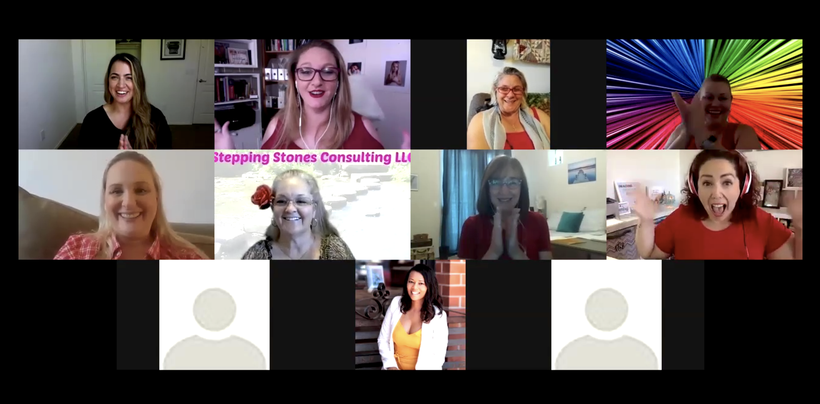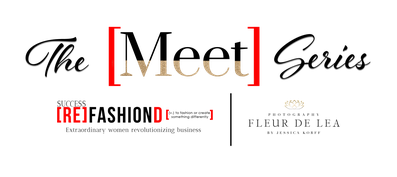 Wow. 
What a fantastic and informative call. 
First of all. Do you see that screenshot? We seriously have a graet time on these calls! If you are not joining us live, you are missing out on some fun interaction that just isn't the same when watching the replay. 
Have you ever wondered how your competitors get all that media coverage, did you think it was by chance? Maybe you know about press releases, but you have never moved forward on writing one because you really didn't know how to do it well. 
Or maybe like me, you did all the research and became overwhelmed with information overload. 
The dreaded Analysis Paralysis.
I know you know what I am talking about.
Why is it so important to know this for your business though? Getting into the media provides third party credibility, it provides great visibility and it sets you above your competition. And Sabrina is here to help you figure out how to do exactly that!
What if I told you Sabrina has over a decade of experience in the media industry. As a public relations executive, she has handled communication strategies for household names including Wolfgang Puck Fine Dining Group, the hit television show Tanked on Animal Planet, and Caesars Entertainment. And that, as a journalist and radio host, she has interviewed top celebrities and business executives on NBC, ESPN and in Las Vegas' top-rated print publications.
Awesome right!? 
What if I told you all of that, AND that you could have joined us live and picked her brain yourself! Seriously! Make sure you are joining us live, because what an awesome opportunity! 
Check out the video below for all of the invaluable information she offers us, and let us know your favorite part int he comments below!
As Promised, here are some examples of how a Sample Press Release would be sent off and look to the media source recieving it. We have two examples to show you. How an email with the information would look in the body of the email, and a how it would look as sent as a PDF. 
Sabrina wanted to include an important note about how the layout of these should look:
"In a PDF I usually just use the logo, but in an email I'll include a photo to get the attention of the media" please note her included photo is also in the body of the text and is not as an attachement.
She sent me a sample by email exactly as it would look to the media, here is what I saw in my email feed:

Once opened, this is how it looked as an email: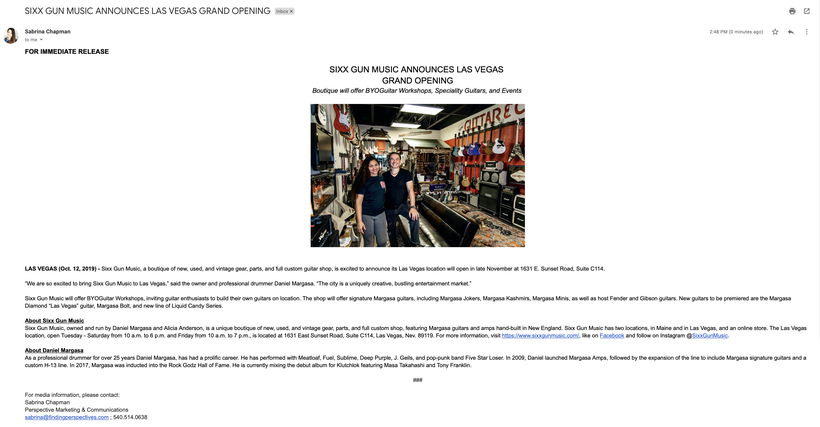 And if you needed to send it as a PDF you can download the sample here:
For all the information we learned around this, you will want to watch the video above if you haven't! So much important information on how to do this well and how to do it for you!
---
---