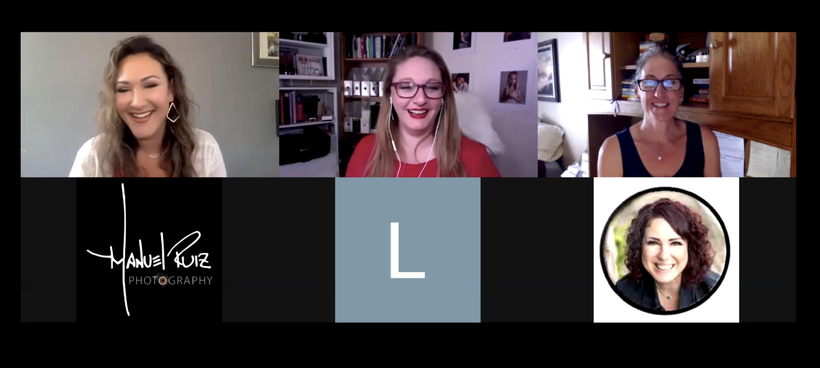 "Glitter is my favorite color" 
If you know Robyn, You know she loves her sparkle and glitter! 
And her favorite glitter is nature's glitter, Geods!  I absolutely love the way this discussion rolled right into exactly what our talk for today is all about. 
Robyn goes on to say "Do you know what I love about geods? They are beautiful because they are unique. They don't have to be perfect, they are not exact, they are so unique and so different... and each one is beautiful"
Just. Like. You.
She also talks about how she was wonderfully created unique and different, and she didn't always like it. As a woman who is 6' 4" she is not just the tallest woman, she is often the tallest person in a room. And once she embraced it, everything became all about being just a little "extra", a little extra length, a little extra leg and all the glitter. 
Robyn came on specifically to talk about how we, as women, give, give, give, and do not always take time for ourselves.
But here's the thing.
You cannot pour from an empty cup.
DO NOT apologize for taking time for you, your mental health and your peace. 
And listen moms...
If you do not have boundaries, you teach your children not to have them either. The entire reason we often put ourselves last is because we want our children to feel loved and supported... and yet we teach them that as an adult they can not continue to love and support themselves because everyone else must be taken care of first. We teach our daughters that they cannot put themselves first, and we teach our boys that a woman's job is to put everyone else ahead of her.
So again, it's ok to have boundaries, it's ok to say no, it's ok to say "no, because that does not align with my goals".
Does it bring you joy? Does it bring you money? Does it feed you or suck your energy? Is it important to who you want to be aligned with?
You only get one skin and mind. Take time to take care of them! 
Check out the video for all the great tips! Including:
-The 5 basic steps of skin care... BASIC people, there are 5 steps you need to do to take care of your skin AT THE BARE MINIMUM. 
-Robyn's Top 3 favorite self care things she makes sure to do for herself.
-Tips for when you don't have family around to help get you some peaceful time
-When your teenagers should begin a skin care routine (and what is really important about what types of products they use.. make sure it DOESN'T have these ingrediants!)
-At what age you should begin using anti-aging products... here's a hint... you need to start before your even able to rent a car!
-Sunscreen!... Robyn has some very strong feelings about types of sunscreen. 
-The 3 reasons our skin ages. And the most inexpensive way you can change your skin!-- Here's a hint, you have access to this RIGHT NOW.
- How far ahead of a photoshoot or wedding you should be preparing your skin, in a healthy way... (another hint! it's more than a few weeks!).
-Her one big regret. 
And watch to the end to see how she nearly made me cry with her incredibly kind words. 
Thank you Robyn for who you are and what you stand for.
---