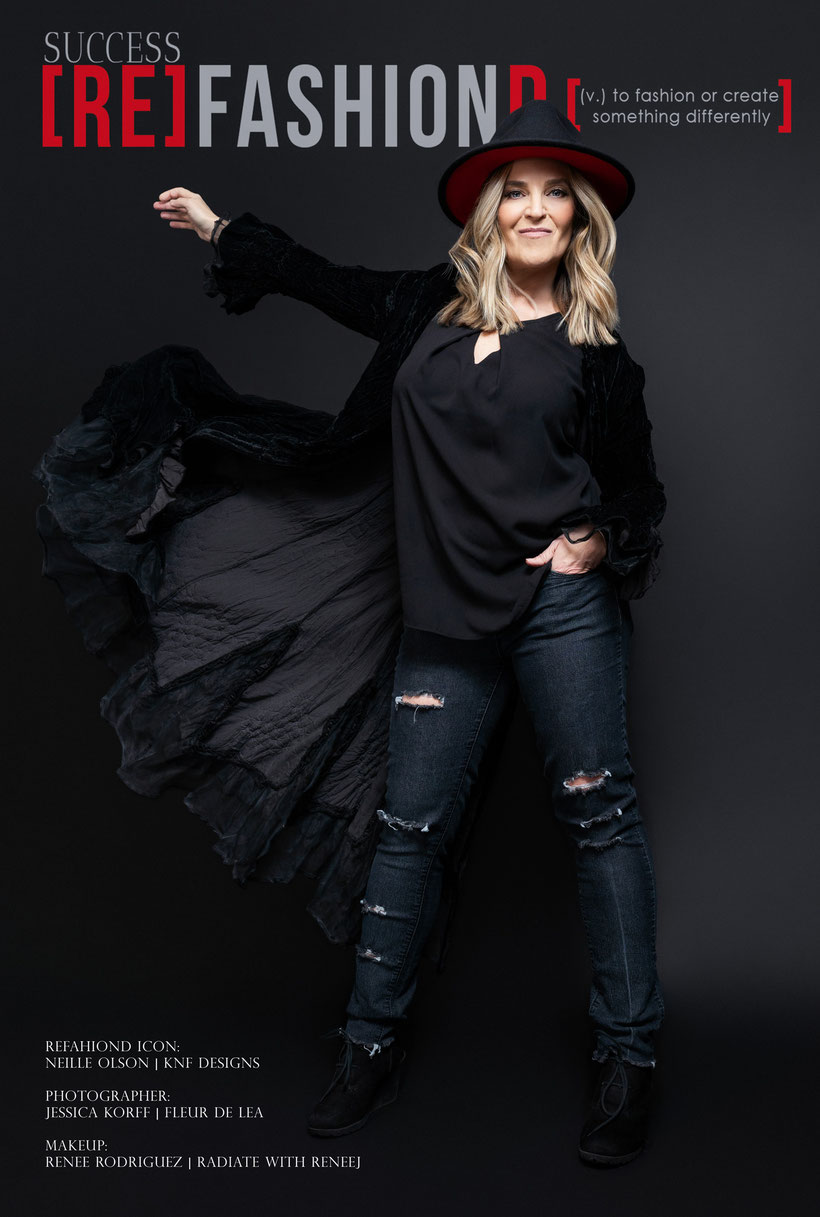 Ok Tucson, I am so excited to bring you this extraordinary woman. I have had the great pleasure of really getting to know Neille over the last few years and she is such a wealth of knowledge and incredible experience, someone who lives life on her own terms and to its absolute fullness. 
I first met Neille several years ago when I walked into a Tucson Women in Business meeting, and I was completely in awe with her boldness. Still on my own journey to find my confidence and boldness hers struck me hard. She told the story of a 20-something year old self, walking into Crate and Barrel with her newly created mosaic designed outdoor coffee table plans and walking out with a One Million Dollar contract!
And she has pretty much never stopped since. She has drive and a willingness to dive-in and fail if needed. At the time, that was something I was terrified of stepping into but also I knew was a place I had to go, if I ever wanted to break through my own ceilings at least.
She has become one of my dearest friends, and I am so excited to finally share her with the world a little bit more! 
---
Interview with Neille
Jessica: What does RED symbolize for you?
Neille: Red generally expresses extremes; love or hate. Let's face it, No one uses Beige to let the world know they are passionate about something!
Jessica: What does Success REfashiond Mean to you?
Neille: "Fashion" is trend based. "Re-fashioned" as you are using it is provocative. It makes me consider success on my own terms, not success designed by the masses, which is how I prefer to roll anyway.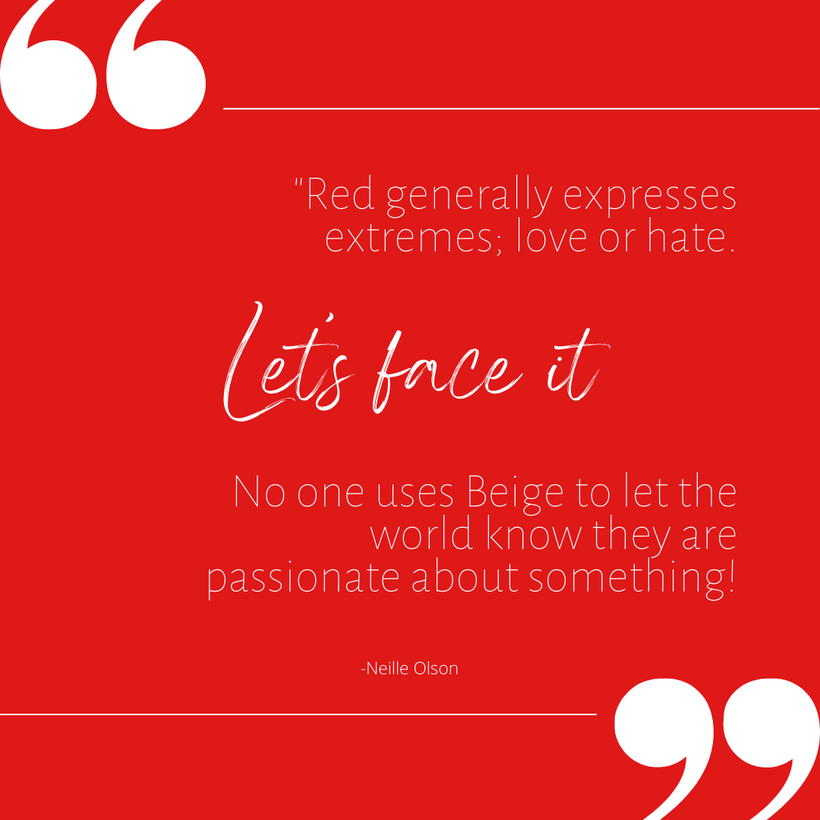 Jessica: Tell us about you 
Neille: I aspire to inspire. I am a creative who comes from a long line of folks compelled to make stuff! I am a seeker fascinated by what makes some people able to achieve their dreams, so I read a lot. I'm dedicated to growing and evolving and helping others achieve their potential too. Sometimes I nail that, often I don't, but I will never stop trying. I am a proud mother to my favorite human, Jaden Olson, who inspires me to be an example of whats possible.
Jessica: Tells us about what you do
Neille: I am an equal artist & entrepreneur at my core. I am the president and CEO of a few companies that all roll into a brand of specialty outdoor furniture -KNF NEILLE OLSON where we manufacture art. Our companies create mosaic tables (and bases, chairs, cushions, etc) that are unlike anything in the market. Our designs and engineering are unparalleled.
Jessica: Why is the work you do so important?
Neille: How we live influences how we show up in the world. You can sit at a plain table OR you can sit at a table that inspires you to dream. Most of my designs are influenced by my travels, so you can marvel at the intricacy, appreciate the craftsmanship and let your mind transport you as artwork often does. Appreciating art is one thing, living with it feeds your soul.
Jessica: What advice would you give to someone wanting to enter your industry or profession?
Neille: I often hear "I can't make a living as a creative". THAT makes me want to write a book (in the works), scream from the mountain tops and help anyone who wants to learn and grow "YES YES YES you can! Try this, do that, repeat… and then DON'T STOP!". People think success is this linear path and if it's not and takes a dip, they think it's over…but it's only over if you stop. It's a cliché but I have failed way more times than I have succeeded… AND, I learn, get back up and get after it again.
Jessica: Do you feel like your industry is male dominant?
Neille: My experience has been the furniture Industry is very well mixed. If it wasn't, I likely wouldn't have lasted for over 25 years in it! A great example is around 15 years ago when we were preparing to go to one of our trade shows in Chicago; One of my employees asked if he should tone down his jewelry, makeup or nail polish for the show. I told him to do whatever he was most comfortable doing, but my suggestion was to be 100%, unapologetically himself. He dressed and accessorized as his typical self and his sales were tremendous, even outselling me. I believe in the importance of expressing yourself so I wouldn't last long in an industry that didn't support that mindset.
Jessica: What was a struggle you remember facing when you began?
Neille: How much time do you have?! I could share that our second big run of coffee tables to Crate&Barrel had cracks down the middle when they arrived, how trucks full of merch were impounded at customs for a month, how our main glass supplier went out of business, how I acquired my partner's 1/2 of the business and "yay" was then running the business alone, how I was doing 20 trade shows a year, How I lost key employees and/or had to fire key employees that I loved.... the struggles were and still are real!
Jessica: What is your biggest accomplishment?
Neille: Personally- Showing up 100% for my daughter at all times no matter what else I had going on (clear priorities are a beautiful thing!).
Professionally- Going against the grain & approaching things my own way (high-school drop out, making art for a living, female business owner, single mom, etc.)  and being happy and successful anyway!
Jessica: What do you wish you had known when starting out?
Neille: The importance of clearly documented processes and data integrity structure! Its the least sexy thing on the planet but it's the backbone of a well run company, theres no way around it!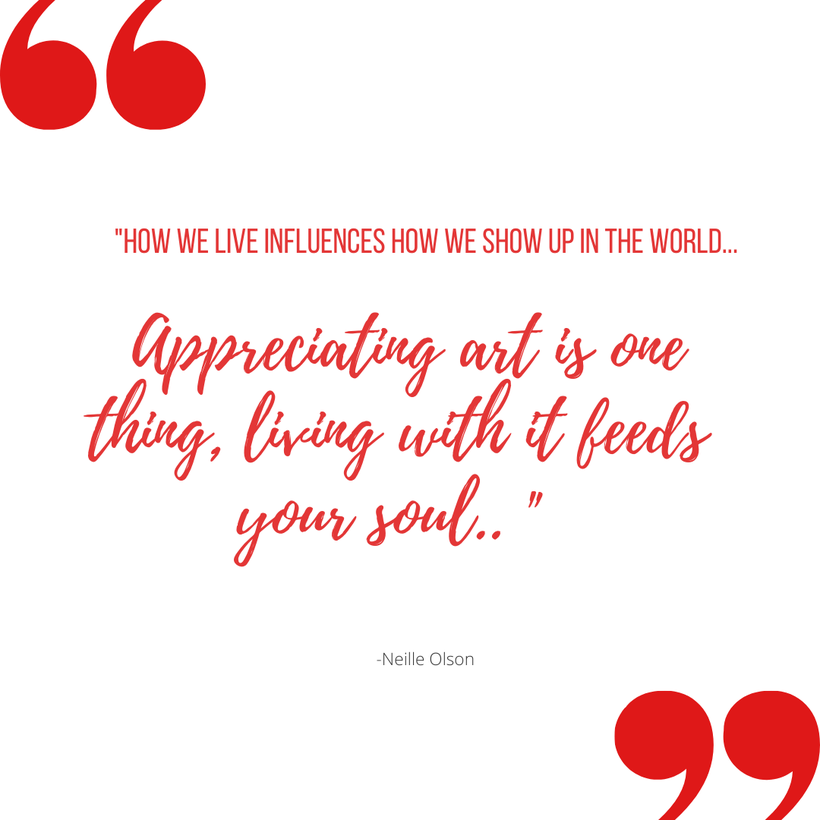 Jessica: What are you curious about right now?
Neille: In Business- NFTs and how I can play in that space, lots to learn there. Socially- I'm curious about what being a female will feel like in future generations. What can I do with my remaining time to empower women to want more than to be "picked", and to embark on mutual choosing (and for reasons besides physical attributes)?
Jessica: What's Your hype song? What is the song you would walk out on stage to?... Is there a story there?
Neille: BOSSy by Kelis! Yup, there is a story. After the 2008 economic crisis which I was the poster child for, I eventually got back on my feet. I was at the bank to get a cashiers check for the downpayment on a new house. Check in hand, I was walking to my car on my way to the mortgage company and in the parking lot, straight out of a movie, a car was bumpin that song SO LOUD in was shaking...I felt like everything slowed down, I did a slo-mo hair flip..and I was feeling that "I GOT THIS!.. nothing can keep me down". Thats been my jam ever since!
Jessica: If you could have one superpower what would it be?
Neille: Time travel for redos or skip overs!
Jessica: Tell me something that's true that almost nobody agrees with you on
Neille: Geek Alert; If your schedule is solid you can accomplish anything.
Jessica: Where would you like people to go to find you or find out more about what you do?
Neille: 
IG - KNFNEILLEOLSON or Neilleolson
FB- KNF Neille Olson or Neille Olson
---
Creative Credits:
REfashiond Icon: Neille Olson | KNF Designs
Photographer: Jessica Korff | Fleur de Lea Photography
Makeup: Renee Rodriguez l Radiate with Renee J
---
Are you joining us at the launch party!? Save the date!
When:
February 12th at 2pm! 
See you there, and wear your red! 
Where: 
Karen Lukacs studio:
2456 N Pantano Rd
Tucson, Arizona 85715