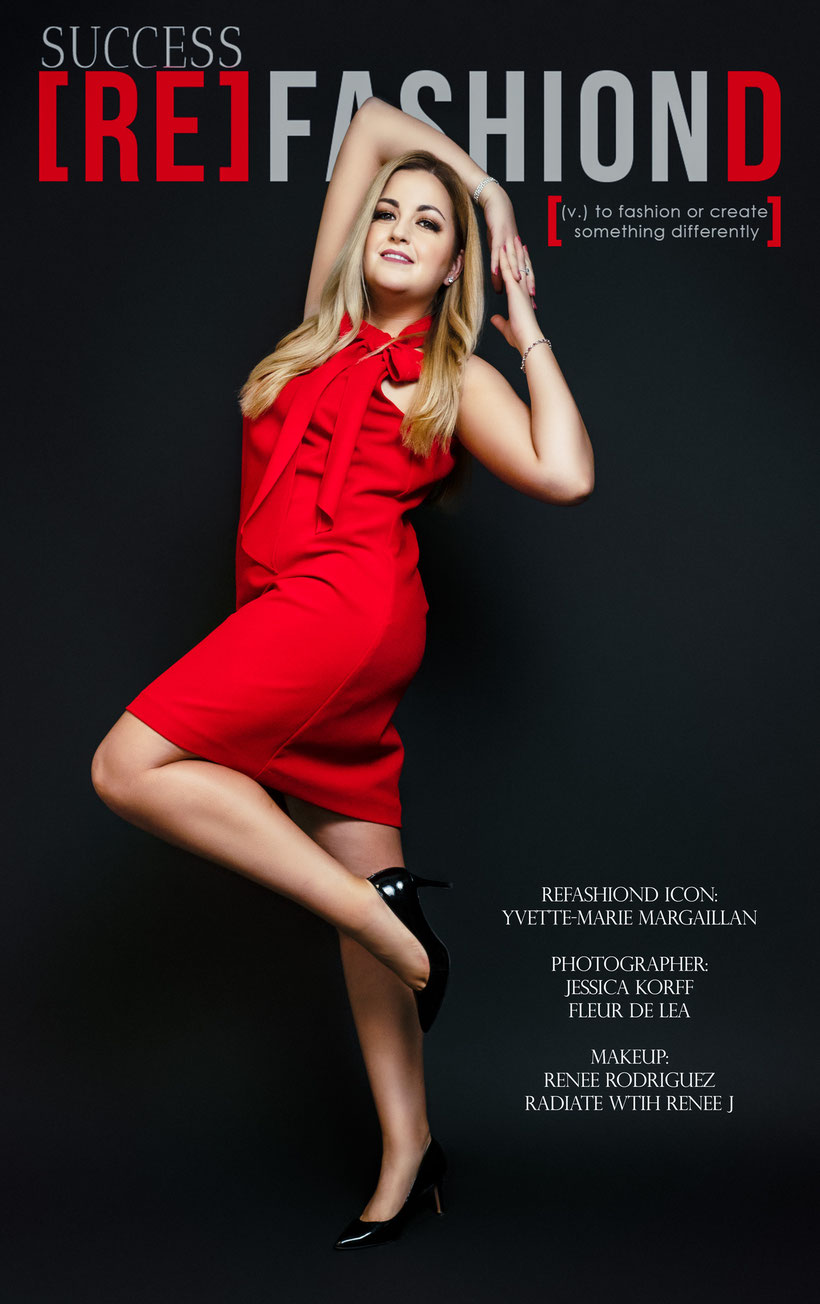 I have had the pleasure of knowing of Yvette-Marie, almost since the time of her newest business baby's launch. Then I would slowly get to know what an incredible woman she was through seeing her at occasional networking events. It wasn't until we sat down and had lunch together that I really understood the incredible work is doing, the heart and knowledge she has, and about her incredible drive.
I am often surprised at how people underestimate a driven woman, but even more so one who is young. I hear too often of how a younger woman is treated like she is not an "expert enough" hasn't had "enough experience" and sometimes treated like they need to wait until they are older to pursue dreams and passions. And while it might be true that, in general, a younger woman as less overall life experience than an older one, Whats not true is that a woman can become the expert at any age. Something Yvette-Marie proves to be true.
At only 30 years old, Yvette-Marie now is running two very different and very successful businesses. She started her first business, Autism Pediatrics at the age of 25! And at 29 found herself growing Tucson Tea Company to what it is already today. 
She knows business, how to grow business, and how to create a fantastic and empowering culture within her businesses. In fact, ask her about her entrepreneurial start with Lemonade stands!
Here's your chance to get to know her more!
---
Interview with Yvette-Marie
---
Jessica: What does RED symbolize for you? 
Yvette-Marie: Red symbolizes both power and femininity; the union of two characteristics that society still sees with mutual exclusivity.
Jessica: What does Success REfashiond Mean to you?
Yvette-Marie: To me, it means success by design, on my own terms.
Jessica: Tell us a little about yourself.
Yvette-Marie: I'm the youngest of three sisters and recently married. I love getting everyone together to sing and dance and eat. I have a ridiculously spoiled, needy cat who takes up all of my time as well.
Jessica: Tells us about what you do.
Yvette-Marie: I'm a licensed and board certified Behavior Analyst and own a healthcare practice, Autism Pediatrics. We provide therapy to children and adults with autism and other developmental disorders. I look at how environmental factors create potential stressors that affect behavior, child development, communication, and overall well-being, and make the necessary changes to help those individuals thrive. I also recently launched a loose leaf tea business with my husband called Tucson Tea Company.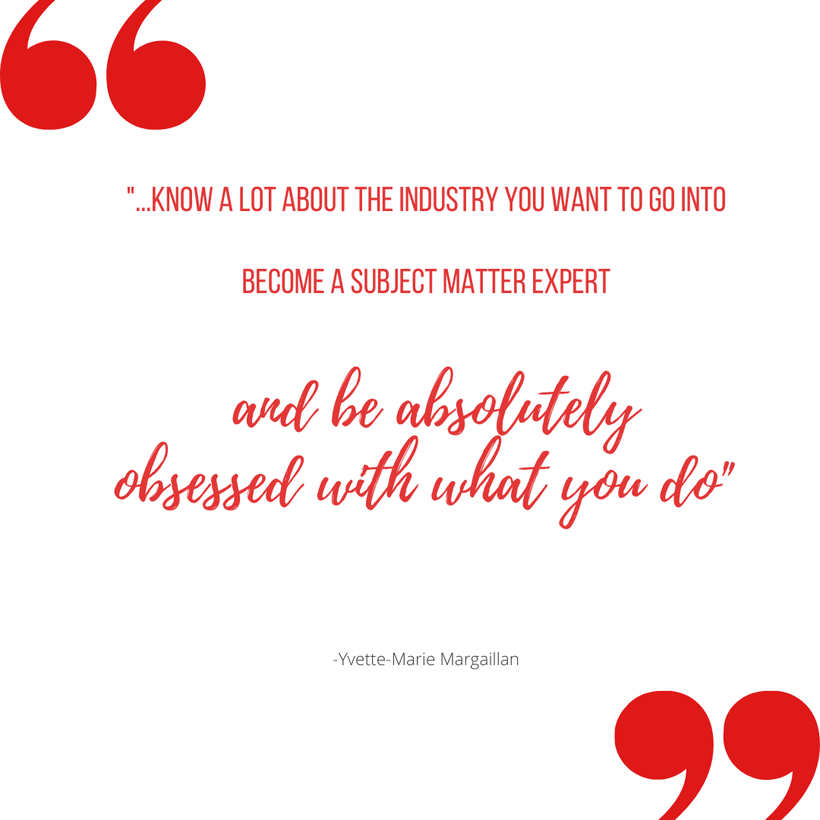 Jessica: Why is the work you do so important? 
Yvette-Marie: There are so many misconceptions in the field of autism and very few people with the patience to share resources. 
In the tea industry, there are very few companies targeting Latinos and other minorities for the heath and wellness benefits of tea.
Jessica: What's a common myth about your industry or business? and can you debunk it?
Yvette-Marie: The biggest myth in my industry is that every child with autism receives services, and unfortunately this is false. So many families go years without receiving any sort of developmental supports which can lead to challenges down the line.
Also, all teas are not equal. I'm not kidding.
Jessica: What advice would you give to someone wanting to enter your industry or profession? 
Yvette-Marie: Being a business owner isn't easy, but it also isn't impossible. I'd encourage anyone wanting to start their own business to get organized, make a plan, and take the leap. Know a lot about the industry you want to go into, become a subject matter expert and be absolutely obsessed with what you do.
Jessica: Do you feel like your industry is male dominant? If so, has there been improvement in this area in recent years?
Yvette-Marie: Over 85% of the behavioral health industry is made up of women, yet 90% of leadership roles go to men. While there have been improvements in recent years of more ethnic and racial diversity, the gender diversity has not improved much. My experience in the tea industry has been the same. All of the tea companies I know of in Tucson are owned by men. 
Jessica: What are some steps that individuals or society could take to support creating more gender balance in the future?
Yvette-Marie: I would encourage more healthcare professionals and business owners to mentor young women interested in these industries.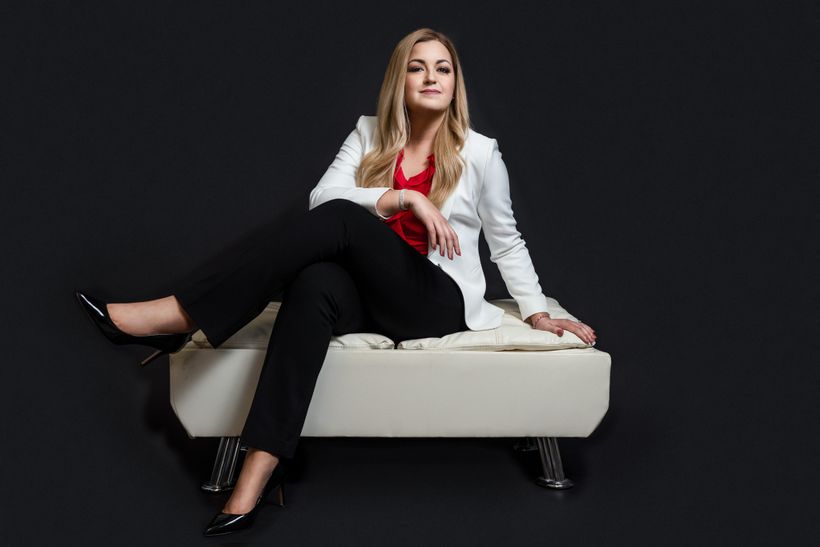 Jessica: What was a struggle you remember facing when you began?
Yvette-Marie: Starting a business means that the people closest to you are going to doubt you, and instead of supporting you, they will try to convince you to stick to the status quo. They mean well, but it's important to ignore the noise and keep your eye on the target.
Jessica: What was a moment where you felt like you had to be brave? Something that was scary for you, but you got through it anyway?
Yvette-Marie: My first job out of grad school was a fantastic learning experience, mainly because I learned what not to do. The office culture was horribly toxic, and people were resigning left and right. It was in that moment I realized I had to go for it and start my private practice. It was scary not knowing when I'd have an income again, or not knowing if I'd have enough money to pay my staff. Autism Pediatrics just turned 5, and I'm proud to say we've never missed a payroll.
Jessica: What is your favorite quote?
Yvette-Marie: Do today what others won't so you can live tomorrow like others can't. No job has ever been beneath me, and having that mindset has helped me continuously move forward.
Jessica: Do you have a favorite local restaurant? What's your favorite dish? Tell us about it!
Yvette-Marie: I love Vero Amore, all of the El Charro concepts, and anything with fresh seafood. I also love eating anywhere that would be considered a little hole in the wall.
Jessica: Do you have a favorite word? What is it and why?
Yvette-Marie: Pamplemousse. It means grapefruit in French. I don't like grapefruits, but I love that word.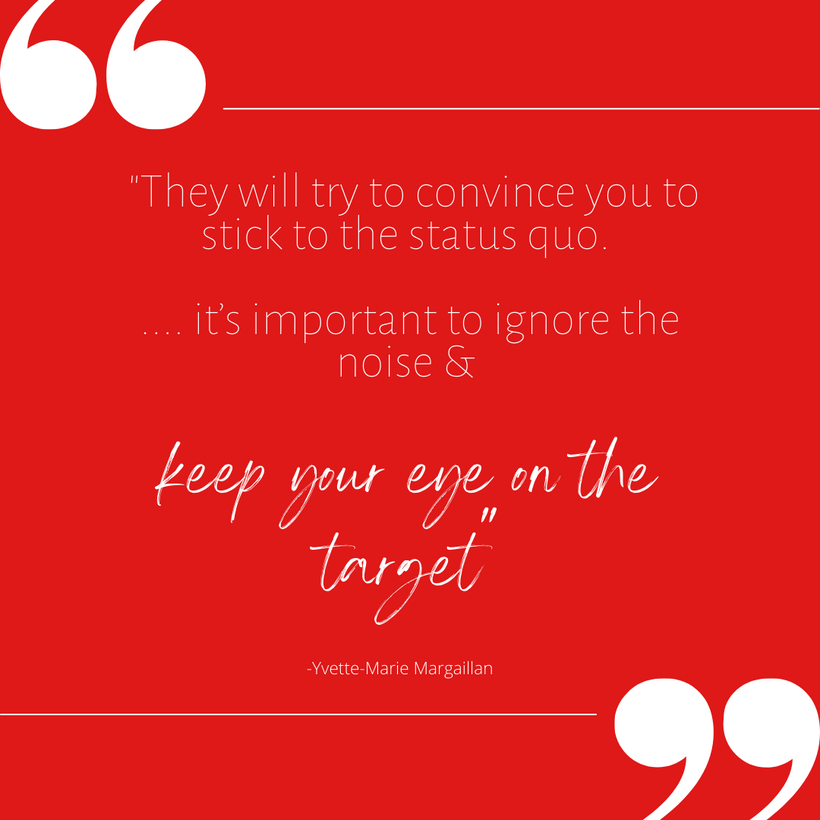 Jessica: Tell me something that's true that almost nobody agrees with you on.
Yvette-Marie: Black can be your favorite color.
Jessica: Tell us about your awards, accolades and notable mentions!
Yvette-Marie: Small Business Award - Eller College 2021
Biz Tucson Next Gen Leaders - 2021
Woman of Impact - IMPACT SoAz 2020 
40 Under 40 - Arizona Daily Star & Hispanic Chamber 2020 
National Emerging Leader, eWomen Foundation 2020
Jessica: Where can people to go to find you or find out more about what you do? 
Yvette-Marie:
LinkedIn/yvettemmargaillan and www.MethodMotivate.com 
@methodmotivate
---
Session credits:

REfashiond Icon: Yvette-Marie Margaillan | Autism Pediatrics & Tucson Tea Company
Photographer: Jessica Korff | Fleur de Lea Photography
Makeup: Renee Rodriguez l Radiate with Renee J
---
Are you joining us at the launch party!? Save the date! 
When: 
February 12th at 2pm! 
See you there, and wear your red! 
Where: 
Karen Lukacs studio:
2456 N Pantano Rd
Tucson, Arizona 85715
AND get your copy of the 2nd edition of Success Refashiond Magazine Below!