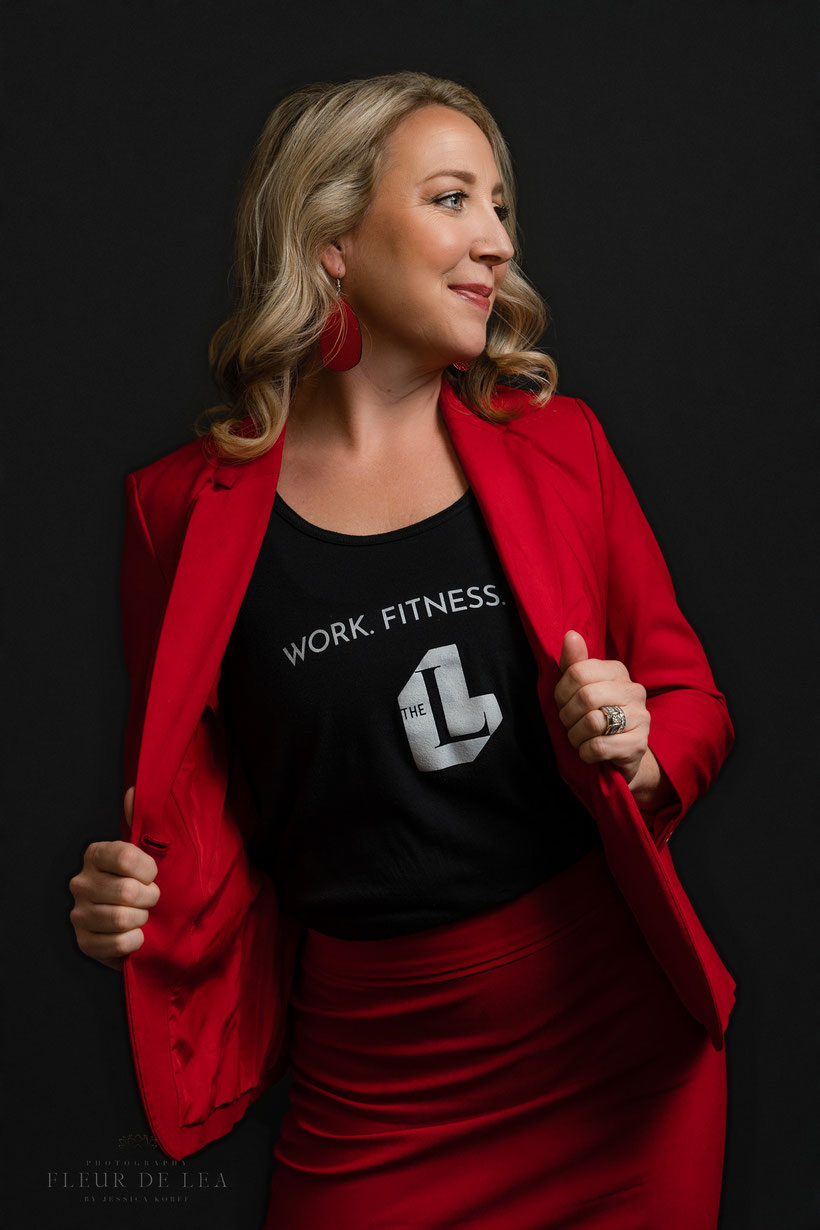 If you haven't met her yet, Krystal Popov, the owner of the L Offices in Tucson, is changing the way people do business here. In January of 2020, Krystal set out to create an incredible co-working opportunity for business owners in Tucson. And then in March of 2020, world wide events affected those plan.

Opening officially, in downtown Tucson, in January of 2021 Krystal made a splash with her mission to create a space for work, fitness and fun. And only the following year (this week in fact!)  she had the official ribbon cutting for her second location at Campbell and River. 

But she isn't stopping there. She is already working on creating opportunities for retailers as well. 

Even with 3 young children in tow, Krystal is driven and making an impact. She is REfashioning what success looks like for others and showing up by REfashioning what success typically looks to form to what she needs. 
We are so excited to bring you this up and coming rising star! I am positive we will see her back as an icon in the future!
---
Interview with Krystal Popov
Jessica: What does RED symbolize for you? 
Krystal: Bold and Confident
Jessica: What does Success REfashiond Mean to you?
Krystal: Business success hasn't changed much in decades. Your business is either going to make it financially, or it's not. However, the way I look at success in LIFE has changed immensely! Success REfashioned to me, means a life full of happiness!! It is my main indicator of success. If I am happy with life, with what I do, what I have, where I live, and who I am surrounded by, I have created a successful life! I recently met a gal that started a homeschooling movement during Covid. The only focus was to help other parents that were navigating their new role, teacher, that we all had to take on. She didn't make any money, but she was wildly successful! 
If I am feeling unhappy (unsuccessful), it means I am not living up to my full potential in one area of my life. This sometimes is my health or my relationships. When this happens, I know I need to shift focus for a bit to get back in balance. We, as humans, will always strive for more. More money, more impact, more creations, more love. Drive is in our nature. It's how we were made. Don't stifle it!  
And last, success means follow through!! The one thing everyone knows about me is when I have a strong idea, it's GOING to happen! I journal about an idea, structure it financially, always follow my intuition, and watch all the pieces come together. I have hit many bumps in the road. I've gone completely broke. I've had to move back in with my Mom. These were some of the best pivotal times! I have now learned to look at every failure as an opportunity to pivot me in another direction. A direction that brings more happiness! More Success REfashioned!
Jessica: Tell us about you.
Krystal: I would not be what I am today without a Mom that showed me how powerful women in business can be. She created success by working hard, taking risks, and grinding daily. She still does! I have incredible parents and step parents that showed me nothing but love and support! I married my love, my teammate, Alex at 33 years old. My husband's family embraced me as their own! Together, we have the most amazing siblings and cousins! I am grateful for family every. single. day!
We had 3 girls under 5. They are now 6, 4, and 1. My biggest celebration in life are these girls! We love to travel! They have been many places. My oldest 2 girls have been to Europe (several times), Canada, Mexico, Costa Rica, and probably half of the States. I live for the opportunity to create these memorable times traveling with my family!
Jessica: Tell us about what you do and why it is so important.
Krystal: I have created 2 large Coworking spaces in Tucson called The L Offices. Coworking allows companies to have office space without the hassle of going through a commercial long term lease. We have private offices as well as coworking desks. However, The L Offices are much more than your average coworking or executive offices. We have amenities that no one else has. Focusing on Work, Fitness, and Fun. Creating a balanced life. Things like a gym with showers, golf simulator, wellness rooms, event space, podcast studio & more. We all learned during the pandemic that positive human interaction and uplifting environments create an energy that raises you up. Do you remember that first event you attended after March of 2020. The embracing, smiles, stories! You probably left that event "buzzing." It put you in a high vibrational state. This state is what we like to create in our space.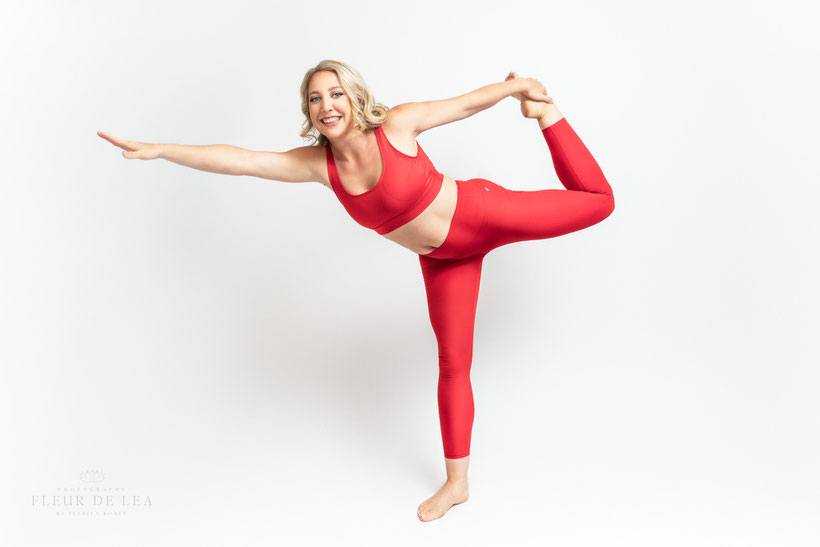 Jessica: Where do you hope to see yourself in 3-5 years?
Krystal: I would like to have one more coworking space in Tucson! However, my next large project is in retail. I, along with a friend of mine, Tracy, will be opening a flexible pop up space to allow owners of retail businesses to open a boutique without the big risk of signing a long term lease. This space will have a social atmosphere inside, a bar, food options, live music all while shopping at the 23 local retailers. I can't wait for you all to visit The L Corner Shops - Shop. Mingle. Eat coming this fall!
Jessica: What advice would you give to someone wanting to enter your industry or profession?
Krystal: You must understand the financials of the space before you open one. What the offices could generate, what is the average capacity of a coworking space. What are all the expenses that could arise. Many coworking spaces shut down. It is also essential to have staff that sees your vision. I hand picked my operations manager, Tom, before we opened. I am so grateful I did, as he was my teammate getting through 2021! And have been blessed to have another recent hire, Errin, that gets it!
Jessica: Do you think being a woman impacts any part of what you do differently than it might otherwise? If so, how?
Krystal: Women have an incredibly intuitive ability that can and should be tapped into. For me, It's one of the biggest gifts God gave us. When we have children, we intuitively know what they need. Most of the time, I was able to determine what one of my babies wanted even with the slightest cry. As they grow up, we can remain in tune with their needs and emotions. As long as we continue to exercise this, it gets stronger. You can use this same intuition in business if you take the time to listen. It leads to incredible results. 
I also think there is something instilled in Men, whether it's by nature or passed down from generation to generation to win! Compete! Be "the Man" your wife needs you to be. Make your father proud. With this pressure, often comes egos. Big egos ruin relationships and future opportunities. As women, working with men, sometimes this same ego will flare. However, this is not our natural happy state. Empathy and taking the high road will always get you further in life.
Jessica: What was a moment where you felt like you had to be brave? Something that was scary for you, but you got through it anyway?
Krystal: I learned leadership in Multi-level marketing. It was such a great platform for me to understand what mindset it takes to be successful. It took me many years, but once I reached the top levels of the company, I spoke at our national conventions. I've been on stage training with thousands of people in the audience. The ball in your stomach and dryness in your mouth never goes away, but delivering a powerful training will light your fire! If you are ever asked to public speak, DO IT!!
Jessica: What would you say is the hardest thing you face daily?
Krystal: This is by far balancing my drive for business and my time with my kids. I want to do both! I want to be there for every baby milestone, emotional meltdown, and sweet giggle, but I can't be home 100% of the time and still create the amazing coworking spaces I have. I am currently typing this at 3:48am because it's the only time I have with complete silence to allow my thoughts to flow. Without the interruption of the phone or a small voice yelling for Mommy. I get little sleep. I feel Mom guilt every day and cry often. I have to say no to many professional opportunities. I have a busy life, but I wouldn't change a thing!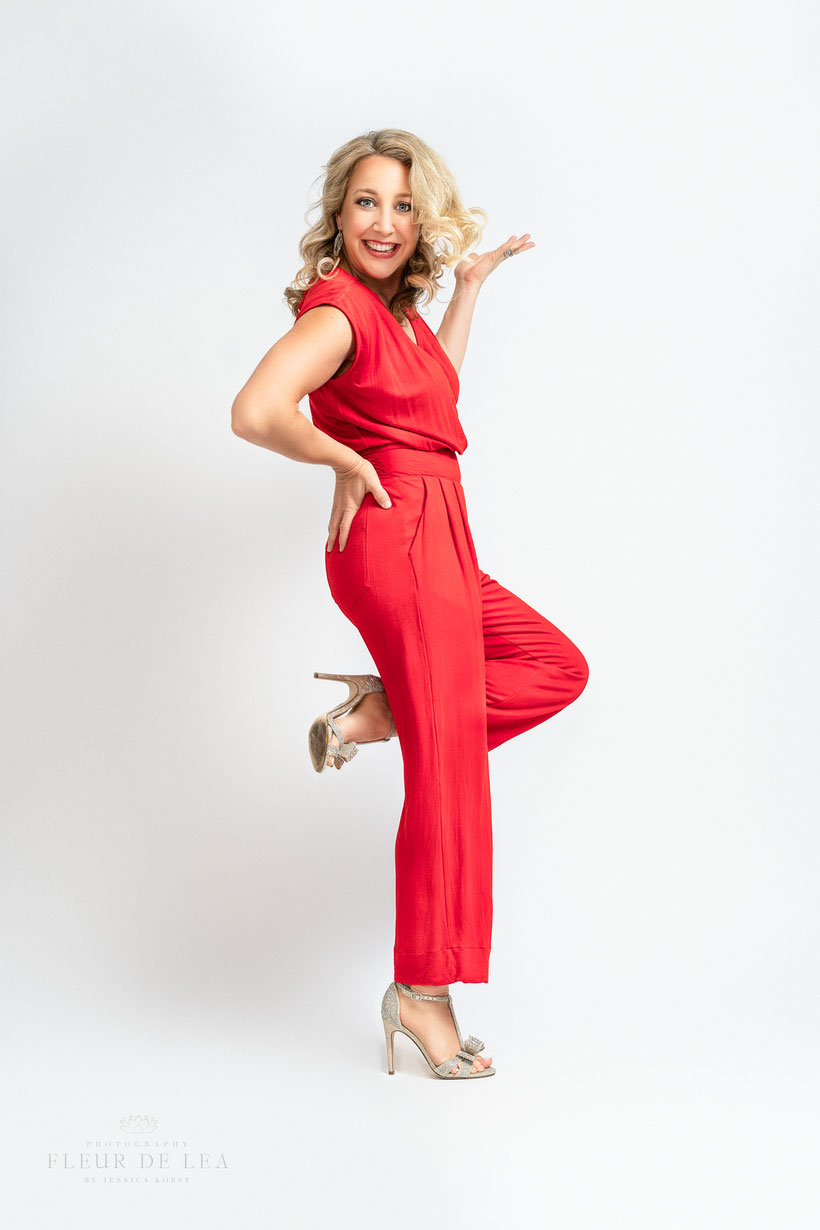 Jessica: What is your biggest accomplishment so far?
Krystal: My biggest accomplishments are my two home births. It takes spiritual presence and an inner connection to trust the power of the woman's body and the nature of this process. It takes practice and preparation to go through every feeling while staying at peace. I've never felt more connected to God and supported by the divine than during natural birth. And the outcome is a bundle of love on your chest. Nothing better!
Jessica: Do you have a favorite local restaurant? What's your favorite dish? 
Krystal: You won't get a pizza more fresh than Renee's Organic Kitchen on the east side of town. Their crust thickness is perfectly hand tossed. Sauce is real Italian and the toppings are so fresh! Worth the drive from wherever you live!
Jessica: Tell us about your awards, accolades and notable mentions!
Krystal: I am proud of the awards I earned in College. I graduated with honors from the College of Engineering with a BS in Systems Engineering. I received the 2 highest awards this department offers. One is the A. Wayne Wymore award. This is an award voted on by all of the staff and professors. I also received many accolades from my years in MLM. I'm still currently active in my company. It's an industry that pushes you. If you are not a good leader, you do not advance. It takes personal growth. I'm glad I stuck it out!
Jessica: Where would you like people to go to find you or find out more about what you do?
Krystal: You can connect with me on Facebook and IG @krystalpopov.
I also would love to have you tour our two office spaces. They are both so unique. Even if you don't need office space, stop by to see what we offer. You could know someone that would benefit from our membership.
Visit our website at theLoffices.com. I also have a very exciting podcast called Light Up Tucson releasing soon! Stay tuned!