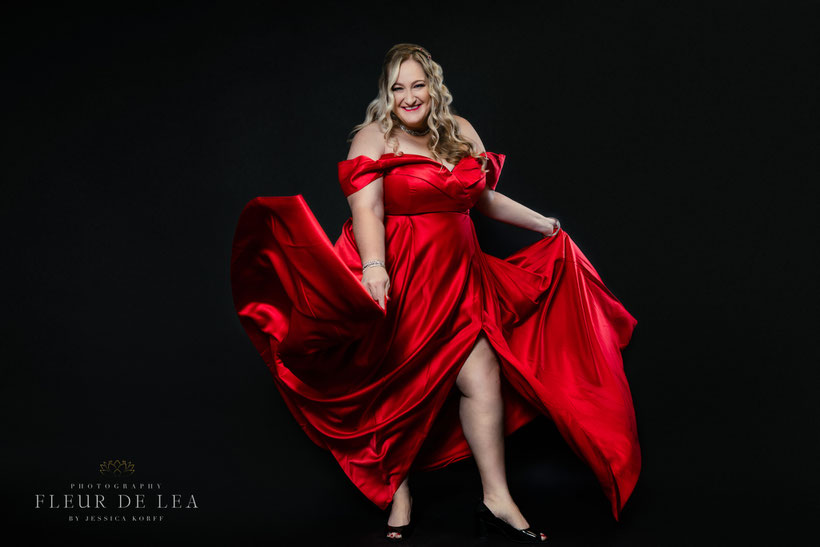 As you know, REfashiond Magazine has a new category this year called Rising Stars. This is all about the ladies in our community who are on the road to big things, big impacts and big growth. They are generally newer in business and are ladies sometimes who seemingly come out of nowhere and explode with growth and ideas and change.
This year we have 2 fabulous women being included in that category, and one of them is Lisa Golembiewski.
As a "social butterfly" mom, daughter, and cancer survivor, that has done it all from a degree that allows her to work in the criminal justice system, to working in the funeral industry to college admissions to Girl Scout troop leader to 7 years as a volunteer as a victims advocate for the Pima County Attorney's Dept. to the incredible business she runs now... its incredibly clear that she puts her whole heart into everything she does. 
We had her in to celebrate her and ask her a few questions, And I am excited to share her with you!
---
Jessica: What does RED symbolize for you?
Lisa: Strength. Bold. Royalty. Power. Intensity. Regal. Courage. Passion. Confident. To me RED never meant stop.
Jessica: What does Success REfashiond Mean to you?
Lisa: It means paving my own path. Carving out my place in the business world. Showing passion endurance and integrity. All three pillars that keep my business thriving, sustainable and relevant. I believe passion in your business is all encompassing when you're providing a service or product. Success REfashioned defines business women. It is the epitome of business done with a feminine flair and great tenacity for successful female entrepreneurs. At Board + Brie Tucson, we feel the same about being a woman owned and led business. As a woman, we expect more from businesses. We expect a human element in return for our investment which is exactly what we provide at Board + Brie Tucson. Both a service and a product go hand in hand. But most importantly, BBT provides an experience. An experience with those who are important to you. An experience for your palate. An experience of authenticity and integrity from a business and of courrse, experience in charcuterie!!
Jessica: Tell us about you
Lisa: I am truly blessed to have quite a few wonderful facets of my life. My children are my world. My son is a junior at Mica Mountain and is coincidentally my first employee. He is on the varsity golf team there and loves to volunteer his time with young children. He helps coach Little League and is the best big brother when it comes to Girl Scout cookie season. My daughter is in fifth grade. She loves to play baseball, enjoys Girl Scouts and is often the top cookie seller of her troop. She has a heart of gold and loves babies and dogs. She also helps with the business by giving customers their order when they come to pick up as well as making sure that stickers are placed properly and every order has a business card. 
I am a woman of faith. Which is gotten me through so very much. I am a cancer survivor. The eldest of two daughters to my mom, Bonnie, and my father, Bob, who were high school sweethearts and were married up until my day my father passed away. I have my Bachelors degree in Criminal Justice Administration and my Masters degree in Higher Education Leadership. I spent a lot of my time working in the criminal justice system in various capacities. In addition, I  worked in the funeral industry which is one of my greatest accomplishments. Now I currently work at a private college here in Tucson in the Admissions Department.  Helping people change their lives and career path. I have been a Girl Scout troop leader for six years. For the past seven years, I have volunteered as a Victim Advocate for a Pima County Attorneys Office. I respond as a crisis volunteer at the request of law-enforcement to help those who have been affected by the unexpected death of a loved one or who have been a victim of crime. A few of those years were spent exclusively as a Homicide Victim Advocate included cold and unsolved cases. That is by far my greatest professional accomplishment; helping those whose loved ones have been victims of homicides.
As for me on a personal level, I am a social butterfly. I love to go to events, charity functions, and kids sporting events. But you can also find me on the golf course or down in Sonoita enjoying winetasting. Sometimes I just like to drive up to Mount Lemmon, taking in the beauty of the hidden gem in the Sonoran desert and enjoy the cool weather. I am a lifelong hardcore Chicago Cubs fan, and watching professional baseball, college baseball, and professional football are one of my favorite things to do. But I also love NASCAR. Not exactly something you would expect from a feminine business owner. But I love it!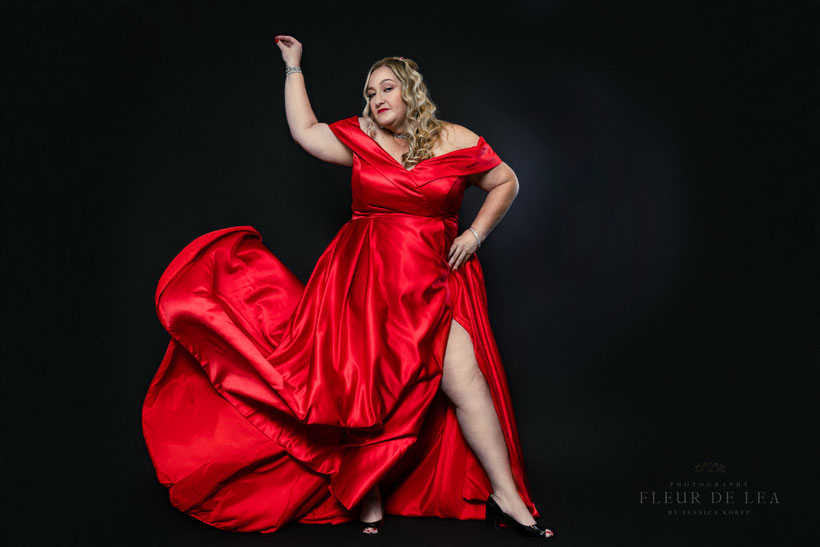 Jessica: Tells us about what you do and why it is so important
Lisa: A sense of togetherness. 
Gathering. 
During the pandemic we lost our sense of gathering and being together. Suddenly and often times without warning our world was shut down. We went from working in an office to working from home. Our children went from being in a classroom with their friends to working by themselves behind a computer. We no longer gathered at restaurants for family dinners or went out for happy hours with our coworkers and friends. We were quarantined to the walls of our homes.  If you wanted to enjoy food from a restaurant or not have to cook you had to call it in, wait outside and get your food in a Styrofoam to go box. I missed my friends and my family. I missed going to potlucks or family dinners. I missed going out on a date. I would often make charcuterie for dinner because at the end of a long day a glass of wine with some meat and cheese sounded amazing. Plus I wasn't cooking. I can just cut it up and make it look really pretty on a plate. When I was invited somewhere I was always requested to bring a charcuterie board, or at work I was simply assigned that task. But one thing about charcuterie is that when you gather around, you get to be present in the moment. You're enjoying your favorite libation and laughter with those that you love or the company of those you enjoy. There's laughter, smiles, and just a general calm and peace of togetherness. Those are two things that we lost during the pandemic that often had the greatest affect on our peace of mind. Gathering and togetherness.
Those were two things that I hoped to bring back with my charcuterie business. Whether it was a date night in or an open air gathering with a few people. The holidays hit and people were looking for something different. They weren't looking for something that you would sit down with. It was more about a smaller gatherings with our most loved and treasured people. Time together with some great food but in a shorter pockets of time. So instead of full elaborate sit down meals came our charcuterie boards that provided no prep for our customers and more time with their family. I love that we are often part of peoples milestones, birthdays, anniversaries, holidays and celebrations. There is no greater gift as a business owner than to be a part of your customer's life moments.
Jessica: Where do you hope to see yourself in 3-5 years?
Lisa: Such a loaded question! I see myself working BBT with a full time dedicated staff with a brick-and-mortar location rather than just a professional and commercial kitchen like we have now. I'd love to see us grow to other parts of Arizona and other states.
Jessica: What advice would you give to someone wanting to enter your industry or profession?
Lisa: Customer service is the pinnacle of my success. I provide old fashioned customer service, where we do our best to exceed our customers expectations. That's the best part of owning a local business, the customer interaction. They really become more than just clients. They depend on you for all of their celebrations. To have them want your work to be a part of it is a really big deal and a huge compliment. I think business owners often lose sight of the fact that our customers are everything. Without them we simply wouldn't exist.
Jessica: Do you think being a woman impacts any part of what you do differently than it might otherwise? 
Lisa: Absolutely! Being a woman and a business owner - sometimes it's hard for people to take you seriously. Often I feel that as women we have to fight twice as hard to be successful than an our male counterparts. As a woman, I often look at things with my heart first. Which allows me to see more than just black and white or just numbers. I try to lead my business with my heart. But operate it on a executive level of management. We also have to be able to say no almost as often as you say yes. I think that we are able to look at things at several different angles and come up with a conclusion based on several facets instead of just a few. It's often forgotten that women generally make up the largest customer base for most businesses. Women tend to be the ones to place the order or make the purchase for most enterprises. More and more women are finding the confidence in themselves to start businesses and start a legacy of self-reliance. Being a woman that owns a business is more than making money to me. It's about caring for a community, leaving a legacy for my children, and providing a service that you won't find anywhere else. You may be able to find a business like mine, but you won't be able to find the character, the integrity, or the passion to serve like you'll find if you choose Board + Brie Tucson. That's what sets us apart as women.  You get so much more with women business owners. The intangibles, if you will. You get the passion, care, concern, energy, attention to detail and several other factors you can only find in women. We bring that to our business and build our foundation on them.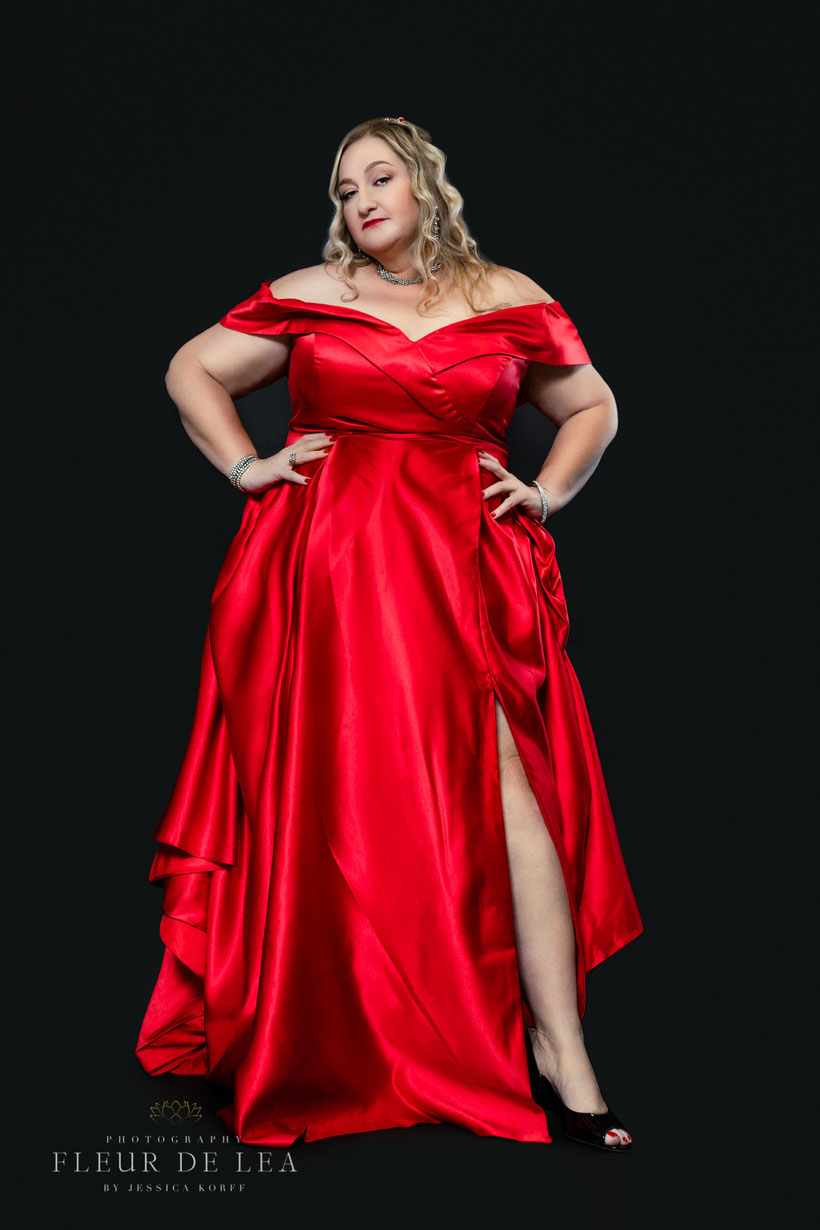 Jessica: What was a moment where you felt like you had to be brave? Something that was scary for you, but you got through it anyway?
Lisa: In 2014, I battled cancer, lost my father, started earning my Masters Degree, became a victim of a crime, and 30 days into 2015, my son's pancreas failed and he was diagnosed with Type One Diabetes. A disease with no known cure and the daily, life long reliance on insulin to survive. All of 2014 and a slight peek into 2015 were by far the hardest times of my life. All of it was scary to say the least. It became one thing after another, all of it intense and heartbreaking. The only option was to persevere. The only way I got through it was honestly, is my faith in God. I spent the better part of the year praying. Praying for strength, relief, my health, peace and sometimes begging for it all to relent and provide me with some reprieve. I certainly wasn't alone I had friends and family gather around and help me in every way they could. Whether it was essentially babysitting me after radiation treatments or looking after my daughter while I rested. My friends did meal trains for us just to help get us through. But the power of prayer was probably the greatest gift that anyone provided.
Jessica: What is your biggest accomplishment so far?
Lisa: There's so many unforeseen accomplishments that I never dreamed of when I started artfully arranging charcuterie. But I think some of the greatest things are the business relationships that are forged with other thriving businesses. The fact that realtors trust us to provide gifts for their clients. The fact that people invite us into their home for their celebrations or to teach charcuterie classes. We are often recommended by our clients to other people who intern fall in love with us as well. But I think one of my favorite things is when non-profits hire Board + Brie Tucson Tucson to cater their events for their donors. That shows great trust and adoration.
Jessica: Do you have a favorite local restaurant? What's your favorite dish? Tell us about it! 
Lisa: I have so many local Tucson favorites it's hard to choose! I definitely love Mama Louisa's it has a beautiful atmosphere and great Italian food. It just makes you feel like you're walking into Italy. I also adore Firetruck Brewing Company. It is owned by three local firefighters. The Hero Dunkel in the Salida Del Sol has some of the best beer on the planet. All the food is fantastic and the atmosphere is fun. Last but certainly not least is Beyond Bread. My kids love to go there for lunch, and dessert of course, not to mention they're Back Dough pies are perfect to take home and share only if you want to.
Jessica: If your best friend was visiting Tucson for the first time, what other favorite local places or hidden gems would you take them to?
Lisa: The International Wildlife Museum is absolutely epic. It was originally owned by a private collector and hunter. Then they opened it to the public. It's indoors, and it's really beautiful and so informative. But during the nice fall and winter months I actually enjoy going to the Sonoran Desert Museum. You can't go wrong there. As for meals out, I would definitely say El Charro for the perfect Mexican food, or brunch at Loews Ventana Canyon, that is my favorite place to dine and feel like royalty.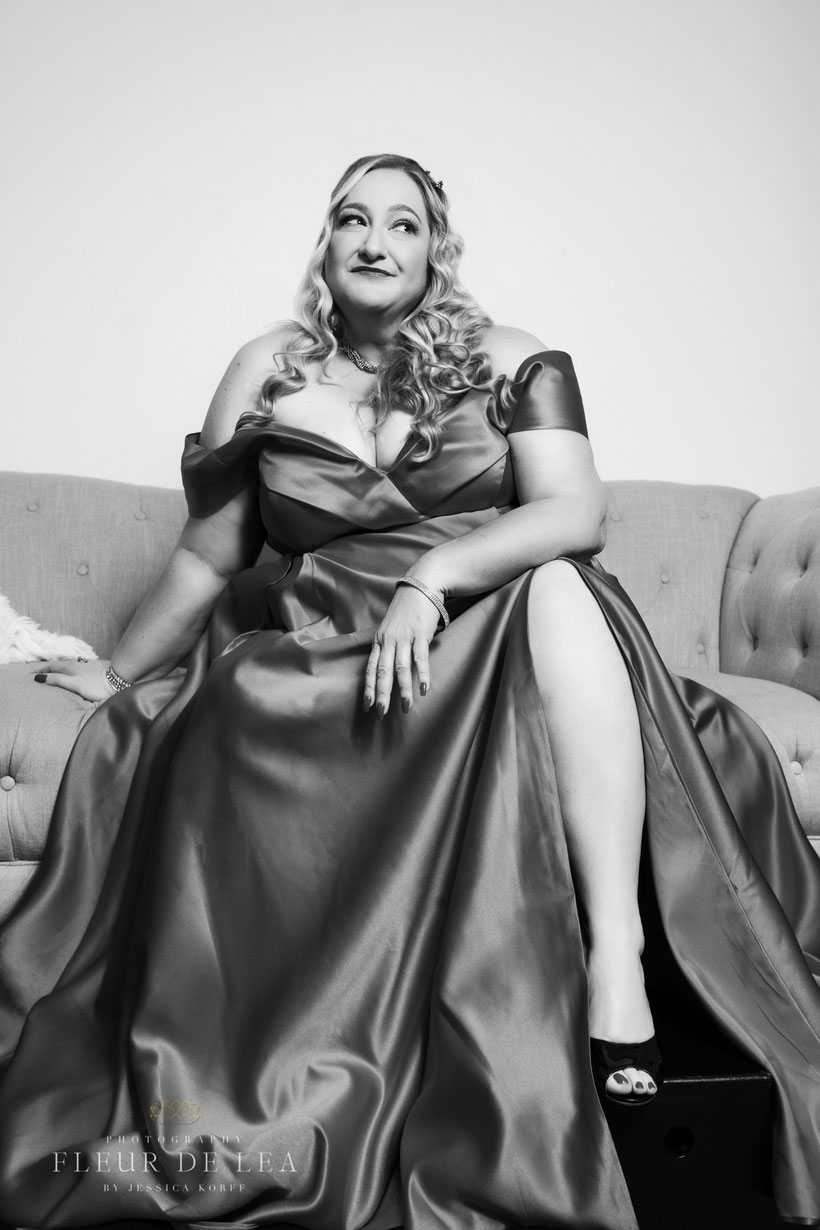 Jessica: Tell us about your awards, accolades and notable mentions!
Lisa: Since I started this in the middle of a pandemic, it was quite a shot in the dark. But in two short months Board + Brie Tucson was featured on the news segment about New Years Eve celebration ideas. We were also featured in the Arizona Daily Star article "I want to get your Valentine!" Quite successful considering we only started September 26, 2020!
Jessica: Do you or your business provide anything for the community to make it better? 
Lisa: BBT has a passion for giving. We are proud to donate to various causes and schools. I am most proud of the fact that on our opening weekend we provided 20% of our profits to the Tucson Police K9 Unit. That really impacted both veterinary care for the dogs, their training, officer training and basic needs for the K9s. The canines provide not only officer protection but apprehend very dangerous criminals and help maintain the safety of the community. Coincidently just a few short weeks prior to the opening of BBT, K9 Tango was shot while apprehending an armed robbery suspect. Without Tango's bravery, officers could've been shot and killed. Thank goodness K9 Tango recovered fully and was back to full duty just a few short weeks later. All veterinary bills come from the budget, so as you can imagine an incident that happened to Tango could completely defund the canine unit. It was a pleasure to donate our profits that weekend because they helped the officers that do so much for the community. They go out to schools and do demonstrations. They attend various charitable events and are constantly out in the community making a difference. Those dogs do a number of things to keep us safe, whether it's suspect apprehension, officer protection, narcotics detection, or bomb detection. Think about each time you go to a concert, a football game, a basketball game, or an event at the TCC. Police dogs are there a few hours before and inspect the venue for safety to ensure that all of the spectators can enjoy their event in a safe environment. These dogs certainly are working dogs and love what they do. Tucson is blessed to have been served by such an amazing team. Riley, Bolt and Nova have since retired. But currently Loki, Kiro, Tango, Oni, Luna, Bosco and Helio serve our community and our TPD officers. On average each retired K9 has 697 patrol deployments, 158 criminals apprehended or found, dozens of pounds of narcotics seized and detected, about $320,000 in drug money, countless pieces off evidence and weapons found.
Jessica: Where would you like people to go to find you or find out more about what you do? 
Lisa:
Facebook: @boardbrietucson
Instagram: @boardbrietucson
Website: boardbrietucson.com
Phone: 520-247-5219
Email: Lisa@boardbrietucson.com
---