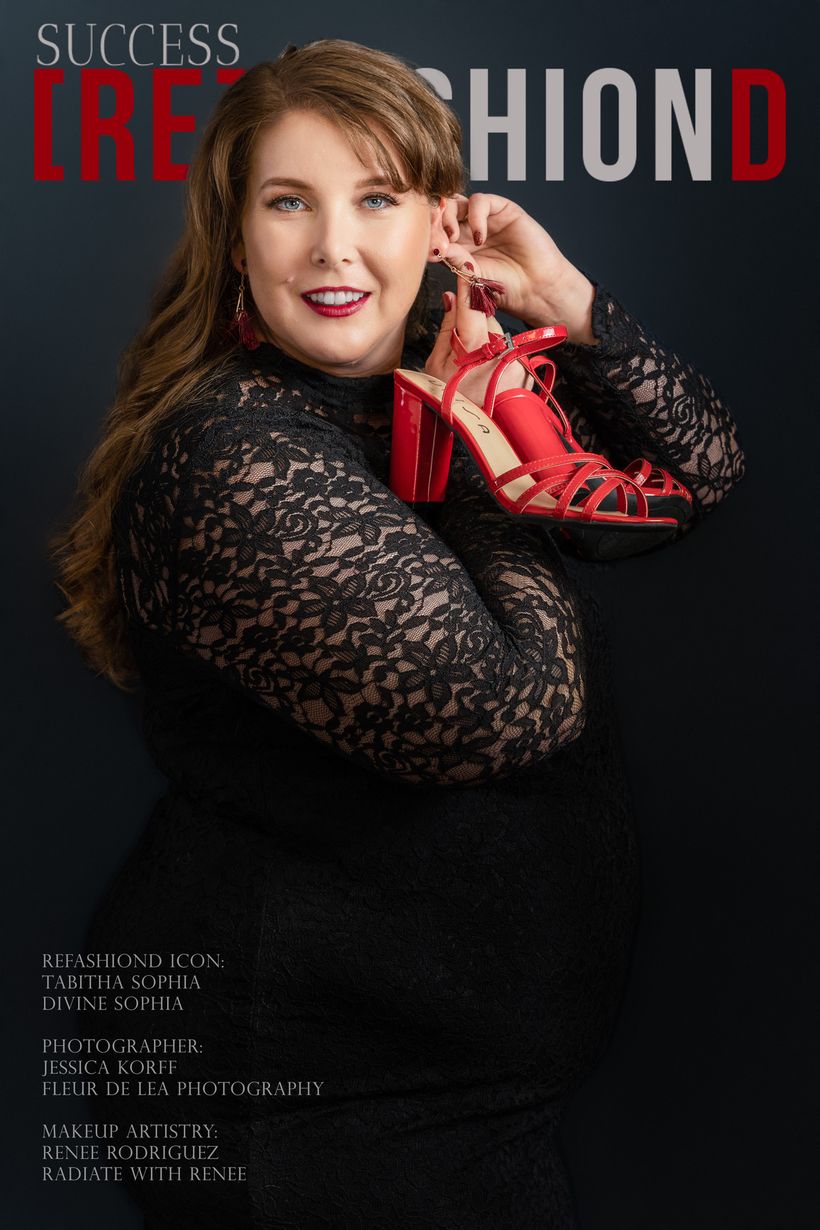 I am so incredibly excited to share with you our next Tucson Arizona Success REfashiond Icon, Tabitha of Divine Sophia! 
I have known Tabitha for quite some time, and she has helped me through understanding my enneagram and maybe inadvertently turned me into a total enneagram nerd. If you don't know much about your enneagram I highly suggest you connect with her, she is so much better at figuring it out than most of those online quizzes, plus she makes it more personable! Knowing the enneagram can help you in your own growth, in your relationships and in understanding why you or others do what they do. (PS: She has a workshop on it coming up on August 6th, I will be there and would love to see you there too! I highly recommend it)
We also happen to be the same enneagram type, so there is that. LOL.
She is knowledgable, kind hearted, loving and creates an amazing space for you to be completely and authentically you in,  all while also not being afraid to tell it like it is. Somehow she does it in a way that makes you glad she told you.
She is truly an incredible soul and I hope you will not only take the time to read her interview, but also take the time to get to know her more. 
---
Jessica: What does RED symbolize for you?
Tabitha: As someone who loves metaphors and symbols, I love this question. Every year I teach a Vision Workshop where I walk people through their goals for the year and make a Vision Board. Each year we talk about the symbolism of the colors they use on their board. Red in American culture traditionally symbolizes power, strength, energy, and rebirth, but if we look to other cultures, it symbolizes abundance, luck, prosperity, and really almost anything across the globe depending on who you ask. So, I always remind my clients to ask themselves, "what does it mean to me?" What feeling will come over you as you look on your Vision Board and see these colors come together? Colors only have meaning if they mean something to you. So to me, colors are about feelings. When I wear red, even if it's just on my toes after a pedicure, I feel confidence, empowerment, and beauty. I feel the warmth of hope, thinking of Christmas time and seeing all the red that surrounds us. I feel abundance coming my way when I walk in through my red front door. Red is vibrant and helps me feel that pop of life energy when I see it in life.
Jessica: What does Success REfashiond Mean to you?
Tabitha: I really do think that we each get to decide what our definition of success means to us. For me, it's changed a lot over the years. When I was younger, I was following the typical corporate grind of a dream, working 16 hour days, making six figures, and having people compliment me on reaching the pinnacle of success in my 20s. After a few months of that pace, I thought to myself, "They want me to do this the rest of my life?! Heck No!" Now, fast forward 8 years, I've been working on the idea that success is based on the belief that less is more. How can I work less and make a good living that meets my needs and more? How can I keep my day filled with simple joys instead of busyness? How can I make deeper and more meaningful connections with a few people rather than look to external achievements for validation? Success to me is living a full thriving life in simple abundance where my needs are met, joy is everywhere, and I can connect regularly and deeply with others.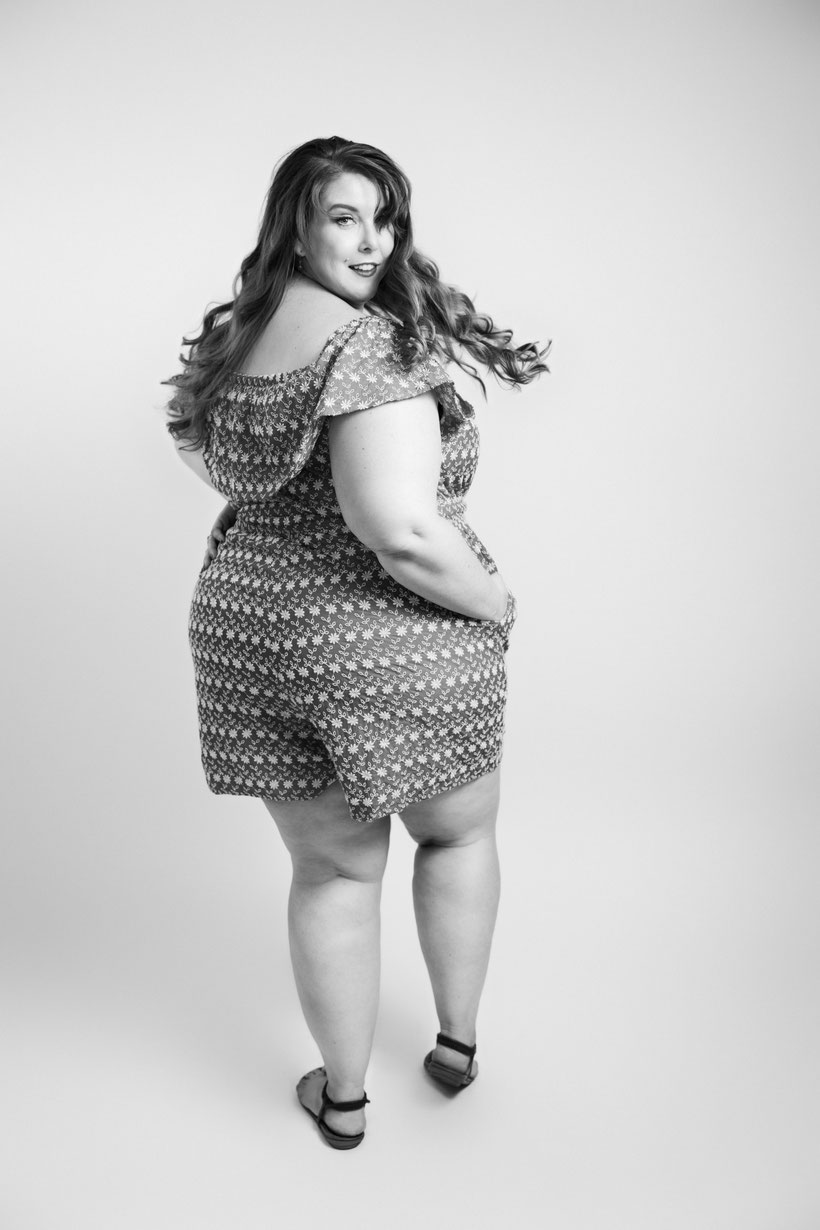 Jessica: Tell us about you.
Tabitha: I flashback to philosophy class in college when I see this question, who are you? That's always a hard question to answer because it's so much more than; a woman, a Dog Mom, a daughter, a devoted Godmother, a sister, a friend, a BFF, a Coach, an American, a lover of African Dance, a player of the Djembe and Dundunba, a singer, a scuba diver, a yogi, an aspiring pilates aficionado, a lover of cooking and baking, a bookworm, a semi professional netflixer and napper, a peaceful hearted person, a helper to others, a good neighbor, a stubborn butthead sometimes, a grumpy old woman at heart that needs to go to bed by 9pm, a woman who has thrived at some romantic relationships while failed at others, a victim of a LOT of childhood trauma and a survivor that works through it regularly through therapy and coaching, a person who believes EVERYONE is created equally and deserves to live their lives as they see fit as long as it doesn't harm others, a secret science nerd at heart, an open Enneagram nerd to the masses, a person who deals with anxiety often while at the same time choosing courage everyday, a lover of travel and new cultures and food.
I think who we are is ever evolving and also a reminder that we get to choose who we want to be in this life.
Jessica: Tell us about what you do.
Tabitha: As a Life, Business, and Leadership Coach, I partner with people in a thought provoking way to help them tap into the wisdom that is already inside them, so they are then empowered to take action towards their goals, overcome fear, and embrace being courageously authentic.
Jessica: Why is the work you do so important?
Tabitha: We are facing extremely difficult times that are challenging our belief systems, our norms, our sense of safety, and worst of all, our sense of self. As a Certified Coach, there are 3 pillars we are trained to be working towards with clients at all times: creating more self awareness, becoming self generating, and enjoying long term sustained success. 
Without self awareness, authentic action cannot be taken. Without self awareness, we are taking action based on our fears, based on our egos, and based often on what others want or expect us to do. 
Now more than ever, our world needs a deeper exploration into self awareness so that we can better live in our courageous authenticity to make our lives, our families, our companies, our schools, our nations, and our world a more kind, peaceful, and abundant place.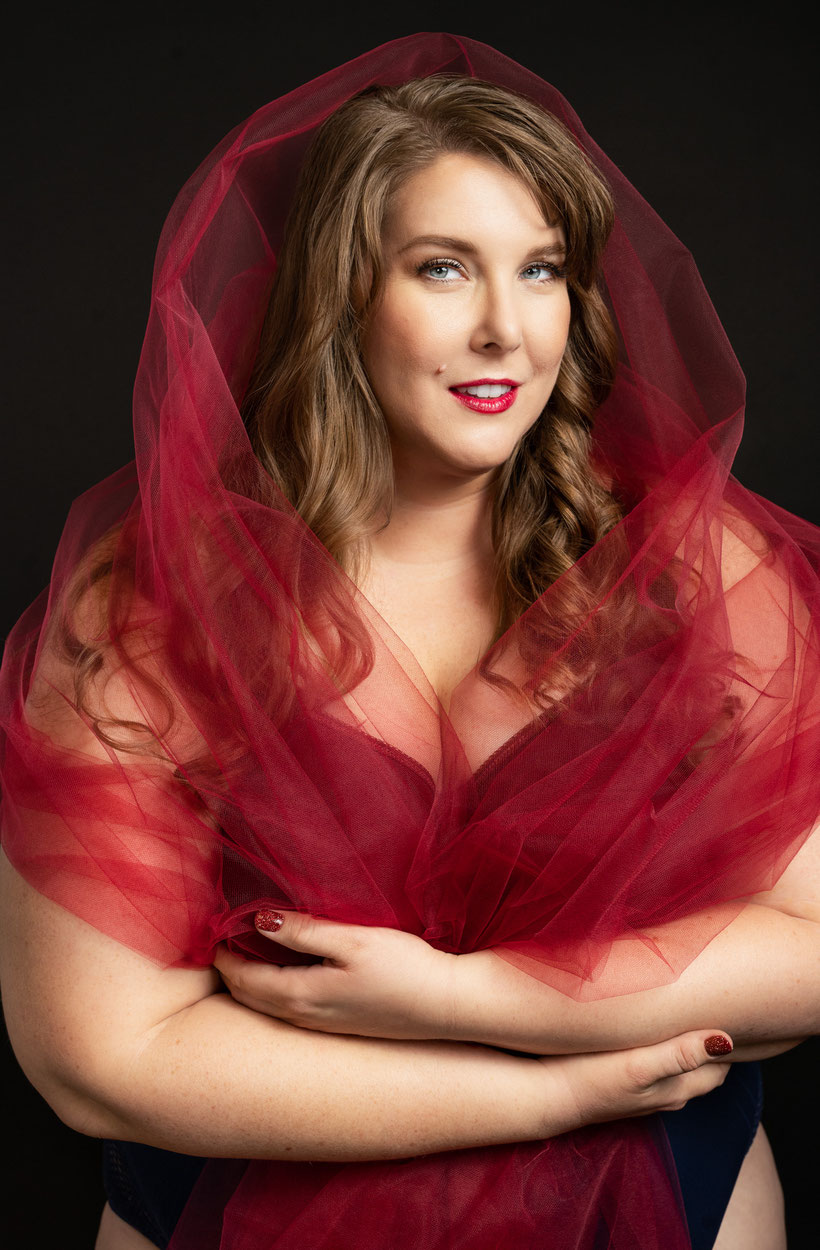 Jessica: What's a common myth about your industry or business? and can you debunk it?
Tabitha: A common myth that I often encounter is that anyone can be a Coach. That isn't quite true. Anyone can CALL themselves a Coach, but that doesn't always mean they are a Coach. The discipline of Coaching is just that; it is a specific field of study, a defined process, and can only be executed with training and experience. I say this with love in hopes that people obtain at least basic Coach training in order to not do harm.
Jessica: What advice would you give to someone wanting to enter your industry or profession?
Tabitha: I often have people reach out to me about this because I also teach at my alma mater, the Institute for Integrative Intelligence, a few times a year. I always suggest getting certified or completing at least some training through an accredited ICF (International Coach Federation) program. The reason I say this is so people don't accidentally do harm by counseling without a license. If anyone reading this wants more information about training, please reach out! As a teacher, I can offer a partial scholarship sometimes, and I'm always happy to help.
Jessica: What was a moment where you felt like you had to be brave? Something that was scary for you, but you got through it anyway?
Tabitha: In 2019 I was asked to be the Keynote Speaker for The Women of Impact Luncheon and I had NEVER spoken to a room full of 300 people before. I was so excited for the opportunity, but I was terrified too! I hired a Coach who had worked at TED Talk Tucson to help me prepare, and I practiced daily and mentally visualized myself getting through the speech successfully. The day of, I was shaking like crazy and I thought I would burst into tears at any moment! I was lucky to be surrounded by so many supportive friends and amazing women, and I not only got through the speech, I really felt exhilarated when I was done! I look back on this and I am so grateful for this experience to face a fear and be brave.
Jessica: What is your biggest accomplishment?
Tabitha: I can't say I've fully accomplished any of these things, but they are a continuous practice and I image will continue to be during the course of my lifetime. 
Learning how to be still and present.
Learning how to be vulnerable and connect with others and love the crap out of them.
Learning how to love myself more and more everyday.
Learning how to face the abuse and trauma from my past with grace.
Learning how to let go and trust.
Learning how to speak up for others when injustice is done to them.
Learning how to forgive.
Learning how to love again after trust has been broken.
Learning how to sit in my uncomfortable feelings.
Learning how to be kind to someone I completely don't agree with.
Learning how to use my voice.
Learning how to just...be.
Jessica: What is your favorite quote?
Tabitha: "No matter what happens, or how bad it seems today, life does go on, and it will be better tomorrow." -Maya Angelou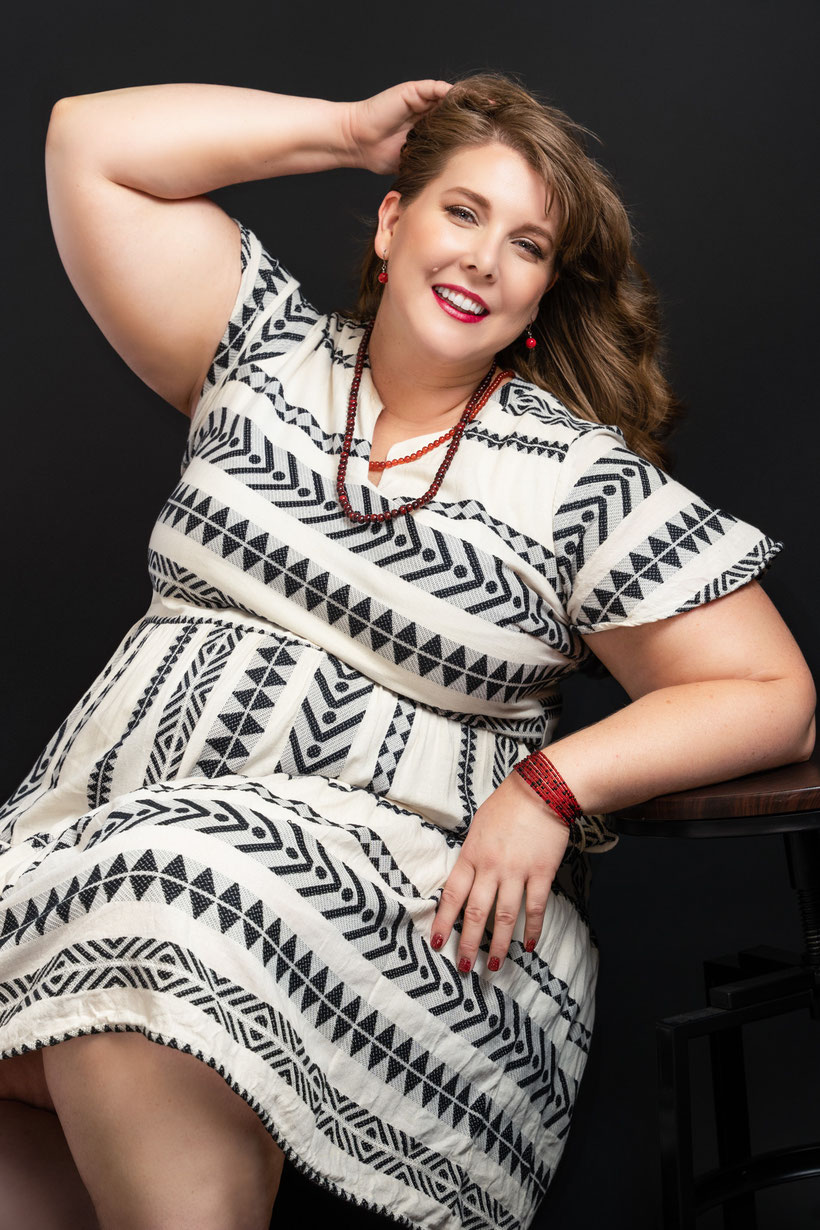 Jessica: What's Your hype song? What is the song you would walk out on stage to?
Tabitha: Do I have the option to not walk out on stage?!?! I would rather be behind the scenes myself. But if I translate this to a dance performance on stage, then any song that the amazing drummers play at dance class would be able to hype me up, and I would dance on stage with less fear than if asked to publicly speak. Funny huh? I'm used to singing and dancing on stage, not speaking because I grew up musically performing often on stages. LOL!
Jessica: Do you have a favorite word?
Tabitha: Integrity. It is my most important core value and a driving principle for my life and my decisions. It is about honesty, morality, and wholeness. I'm not always perfect at it, but I always strive for it. If there was one value I could ask everyone to always strive for, it would be integrity. Although it takes courage to live in integrity so that would be my second word, courage. 
Jessica: On a scale of 1 - 10, how weird are you really?
Tabitha: Well, my friends and family would say I'm a solid 11. I'm not afraid to let my freak flag fly…
Jessica: Tell me something that's true that almost nobody agrees with you on.
Tabitha: Dunking your pizza crust in root beer is extremely delicious, and I may or may not still enjoy eating my pizza crust this way as an adult…see, freak flag. LOL!
Jessica: Where would you like people to go to find you or find out more about what you do?
Tabitha: Website: https://www.thedivinesophia.com/  
Facebook: https://www.facebook.com/thedivinesophia  
Instagram: @thedivinesopha 
Phone: (520) 409-2988
---
---