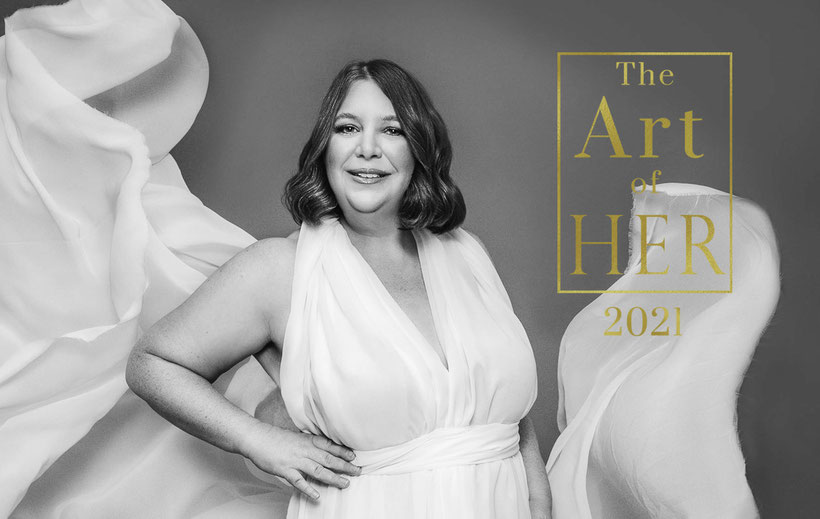 I first met Tricia when she came into the studio for her daughter's child couture session. And what an incredible session that was! 
In the time we spent together I got to know Cadence and Patricia and begin hearing parts of her over all story. When I put The Art of Her together, and saw her information come through, I was thrilled! 
Both Tricia and her husband are teachers, Tricia is a music teacher and clearly loves what she does! Her passion shown through in every conversation about it, and her clear kindness was the icing on the cake. 
Tricia's story is not unlike many stories out there, and I am so glad she joined us to share it and hopefully bring some inspiration and togetherness to other women who are finding themselves going through the same struggle.
This is her story.
This is The Art of Her.
---
Jessica: Let's start by telling me who you are? Where are you from? What do you do? Tell me about You, The Woman.
Tricia: My name is Tricia or Trish. I am originally from Wheeling, WV but currently reside in Tucson, AZ. I am an elementary music teacher so I teach K-5 general music, band and choir. I have been married to my husband Dean for almost 18 years. We met at college band camp and he is a high school band director. We have a 9 year old daughter who manages to amaze us everyday.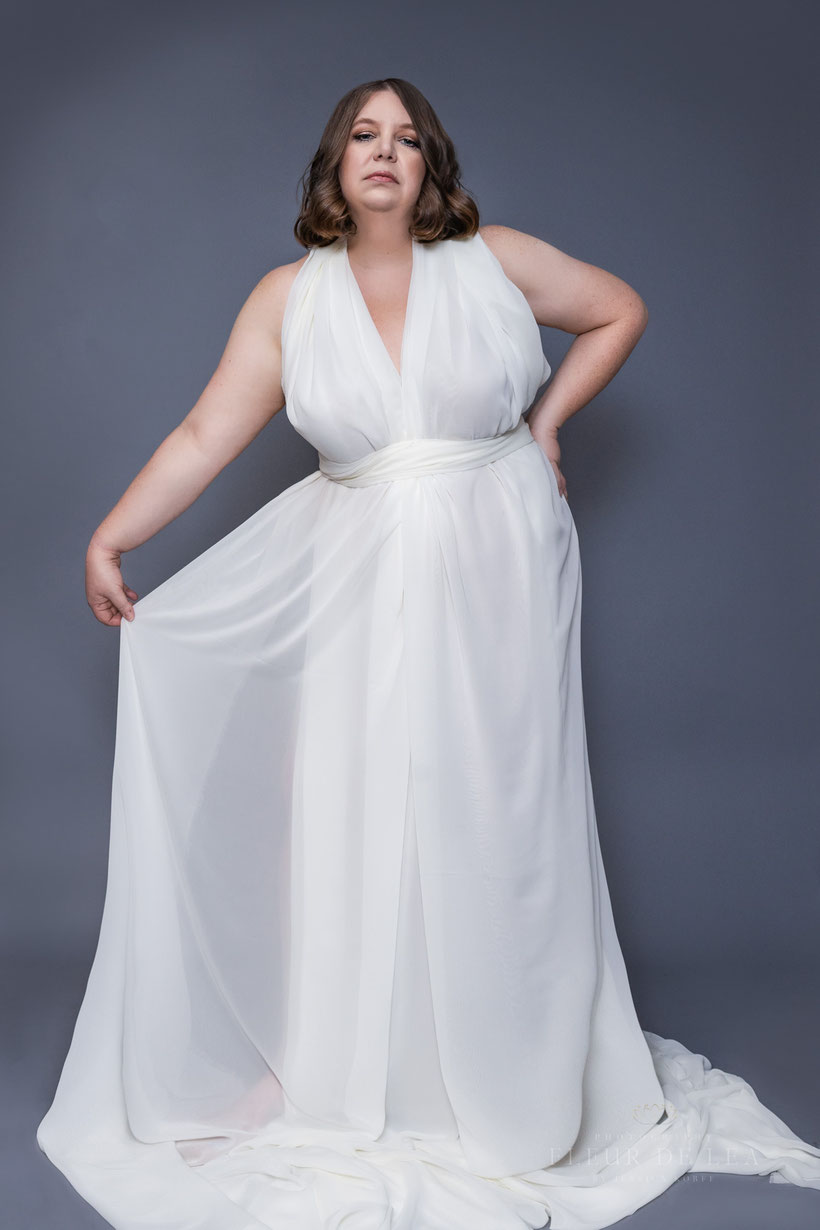 Jessica: Tell me about the significant event that you went through and will be part of the Art of Her Project for.  
Tricia: I was diagnosed with PCOS in 2008 when my husband and I decided we wanted to start a family.
My doctor at the time told me if I took Metformin and Clomid and lost 20 pounds, I would get pregnant. I went on the drugs, I went on an extreme diet and exercise routine. I lost almost 50 pounds. I got sick over it and almost ended up in the hospital but I wanted to be a mom so badly. When I went to the doctor and nothing changed, I was so angry and depressed.
Why couldn't my body do what it is supposed to do?
I remember telling my mom (who is ironically a labor and delivery nurse) in middle school after watching the Miracle of Life that I never wanted to get pregnant. I began thinking I was being punished for that stupid statement I made in middle school.
Then my best friend got pregnant for the first time and I was asked to help plan her baby shower. It is the most I have ever had to fake emotions in my entire life. I loved her and was happy for her but went into the deepest depression ever. I stopped going to church because I was angry at God. I gave up trying to get healthy because what was the point (this is still a mental block for me I am finally starting to get over).My doctor started talking about IVF. $20,000 for about a 25% success rate was not an option for two teachers.
My husband and I started the adoption discussion. Our adoption journey is a story for another time but it was about 2 years from first class to my daughter, Cadence coming home with us. It was the longest and hardest 2 years of my life all the way up to the day Cadence legally became our daughter.
I am now grateful for the struggle because it made me stronger and appreciate being a mom because I thought it would never happen. I am grateful to be Cadence's mom more than anything in the world.
I still struggle with many health issues with PCOS. Weight and blood sugar being a big one. My PCOS journey is not over and never will be as there is no true cure for it. Everyone experiences it differently. This is my PCOS journey.....so far.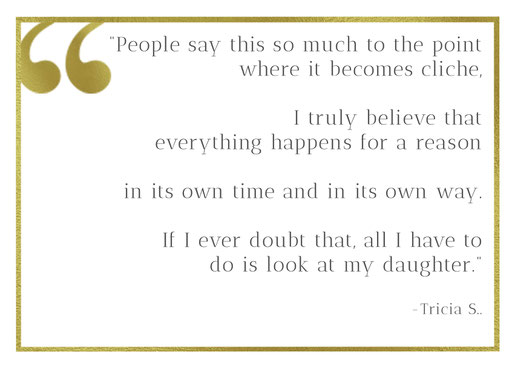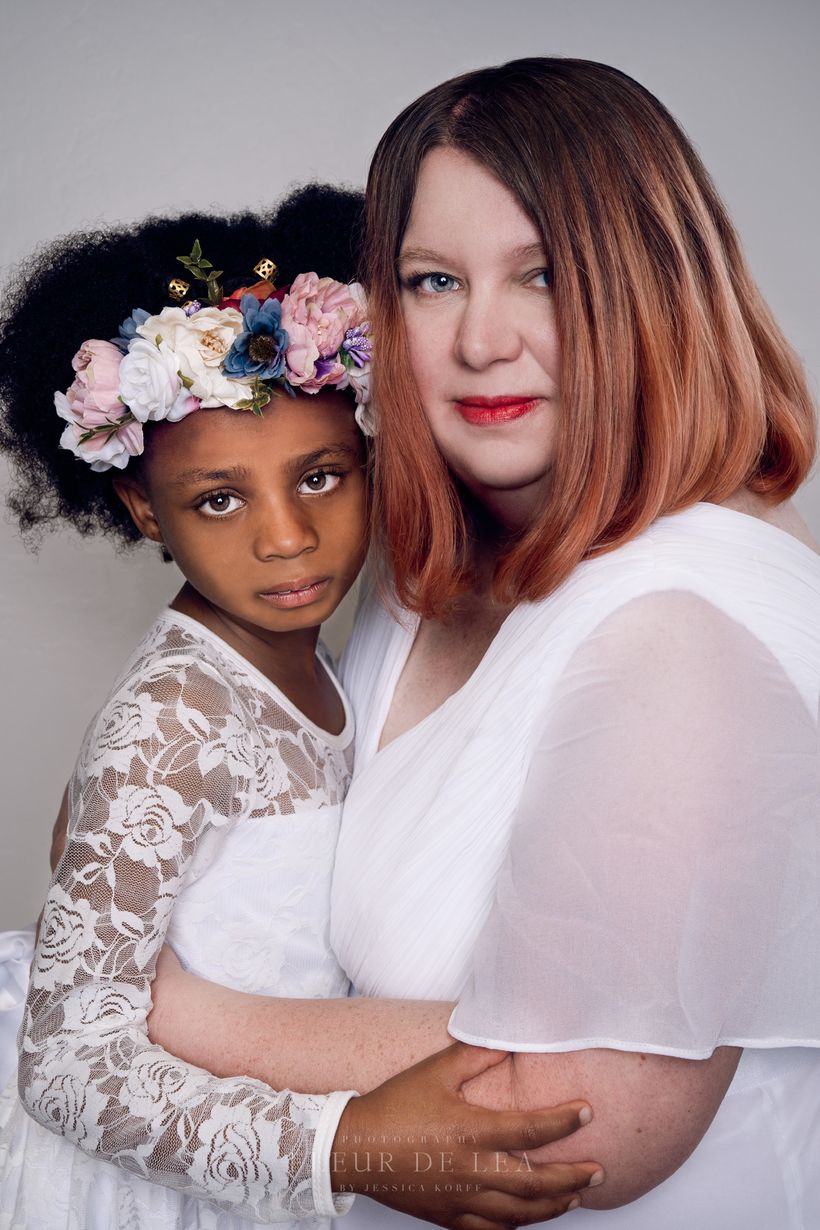 Jessica: What would you say you learned about yourself during this event? About others?
Tricia: People say this so much to the point where it becomes cliche but I truly believe that everything happens for a reason in its own time and in its own way. If I ever doubt that, all I have to do is look at my daughter.  
There are many misconceptions about adoption (the process and raising an adopted child). Especially concerning raising an adopted child who is a different race. I had many of these misconceptions going into the process and into adopting. I hope the people who hope to adopt or who interact with adopted children can really recognize those misconceptions.
Jessica: How do you feel being a woman made this event unique to you?
Tricia: The one unique thing your body is supposed to do as a  woman is carry and bear children and my body cannot do that. There have been many times in my life I have hated my body and neglected it to punish it.  I have felt like less of a woman because I cannot share in the experience of carrying children.
Jessica: How would you describe the difference in you, before and after the event? How did it Change you?
Tricia: Before my  diagnosis, I just assumed I would be able to have children when I was ready. I even thought about not wanting to have children because I was scared of the pain of childbirth. After my diagnosis and going through infertility treatments and the adoption process, it really made me not take being a mother for granted and appreciate every moment of being a mom to my daughter. The whole process also increased my faith that all things happen for a reason.
Jessica: What is the one piece of advice would you give your younger self?
Tricia: Don't compare your journey with other people's journey. Your journey is for you. Embrace it and you will enjoy your life so much more.
Jessica: When in your life, so far, have you felt most confident and why?
Tricia: Right now because I am finally appreciating my body enough to take care of it. I have overcome something that has taken me almost a decade to overcome, which is helping my  body become healthy. I have lost 50 pounds to date but more importantly I have become healthier and stronger. I am able to do more things with my daughter. For so long I avoided taking care of my body because it failed me when I was trying to have a baby. It has been such a weight (figuratively and literally) lifted from me to release that anger.
Jessica: It would be really interesting to hear about any ambitions you have for the future?
Tricia: I would like to someday be a music or fine arts coordinator for a school district.
I would also love to support bringing more diversity/culture training to my current school district. I don't believe it  is my place to lead that initiative as a white woman but I would definitely work hard to support an initiative like that.
I have also dreamed of taking more of a leadership/political role in education by running for an education office but I am not sure I have the stomach for politics. I do want to have a say in major decisions made in the field of education.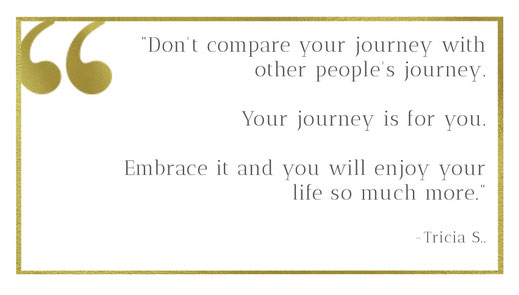 Jessica: Are there any myths you would like to bust about growing up as a female? If so, can you tell us about them?
Tricia: Just anything labeled by gender.  Toys, clothing, careers, colors, etc.  As far as I am concerned we need to stop labeling things by gender. It simply pigeon holes us all and limits everyone's possibilities and dreams.
Jessica: What do you wish other women or young girls knew about themselves?
Tricia: Don't let others expectations of you define who you are.  You will only be truly happy when you develop and work towards the things that truly make you happy. Don't let your fear of failure or others opinions hold you back from doing things.  Failure is how you learn and no one else has to live your life but you. And when you fail, don't just let it all go. Learn from it and become better!
How would you describe how you felt AFTER your session with Jessica Korff?
Tricia: Beautiful, sexy, powerful and free because I knew I was going to  use this photo shoot to tell my story.  I was also feeling empowered because I am hopeful my story will help others.
---
Do you have a story to tell? We are photographing, celebrating and sharing the stories of 25 women in 2021.
Find out more about this movement: The Art of Her.