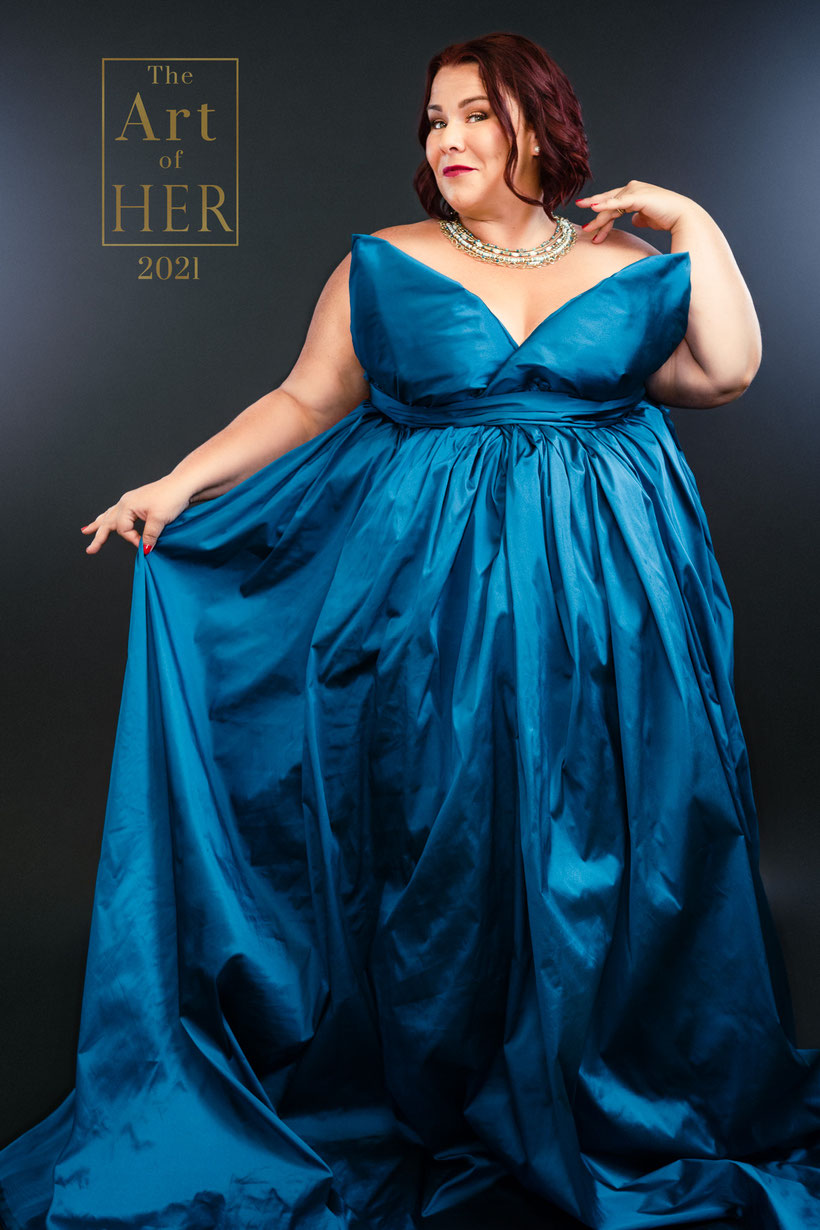 When Amber first talked to me about her possibly being part of The Art of Her, she was concerned that she didn't really have a "story".
As you read on, you will see that her's is one of constant overcoming. 
Speaking only for myself, sometimes I think when your life is one of constant overcoming, it becomes the normal way of being. And we forget that our entire lives have been that of strength and tenacity. That our entire lives were about survival and coming out on the other side... and so it is just simply the story of our life. 
I am so glad she decided to join the project and share her story. It's detailed and nearly every one of those details are important to the shaping of who she is today. 
An overcomer, a strong, tenacious woman who knows how to compartmentalize the "bad" things and not let a bad day bleed all over all the good things happening in her life. 
This is the Art of Amber. 
This is The Art of Her.
---
Jessica: Let's start by telling me who you are? Where are you from? What do you do? Tell me about You, The Woman.
Amber: I spent my early years in Southern California. When I was 13ish we moved to Payson Arizona which was an incredible culture shock. After I graduated High School, I moved to Phoenix and became a nanny to a friend's younger siblings. All of my friends were in college, and I had NO idea what I wanted to go with my life. 
I met Kameron, my now husband, at a party in Phoenix that one of friends was throwing to celebrate her move to Tucson. 
That party shaped my future in so many ways. Kameron and I started dating shortly after that and I moved to Tucson to be closer to him.  I also needed a job, and he convinced his parents to give me a job answering phones and filing papers in their insurance agency.  Turns out that I had an aptitude for insurance! I quickly got my insurance license and took an active role in the agency servicing our clients and making sure their future was protected. I have been an Associate Agent now for 18 years and will take over the business when my mother-in-law retires.
Kameron and I married in 2008 and in 2014 we were blessed with our son Maddox. 
Having Maddox defiantly changed the dynamic in our marriage and honestly made me fall in love with my husband even more. I love our little family and my heart is incredibly full.
Jessica: When in your life, so far, have you felt most confident and why?
Amber: I feel like my confidence level is at the highest it has ever been right now. Maybe turning 40 and realizing that my past does not define me but has made me the strong and resilient woman I am today? Becoming confident in my career, my passion as a wife and mother? All of these "Ah ha" moments that have occurred the past few years have made me realize how powerful I am.
Jessica: What's Your Story?
Amber: I want to preface this with, I love my family. I know that some of this may hurt them or make them angry, but this is my truth, my history and what made me the person I am.
To say my mother's announcement of her pregnancy with me was not met joyfully would be an understatement. When I was born in May of 1981 my mother was still 2 months away from her 16th birthday.
My dad had enlisted in the Army and was stationed on the east coast so was not a physical presence in my life. I have a single picture of the 2 of us together as a young child. I am probably about 1 and he is sitting on my grandparent's couch in a t-shirt and army pants holding me. I look like a small, female pale version of him. I wouldn't see him again till I was 12 years old and he was signing the papers to allow my then step father to adopt me and change my last name from Quiroz to del Villar. After that it wouldn't be till I was 24 that we reconnected and buried old wounds.
My Grandparents essentially took over raising me for the first 7 years of my life. We lived at home with them until my sister Ashley appeared and we moved out to our own little apartment. They wanted to make sure my mom was able to finish school, get a job, give her and I both a good head start. My Grandmother was my rock till the day she passed when I was 22. She grew up incredibly poor in Scotland and made sure I understood that everything we had came from hard work. She was not without her faults, she was an alcoholic, something I did not realize till I was an adult. I used to stay up late at night with her watching her doze off with a cigarette in her hand and a beer in the other. I remember being terrified she would burn the house down. She loved me with all she had though and made sure I knew that, though I was 100% a surprise, I was 1000% loved. She wasn't the perfect parent, or the perfect grandmother, but she was perfect for me. She made me strong like she knew I was going to need that later in life. I can't imagine how my Grandfather felt, he is a strong, stoic and very "old school". He adapted quickly and was even in the delivery room supporting my mom when I was born. He has always been the man I looked up to, and it was a no brainer that he would walk me down the aisle when I got married.
My relationship with my mother is complicated, I think most women will say that. We truly are opposites. She has a sensitive heart and avoids conflict. I am a direct, to the point, ass. She was present in my life, I knew she was my mom, but she was young and still growing up herself. When I was about 7 my mom, myself and my baby sister Ashley moved into our own little apartment. Ashley's dad, Ronnie, was supposed to move in with us as well but he was too busy chasing tail. He and my mom had dated almost my entire life at that point, and I never even considered calling him "dad". I called him a lot of other things though.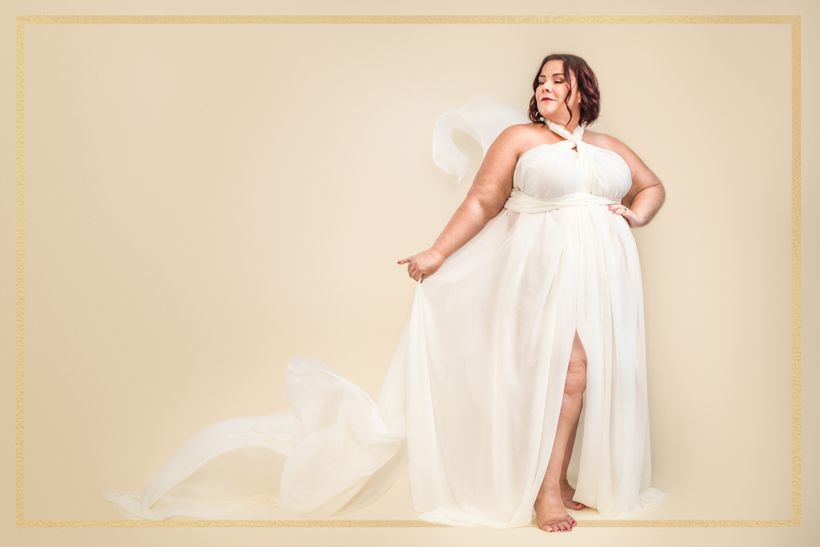 Shortly after my mom met Tim and they started dating right away. I was sure Tim was my knight in shining armor on a white horse, turns out he was and asshole wrapped in tinfoil riding a donkey. He promised the moon and stars, brought structure to my world, gave me the house with the dog and the perfect family I always wanted! My sister Kristen joined the family when I was 10 and my mom and Tim were married shortly after that. The icing on the cake, he wanted to adopt me and really become my dad and give me his last name!
Shortly after I turned 13, Tim convinced my mom to leave everything behind and move to Arizona. His "job" was seasonal under the table construction work, our "house" was a 16ft travel trailer in a trailer park with no shower and no toilet. 2 adults, 3 kids and a Dalmatian all crammed together in 128sqft.  To go to the bathroom or shower we had to walk about 100 yards to bathroom facilities. At night or in the winter when it was freezing, a coffee can became our bathroom.
One day Tim just didn't show up after work. I remember my mom driving around town frantic that something had happened trying to find him. When we got back to the trailer there was a note from Tim that he was gone, and took the dog. My world was shattered.
Summer had arrived and mom shipped us back to California so she could get on her feet and find us a better living situation, which she did at a cost.
When I came back to Payson to start what would have been my freshman year of high school, I instead found myself staying home with my sisters and taking care of them while my mom worked keep a roof over our heads and food on the table. My mother went from being a branch manager at Wells Fargo in California to working as a waitress in a casino, cleaning rooms in a Motel 6 and helping a friend deliver mail on a rural route just to survive.  No child support from any of our fathers (at that point Tim was also legally responsible for me too) and our family not knowing the full picture. We were so poor we received food stamps and our Christmas presents that year came from the Salvation Army. I got up in the morning, got Ashley ready for school, put her on the bus and then took care of Kristen all day.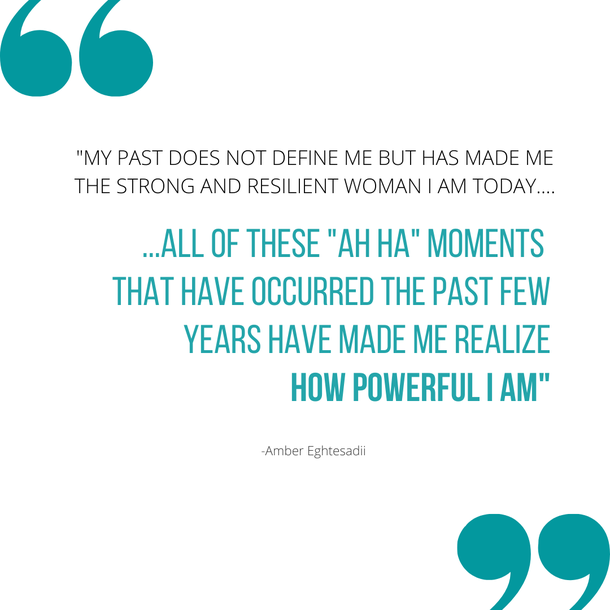 Amid all this my mom managed to track down Tim and serve him with divorce papers and was dating again. This time it was Norm and was he a piece of work. He was controlling, he had a record, he was a drug addict, he treated me, my sisters and my mom like shit. He called me "Anchor" to my face because I was "holding them down", oh and I was "fat". I got really sick when I was 17, losing weight, missing school, I couldn't hold food down. Norm called me a whore, said I was sleeping around and was pregnant. No matter how many times the doctors said I wasn't. I ended up having emergency surgery because they thought it was my appendix. Turns out it was an internal bacterial infection. Norm told my family and anyone who would listen that it was a sexually transmitted disease, my mom didn't correct him. I realized then as I watched my mom put up with this abuse that she was afraid of being alone, and emotional abuse was her drug. 
School was my escape from the mental abuse at home. I joined FFA and made friends with people that I still call my closest friends today. My best friend Jamie was always including me in everything her family did. She encouraged me to be better and to keep my head up. She was my cheerleader, she kicked my butt when I needed it, she could be both the Angel and the Devil on my shoulder. She encouraged me to "get out" as soon as I graduated, and I did. She died suddenly due to complications during childbirth (AFE) in 2016 and I still miss her every day.
At that point things at home became worse for my sisters and mom. More arrests, foreclosure on the house, bouncing from one place to the next and then the physical abuse. Standing at Ashley's 8th grade graduation and looking around and my mom was not in sight. I was terrified, I was sure as I was rushing out to the house to find her that she would be dead. Norm would finally have snapped and killed her. The front door was cracked open, I rushed in to find holes in the walls and a door hanging from the hinge. My mother sitting on the floor crying and reassuring me "everything was fine".
She stayed in that abusive relationship for years. My grandmother dying was the turning point. I had not talked to my mother in about a year and she called me asking for help paying her airfare to Florida to be with her mom when she passed. I flew out too, things were tense, but the family was finally able to see the stranglehold Norm had on her and the damage he had done. I am not sure what finally gave her the strength to leave, but she did.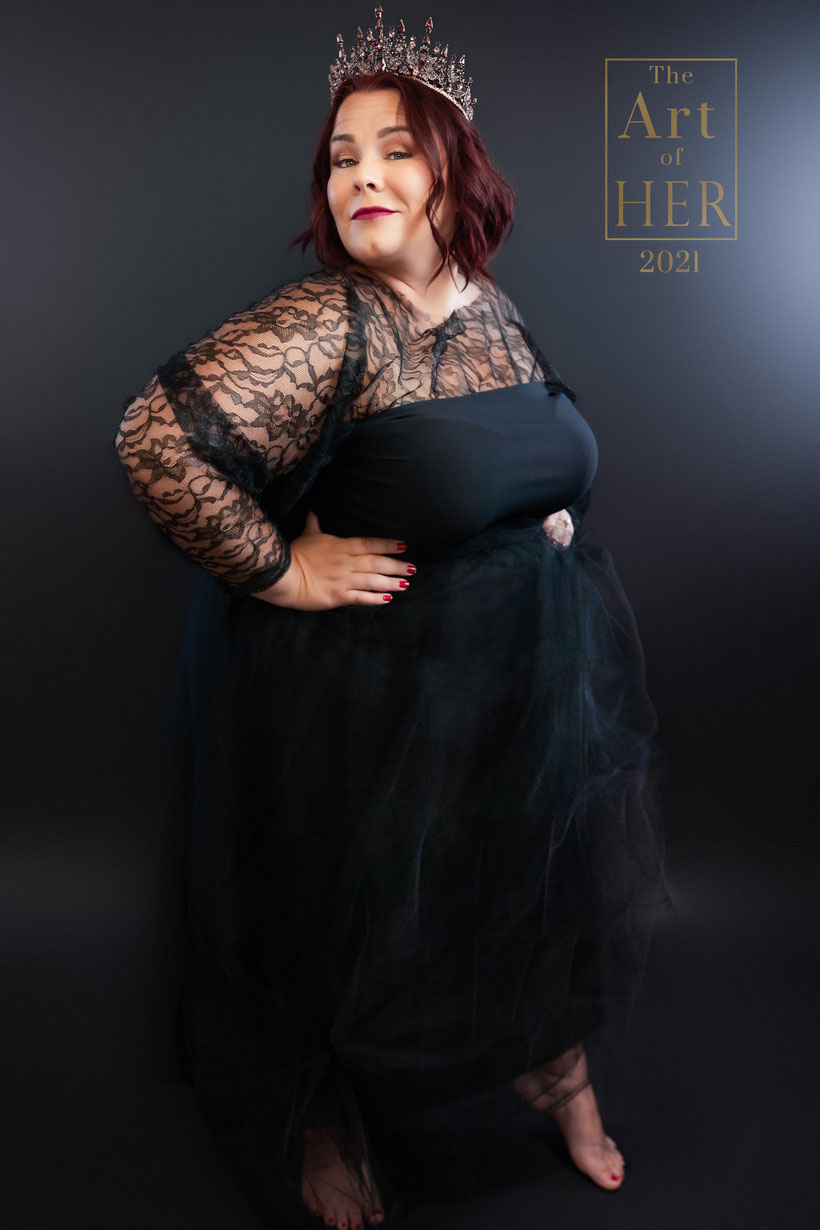 I ended up reconnecting with my biological dad Robert when I was about 22. There was anger and tears but also incredible love. He accepted his role in what happened, apologized and never made excuses. He also explained to me the reason he signed my  adoption papers without putting up a fight. He didn't want to hurt me anymore and knew that if he tried to fight it, he would never have a chance in the future. He was right, he knew me better than I ever could have imagined. We have a fantastic relationship now, I do sometimes regret not having it sooner in life but I know it all happens for a reason. It was like the pieces all fit together when we met. We are so much alike physically and mentally it is scary. I have a fantastic Bonus mom, bonus siblings and another brother and sister I inherited in one moment.
When I became a mom our relationship changed again, and I am still adapting to that one. She is around more and a more active presence in my life. We have never had a traditional mother/daughter relationship and that reflects in how we are with each other. I respect the journey she has been on and she is a wonderful grandparent to Maddox and that is what matters in the end.
All of these relationships have shaped me as a woman, a wife and a mother. Even though the journey wasn't easy, I wouldn't trade it for anything. It made me who I am.
Jessica: Do you feel being a woman had any significant bearing on this event? How so?
Amber: I think especially my teen years I was an easy target for others to make fun of me based on my appearance,  my weight, I didn't wear makeup, my clothes came from Walmart. When I got sick I was called a slut and it was just assumed I must have gotten pregnant.  That is something entirely unique to being female.
Jessica: What is the one piece of advice would you give your younger self?
Amber: 
Never under-value yourself.
You are your biggest critique, sometimes you have to tell yourself to shut up!
---
Do you want to join us for The Art of Her Portrait Exhibition and Women's Event?
To share in the stories, photos and celebrations of women?
Make sure to join the list, as soon as we have those dates (PS we are looking at early March), you will be the first to know!
---