I have had the pleasure of knowing Cecilia for a few years now, and she is one of the biggest hearted, most compassionate, and strongest women I know. She is a true servant leader, a connector (honestly, if you want to know someone, you need to know Cecilia, she knows EVERYONE) and she is one of the biggest supporters of others I have ever seen. She advocates for a health & wellness online store, she is a single mom of 7, and let me just tell you, she is one of my favorite people on this planet.
Most of what I have told you about her is who she is to others. Who she is to those she creates beautiful relationships with, and who she is in business. But what I haven't told you was who she is, to her. About her strength, and power, and compassion, and love. About who she became after a heartbreaking incident...
and how, even after something that "should have" broken her, she continued to rise. 
I am so thrilled to share this sneak peek of her interview with you. Her full interview will be available at our portrait exhibition & women's event in February 2022. 
Here, she does what she so passionately believes and she stands in her truth.
This is her story.
This is The Art of Her. 
---
Jessica: Let's start by telling me who you are? Where are you from? What do you do? Tell me about You, The Woman.
Cecilia: Hi Jessica. I've lived here in Tucson for most my life. Moved here just before turning 15. My father was AirForce, so we moved frequently. I was born in California, then lived in Germany(twice), Texas and Panama. I am a momma of seven(3 boys, 4 girls). I run my own business showing families how to shop smart for their health & wellness needs. I also work part-time facilitating closed captions for the hearing-impaired.
Jessica: Tell me about the significant event that you went through that will be part of the Art of Her Project.
Cecilia: It was something like out of a movie... I never thought I'd be "that mom."  The mom whose child was being abused right under her nose, in her home. The child she was supposed to protect and didn't. How could she not see?  How could she not know? What kind of a mother is she? I am Her.
Jessica: What surprised you about yourself (or may surprise others) in the moments surrounding (before/during/after) the event.
Cecilia: My self-control. 
I tend to be a very reactive person. Ask my kids.  I have to be super intentional with how I respond to people and circumstances. I can easily "lose my sh*t." I knew that morning, the morning I was faced with a truth I so desperately wanted to be crazy paranoid thoughts, I would need to really bring myself to my knees and be still before I said or did anything. So, I literally got down on my knees in the shower and prayed. I cried out for guidance, for self-control, for wisdom... I begged for mercy, compassion, and love for the abuser - my sleeping husband. 
All it took was one question and head nod of 'yes' from my child. I immediately went to wake the now monster from his sleep. "Time to wake-up. We've gotta get going.", I said. We drove two hours to our destination. I secretly made arrangements to leave him behind.
My silence became my super power.
Although, I wasn't going to stay quiet. F*ck that.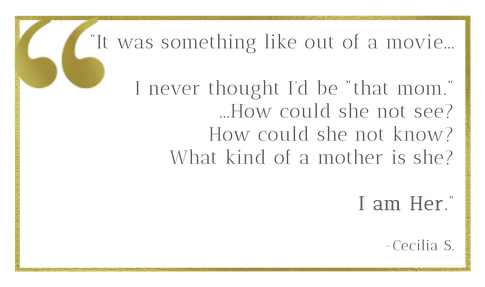 Jessica: What surprised you about others as it is connected to your event?
Cecilia: So many things. Wow, do people show their true colors in devastating circumstances like these. There was the disgusted glares.  I was accused of making up lies.  I was told to brush it under the rug.  There was the "Shoosh, no one needs to know." "What will people think?" Then there was the "You've got this." "You're an overcomer."  So, a mix of friends supporting my choices, strangers encouraging me, to family members' emotional disconnect and insensitivity, and even those who I thought would be the most understanding becoming distant and eventually no longer a part of my life.
Jessica: What would you say you learned about yourself or others during or since this event? 
Cecilia: I am not in control of anyone else but myself. People do some shitty things with their Free Will. 
Meanwhile, I judged "that mom." I've been judged for being "that mom." We don't know what we don't know, but when we do know, be damn sure to do something about it and don't let anyone stand in your way. Anyone.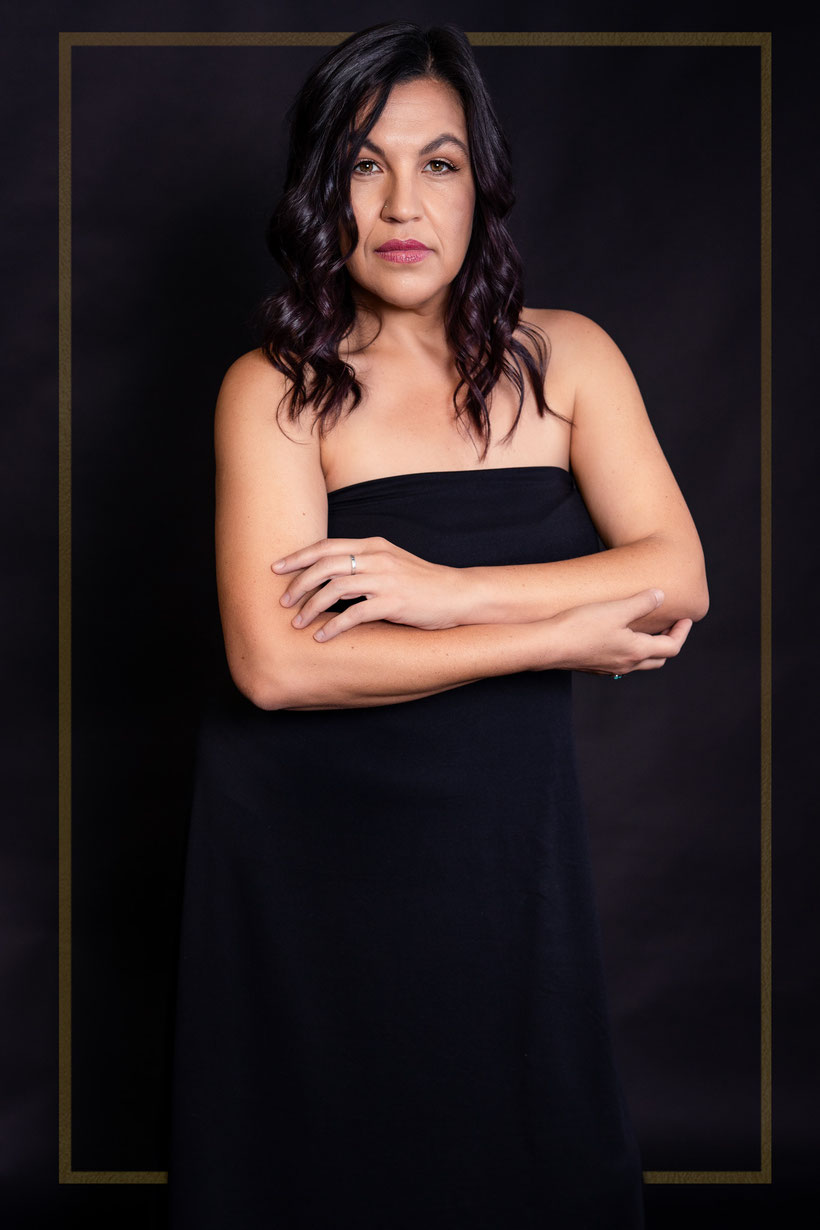 Jessica: What is the one piece of advice would you give your younger self?
Cecilia: *Big sigh*  Ceci, you're enough. People are going to judge the hell out of you, yes. AND you keep standing in your truth. You are loved!
Jessica: What would you say has helped you along your healing journey?
Cecilia: The people I've met along the way since that fateful morning. Those who were abused as children and didn't have a voice. Either they never spoke about the abuse to anyone til well into their adutlhood, or their mother sided with the abuser. I was humbled by their stories and they were thanking me for mine. One woman told me she found redemption through my story because her mother didn't believe her. That right there. Being affirmed and helping others has helped me.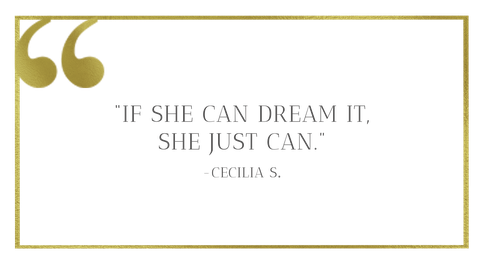 Jessica: Are there any myths you would like to bust about growing up as a female? If so, can you tell us about them?
Cecilia: "Women are meant to be wives and mothers."  It's a limited purpose. We are limitless.
Jessica: What do you wish other women or young girls knew about themselves?
Cecilia: If she can dream it, she just can.
Jessica:  How would you describe how you felt after your session with Jessica Korff?
Cecilia: SEEN!  Jessica has a way of bringing out the YOU out in her masterpieces.
---
If you or someone you know would like to share their story, and be part of our The Art of Her project, please find out more at: www.ArtofHerTucson.com