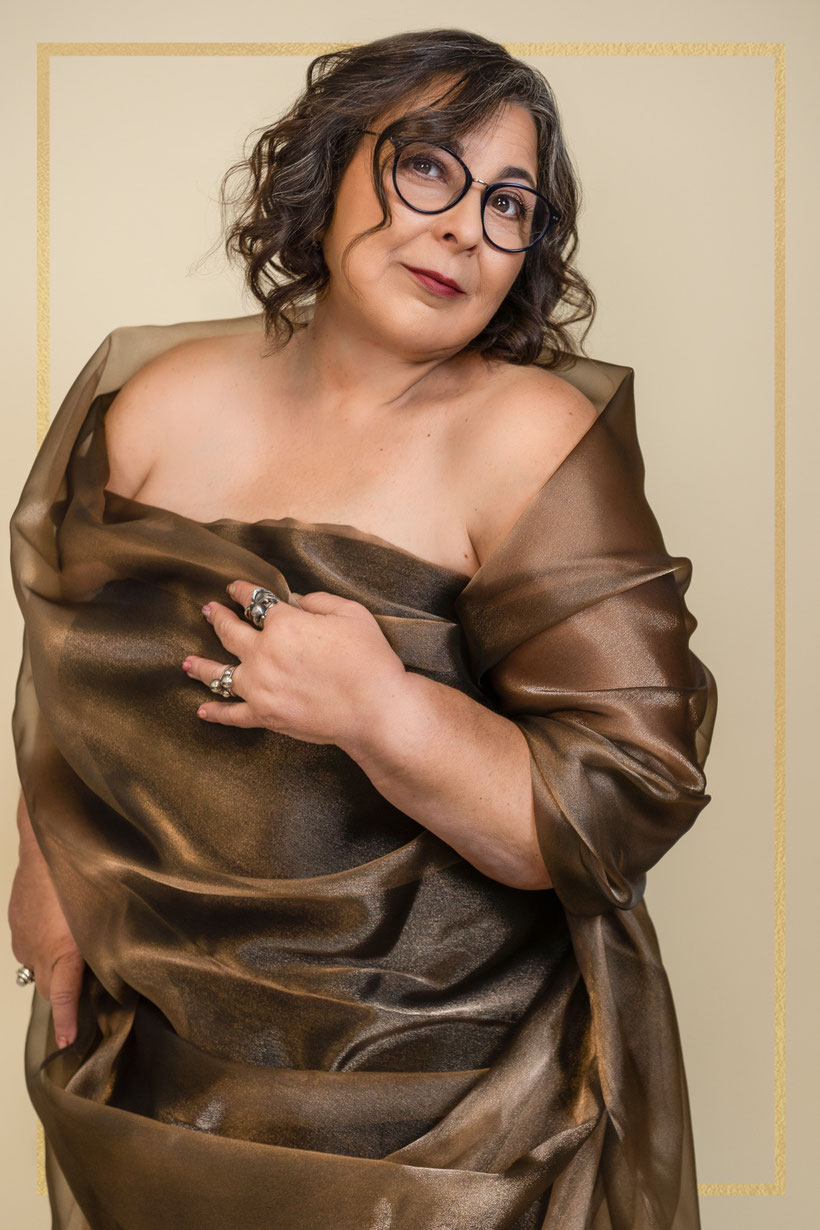 If you have been following us for any length of time over at our REfashiond Magazine Community, You have seen Kalyn pop up. As the owner of Cloud Nine Flotation, she has been on our meet series, she has generously been part of our giveaways, she has written an article in our upcoming January 2021 REfashiond Magazine release (see our 2020 one here) and recently she was on our podcast helping us see how floating could get you ahead of your competitors and even reduce anxiety!
To say that she is a wealth of knowledge as it surrounds floating is an understatement. 
Being in the position of growing a brand new business is hard and stressful, and she is doing it with grace and ease. For the purposes of The Art of Her, we are highlighting also women who are finding themselves reinventing and building a business after 50. Because that comes with it's own unique experiences and challenges!
And We are excited to share with you, The Art of Kalyn.
---
Jessica: Let's start by telling me who you are? Where are you from? What do you do? Tell me about You, The Woman.
Kalyn: Kalyn Wolf. Originally I'm from Los Angeles but I've lived in Tucson twice. 1986-1990 and 2005 -present. In between I lived in the Bay Area in CA (SF, Berkeley, Walnut Creek) and Eugene OR. I own a Flotation Tank Center (best of Tucson 5 years running), I'm an energy healer and I have a six-week online course to help with stress & anxiety while using mindfulness and mind expansion techniques. I take big bites out of life. I LOVE life. All of it, the highs, lows and neutral parts. I am an optimist, an omnivert, and I tend to do whatever it takes to get a job done. As long as I'm having fun, I'm happy. I believe that happiness is a choice, and so is what I consider fun.
Jessica: What's Your Story? 
Kalyn: I was fired from my cushy, corporate job after ignoring inner guidance of needing to get back into the healing arts after 25 years.  I have always noticed that when I don't listen to my inner voice, the universe tends to hit me upside the head with a mystical 2x4. And so, at the ripe age of 59 I started a business and opened up a float center!
Once I surrendered to my inner voice everything was really smooth sailing at first. My biggest challenge came after Covid.
Jessica: What surprised you about yourself (or may surprise others) as it relates to your story?
Kalyn: What most surprised others was my ability to do what I said I'd do. I said I'd open a float center, and I did within 45 days. People were amazed and had a totally different view of me. Personally I think they just didn't really know me or weren't paying attention.
Jessica: What would you say you learned about yourself or others during this change in your life?
Kalyn: That in the end, I have a handful of friends who will pop up and lend a hand, a design, an ear. I found that I had friends with talents I knew nothing about who were excited to help me start my center with tangible things like set design (turning a home into a center).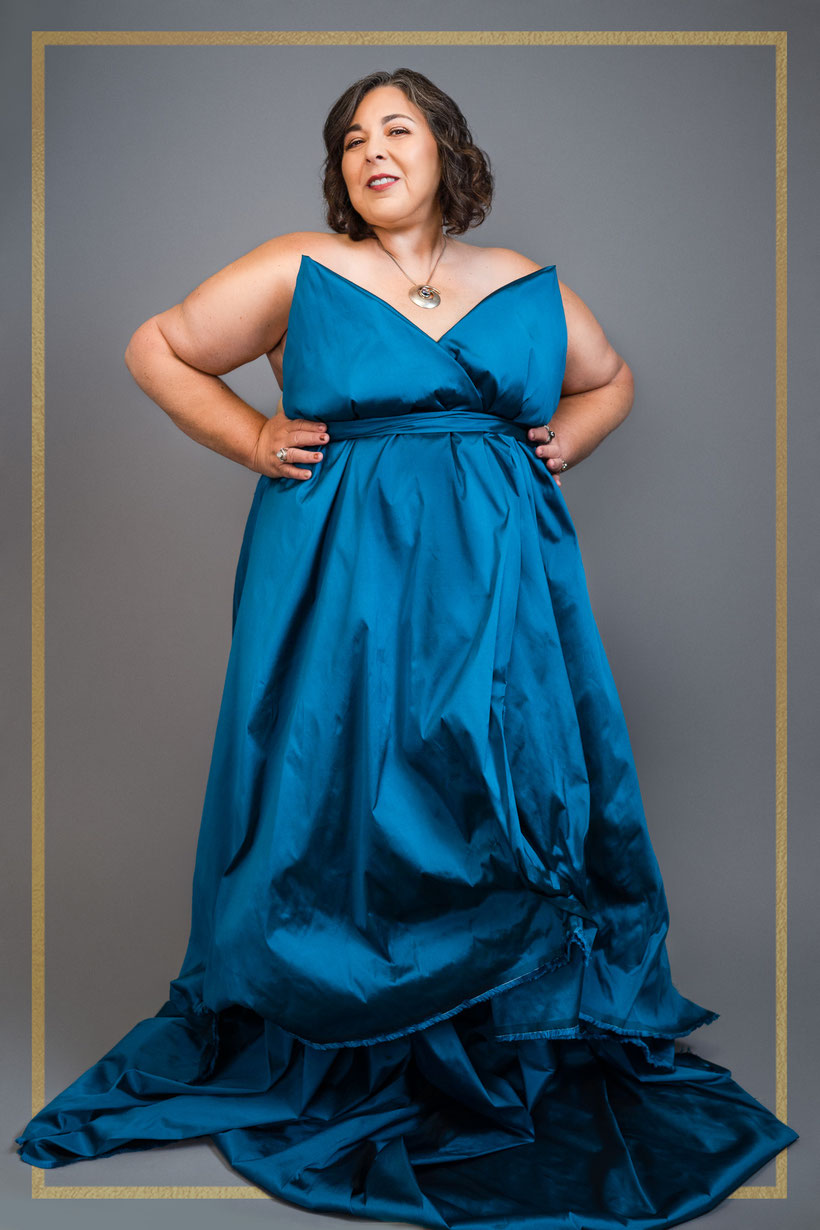 Jessica: How would you describe the difference in you, before and after your big life change? 
Kalyn: When I worked in the corporate world, as a woman I felt I had to fight for every client, sale, contest, promotion etc. When I would win contests some of the men were angry because I am a high achiever. One day after a contest was announced one of the men said, "Why bother, Wolf is going to win it". I don't think if I were a man he'd say that. I actually said, "Oh please BRING IT. I'm not going to step down in my performance to make it easier for you". I was gutsy, and not well liked among most of my male peers. He didn't talk to me again. I was told one night at a company event that I wasn't liked because I wasn't humble. Again, I don't think a male would be called out on that. It wasn't like I was rubbing anything in anyone's face.
After I started my own business again, I relaxed a LOT because that kind of mindset was behind me. I could accomplish as much as I wanted without pushback. It changed my perception of myself from a scrapper, to someone with integrity and grit.
Jessica: Have your values changed since changing careers?
Kalyn: Absolutely. In the corporate world I valued money and prestige. Now I value my time and relationships I build with my friends and clients.
Jessica: What is the one piece of advice would you give your younger self?
Kalyn: Invest in Netflix.  REALLY! Also to not sweat the small stuff....and it's all pretty much the small stuff. Things have a tendency to work themselves out with time, patience and intention.
Jessica: What would you say has helped you along your healing journey?
Kalyn: Starting my personal growth/human potential work in my late teens/early twenties really gave me a strong foundation in personal accountability. That combined with the love and acceptance of my father, who saw I was more sensitive than your average bear, and a healer at an early age. Great teachers have been the key.
Jessica: Have your perceptions of what being 'attractive' means changed over time?
Kalyn: Regarding my attraction to others: I am attracted first to a person's being. I never much cared about physical attractiveness, although I'm aware of it. I've always been interested in what different cultures find physically attractive. There is no "ATTRACTIVE" it's very personal. Even though most women find Brad Pitt very attractive, it's not just his physicality, it's his being, the way he walks through life. Keanu Reeves is a perfect example of that. So I guess I find actions more attractive than looks or words. Unless you are a Shakespearean expert, PLEASE dazzle me with your words.
Regarding being attractive myself: I finally feel comfortable in my skin.  At one point I weighed almost 500lbs. I was always trying to prove myself and my right to be here taking up more than my share of space.  I lost 290 lbs and gained back 70. It's not about the weight alone. I was a big ship personality too trying to fit into a small slip.  Now I create space in my life and fill that space with love. I know I'm enough, and so are the people who are most close to me.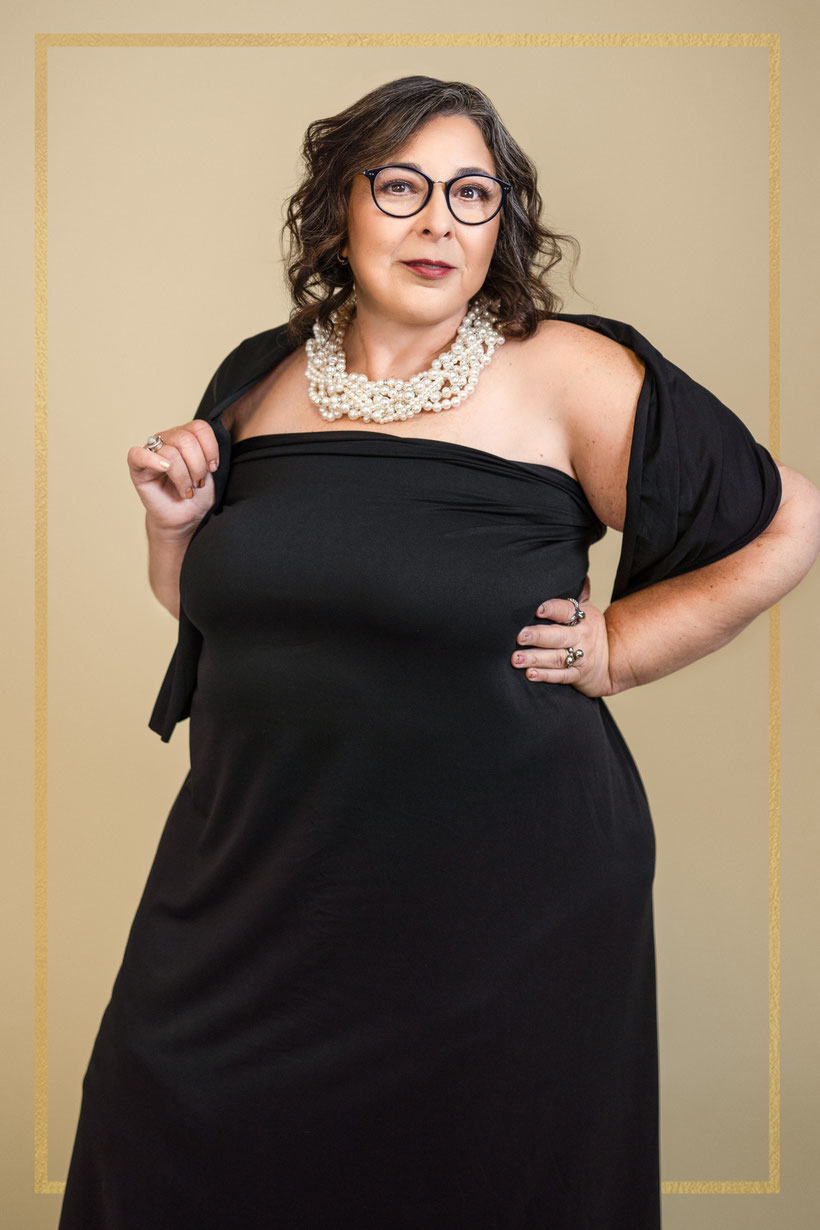 Jessica: It would be really interesting to hear about any ambitions you have for the future?
Kalyn: I wrote my life's work in creating my six-week online course during my Covid vacation.  It's beautiful and will teach people skills and give them tools to manage stress,  anxiety, and learn within days more about themselves and their own path. It's all about transforming your relationship with yourself.  My ambition is to have 500 students take the course in 2022. 
Also at this point of my life, where I have fewer days ahead of me than behind me, my ambition is to live a healthy and happy life for the final act of it. I will always contribute and stay active hopefully physically, mentally and spiritually, it's who I am. I'm watching my 88 year old mother suffer the affects of choices she made in her youth, and I'm grateful to have learned  from her. I pray my mind stays sharp, and my body as well. That said, my mantra since I was 30 has been that I want my death to be like that of a ripe fruit falling from the tree.
Jessica: Are there any myths you would like to bust about growing up as a female?
Kalyn: I grew up not only female, but fat and female. So my experience is different from women who grew up slender or "normal" and female. I didn't date much, I was judged by people as slow and dumb, two things I am definitely not. Also I was judged as non-sexual because of my weight. It took a LONG time for me to reconcile that with my reality. I'm grateful to the folks at the Renaissance Pleasure Faire for helping me navigate those waters.
---
About your session:
Jessica: How would you describe how you felt BEFORE your session with Jessica Korff? 
Kalyn: I was in a terrible space when I walked in. Not enough sleep, I weighed more that day than I had since 2008! I was angry with my hairdresser for not giving me what I wanted. Definitely not in the "now".
Jessica: How would you describe how you felt AFTER your session with Jessica Korff?
Kalyn: I felt refreshed, and sexy, and happy.
Jessica: Anything else you would like to add?
Kalyn: I was an art model for many years in my 20s. I did a lot of art and photography sessions. The session with Jessica was unique and more fun than I had ever experienced before. Dare I say it was transformative.
---
Do you want to join us for The Art of Her Portrait Exhibition and Women's Event? To share in the stories, photos and celebrations of women? Make sure to join the list, as soon as we have those dates (PS we are looking at early March), you will be the first to know!
---