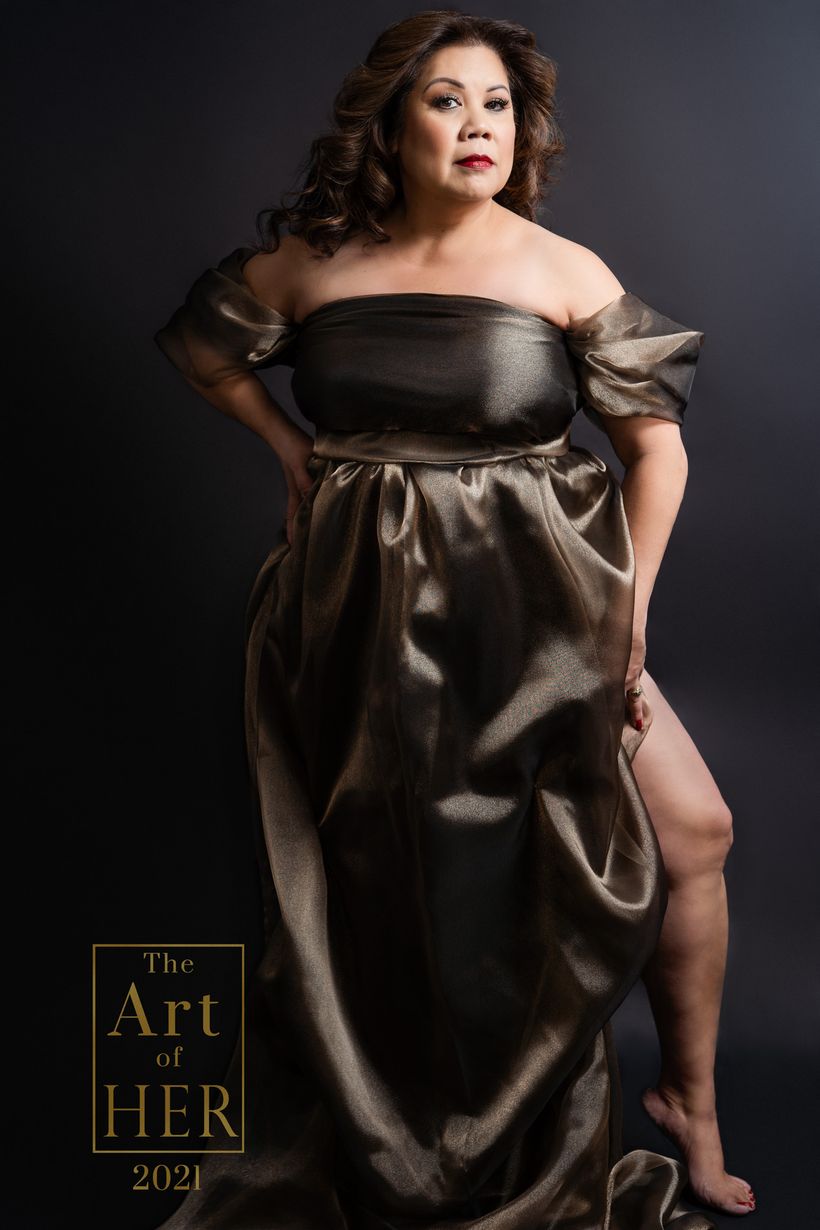 Ok Tucson, I am THRILLED to introduce you to this woman. This woman who has such an incredible story. This woman who showed up to my studio and BROUGHT IT. She is strong, and fierce, and loving, and compassionate. 
Even in the face of her traumas, she has so much love for others. 
Maricella found us because she knew another one of our Art of Her participants, and just at the right time, it spoke to her when she was considering that it might be time to share her story.
I love when things fall into place, exactly as they are meant to.
This is The Art of Maricella.
---
Jessica: Let's start by telling me who you are? Where are you from? What do you do? Tell me about You, The Woman.
Maricella: My name is Connie Maricella Tovarez "Maricella" and I am a 52-year-old woman born and raised in Tucson, Az. I have been blessed with THE BEST husband in the universe and this September we will be celebrating 31 years of a marriage that has encompassed all that marriage should. I am a mom of two beautiful children. I have a 30-year-old son and a 29-year-old daughter, and am a nana to 4 of the most adorable grandkids in the world! I was led by God to become an interpreter for the Deaf, a position I have gladly and proudly held for over 25 years.  My first and foremost "job" in life is to be a devoted and supportive wife, mom, and nana regardless of all life has dealt me.
Jessica: What's Your Story? 
Maricella: My Mom (grandma who was 67 years old at my birth and who raised me) always said everyone has a story but mine was especially intriguing and that I should pen it one day, so here it goes. 
My story begins before my birth. My birth mother became pregnant of me by an airman who was stationed at our local air force base and for reasons still undisclosed never informed him of her pregnancy and that he was possibly my father. She then tried her hardest to hide me and the pregnancy from everyone and on my birth-night tried to give birth to me in our family home's toilet. Thankfully my mom was a midwife assistant and knew she was pregnant all along and knew what was happening in that bathroom and had my aunt break the door open to save me.
Fortunately, I was born alive on April 6, 1969, just after midnight on Easter Sunday morning! 
The battle for guardianship of me began that day and after many CPS calls and reports of my birth mother being unfit, I was finally granted to my mom at around 3 years old. She did all she could for me and always assured me of her love for me which helped me through some of the toughest times that approached soon after turning 4. This is when I vividly remember my greatest nightmare beginning. I started being molested and assaulted for several years by an uncle. As a closely connected family member he had "easy access" to me often when no one was looking. He would pop up in front of me when I least expected it and do things I never imagined were possible. From what I remember being as young as I was, this went on for approximately 5 years. There were times I was in such physical pain from what he would do to me and didn't even want to engage in play with friends or my cousins. This caused such raging anger to rise up in me and at times I would lash out at my cousins and was so saddened later that I could hurt them so! Needless to say, I was on. a path of confusion, hostility, and self-destruction.
At one point, when I was around 7, I stopped eating and remember having trouble sleeping and was wetting the bed. There was one teacher in 1st grade who tried investigating what was going on but how could I say anything to anyone when I was being told that if my mom knew it would kill her, and she was all I had in this world!
How I longed to have a father in my life. A father to be my knight in shining armor, to come to fight for me and fight him off. I often wondered which of the suspected mentioned names was my actual father and if he was anything like this evil torturer, but knew deep down inside that he couldn't possibly be. Nevertheless, I never thought I'd ever know who my father was in real life and because even just imagining about him tormented me so, learned to just lock those thoughts of wonder away in a box and throw the key away in the deep sea of forgetfulness.
My mom always taught me that God held us all in His hands, through everything that happened to us whether good or bad, so somehow in my very gut, deep in my soul I knew He would help me with all I was going through, so I silently lived on trusting that my heart would somehow find peace.
"For it is shameful even to speak of the things which are done by them in secret. But all things that are exposed are made manifest by the light, for whatever makes manifest is light." Eph. 12, 13.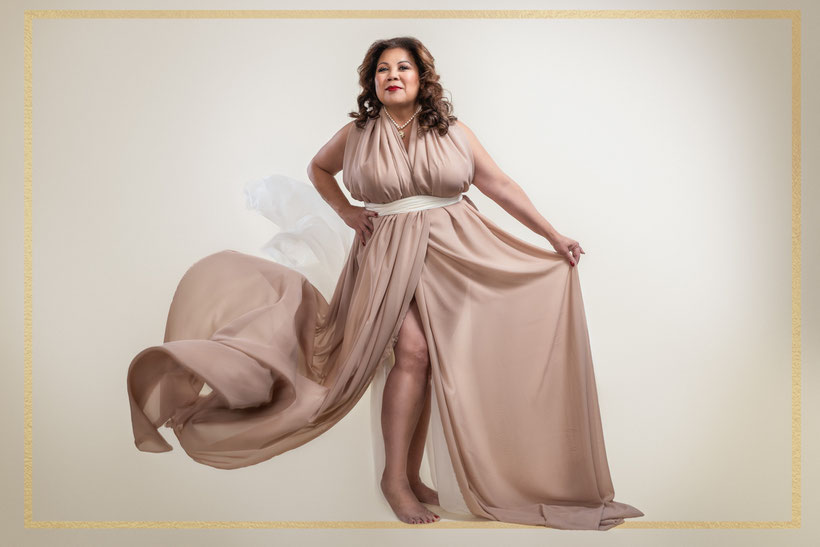 Jessica: Tell me about a specific experience as it surrounds your story of what you had to endure or work through as you pushed to rise?
Maricella: As I grew and reached my teen years, all the anger and frustration of what I had lived through took over inside of me. I just wanted someone to look at me with love and acceptance, to hold me and let me know that what I lived through was not normal and what he had done to me was evil. I longed for a "complete" family environment and a position I truly belonged. Of course, I searched all the wrong ways and ended up in a very bad relationship, which unfortunately led to trouble with the law. That may seem tragic and pitiful but.....It was this event that changed my whole life! I had to push through proving that this troubled person was NOT me, and that the real me, the caring, loving, trusting, faithful me just needed to come out. As merciful as God is he provided a judge that believed in me and trusted that I would rehabilitate myself with the right support and guidance. He granted me probation for the trouble I had gotten in and I could not have been more grateful for anything in my life up to that point. I needed that miracle from God to keep me from a jail cell and get me on the straight road once again. I enrolled in our local community college and began focusing on my walk with our Lord from a more serious view. 
Being assigned a nightly curfew and a probation officer to monitor my every move made it easy for me to just "get away" from all bad temptations and focus on healing my soul, body, and mind. Working almost full-time, taking 4 college classes a week, and having to show up for weekly or bi-weekly meetings with my probation officer kept me quite busy and often by the weekends I was braindead and all I could do was sleep and read my course textbooks to prepare for Monday. It was during this time that God once again showed Himself faithful and brought my husband of 31 years to me! 
I was not ready for any new person in my life, nor did I have any leisure time to sit and fraternize with any new person, but he was patient and understanding and many evenings just sat with me as I studied and helped me finish so we could go out and enjoy some dates. I was pregnant within 7 months of dating this wonderful God-send (although at that time had no clue God had truly sent him to me!), and 5 months later we were sharing our nuptials. Our son came soon after and I was thrust into motherhood full force with a colic crying unsettled baby. I vowed I would not continue the pattern that my birthmother and her mother had set before me in simply giving their children to others to raise for them, but this motherhood business had taken it's toll on me by the time I was 5 weeks post-partum. This is when I had my first breakdown. 
I could not get past the mindset that I was a horrible mother and could not raise this hurting baby boy. I feared I would end up not knowing how to help my crying baby and that he would one day just die in front of me as a punishment for all the wayward things I had done in my teens years. The anxiety and fear depressed me terribly and paralyzed me for some time. It took some time before I realized it was my honest fear of raising a "bad child" that caused me to feel I could not take on this task before me. Thankfully, with the right people and God's word I came to my knees trusting the Lord with my very being, and my new little family and pushed through getting my mind and heart around the motherhood business before me. With daily time spent in God's word, seeking out and meeting with wise well-seasoned women weekly, pulling my husband along beside me on my journey to let go of the fear I was forced to be raised with, I successfully raised my son, my daughter, 2 nephews, and 2 God-sons!
"Being confident of this very thing, that He who has begun a good work in you will complete it until the day of Jesus Christ." Phil. 1:6
Jessica: What would you say you learned about yourself or others during or since this event? 
Maricilla: This event taught me so much about myself. I learned that I am able to stand up for myself and that I am able to overcome tragedies and hurts no matter how much time I take in doing so. I learned the "how" in self-advocating and learned that I have a good strong voice that matters. I learned how to look for signs in others if they are being hurt or abused and how to help them out of it. I learned that God loves me more than anyone ever will and that His love and strength in me will get me through the rest of my time here.
"For God so loved the world that He gave His only begotten Son, that whoever believes in Him should not perish but have everlasting life." John 3:16 (NKJV)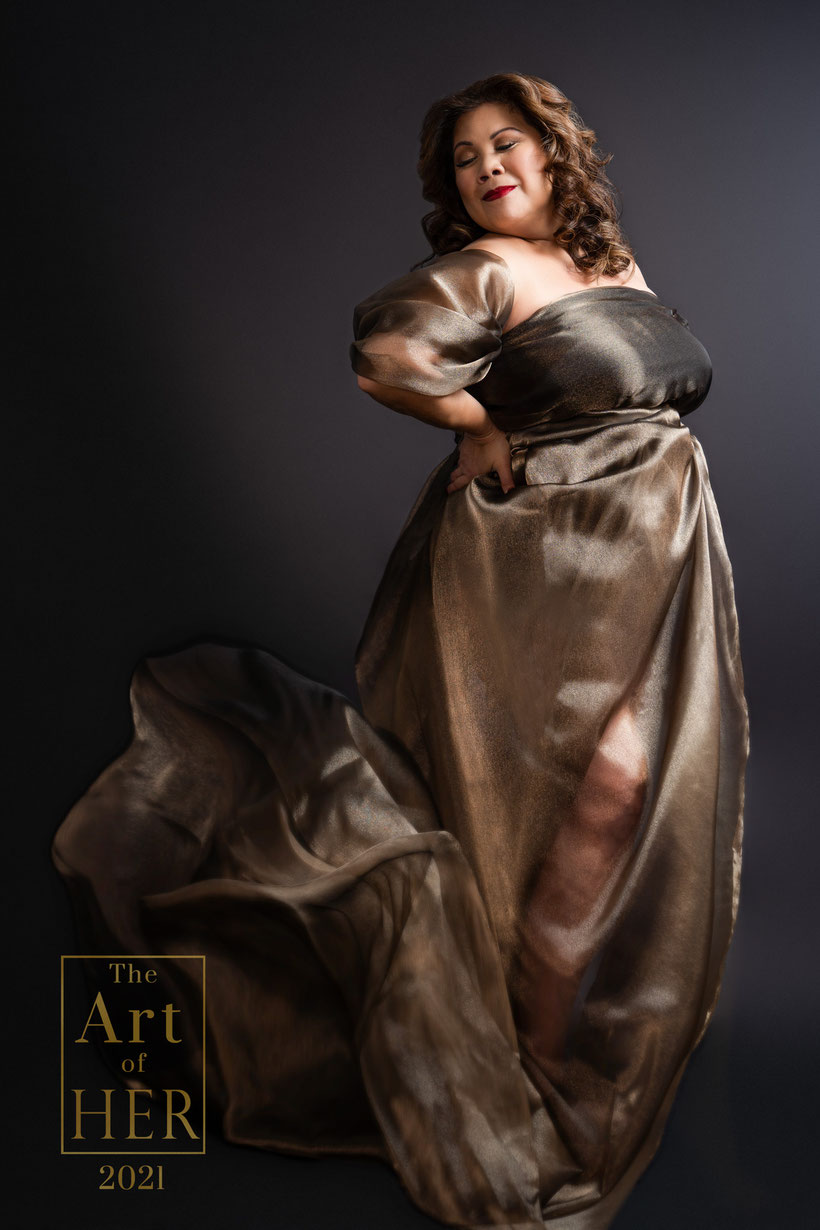 Jessica: What is the one piece of advice would you give your younger self?
Maricella: My advice to little girl me: do NOT let anyone touch you in any way that you don't want them to!; do NOT let anyone make you feel afraid; do NOT let anyone make you feel less than your worth; DO speak up when you know you need to; DO take care of yourself and the things you see as important; DO love yourself so you are able to love those God brings your way; DO keep the ones you treasure in your life at the forefront of your heart and mind, DO seek God in all things!
Jessica: What would you say has helped you along your healing journey?
Maricella: The help through my healing journey has come from my faith and trust in God. Getting to know His Word and being able to look back at all the times I can clearly see His hand of protection and provision upon my life has been the reason I can say I am standing here as who I am today.
Jessica: What is your story of now? What do you celebrate about who you are after the event(s)?
Maricella: After all these ups and downs and learnings and healings I am so thankful to be able to say that I am finally a woman strong enough to speak up and speak about what I went through. I am so thankful that I have become a role model, a positive contribution to society, and a protective mom and nana. I am happy to say that I finally feel strong enough to be an encourager and supporter to other women who may need someone to help them along with their hurts and past trials as I was helped along with mine. I am wise and strong enough to give back the love and support I myself was given. I am no longer scared to share my story openly in hopes that it will reach even just one beautiful soul and help them to overcome as well, and after 45+ years I will celebrate my bravery!
"who comforts us in all our tribulation, that we may be able to comfort those who are in any trouble, with the comfort with which we ourselves are comforted by God." 2 Corinthians 1:4
Jessica: What do you wish other women or young girls knew about themselves?
Maricella: I want all young girls, young ladies, grown women, wise women, ALL females to understand that they are God's precious gift to this world we share! As precious and wonderfully created we must ensure that we are treated as such with confidence, not allowing anyone to manipulate or use us invaluably. It is ok to stand up for yourself and to show your strength and still be a "pretty little lady".
---
Do you want to join us for The Art of Her Portrait Exhibition and Women's Event? To share in the stories, photos and celebrations of women? Make sure to join the list, as soon as we have those dates, you will be the first to know!