Welcome to our new online feature, The RED Edition!
We are excited to begin highlighting and featuring incredible woman business owners in our community! These women will enjoy a special feature celebrating them on our FB Community, featured on our new website (coming soon!), and of course, as you can see, they will be showing up here in our blog.
To qualify for this series, all you have to do is bring along some fantastic red to your headshot/portrait session and that gets you a fun interview feature! Easy right!? 
If you have brought red along to your session in the past, get ready, because your next! 
Today we are talking all about Anna Maiden! She is the owner of Cornerstone HR Consulting, and when she showed up with this gorgeous red power suit... I was stuck in permanent happy dance... how incredible is that!! 
As we have talked about before, in Success REfashiond Magazine, red stands for passion, power, boldness, confidence, sexiness and it's all about being on FIRE! 
Check out the details of Anna's Interview below:
---
The Details!
Business Name: Cornerstone HR Consulting
Website address: https://www.cornerstonehrconsulting.com/
Hours of Operation: Monday through Friday 8 am - 6 pm
Tell us about your business, what do you do?
I own Cornerstone HR Consulting and provide an array of human resources related services to small businesses.  I started Cornerstone HR Consulting with the belief that a happy healthy workforce will increase the bottom line.  As the sole owner of this company, I partner with business owners from start to finish managing your human resources functions in affordable means to give them more time to run their business. This is a list of the types of services I provide. 
Advising
Benefits Administration
Classification & Compensation
Consulting
Employment
Employee Relations
Facilitation
Mediation
HR Compliance
HRIS implementation
Organizational Design
Recruitment
Retention
Staffing
Strategic Planning
Training & Development
Tell us about YOU... why did you choose to do what you do?
I am a wife and mother of three grown sons. Two live in Tucson and one in Austin.
I worked in K-12 education in human resources my entire career and when it was time to wrap up that chapter, a friend said, "You are really good at HR, you should start your own company." And with that, I started my consulting business and focused on providing high quality human resources services to small businesses.
I enjoy working with business owners working to make their organizations a better place for their employees and who see the value of having an HR presence in their business.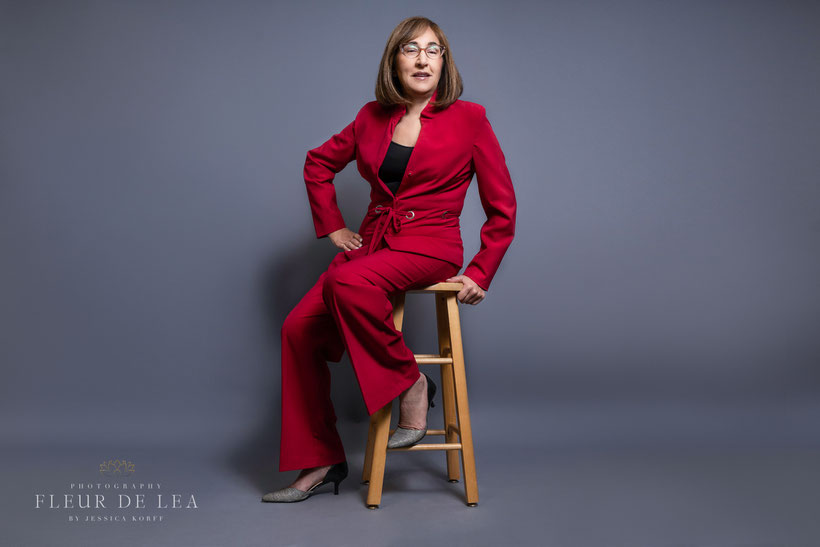 What item/service on your menu or in your shop do you just LOVE and think everyone needs?  
A solid employee handbook is critical to the success of any business.
In what way have you gone above and beyond in the past for a customer?
My clients are the reason I am in business. Anytime I have an opportunity to show gratitude and thank them for their business, I will show them in the form of a special gift that speaks to them individually. For example, one client was recognized for a significant accomplishment and I had a certain type of flower (color specific) sent to her to acknowledge this special award.
What is the coolest thing you have ever had a client do for you?
When COVID hit, one of my clients had masks made specific to their business and I was provided one in the event I needed to visit the office. Back then this was a "cool" thing to do.
What other local businesses do you just LOVE? Why?
A local business that has come to my rescue recently was Cartridge World. I was in desperate need of ink cartridges for my printer and the big box stores were out given the pandemic and everyone working from home, I suppose. I was told by one of the big box stores about Cartridge World. The day I went they had what I needed and were very friendly. The guy even held the door for me so I did not have to touch it. Great customer service.
What are you passionate about outside of your business?
When I am not working on my business, I love to sew and make simple things, such as masks. I dabble in minor alterations for family members and I am passionate about women's rights and equality. I spend my time supporting efforts that encourage these causes.
Describe your PERFECT day.
My perfect day is when the weather is right and I can ride my bike on the loop while my husband walks the dogs and waits for my return.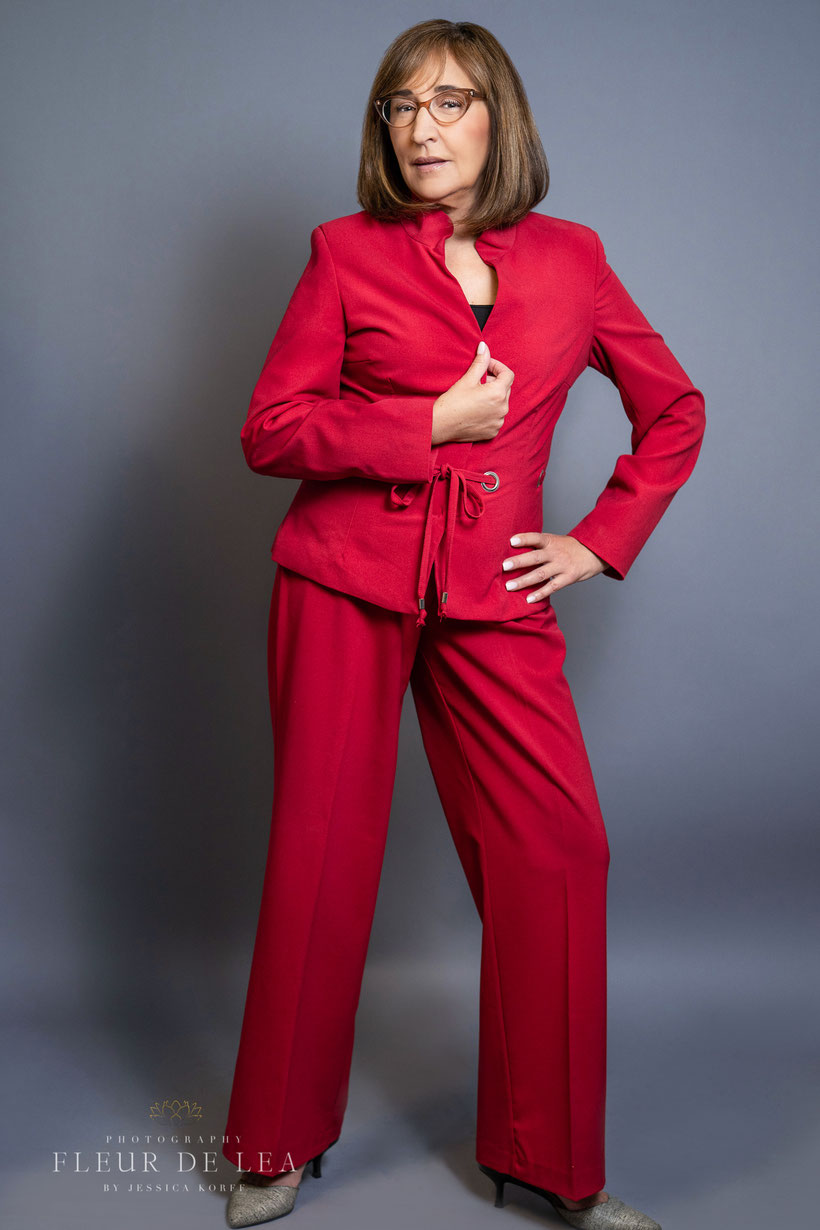 Can we ask, What was it like working with Jessica Korff and Fleur de Lea Photography?
How did you feel during your session with Jessica?
During my session with Jessica, I felt comfortable and relaxed. Jessica has the kind of personality that puts you at ease right away. Her studio is very charming and comfy. It has a cozy ambience and is very stylish. During the photo shoot, Jessica made jokes about her mask fogging up and laughing about how we both had to contort ourselves to get the right shot. From her laying on the ground, to me half twisted, it was all worth it.
How did you feel after your session with Jessica?
I was super excited to know I had headshots in the works and Jessica would make sure they were perfect. 
What would you want others to know who are on the fence about getting a session done with Jessica?
Don't wait!
Anything else you would like to share?
Thank you Jessica for being you, for being the kind of business women I aspire to be and for your creativity. You are a "good" force and I am enriched having met you and being part of your circle of influence.
---
Final words from Jessica:
There was definitely lots of laughter! I am so thankful to have had Anna in my studio, she is fantastic at what she does and I am not sure you could find anyone better! She seeks to create a space of fun and joy even in a seemingly "strict" perceived role.
Please check out her business, connect with her and support her, and if there is anyone who you know in need of HR consulting, send them her way!
Are you interested in getting your headshots done? Check out our page at www.HeadshotsThatWow.com or our before and after page at www.GetAftered.com