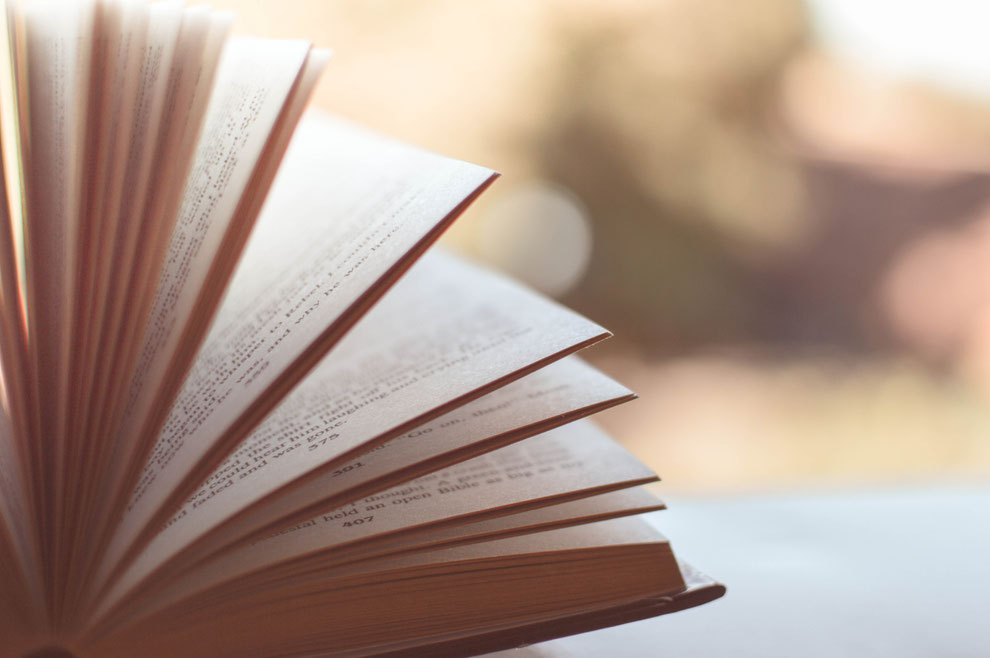 Before children, I was an avid book reader. I consumed books every second I could get. After kids... not so much. And then Audible came along and now? Audible is life. I have always been the type to obsess over growth and knowledge, when I started my own business it made perfect sense that one of the habits I created was to devour books for business growth as well. I get asked for these recommendations by other business owners and creatives so often,  I thought, why not put them together in a blog post! 
So here they are. In no particular order, my top books that helped me better myself and my business in 2019 that you should definitely consider carrying with you into 2020. 
1. Everything is Figureoutable by Marie Farleo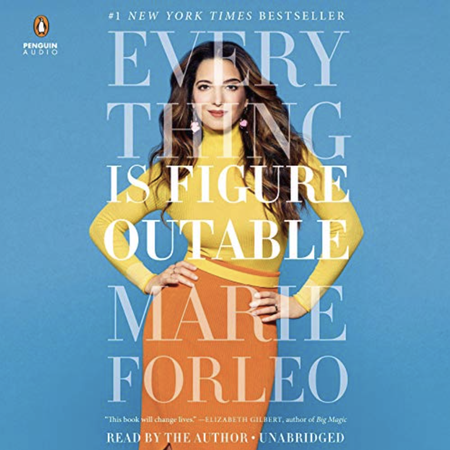 OK I know I said in no particular order, but this one might have been a favorite. Everything is Figureoutable by Marie Forleo was funny, real and inspirational. Taking you on a journey from self doubt to confidence with both hilarious and heart warming stories.
It was chapter 6 and 7 that finally pushed me to launch the new REfashiond Magazine! After recently working through The Landmark Forum, I feel I was able to hear what she was saying through an open heart and mind in a way I might not have been ready to hear her before it. I had been sitting on the idea of creating something that brings more wins and visibility to more women in our community but just couldn't bring myself to launch. While listening to this chapter the idea of the magazine returned to me... and Marie got me excited considering the possibilities! I went to bed and woke up the next morning with the name and logo and design already in my head! Straight to the computer to bring to fruition and then threw my hat over the wall! Ready to take it on without a solid plan because... well... everything is figureoutable. ;)
I can't even begin to explain the positivity that exudes from the book... full of possibilities and inspiration and squashing the doubting thoughts you may be carrying and truly uplifting, I can't recommend this one enough.
2. Dare to Lead by Brene Brown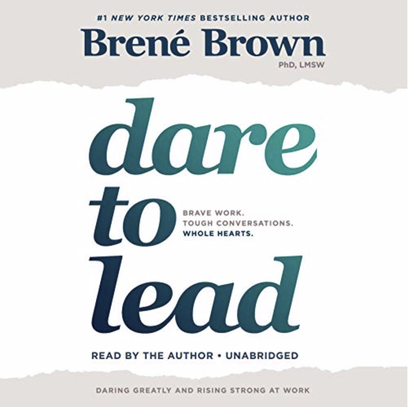 It is no secret that Brene Brown is an absolute genius in vulnerability, shame and being brave. If you don't know who she is, look her up because you are seriously missing out. You can find her talk on Ted Talks, where she has the 5th most watched talk There were so many amazing and inspiring stories in this book that accompanied a pdf workbook that I can't even begin to break it down. She takes you on a fabulous journey where you discover that integrity is choosing courage over comfort and living into your authenticity as leaders. There is one particular scene where she gets into an argument with her husband over ham... it was crazy to see myself in the very situation that erupted from anxiety and tension and creating something that wasn't actually there. This scene alone is worth more than the cost of the book! 
3. Building A Story Brand by Donald Miller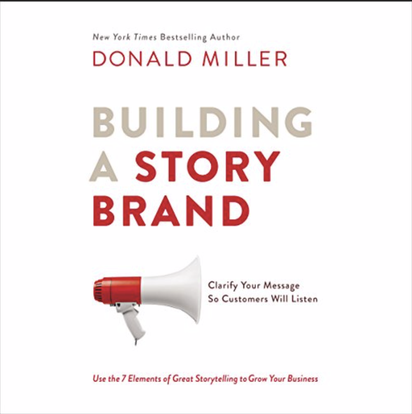 Building a Story Brand by Donald Miller was seriously one of the most eye opening books about my business I have read. Over and over and over again I read things that made so much sense that I couldn't figure out how I hadn't seen it before. One of the most important things you can do in your business is speak the correct message to the correct audience. If you speak to everyone, you are speaking to no one. Another important thing? As business owners we often, and naturally so, make ourselves the "hero of the story" we are after all, providing a solution to a problem right? In this book, Donald Miller teaches you how and WHY it is more important to portion yourself as the Yoda, not the Luke Skywalker. If you are running a business and read no other book for your business in 2020, I think I might suggest this be the one.
4. The 12-Week Year by Brian P. Moran and Michael Lennington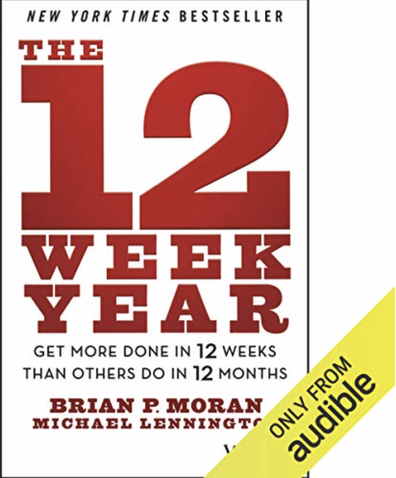 The 12-week year was another one that seemed like "duh, how did I not see this". A fantastic step by step setup on how to get more done in your year by breaking it up into 12 weeks (or quarterly) goals and actions. It is often a resolution to be more productive, more focused and more "on top of it" by business owners every year... I feel like this is especially the case with creative types! And as a mom of 4, solopreneur creative type person... I can say that it is super easy for me to go "squirrel" with every new idea! This will definitely help you get more accomplished and start seeing more results. This book will definitely having you get more done in 12 weeks than most get done in a year. 
5. The Universe Has Your Back by Gabby Bernstein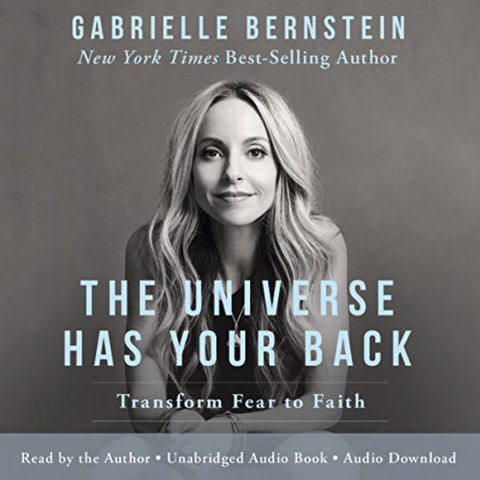 Gabby Bernstein's The Universe Has Your Back was possibly the most life changing book I read in 2019. I distinctly remember listening to chapter 3, in my car, and bawling my eyes out. She has a magical way of reminding you of your divine worth and love. Fear has been something I have always struggled with... everything from fear of failure to fear of success to fear of being seen to fear of NOT being seen... and everything in between.
This book helped me work through the importance of meditation and connecting more with yourself. While this book is a little more about self growth, your business can't grow as long as your personal life has blocks. Both are incredibly important.
The Universe Has Your Back is all about transforming that fear to faith. While I did find myself living daily, and more often then not, free of fear and anxiety after I found The Landmark Forum, this book helped get me there as much as I possibly could before that, until I was able to learn the all important lessons I took away from that course. I continue to be part of her membership and read her book that followed. I find her inspirational and welcome reminder of seeing through the lens of love in my inbox at least monthly. If you struggle with fears that stop you in your business, I highly highly recommend this book.
6. The One Thing by Gary Keller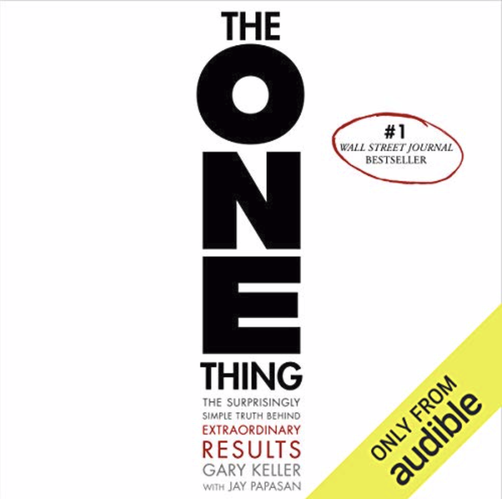 Did I mention that as a mom and creative I often have issues with staying focused on one thing and getting it AAALLL done? This book is phenomenal for helping you to get the results you so desperately wish to get! It helps you break it all down and discover what exactly is THE ONE THING that needs to get done for each area of your life. A practical guide for bettering your day, calendar and to do list and changing the way your get things done. If the 12 week year is helping you get it all worked out in 12 weeks, this is the field guide for getting down to how to get it all done.
Breaking it all down to what you need to focus on, they say it takes 66 days to acquire a new habit and when you make what matters most a priority it will fuel your willpower at its highest... and my favorite take away? Possibly the idea of having a success list instead of a To do list... if you are a list checker you will definitely love that chapter!
7. Never Lose A Customer Again by Joey Coleman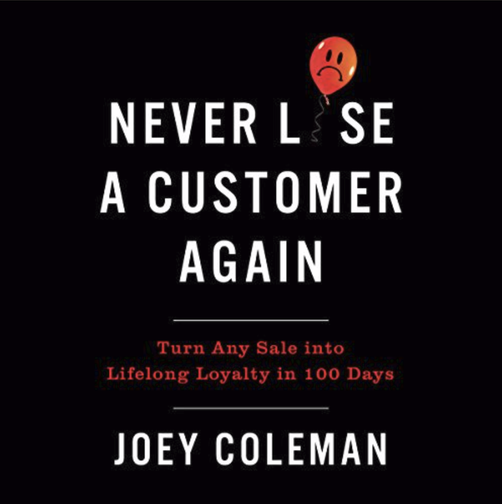 Never Lose a Customer Again exceeded my expectations! Going through the multiple phases a customer goes through it truly is a guide that all businesses should treat their clients and customers from. It's not about the sale. It's not about getting the sale. It's not about what you do leading up to the sale. Its all about how you are taking care of and loving on your clients after.  
Hands on and fabulous examples of how to make your client experience even better. While much of it feels common sense, there is a wealth of knowledge and ideas coming from this book that less than common. He does a fantastic job of putting you in the clients shoes... This is one I read in the very beginning of 2019 and I think it is worth a second listen. After all, a year later I am a different person, so I may hear different things. I hope you are too.... and I think ALL of these books are books that perhaps I too will take into 2020 and give a new listen to!
Which books did you listen to in 2019 that made a difference? Did you read or listen to any of these? I would love to hear your thoughts! What will you be taking into this new year?
Here's to our growth, abundance, peace of mind and success in 2020!