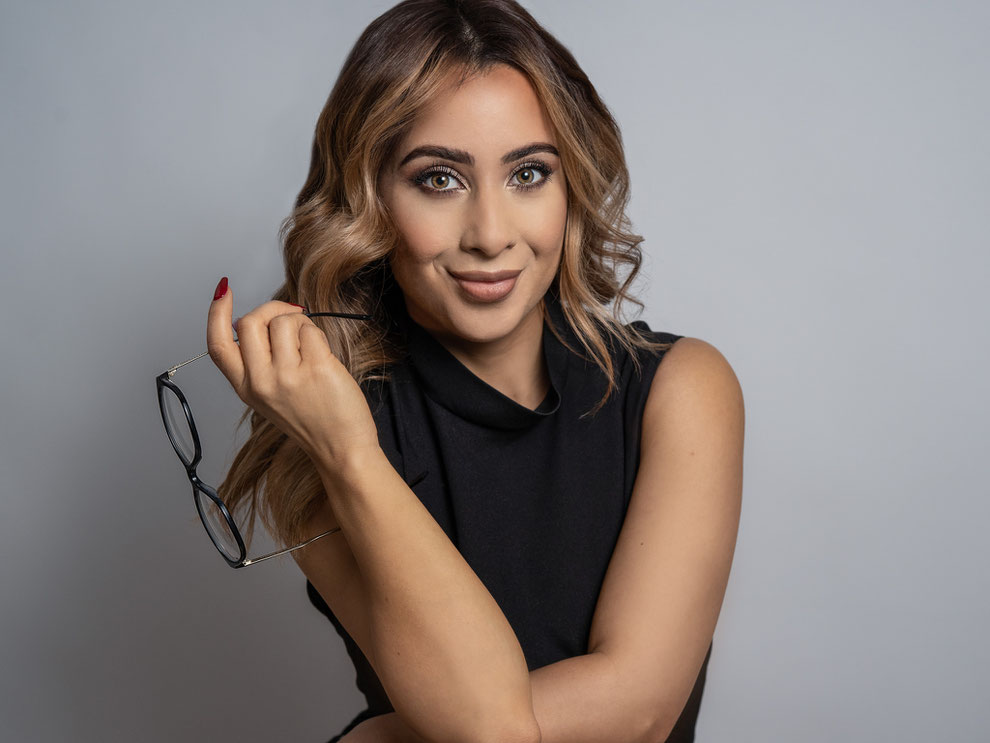 What NOT to do in Your Headshot or Personal Brand Photoshoot
Your professional headshots or your professional personal brand photoshoot is one of the smartest investments any entrepreneur, influencer, or small business owner can make. It tells your potential clients that you invest in yourself as much as you are asking them to invest in you.
Great personal branding photos cement your personal brand the way nothing else can. A great headshot session, or branding session communicates your intent, attracts your ideal audience, and helps you visually portray your best self to the world. 
But in order to get all of those amazing benefits, you've got to have a totally successful headshot or personal brand photoshoot first. You don't want to risk making any mistakes that undermine the power of your photos!
Here's what to make sure you DON'T do in your headshot or personal brand photoshoot.
1. DON'T Wear a Blah Blazer
Now don't get me wrong here. I LOVE a good blazer.
But your personal brand photoshoot should be just that — PERSONAL.
Everything you bring, wear, and do, should be a reflection of your unique story and personality, including your wardrobe.
Don't just wear an outfit just because you think it'll make you look professional. Dress like you! Wear colors that reflect your brand. If your brand is modern and edgy, maybe you'll wear a leather jacket and killer stilettos. If your brand is more classic and feminine, consider choosing soft colors and flowy fabrics. 
AND... don't ignore colors that can be important to your clients as well! Did you know that different colors say different things? Blue for instance suggests trustworthiness, Red suggests confidence and knowledgable. 
When you schedule a branding or headshot session with us, we will have a strategy planning session that will help us dive deep into who you are, your brand is, and who your client is... so that in posing and clothing we can get a message to them about you, even if they never read a word of your copy.
2. DON'T skimp on hair and makeup.
Your personal brand photoshoot will only last a couple of hours or so, but the photos you get from it will last forever. When planning a headshot or branding session, consider hiring a professional to do your hair and makeup. That way, you'll be less stressed trying to get ready yourself and your photos will turn out even better. It will also cost you less in additional retouching later. 
Did you know that ALL of our Custom Headshot Sessions and our Branding Sessions INCLUDE hair and makeup? Yep. Because it's that important... plus, we like to pamper you a bit too ;)
Check out our Before and After Gallery to see what kind of difference styling, hair and makeup makes!
3. DON'T come unprepared.
If you're going to have a successful personal brand photoshoot, you'll have to do a lot more than just show up and look pretty.
You'll need to do some thoughtful homework.
Ask yourself: what are your goals for the photoshoot? What's the story behind your brand? What colors best represent your personal brand? What shots do you want to make sure you get? What props might help you better illustrate what you do? Who is your Ideal Client and what will they relate to? What types of posing will be best for your brand? What type of posing will speak to your clients best? 
Seem like a lot to consider? These images will be telling your story for a long time, you want them to tell the right one! Luckily, if this feels a little overwhelming, don't worry... we got your back. We cover this and so much more during your strategy planning session... no stressful overload for you here! Because we have you covered. 
4. DON'T Think there's only one way to do things.
If you're planning your own Headshots or Personal Brand photoshoot, chances are you've looked at a lot of other examples for inspiration. There are so many great personal brands out there
— but there's only one you.
It's okay to look to successful brands to get some ideas, but make sure you're staying totally true to yourself. Studies show that more and more clients are loyal to brands who show up as authentic, being you is perfect and being you is what they are looking for. 
If you want tips on how to create headshots that reflect the real you, sign up below! 
5. DON'T Forget to have fun with it!
Get creative. Think outside the box. Be a little silly in front of the camera. The best personal brand photos communicate who you really are — all of your skills, charms, and quirks. So be yourself in front of the camera and make your personal brand photos your own.
Luckily for you, because you chose Fleur de Lea Photography... by the time you have your photo shoot, you are already so comfortable with Jessica (I mean after all, by now you have even let her inside your closet!) that it will be super easy to be relaxed and have fun, so she can do what she does best... and that's pose you, and get expressions from you that help you looking and feel your absolute best. 
Let's Recap... Here's what you can expect from us with your photoshoot.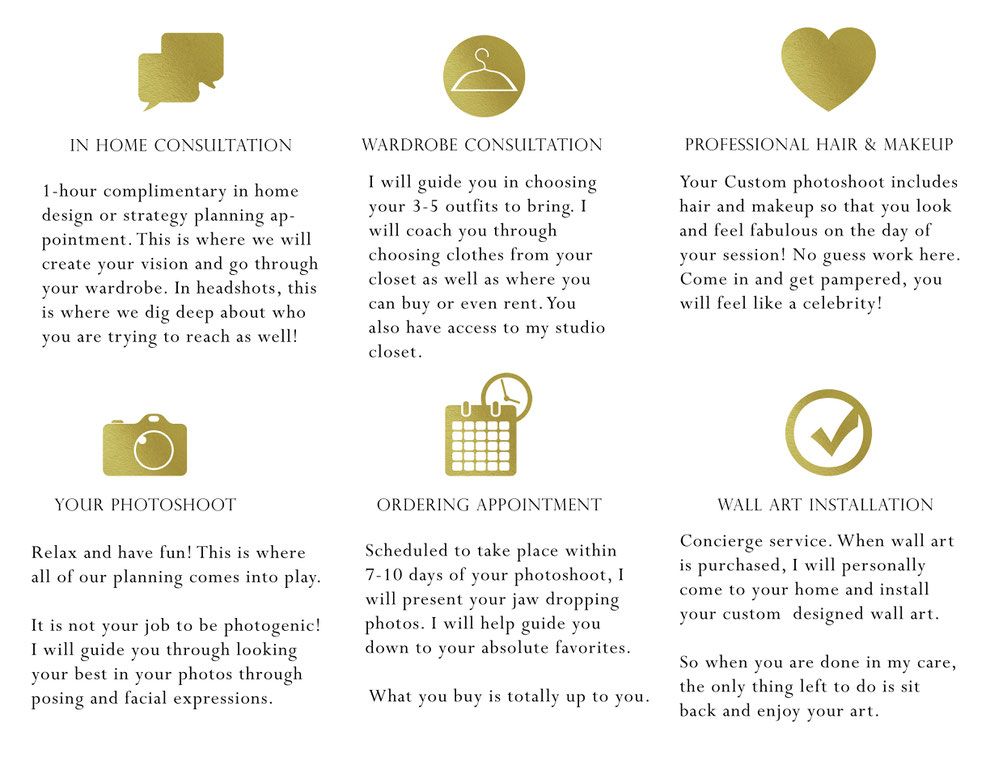 ---
Are you ready to book? Ready to make sure you don't have to worry about saving this list... because Jessica will have you covered!? Head over to Book your complimentary phone consultation and let's find out if we are a good fit for each other!
I can't wait to hear all about you and your business!
[Important for Women in Business] AND are you a local woman owned business? We have big things coming for you. Book your head shot or branding session before the end of February and get your image and business featured in our upcoming mid year magazine The RED Edition with Success REfashiond Magazine!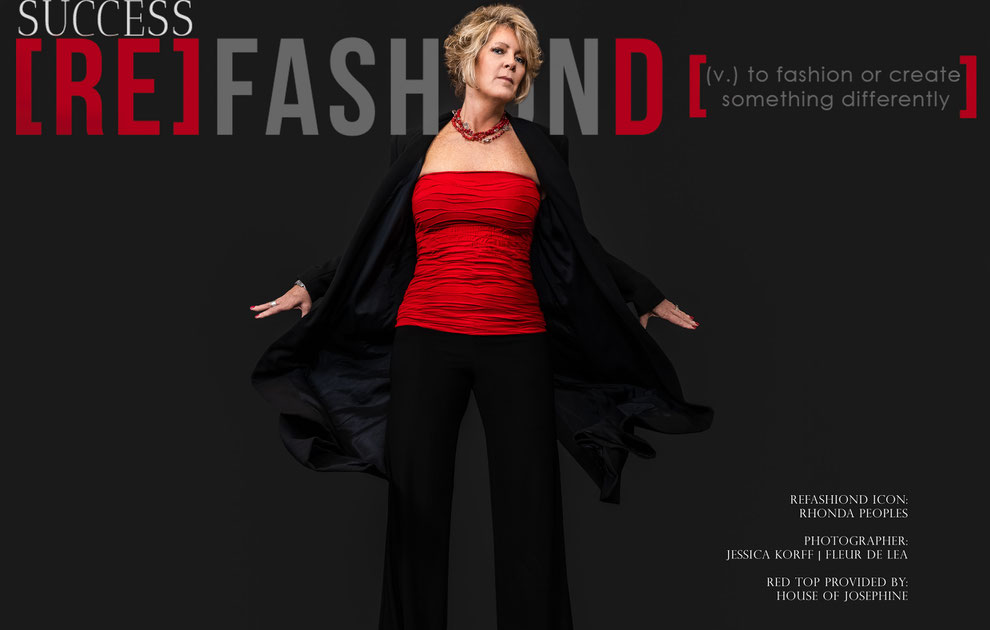 ---